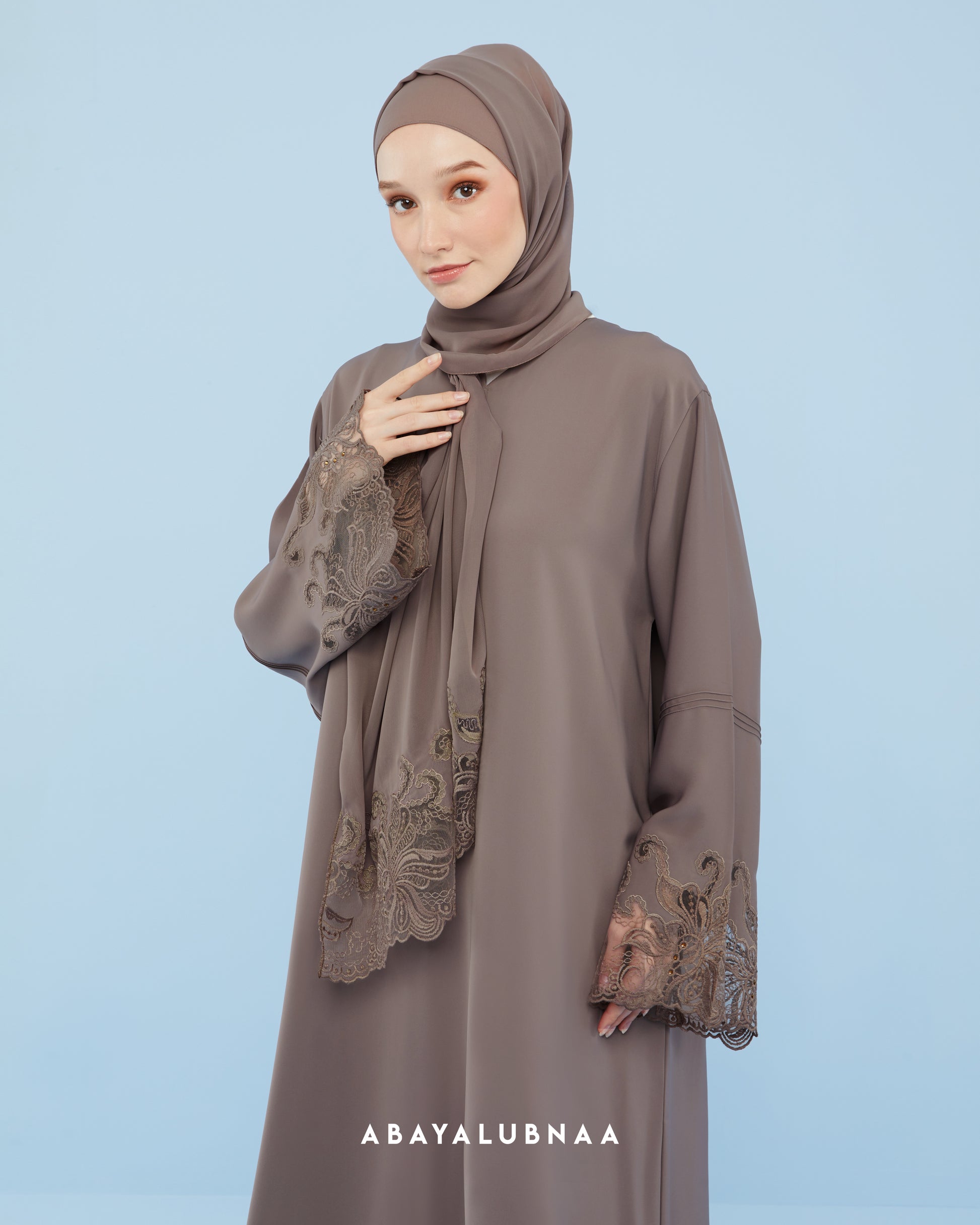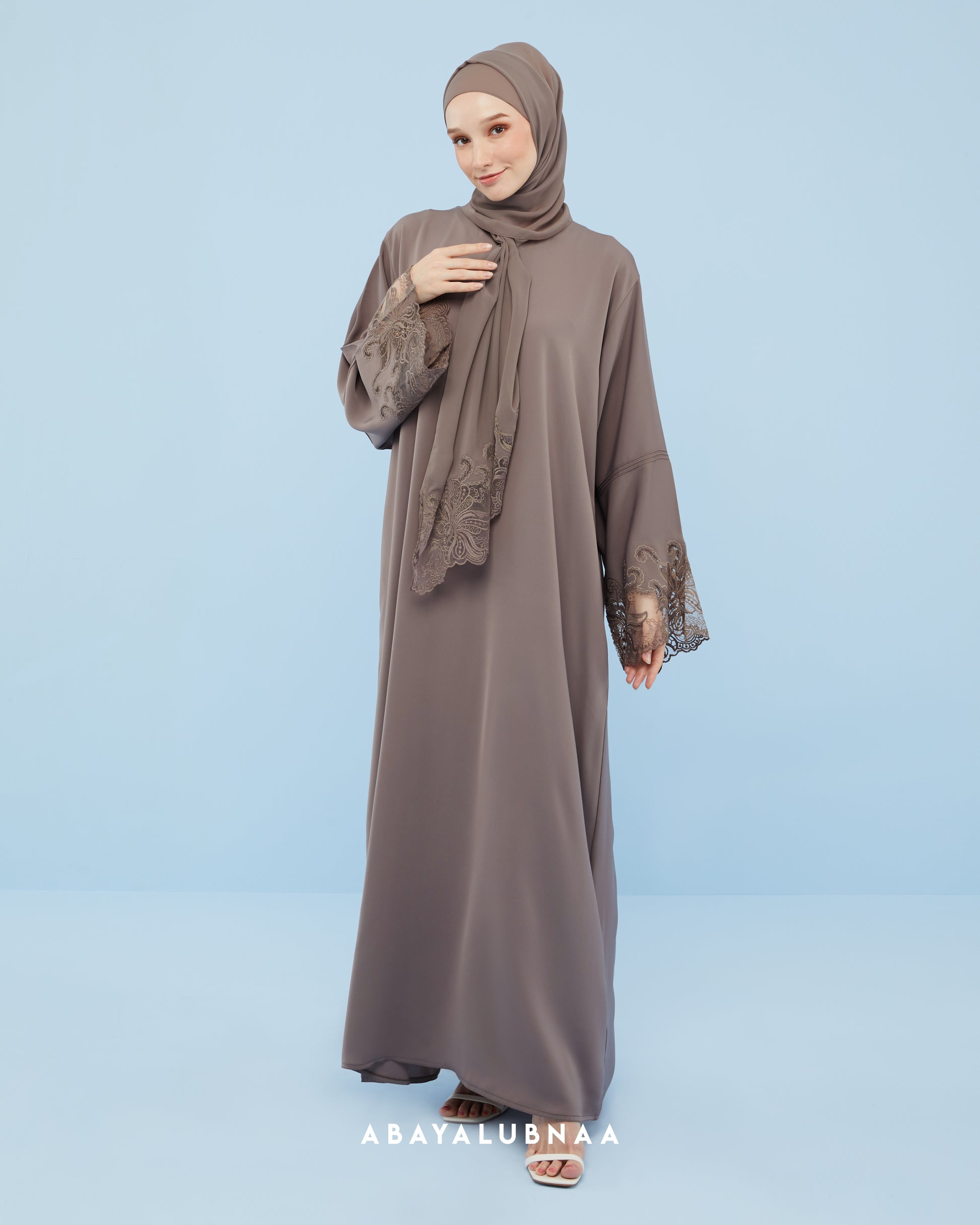 Amalia Abaya in Ranch Brown
Regular price
RM329.00 MYR
Sale price
RM329.00 MYR
Regular price
Tax included.
Product description
Product Details
Amalia's heart fluttering flowers will entice your heart with beauty and charm. A concatenation of lilies flows freely through the lace detailing, enriched with crystal stones that sparkle and delight as it touches a glimmer of light. Parallel lines curve around the sleeves, creating a contemporary contrast to the loops and twirls of flowers forming the edge.
Amalia has a floor-skimming hem that hangs over your frame, draping gorgeously into a voluminous shape for a breezy style, ideal for full on merriment and beyond. Cut for a relaxed fit, the abaya envelops your figure without clinging to the skin, allowing a modest silhouette that is apt for formal events.
Available in five pastel colours, Amalia gives you a multitude of choices fo your year. Pick the one that resonates with you the most to help you enjoy the rest of 2023 with clarity and utmost devotion.
DISCLAIMER : Bear in mind that all the photos are captured in a photography studio with controlled lighting from all angles. The colours are made to be as close to the original colour as possible. Colours might vary from each smartphone OR computer settings.
SHAWL
Shawl will be given based on the availability of material in the colour that will match the abaya the best.
Material:
Nidha
Details:
- Close Type
- V Neck
- Straight Cut
- Lilies flows freely through the lace detailing on hand sleeve with enriched with crystal stone
- Model is wearing size 58
- Model Height : 175 cm
Care Guide:
Hand Wash