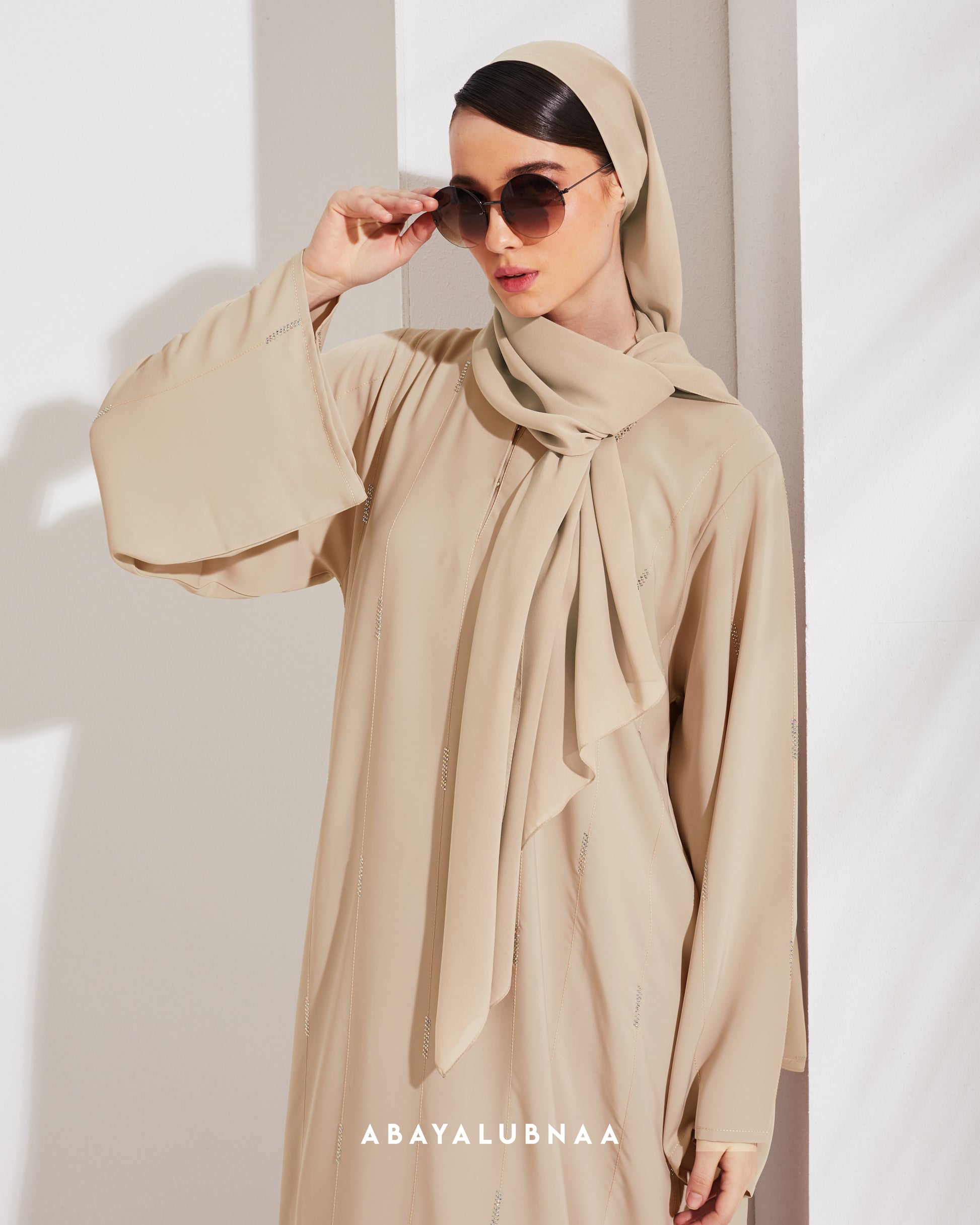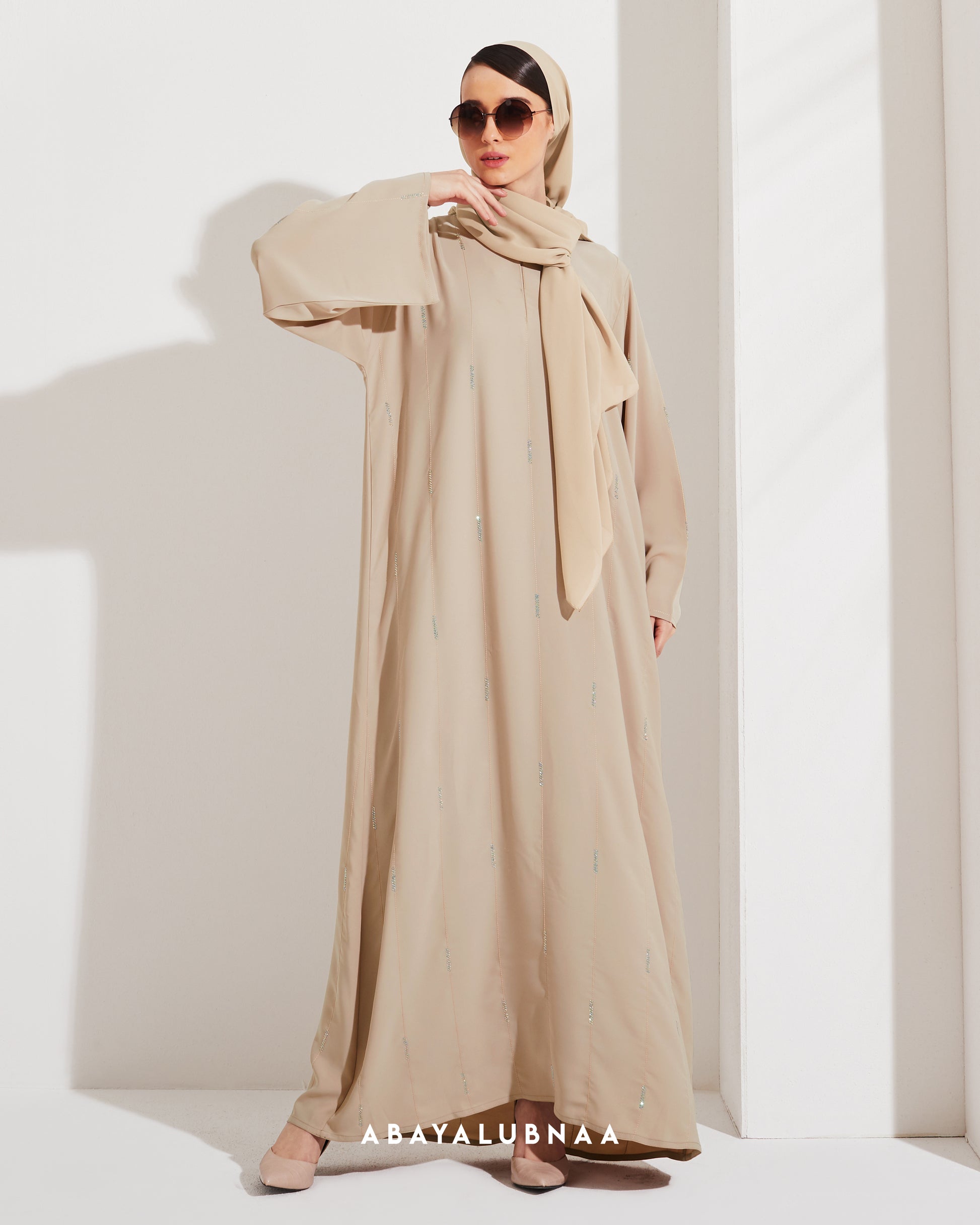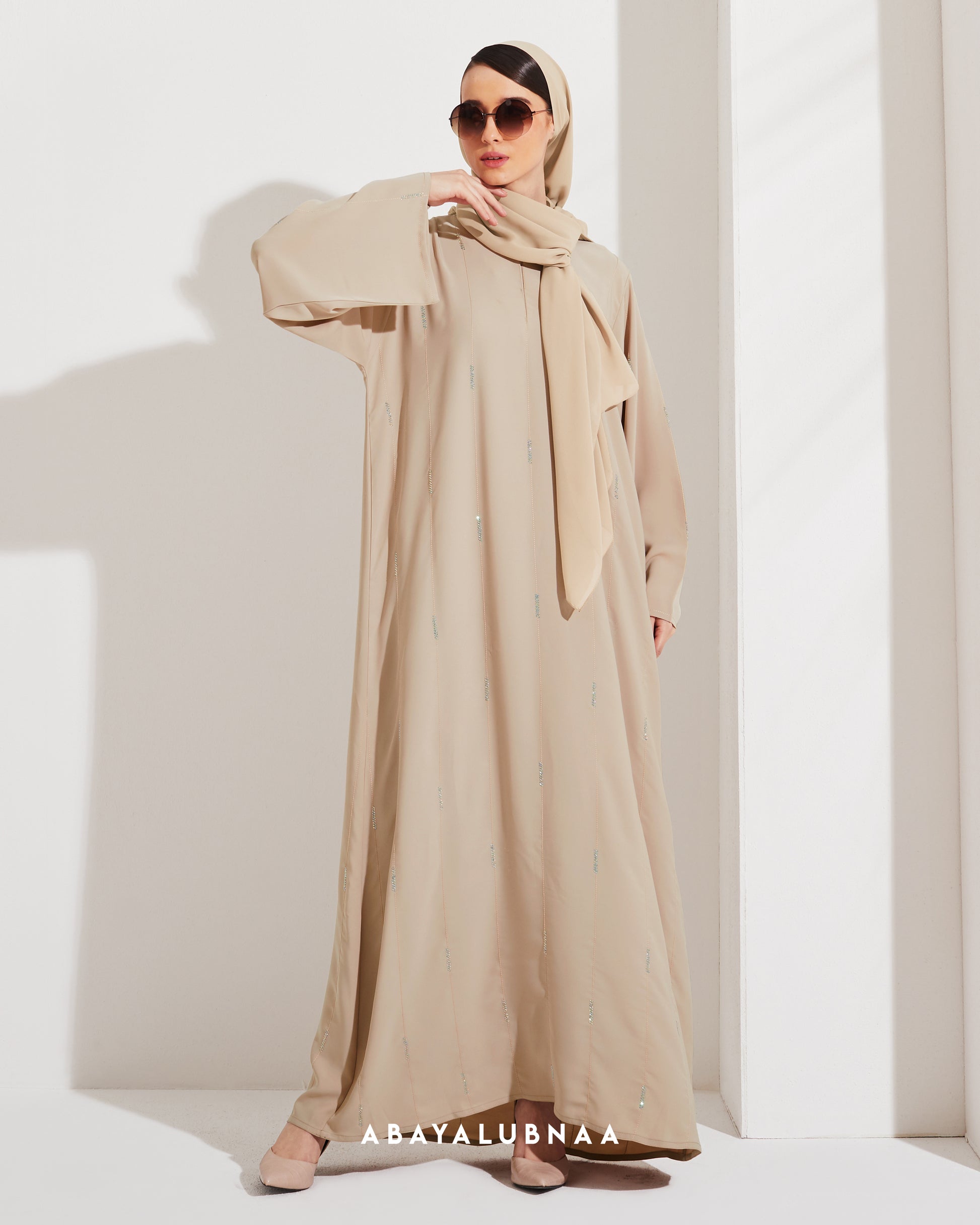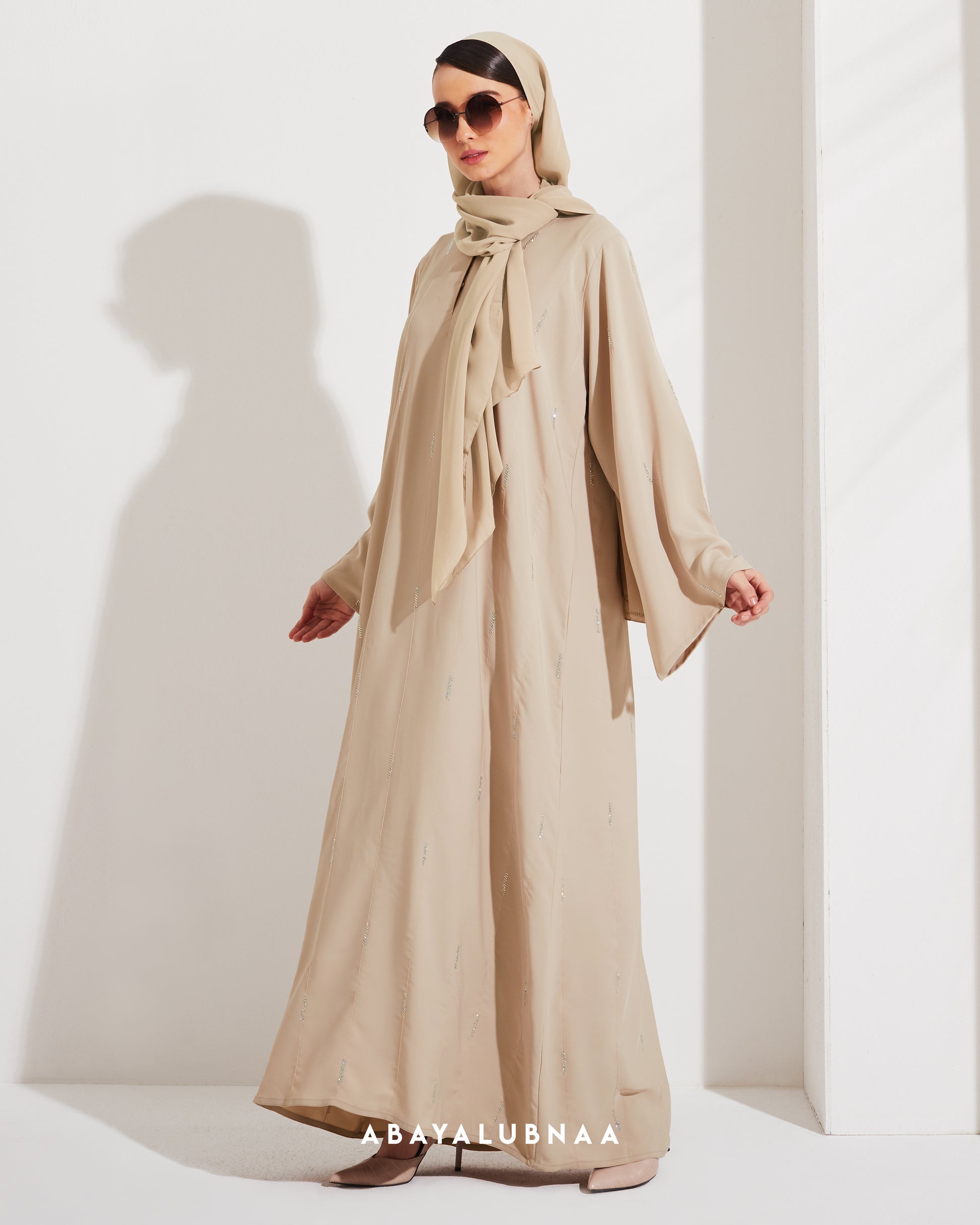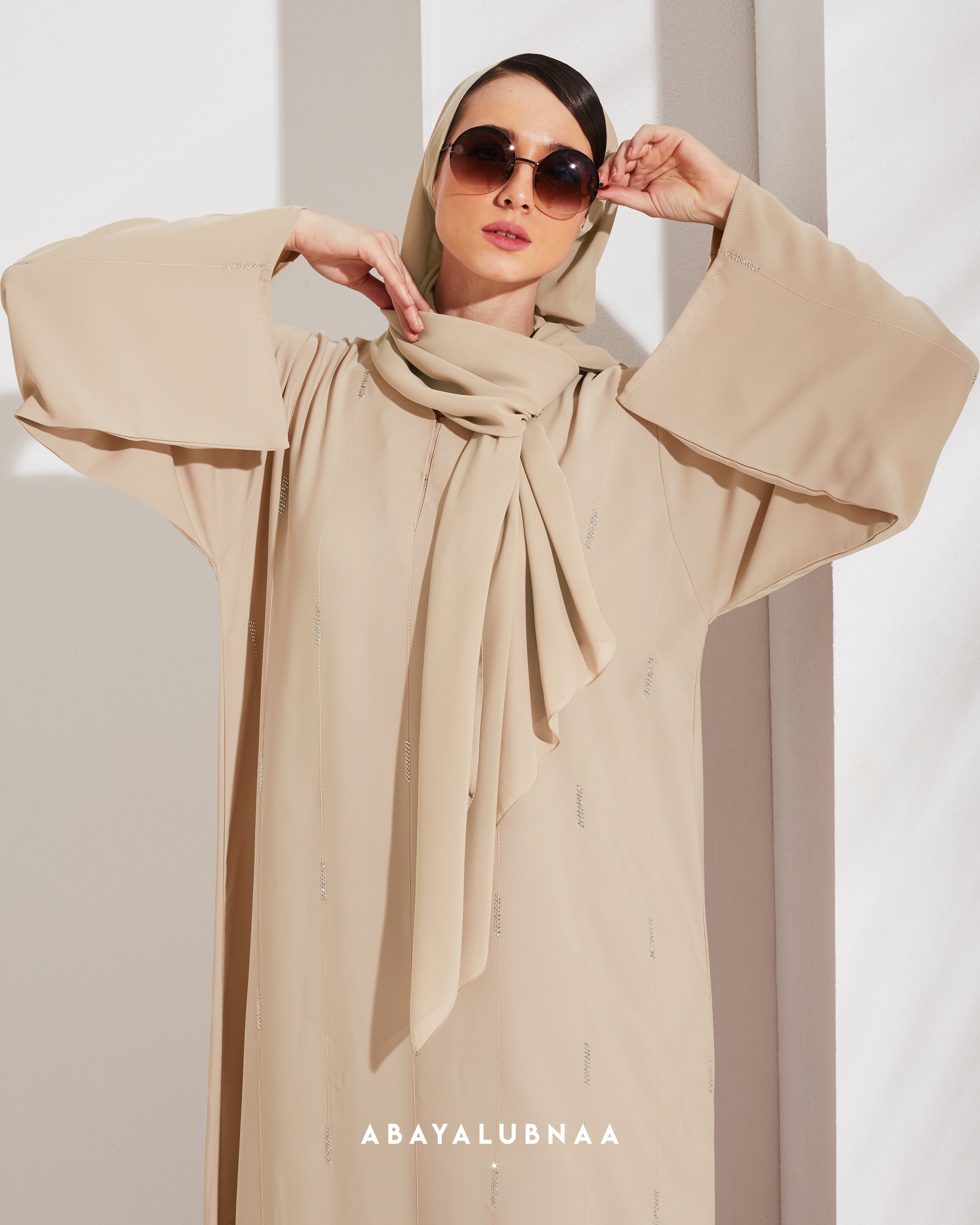 Belle Abaya in Bleached Sand
Regular price
RM280.00 MYR
Sale price
RM280.00 MYR
Regular price
RM380.00 MYR
Tax included.
Product description
Product Details
Freshen up your look in November with an abaya that celebrates minimalism and modernity. A favourite with AbayaLubnaa fans, the Belle Abaya is as beautiful as its name. Classic lines peppered with sparkly stones makes this a much-loved basic abaya that is devastatingly chic.
A well-tailored piece that you will wear for several seasons, vertical lines running from the top to the bottom of the abaya produce a lengthening and slimming effect that makes the wearer appear taller and well-proportioned.
A pared back look doesn't have to be boring, with Belle Abaya, keeping it simple and fuss-free allows you to have a timeless look that is a wonderful example in refinement and finesse.
DISCLAIMER : Bear in mind that all the photos are captured in a photography studio with controlled lighting from all angles. The colours are made to be as close to the original colour as possible. Colours might vary from each smartphone OR computer settings.
SHAWL
Shawl will be given based on the availability of material in the colour that will match the abaya the best.
Material:
Nidha Material
Details:
- Close Type
- Straight Cut
- Classic vertical lines with sparkly stones
- Model is wearing size 58
Care Guide:
Hand wash only