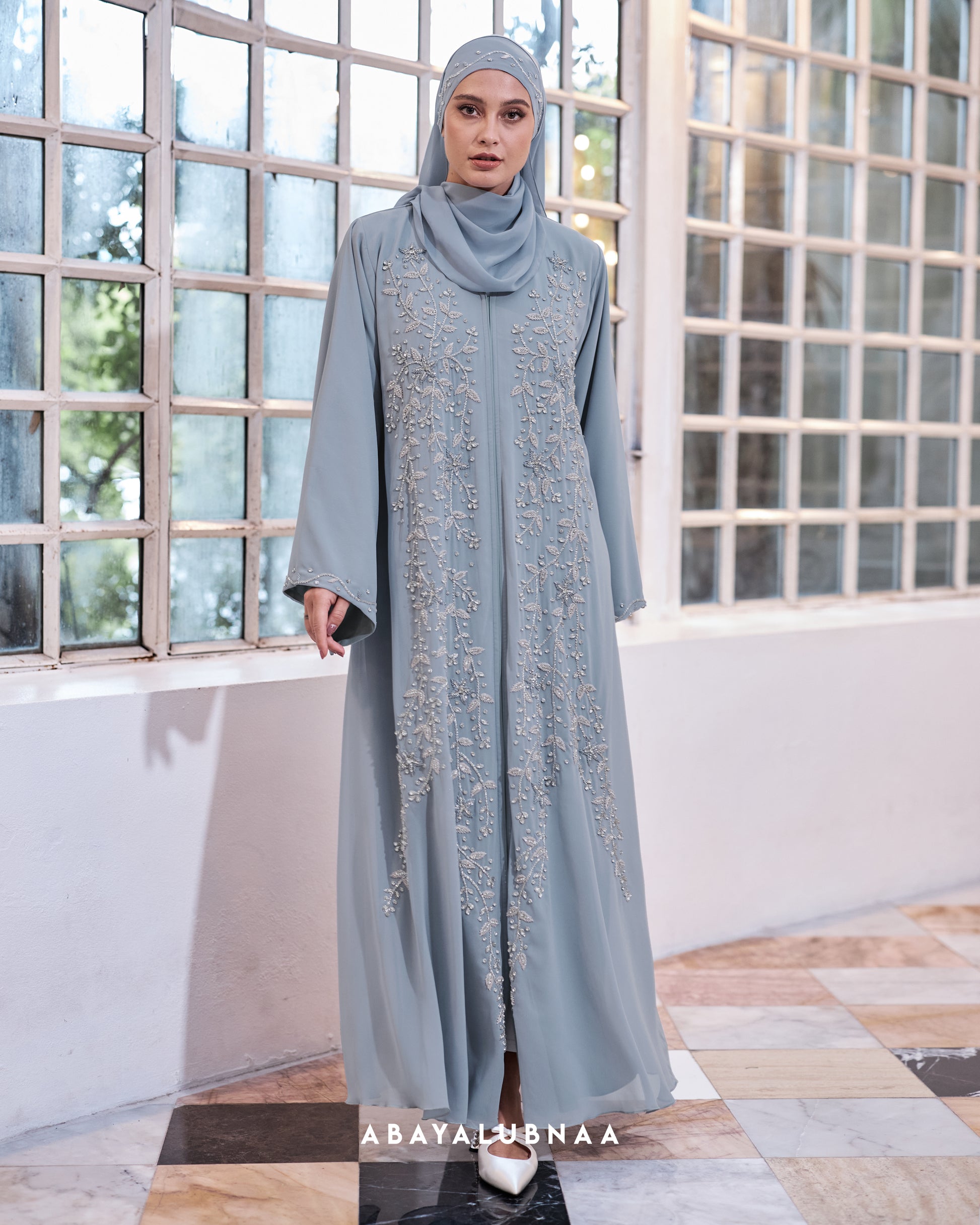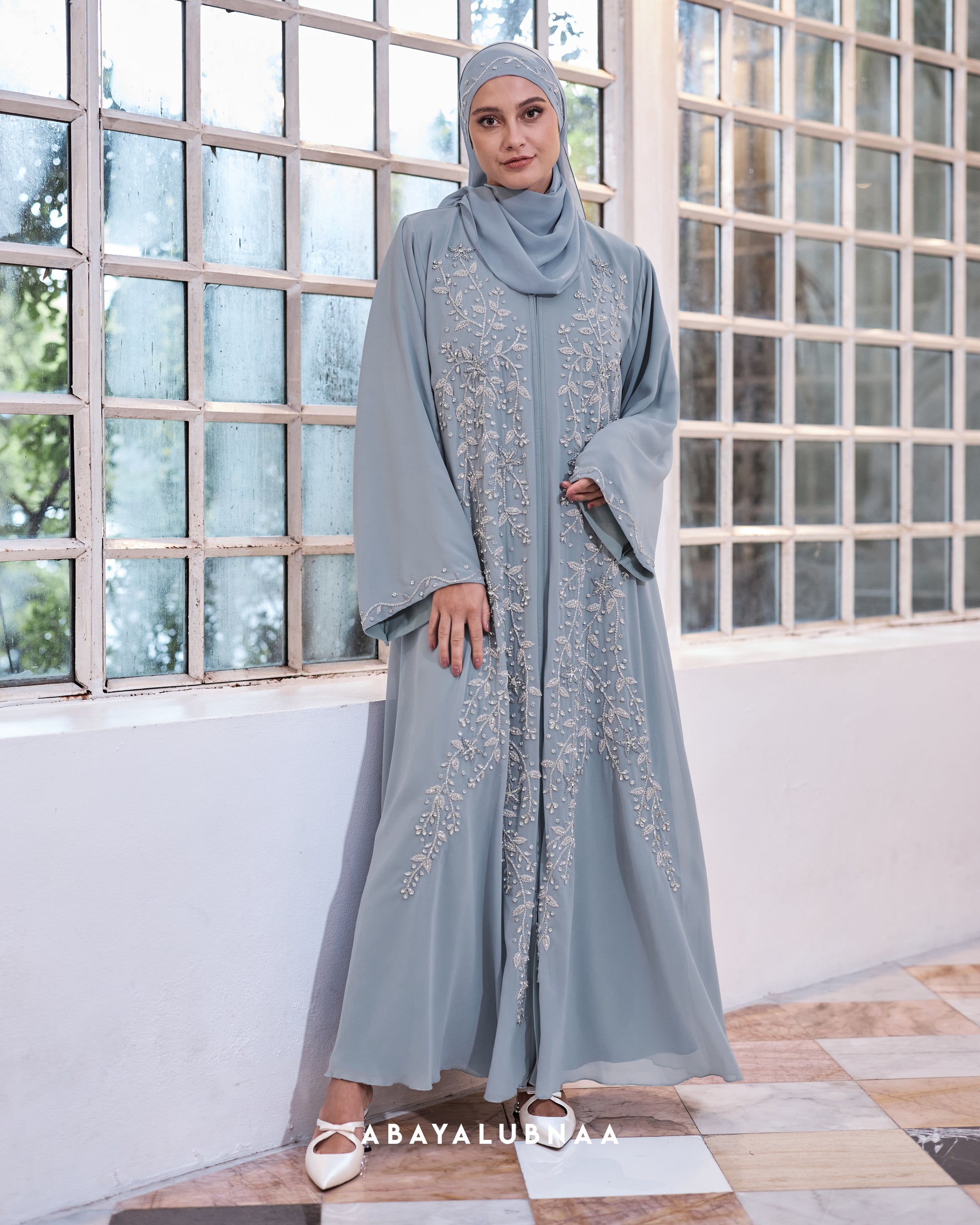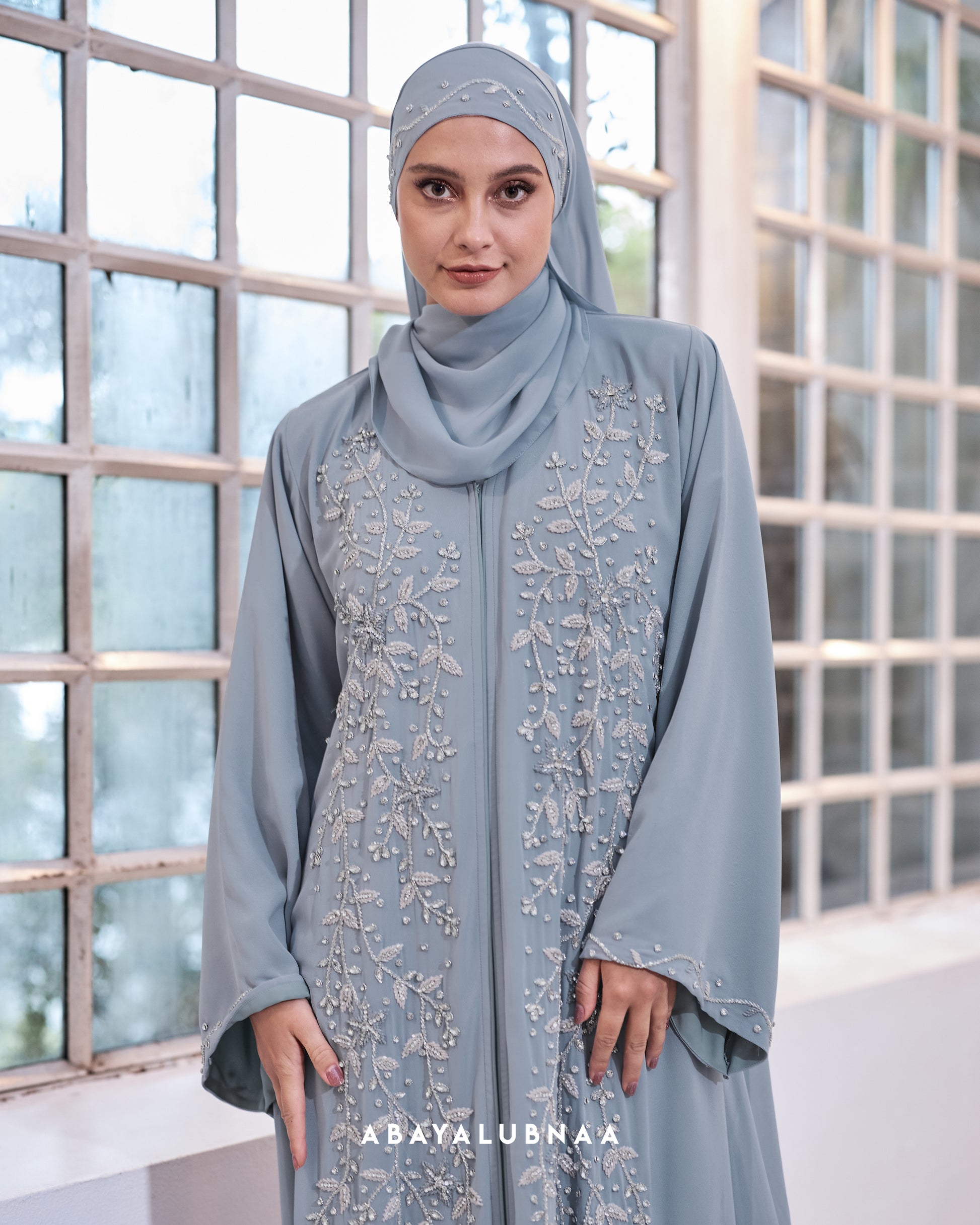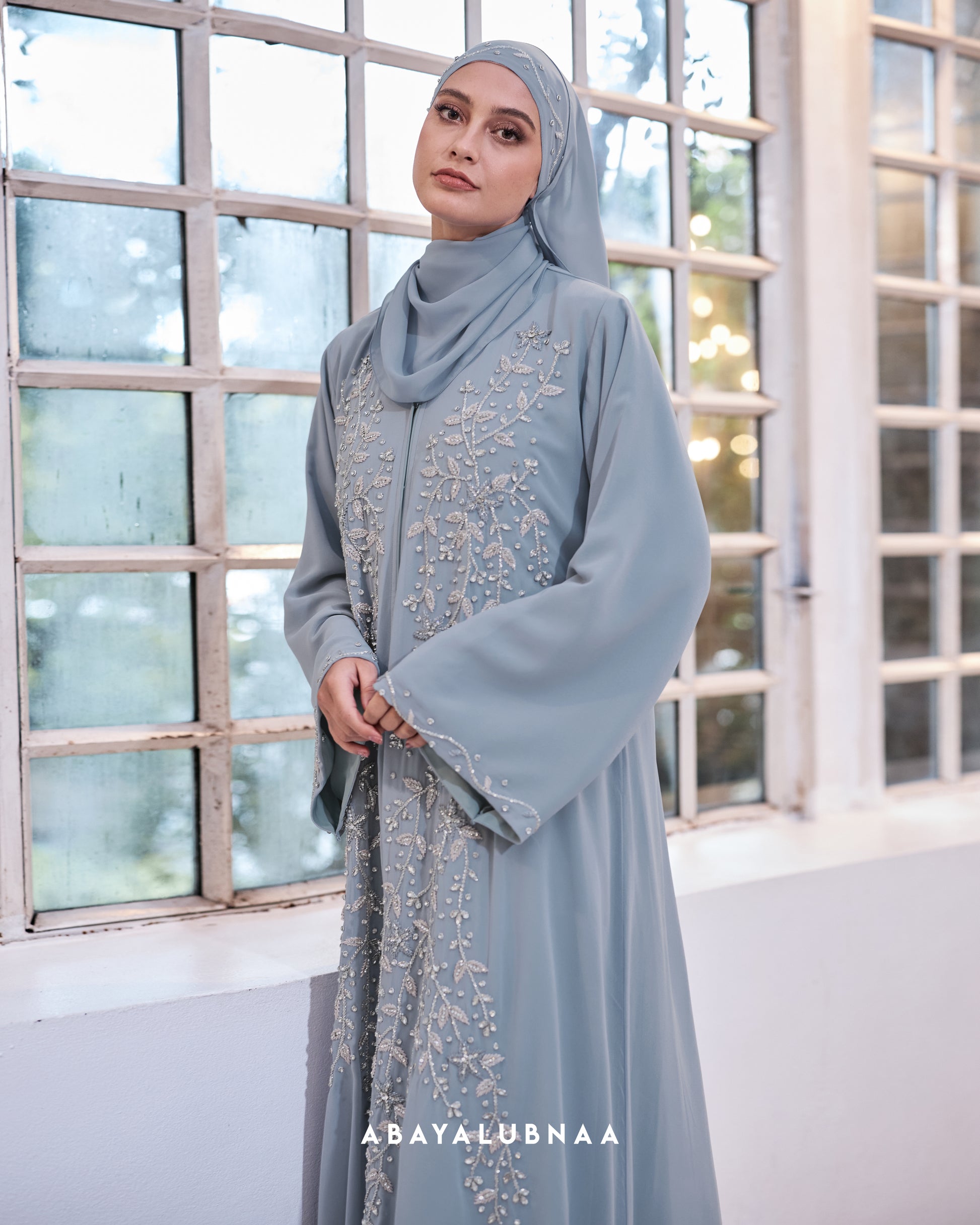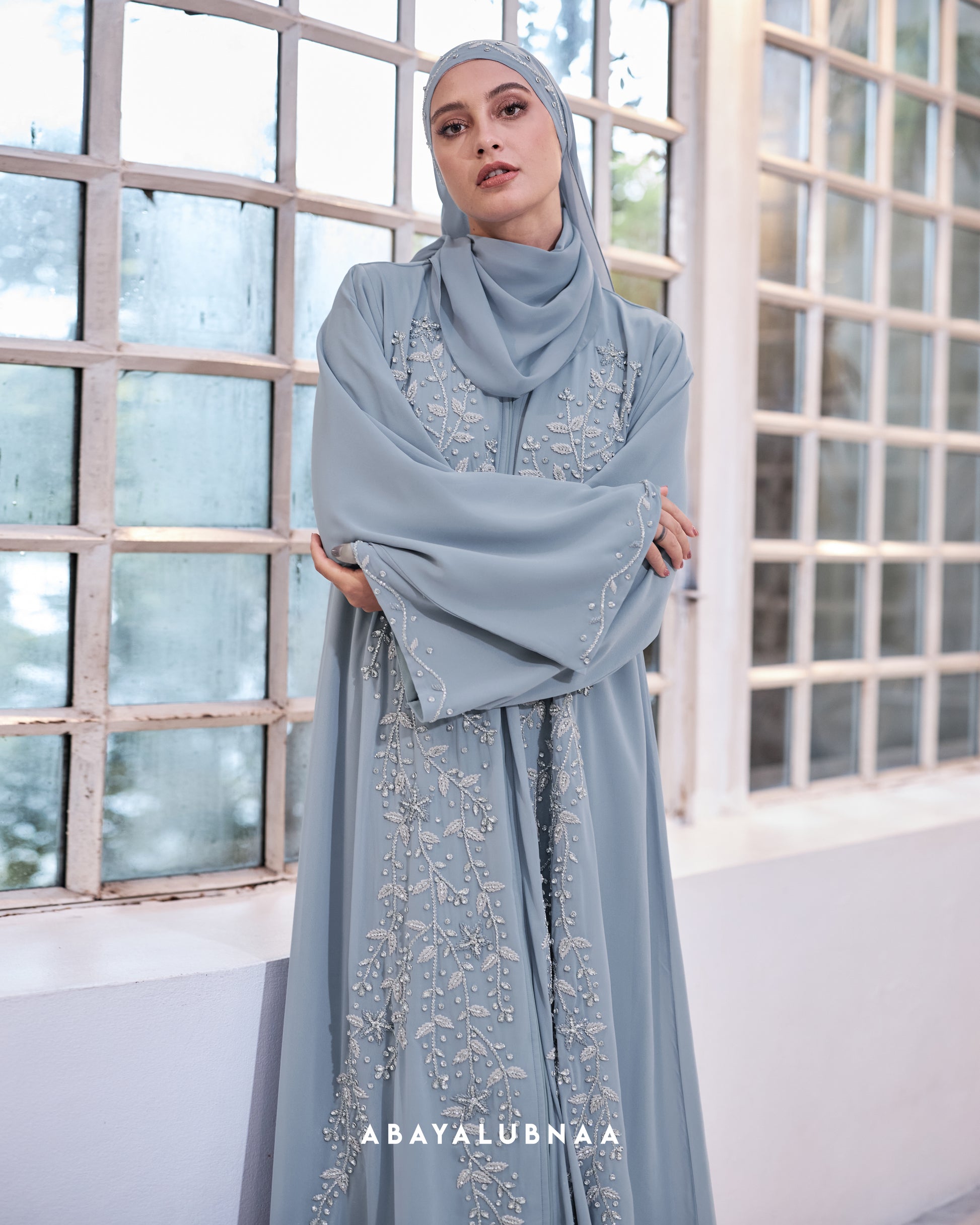 Elizabeth Abaya in Powder Blue
Regular price
RM850.00 MYR
Sale price
RM850.00 MYR
Regular price
Tax included.
Product description
Product Details
As our calendars fill up with wedding dates, we should rejoice in being given the opportunity to dress up more. Nature-themed weddings have been making the trends lately, why not embrace it and put on something floral? When it comes to celebrating romance and love, flowers are always fitting.
Elizabeth meets the brief beautifully. Satisfying the dress code with garden-inspired embellishments trimming the sleeves and covering the front and back of the abaya, this stunning abaya is crafted in a combination fabric nidha and chiffon so even if you have to attend an alfresco wedding, rest assured that you will still stay cool throughout the proceedings.
Shimmering beads define the branches, leaves and blooms across the surface of the abaya. Each one artfully placed to elicit depth and texture to the composition, a delightful aesthetic that will earn you the best-dressed title in the congregation.
DISCLAIMER : Bear in mind that all the photos are captured in a photography studio with controlled lighting from all angles. The colours are made to be as close to the original colour as possible. Colours might vary from each smartphone OR computer settings.
SHAWL
Shawl will be given based on the availability of material in the colour that will match the abaya the best.
Material:
Premium nidha with chiffon
Details:
- embellishments trimming the sleeves and covering the front and back of the abaya
- Shimmering beads define the branches, leaves and blooms across the surface of the abaya
- Model is wearing size 58
- Model height : 175 cm
- A Cut
Care Guide:
Dry Clean