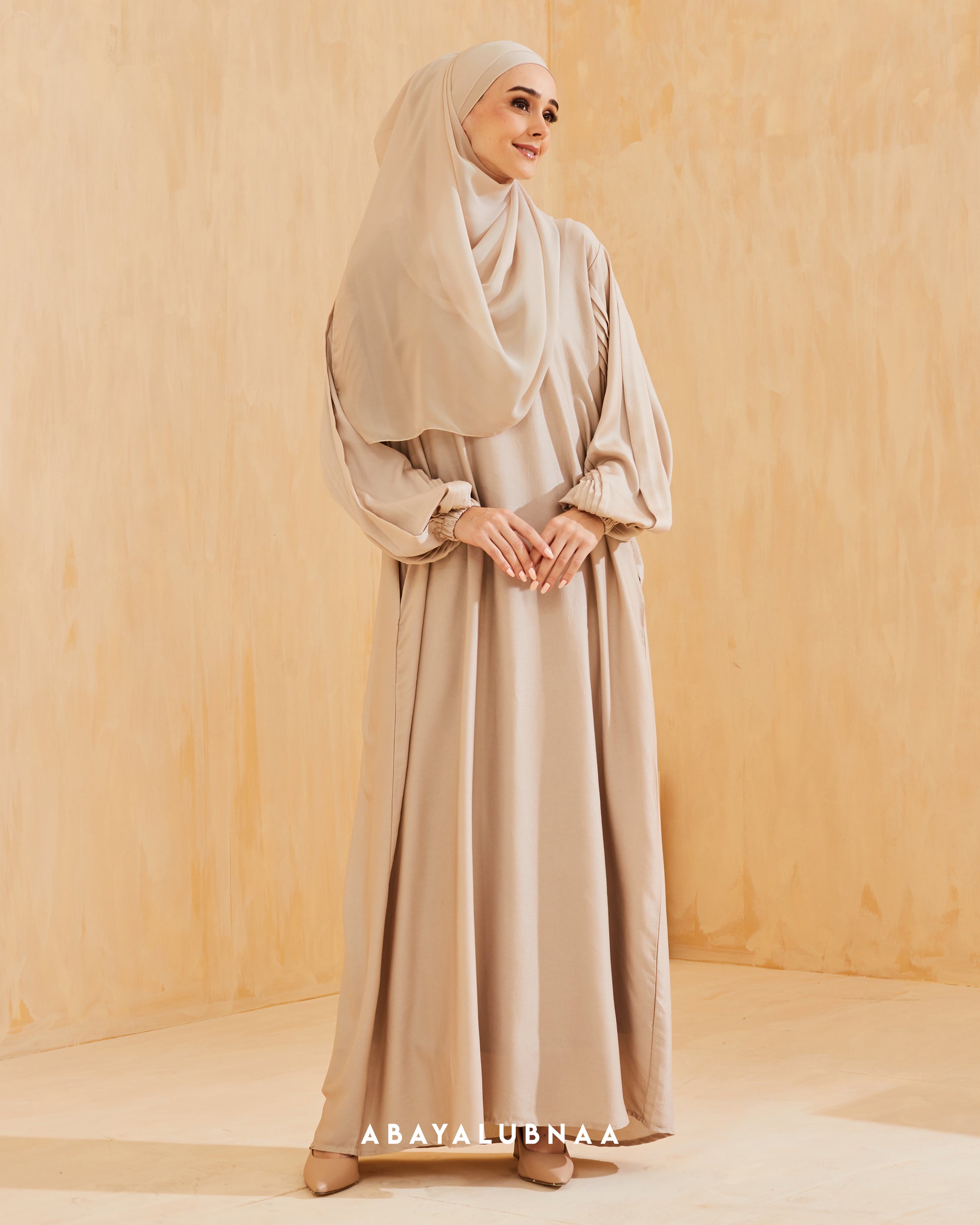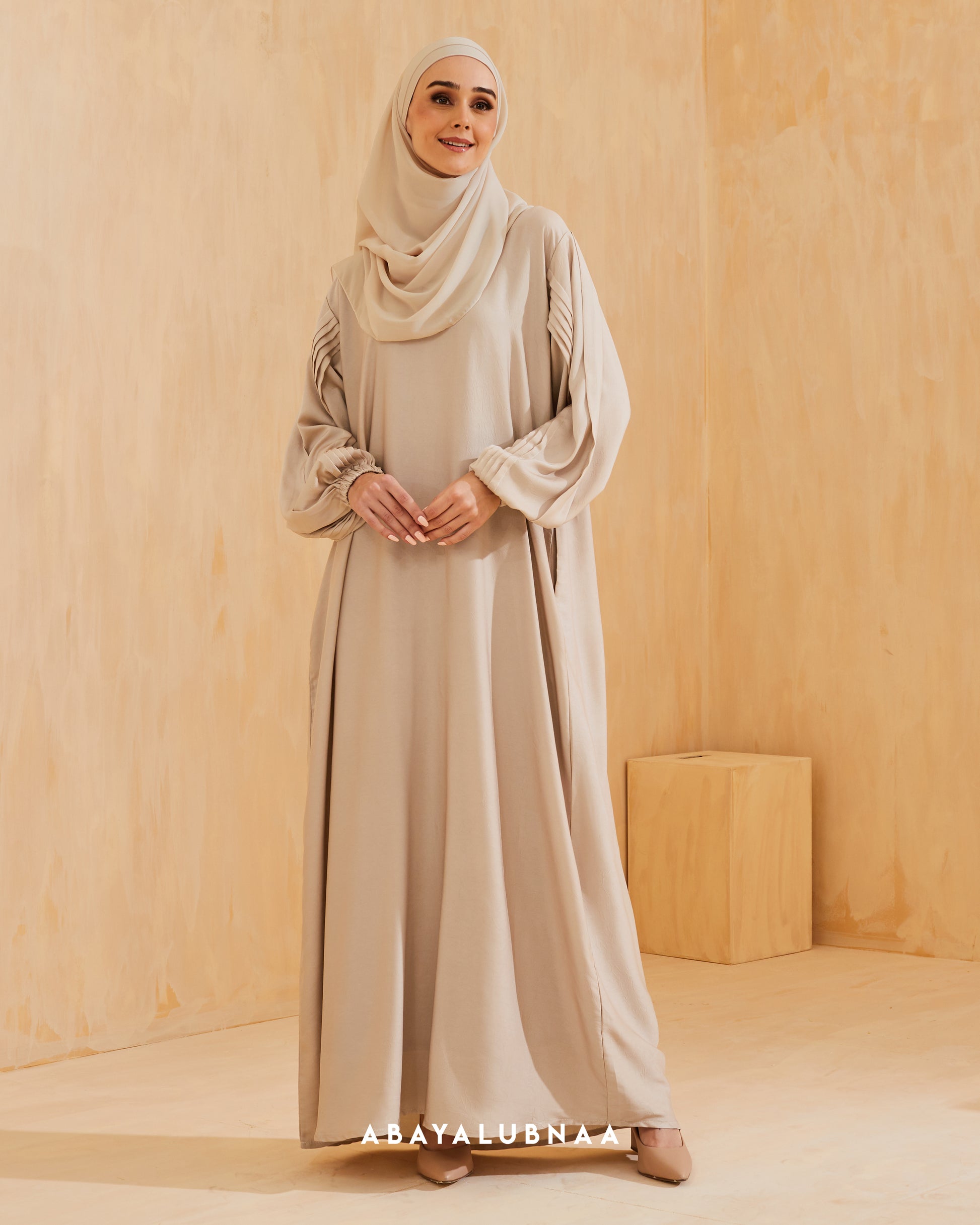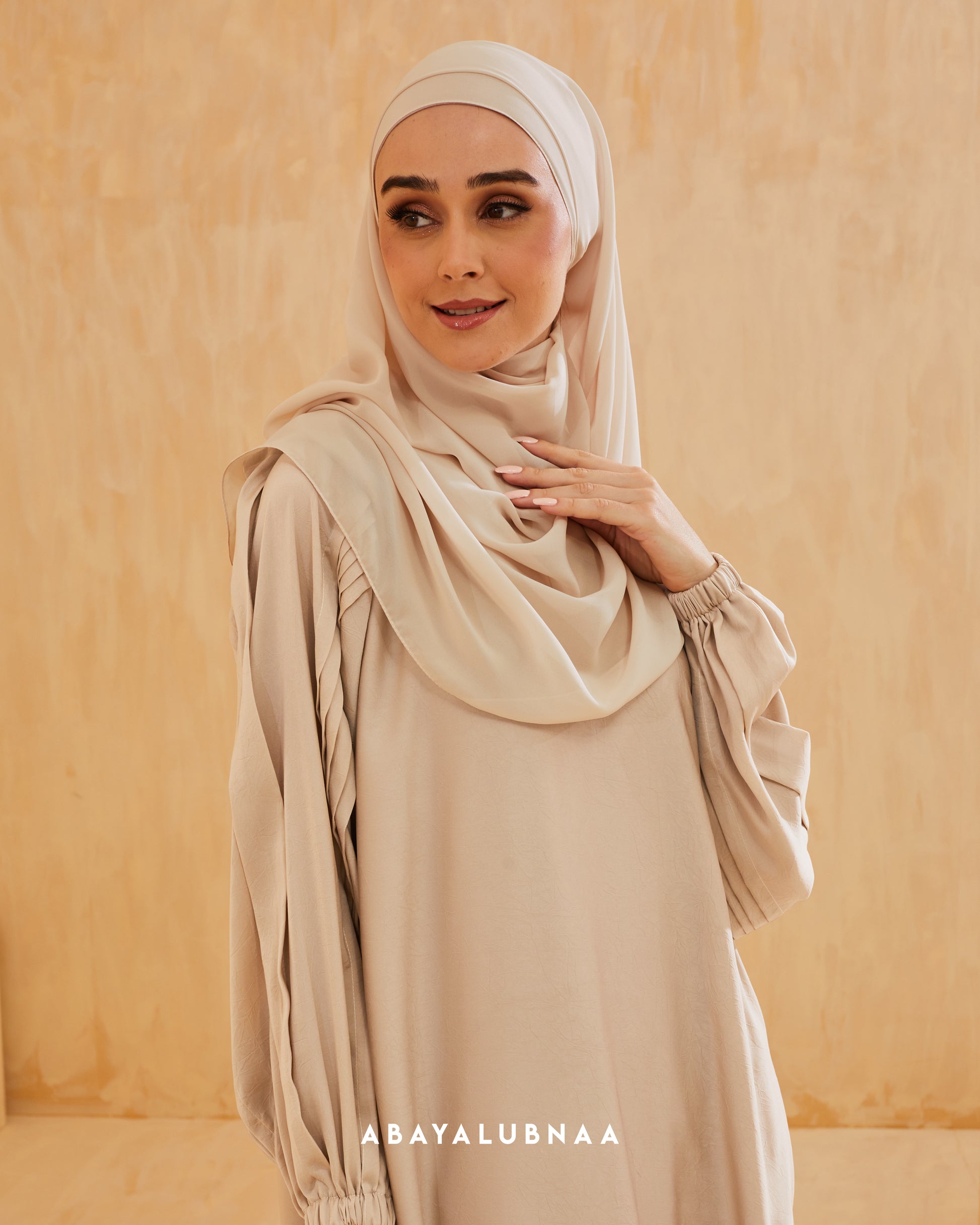 Inaaya Abaya in Sand Nude
Regular price
RM200.00 MYR
Sale price
RM200.00 MYR
Regular price
RM280.00 MYR
Tax included.
Product description
Product Details
Inaaya Abaya will surely be your next favourite abaya with a simple design that emphasises comfort and modesty. Modern lines paired with impeccable tailoring make Inayah a staple piece in your wardrobe, ideal for all occasions, gorgeous in every way. Take a pick from the neutral palette that is on offer and wow everyone in this freshly minted design.
Elastic cuffs, pleated at the sleeves is both practical and pretty, easy to roll up when you want to take your wudhu, convenient and requires the minimum of efforts.
A pocket on the side is roomy enough for you to store your valuables, tasbih and money while you are doing your prayers. Gain clarity and peace of mind while praying, knowing that your things are safe with you.
Created from soft texture with an opaque finish, a satin smooth and wrinkle-resistant Noor material that is high on comfort. Noor is a lightweight material that is opaque so it still covers you fully, in a  fabric that is thin enough for you so you don't feel hot or heavy.
**Shawl will be given based on the availability of material in the colour that will match the abaya the best.
DISCLAIMER : Bear in mind that all the photos are captured in a photography studio with controlled lighting from all angles. The colours are made to be as close to the original colour as possible. Colours might vary from each smartphone OR computer settings.
Material:
Nour Material, textured and lightweight material
Details:
- Close Type
- One Side Pocket
- Pleated at the sleeve
- Soft texture with an opaque finish
Care Guide:
Hand wash