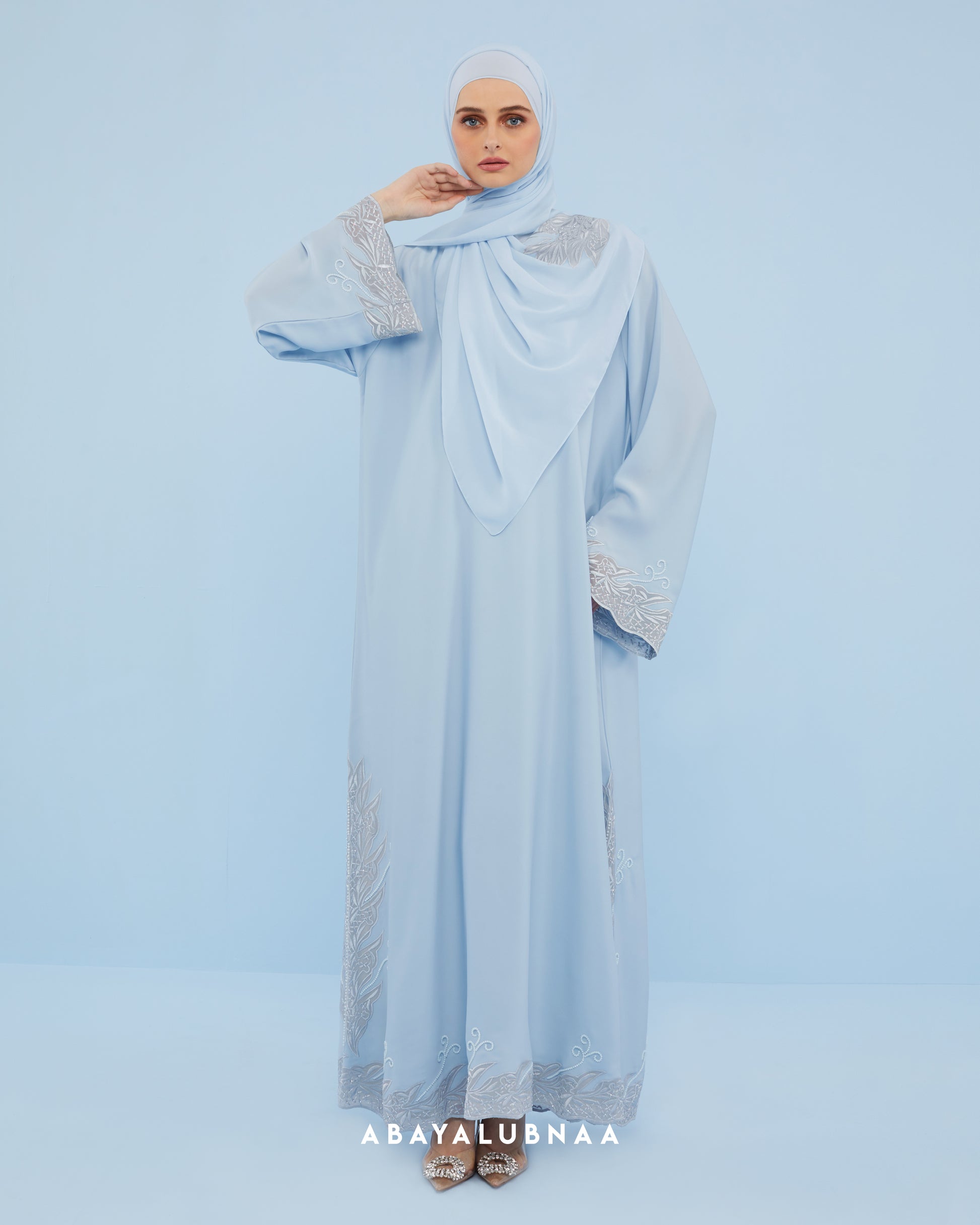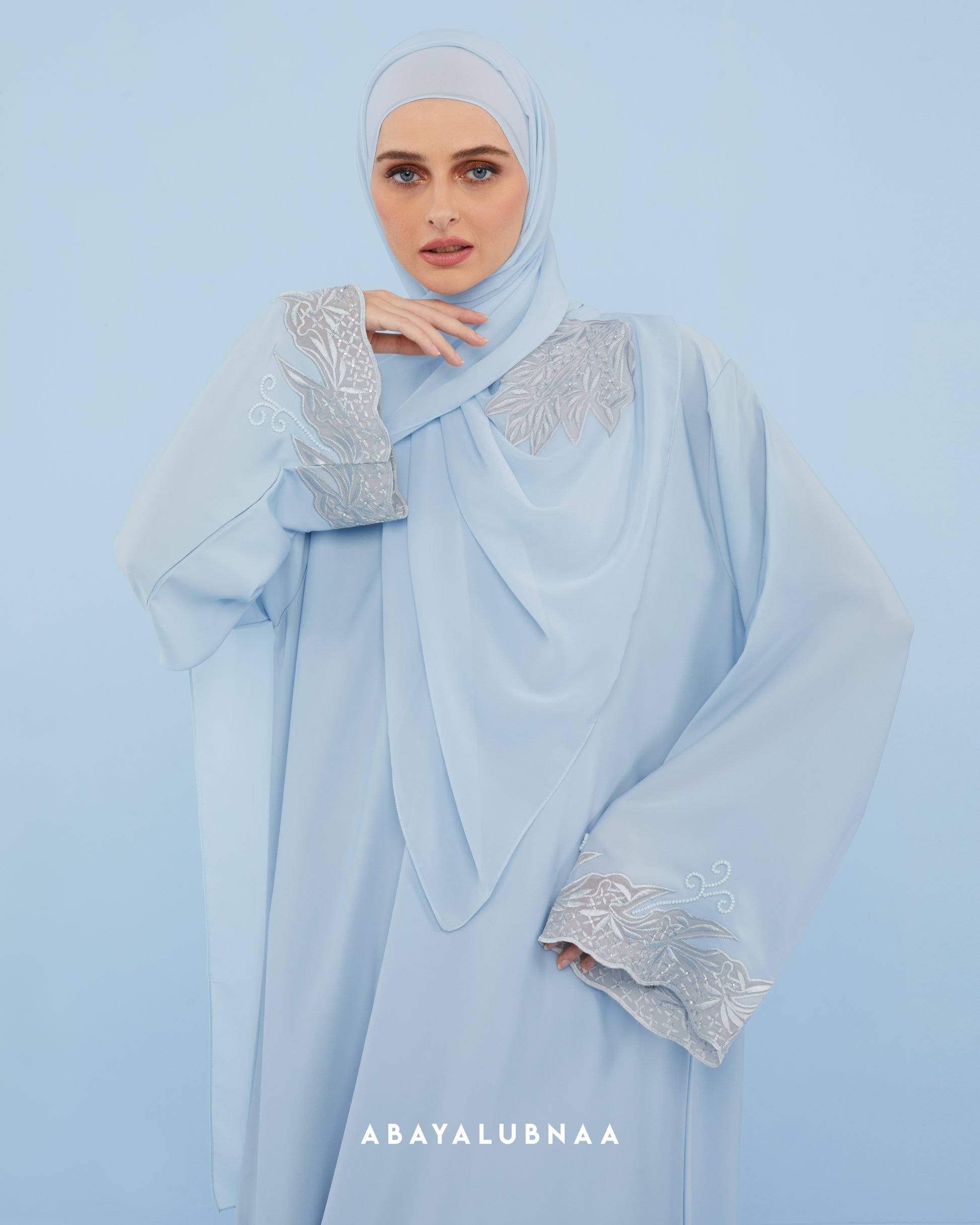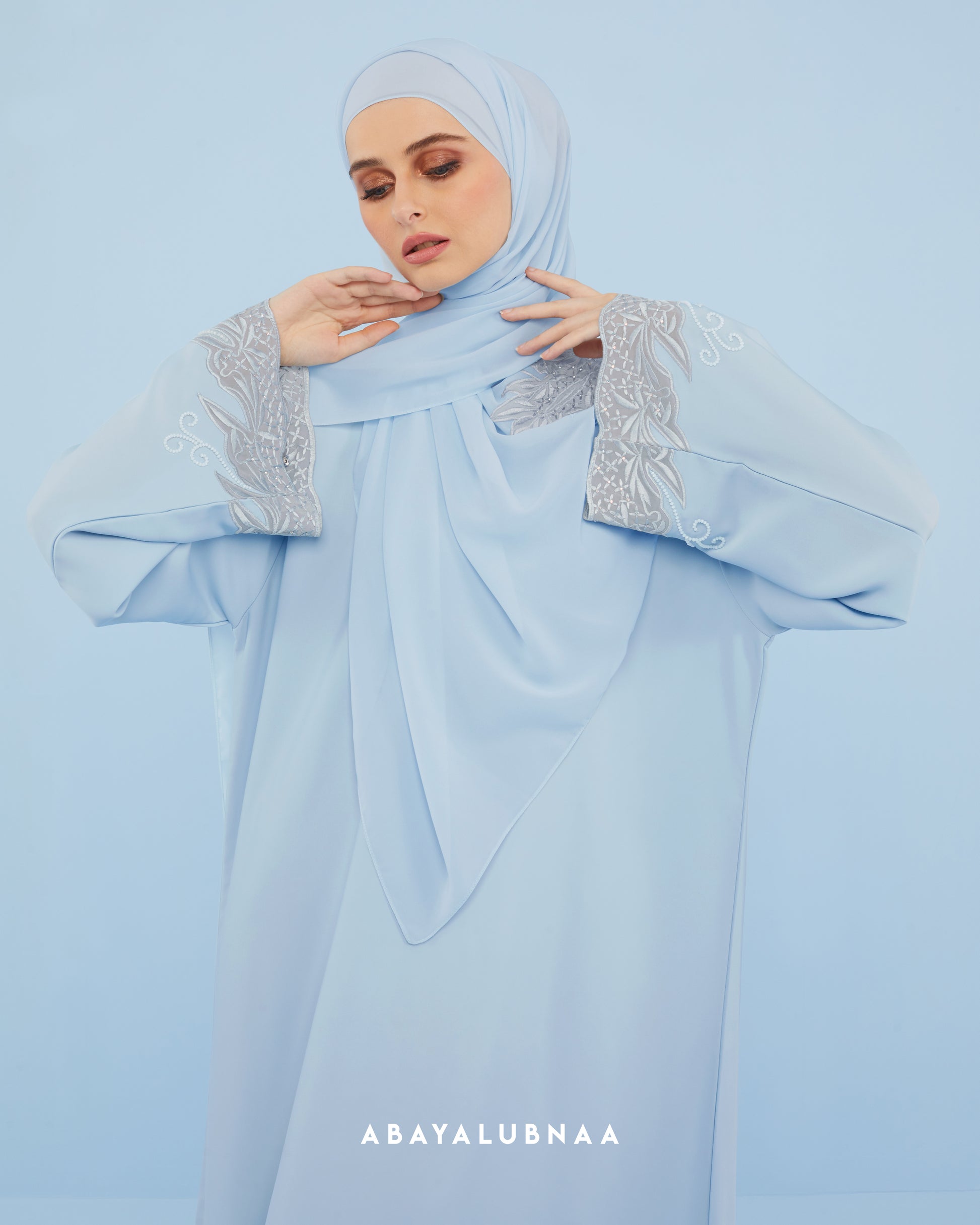 Regular price
RM300.00 MYR
Sale price
RM300.00 MYR
Regular price
RM499.00 MYR
Tax included.
Product description
Product Details
Hajaa Abaya is an Eid al-Adha classic that will transcend seamlessly into your daily wardrobe months after the celebrations. Emblazoned with trimmings of lilies in a frenzy of leaves and vines, Hajaa's enchanting florals are the main feature, textured and delicate, filling up the sleeves, hem and the sides of the abaya, they evoke a feminine sensibility that draws inspiration from summer botanicals. 
Matching crystal stones showcase the vibrancy of each blossom, adding some sparkle to the overall look. Tailored from lightweight fabric, the abaya drapes beautifully over your body, swaying with each step while also keeping it modest to suit the occasion. Available in a myriad of pastel hues, dress up in Hajaa for Hari Raya Haji and allow your spirituality to bloom in a design that celebrates nature's greatest gifts.
DISCLAIMER : Bear in mind that all the photos are captured in a photography studio with controlled lighting from all angles. The colours are made to be as close to the original colour as possible. Colours might vary from each smartphone OR computer settings.
SHAWL
Shawl will be given based on the availability of material in the colour that will match the abaya the best.
Material:
Premium Nidha
Details:
- Close type
- V Neck
- Matching crystal stones showcase the vibrancy of each blossom with lightweight fabric
- Straight Cut
- Model is wearing size 58
- Model height : 175 cm
Care Guide:
Hand Wash