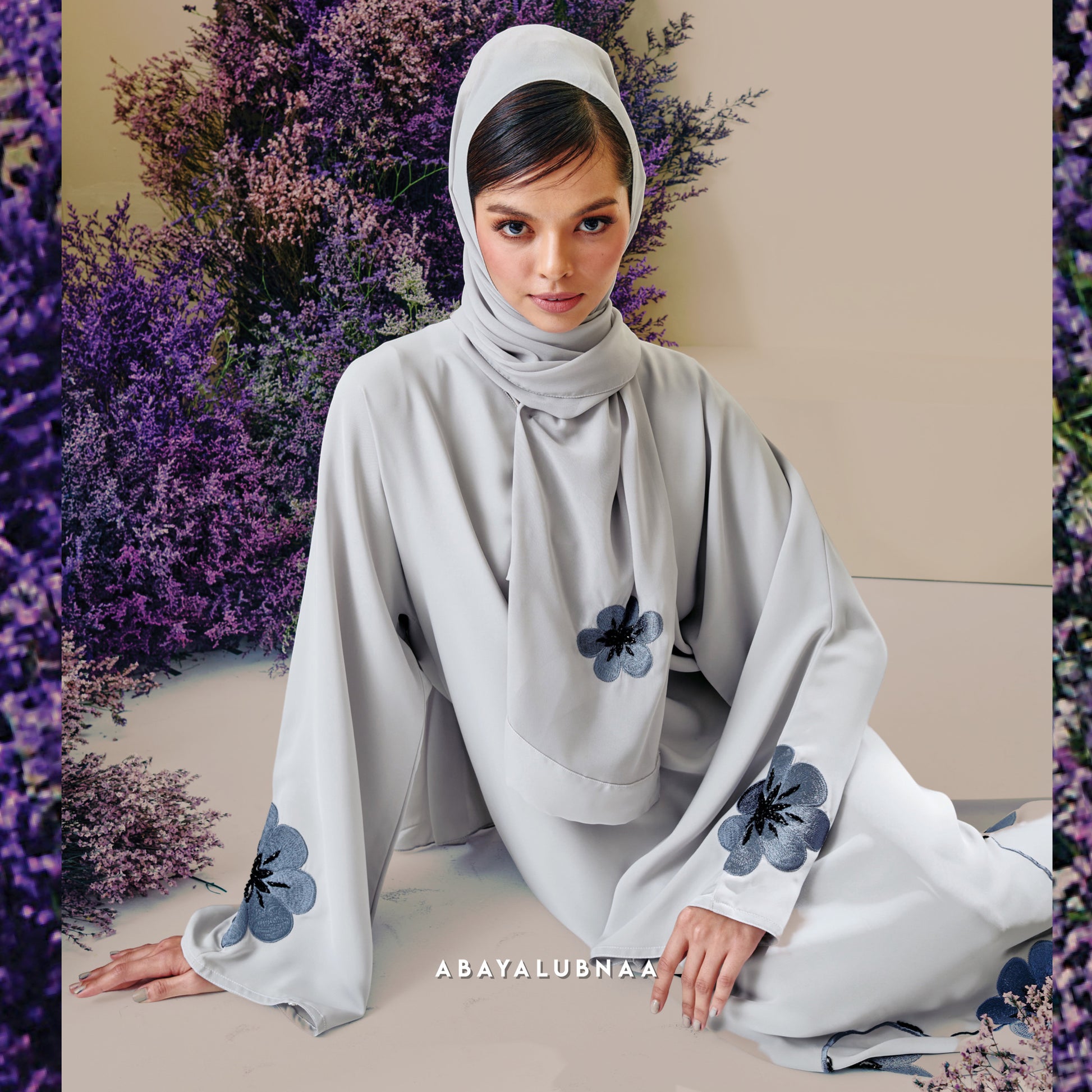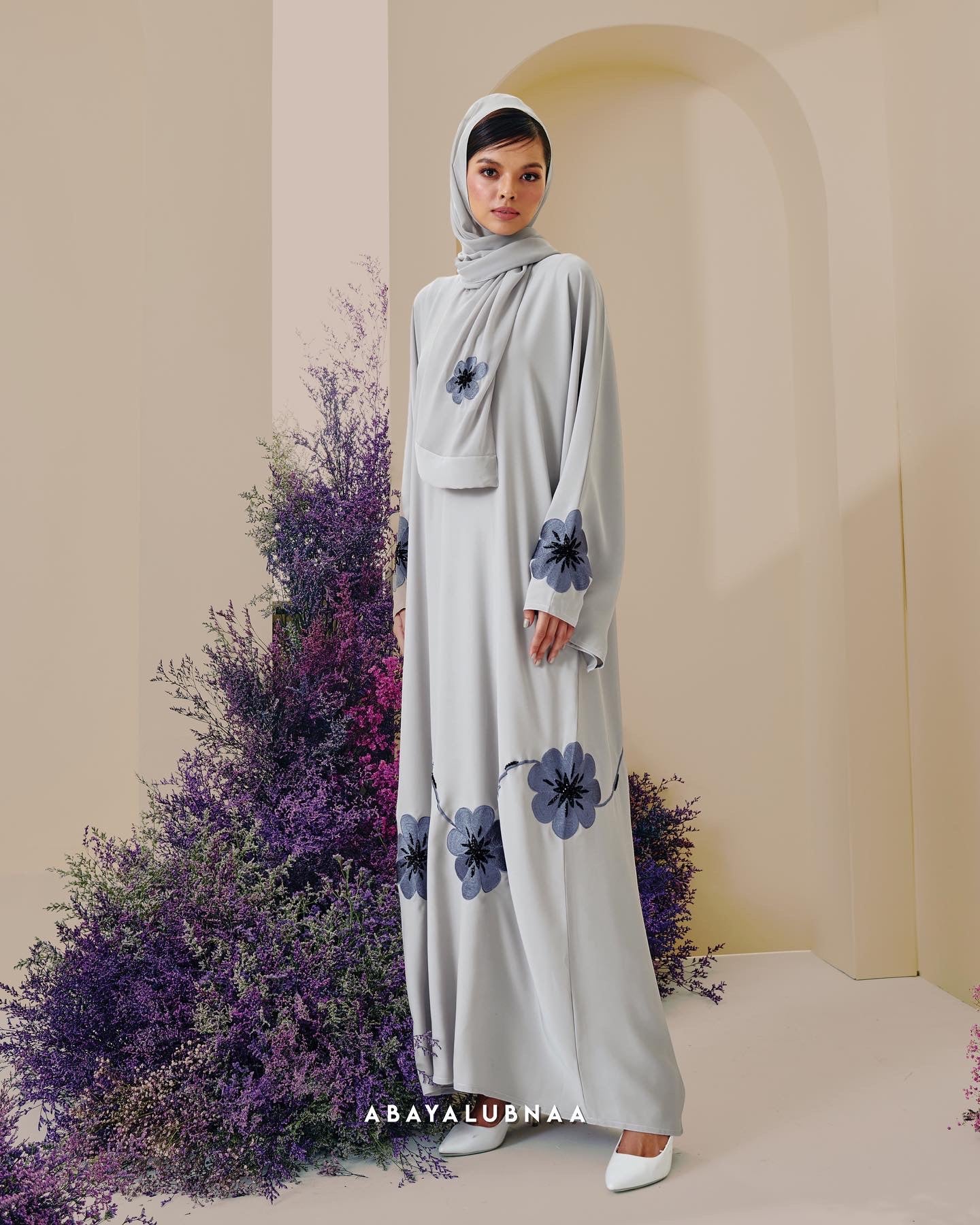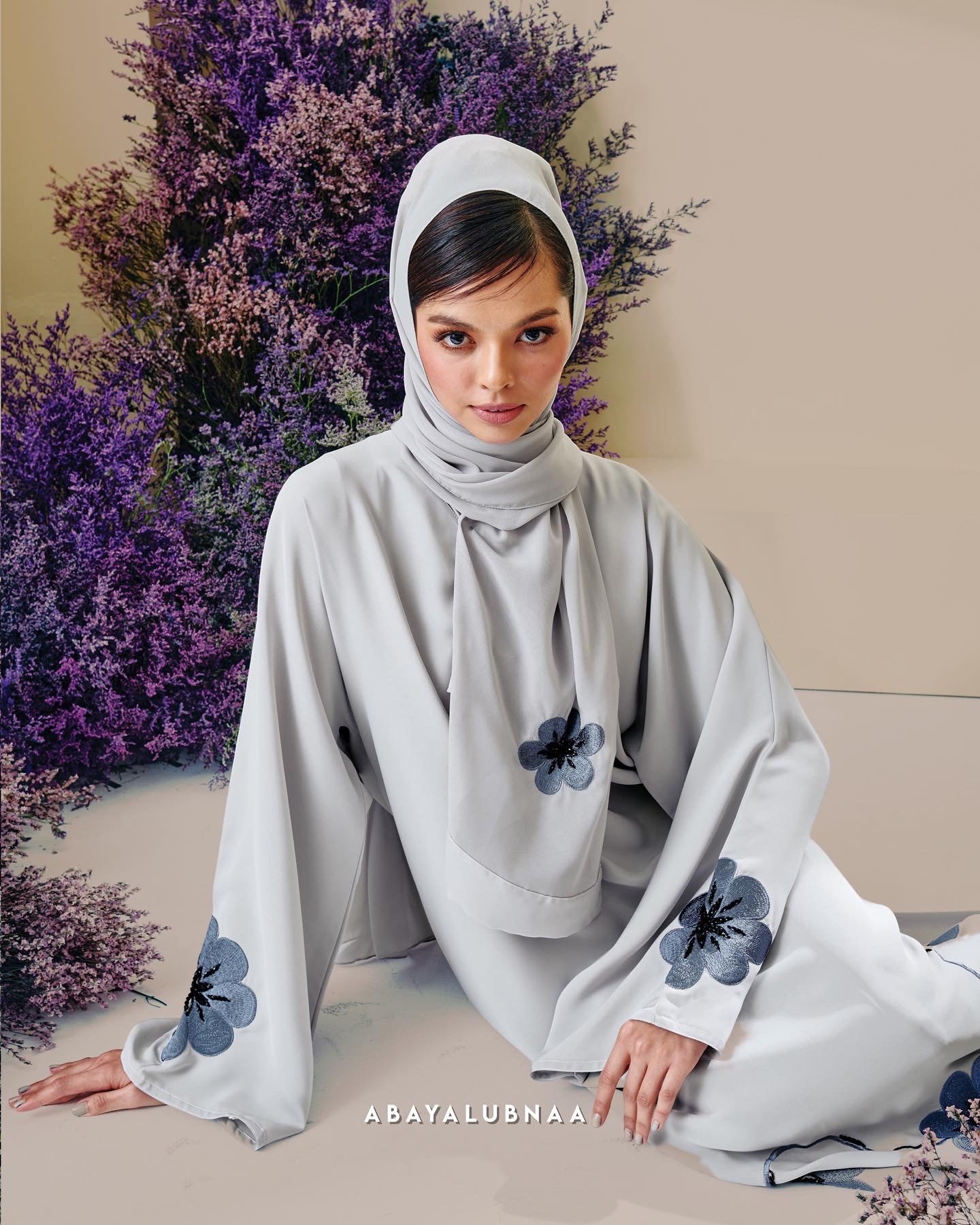 Regular price
RM200.00 MYR
Sale price
RM200.00 MYR
Regular price
RM420.00 MYR
Tax included.
Product description
Product Details
Be adventurous for an #EnchantedRaya and dress up in Haya Abaya. Drawing inspiration from Morning Glory flowers in full bloom, the floral embroidery and hand-stitched beading are featured prominently in this design. The centre of the flowers is also given a contrasting colour to give the abaya more depth and dimension.
In Haya Abaya, we used a unique placement for the embroidery so it can be the main star of the outfit. This piece also has an A-line cutting that cinches the waist to create a flattering silhouette for all body types. Soft Nidha fabric is lightweight while also providing full coverage. Even when you are wearing the Haya Abaya on the hottest day in Syawal, you can rest easy as you will be comfortably covered throughout your event.
Warm Gray
Haya Abaya in Warm Gray has the power to liven up any occasion. The fun pairing of blue embroidery and silver makes this ideal for those #EnchantedRaya moments when you want to opt for a sweet outfit that is elegant at the same time.
Material: Nida Material
Colour: Warm Gray
Matching Shawl
Close Type
Model is wearing size 58
Model Height : 178 cm
V Neck
DISCLAIMER: Bear in mind that all the images are captured in a photography studio with controlled lights from all angle. All the colours adjusted to the most similar possible. The colours might vary from each computer settings / your mobile setting
SHAWL
Shawl will be given based on the availability of material in the colour that will match the abaya the best.
Material:
Details:
Care Guide: