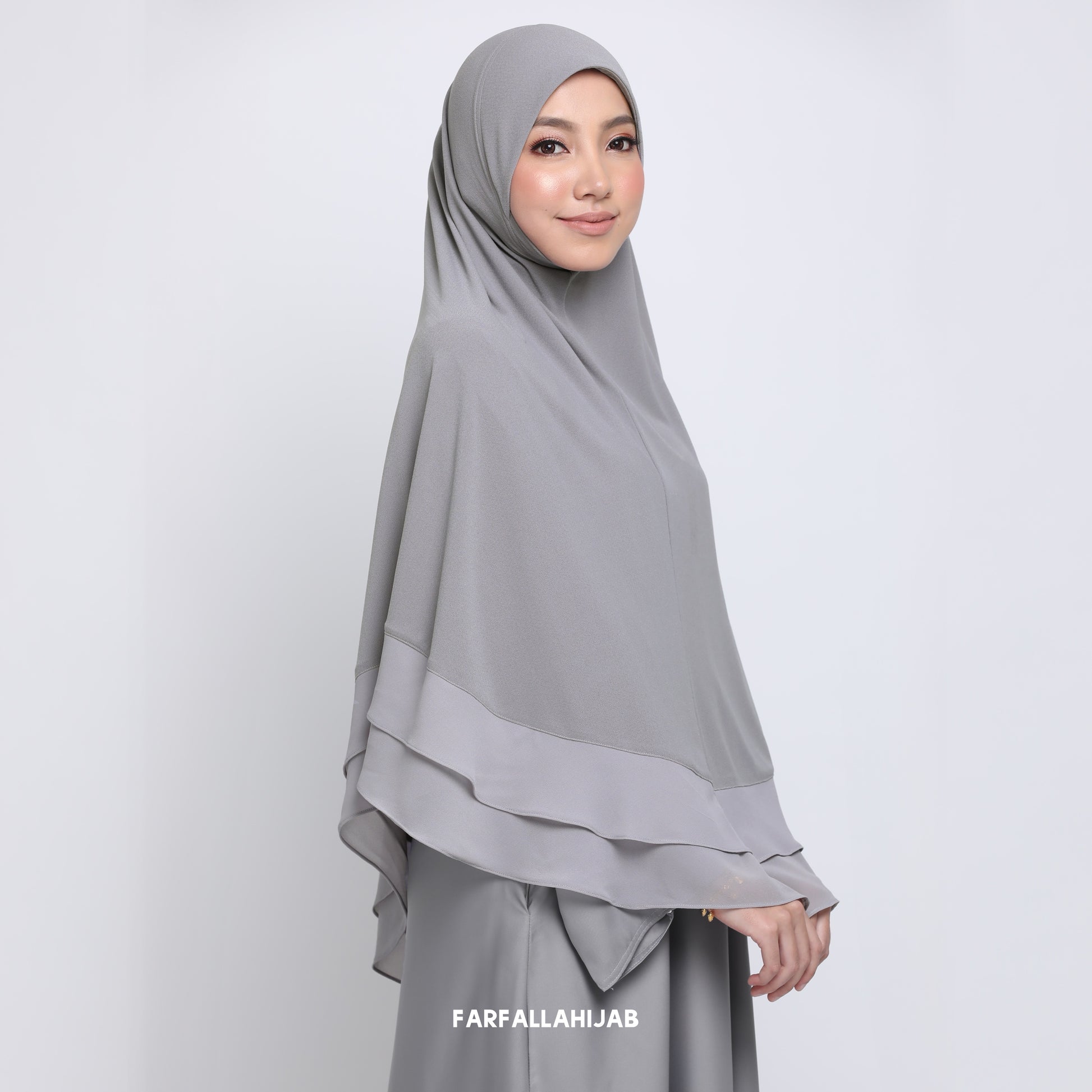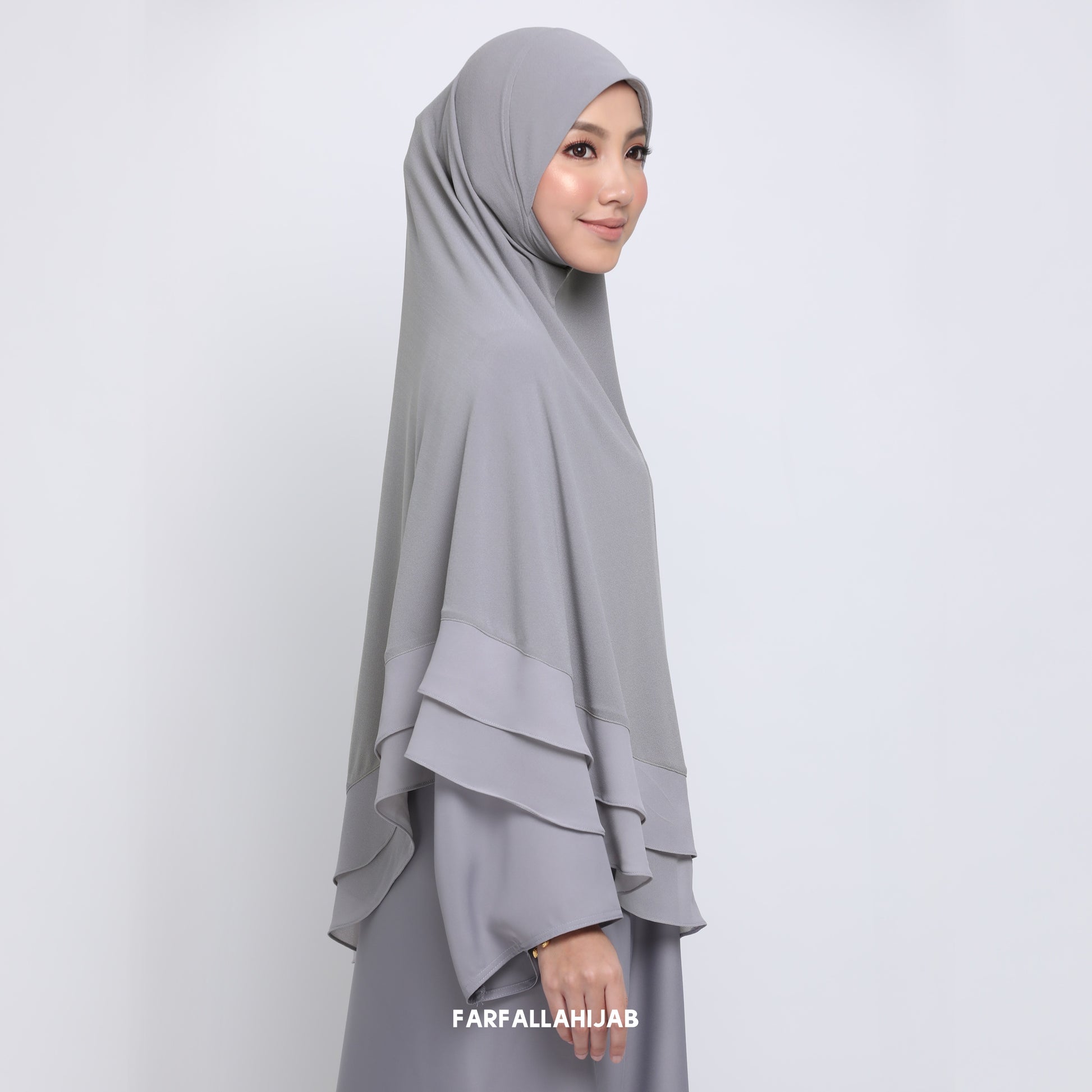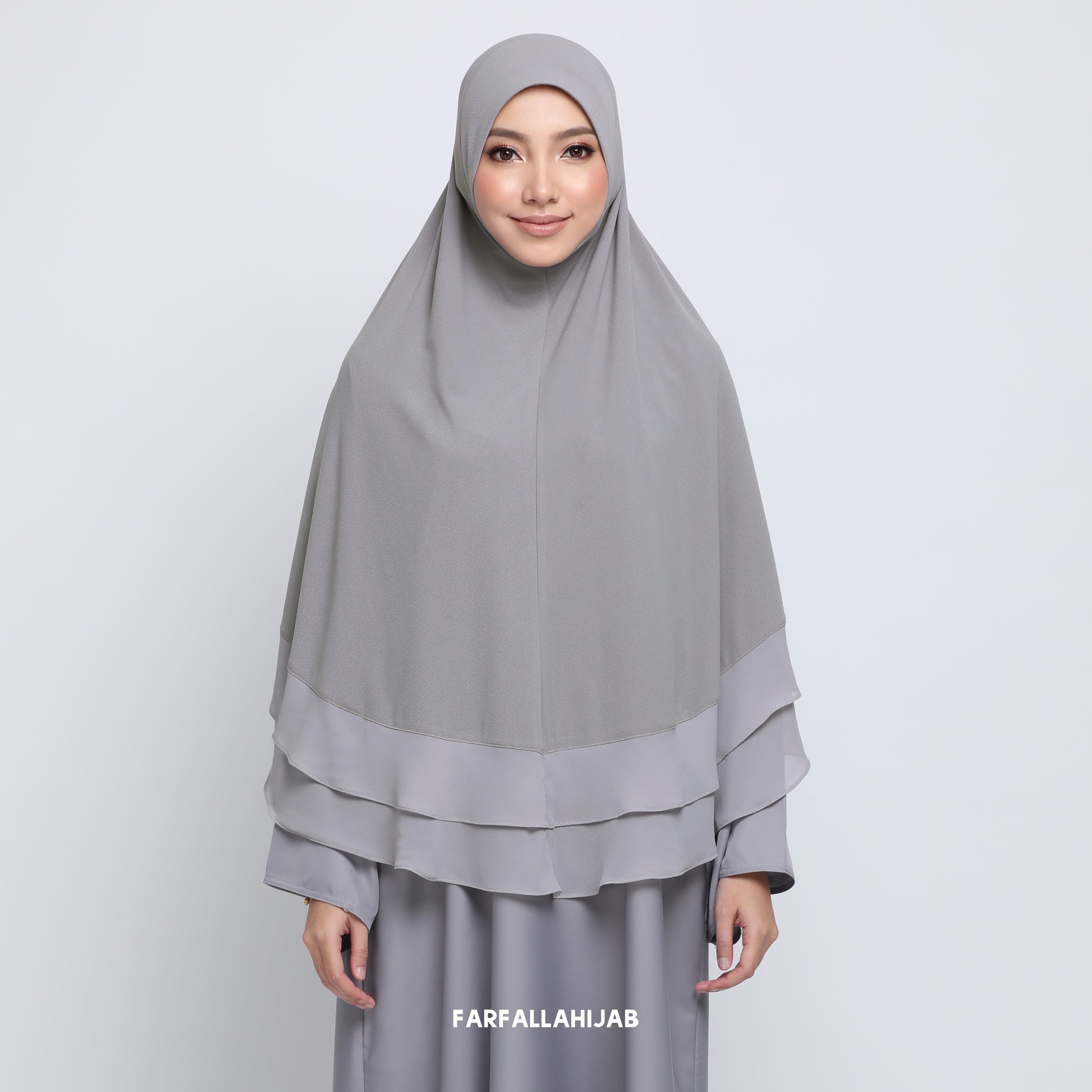 Khimar Zohra in Dusty Grey
Regular price
RM75.00 MYR
Sale price
RM75.00 MYR
Regular price
Tax included.
Khimar Zohra in Dusty Grey
Regular price
RM75.00 MYR
Sale price
RM75.00 MYR
Regular price
Product description
Product Details
Crafted from high quality moss crepe , ZOHRA Khimar provides complete coverage throughout the back and chest area. ZOHRA Khimar is lightweight and breathable to keep you comfortable even in the hottest weather. Perfect for Umrah or Hajj, is an easy slip-on khimar that drapes beautifully and creates a very modest look. ZOHRA also features a soft awning and chin cover to ensures a comfortable fit.
Name: ZOHRA
Type: Slip On Khimar
Material : Premium Moss crepe (Awning) & Heavy chiffon (Body)
Price: RM 75
Color: Black 

FREE size. Face opening : 10.5" inch / 27.5cm, can fit from size S to XL.
Measure face opening from below hairline to bottom of jaw bone. Size might fit slightly smaller and slightly larger due to stretch.
Material:
Moss crepe attached with heavy chiffon
Details:
- Free size
- Face opening : 10.5" inch / 27.5cm
- Can fit from size S to XL
Care Guide:
Hand wash only