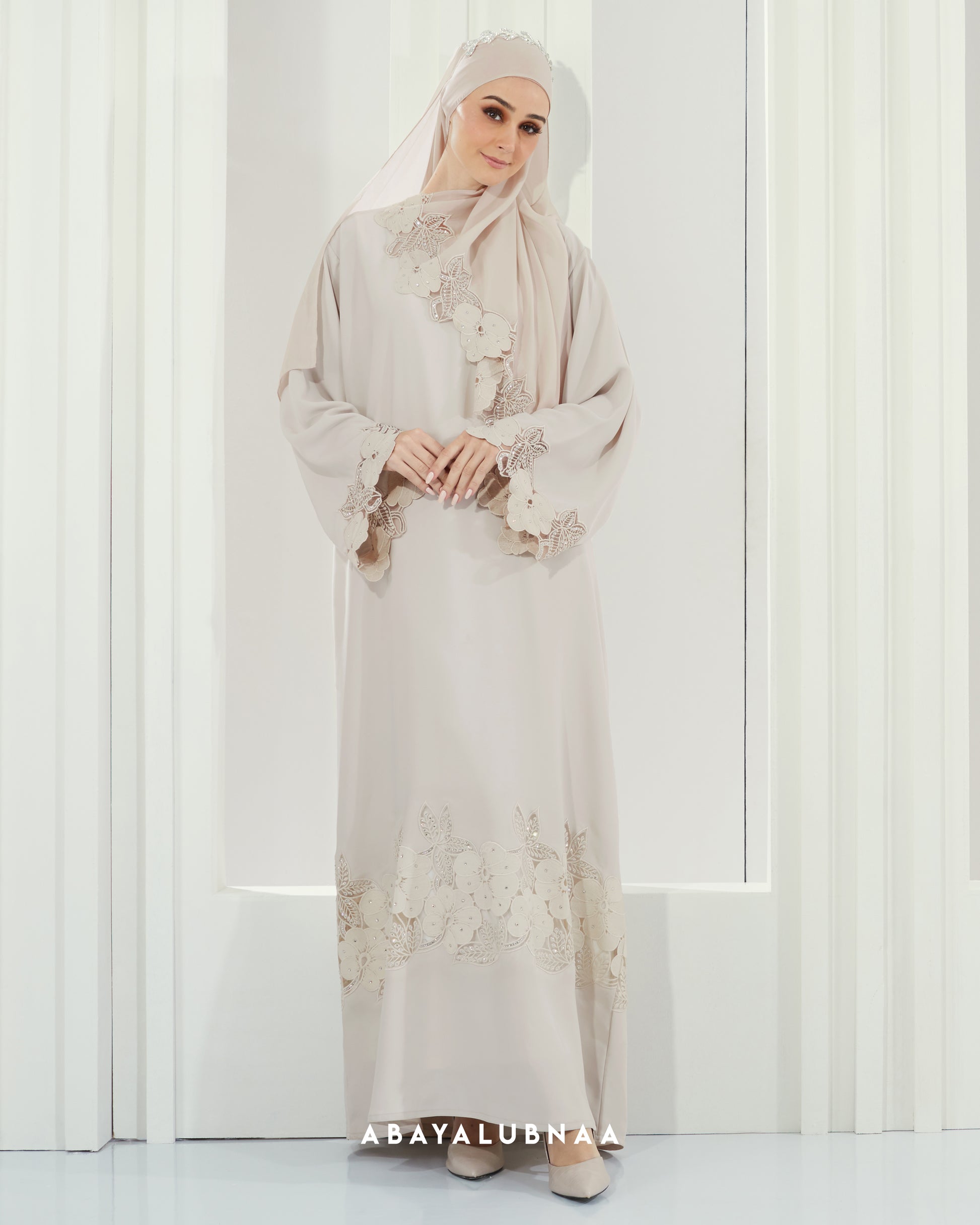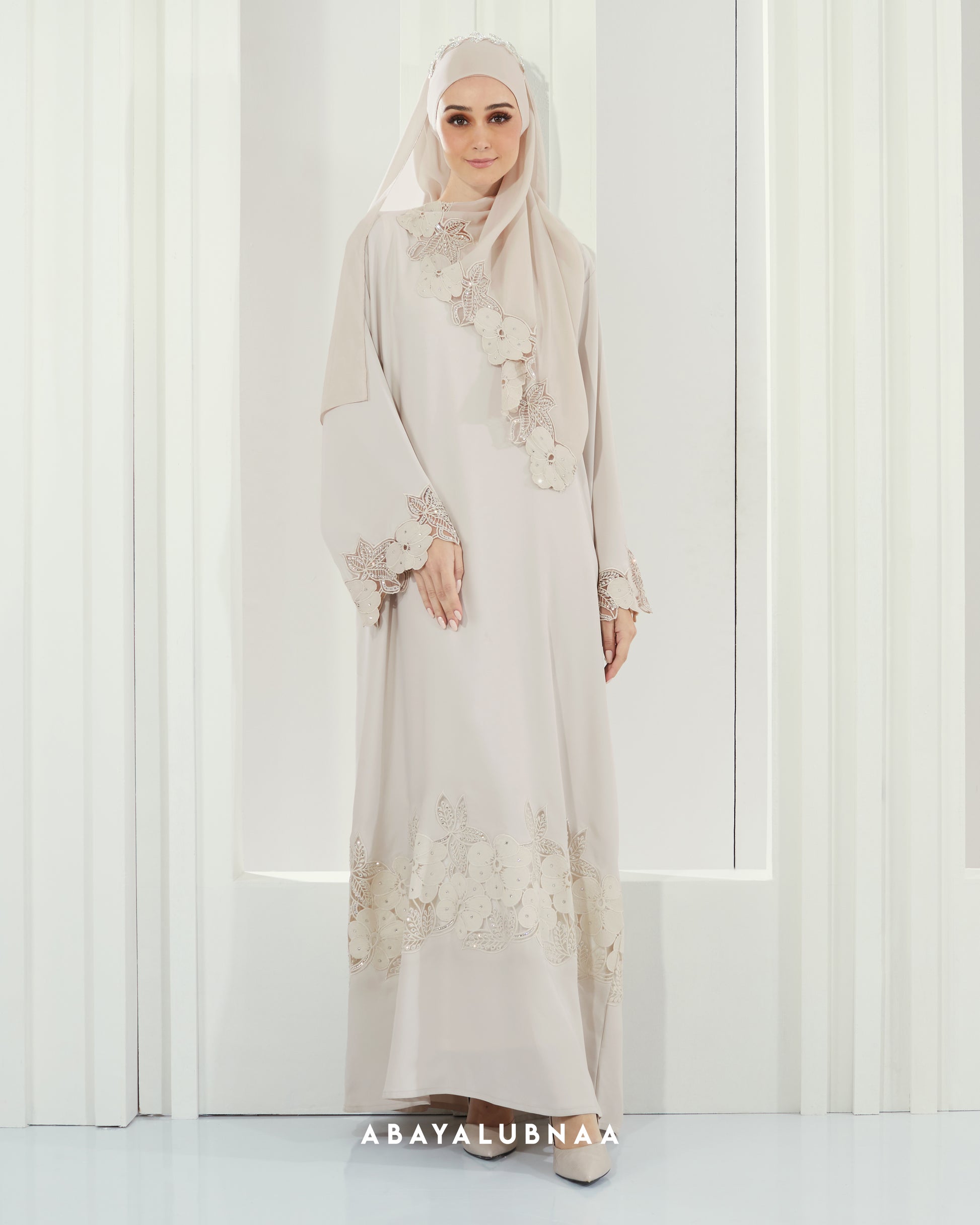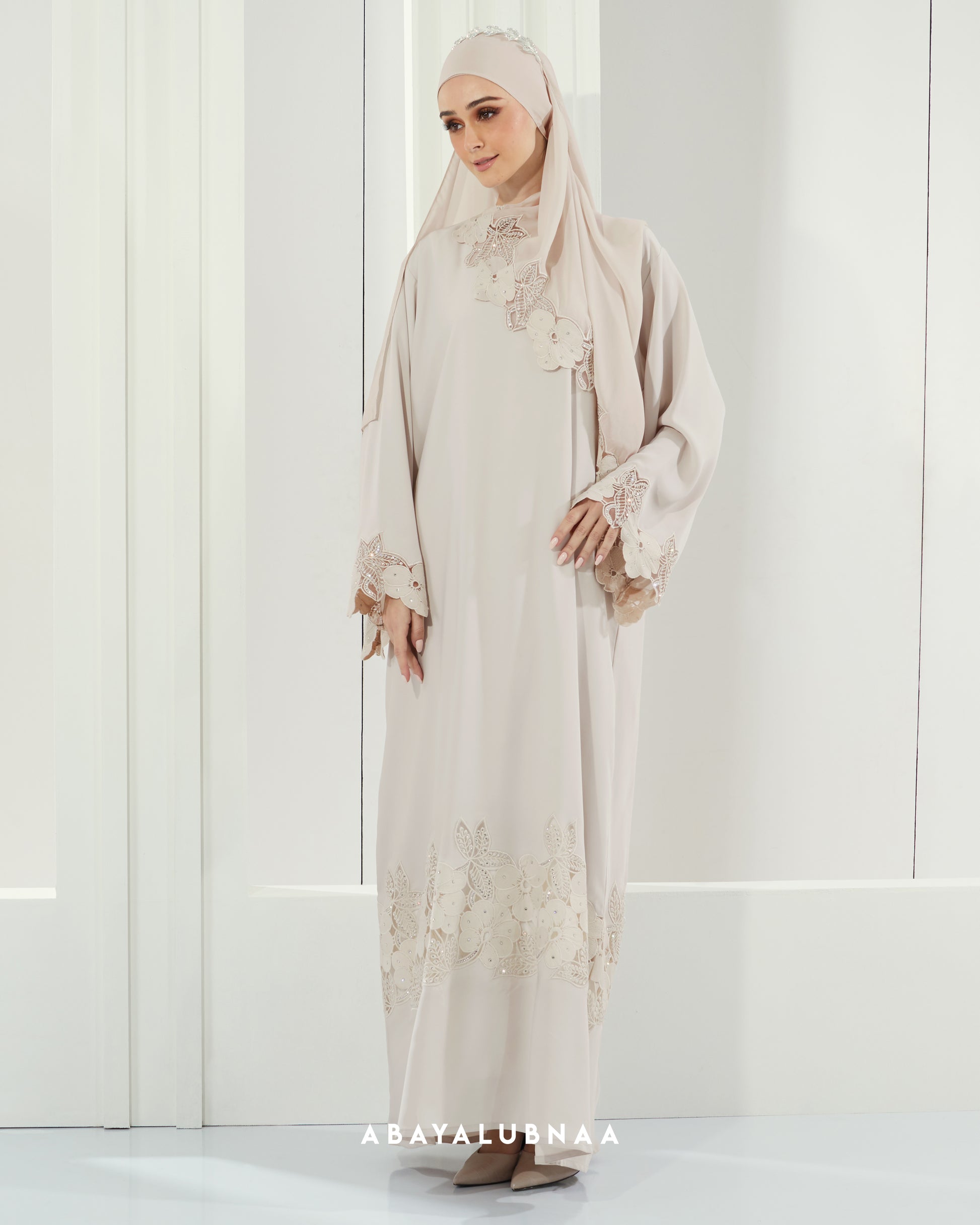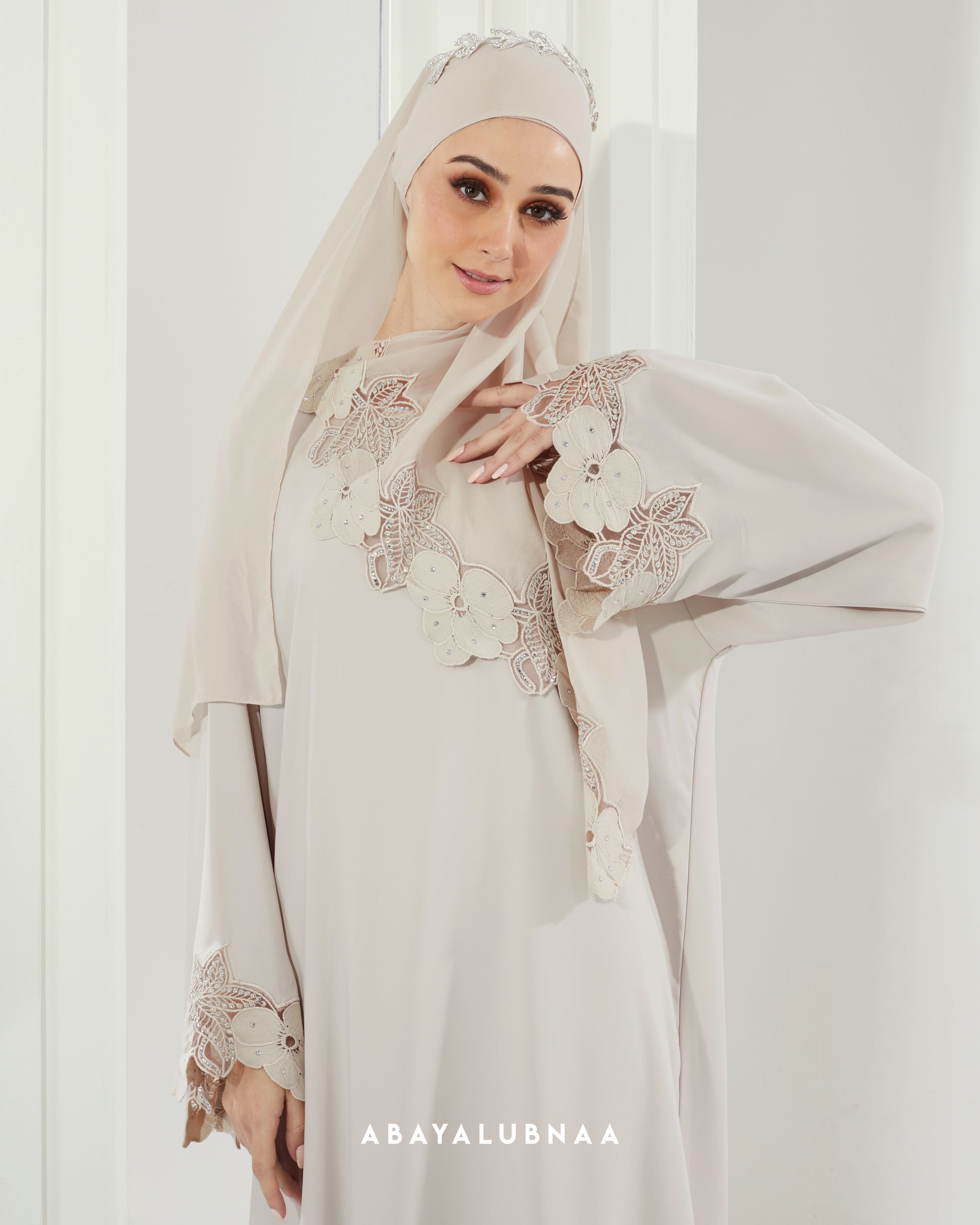 Natalia Abaya in Light Toffee
Regular price
RM300.00 MYR
Sale price
RM300.00 MYR
Regular price
RM520.00 MYR
Tax included.
Product description
Product Details
Natalia is our latest bridal design that is perfect for brides who want an understated yet formal look on their special day. Incorporating the peek-a-boo style, Natalia features lace panels on the bottom and sleeves. Intricately detailed poppies and lush leaves furnished with sparkly stones add a luxury feel to the abaya, instantly transforming any bride into a Queen. 
As the lace panels are transparent, you can wear an undergarment that will match your wedding colour theme to create visuals that are consistent and cohesive throughout your ceremony.
Natalia exemplifies contemporary bridal wear that embraces individuality, ensuring that you have a unique look to celebrate your union. Choose a look that breaks away from tradition. Make a lasting impression in your wedding snapshots with our beautiful Natalia abaya.
DISCLAIMER : Bear in mind that all the photos are captured in a photography studio with controlled lighting from all angles. The colours are made to be as close to the original colour as possible. Colours might vary from each smartphone OR computer settings.
SHAWL
Shawl will be given based on the availability of material in the colour that will match the abaya the best.
Material:
Nidha material
Details:
- V Neck
- Intricately detailed poppies and lush leaves furnished with sparkly stones
- lace panels are transparent
- Model is wearing size 58

Care Guide:
Hand wash