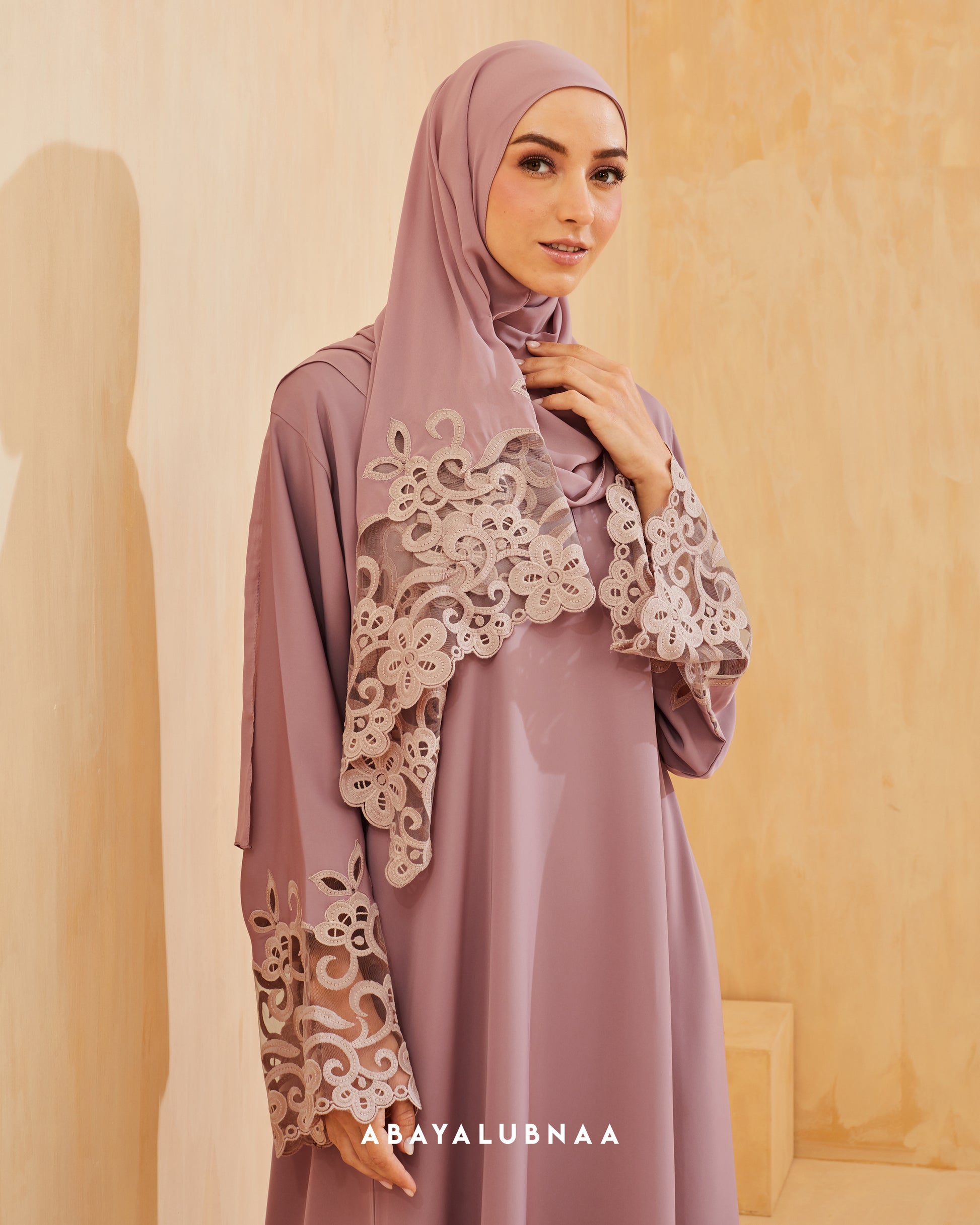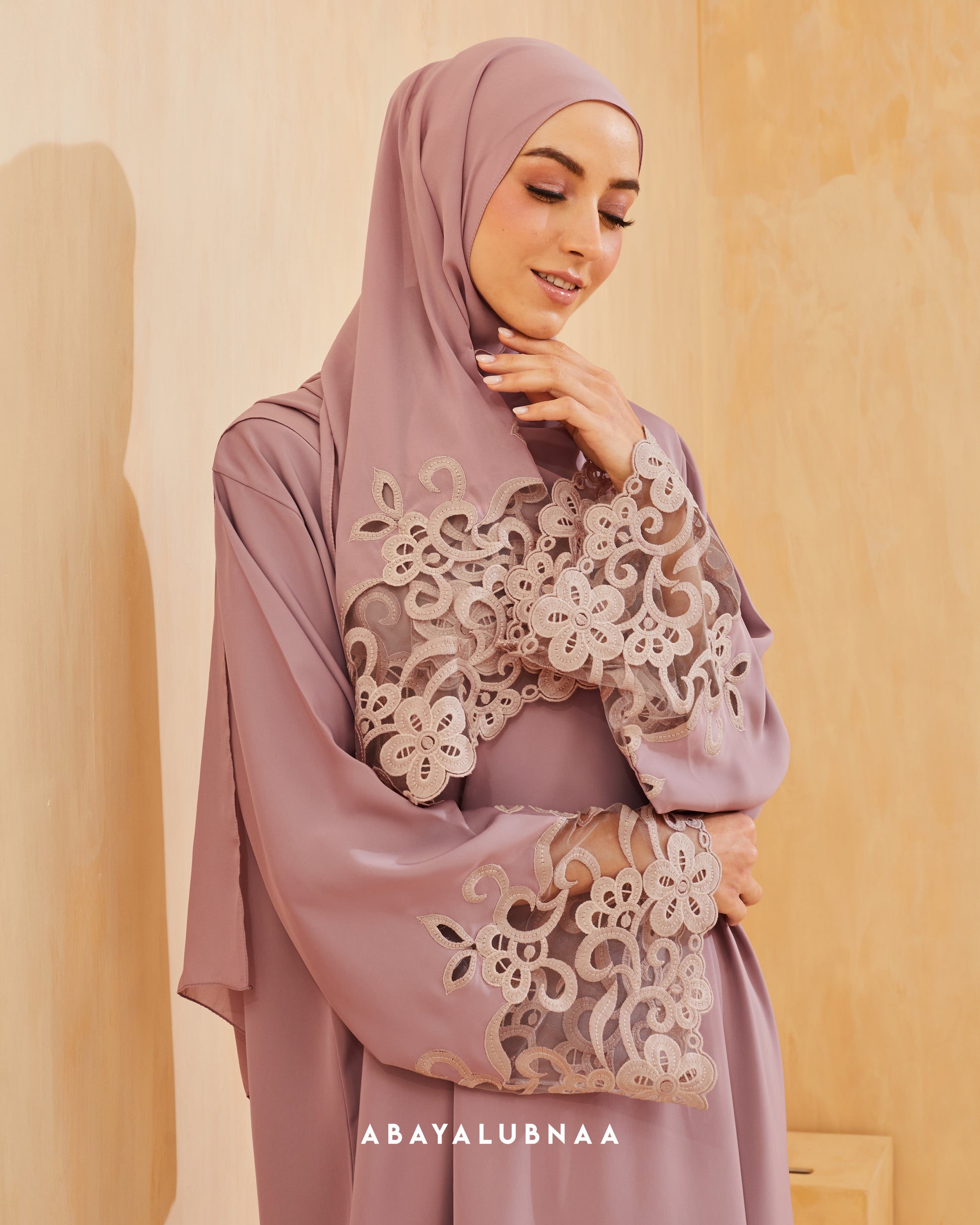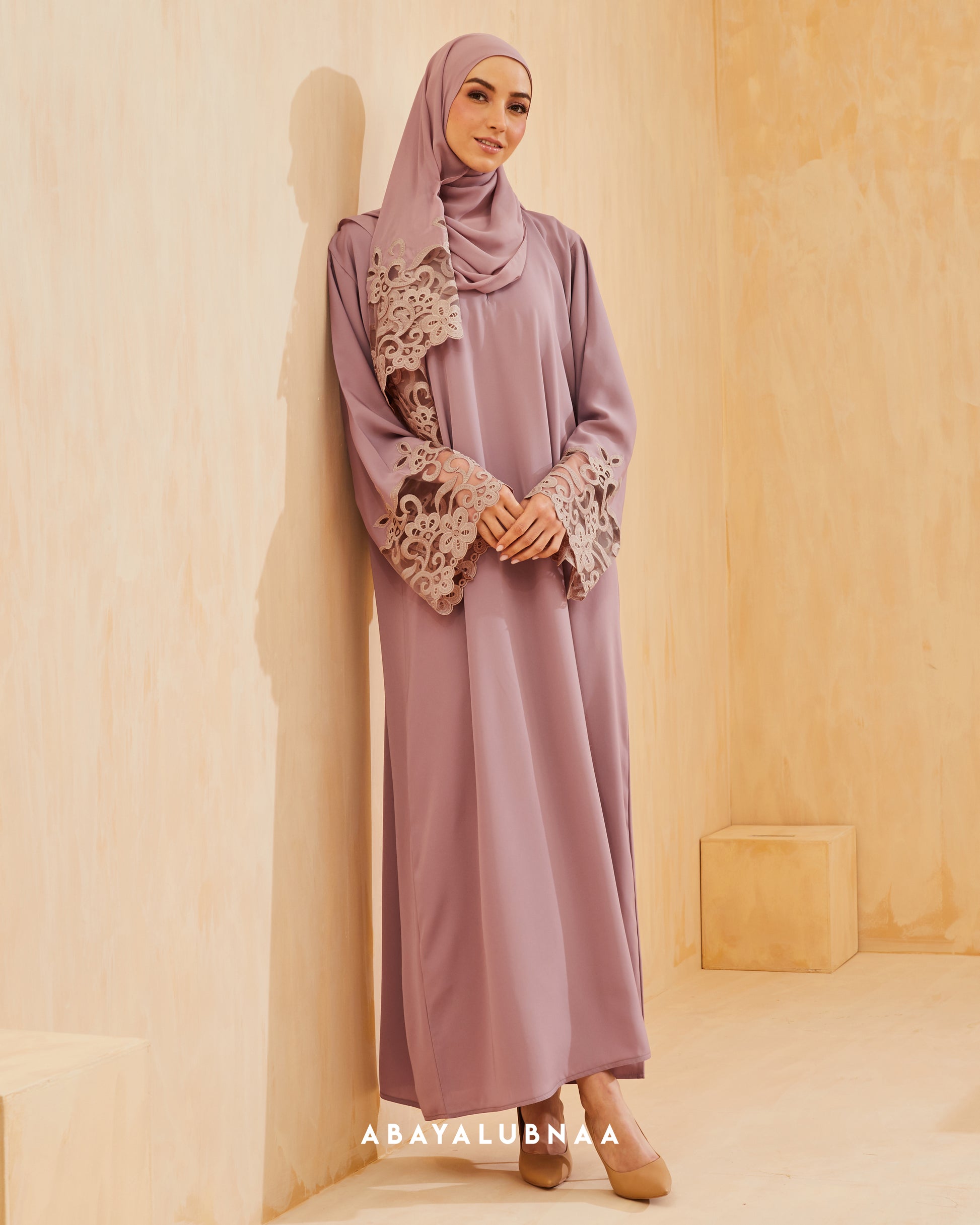 Nuha Abaya in Dusk Purple
Regular price
RM280.00 MYR
Sale price
RM280.00 MYR
Regular price
RM330.00 MYR
Tax included.
Product description
Product Details
Commemorate the dawn of 2023 with our first new collection of the year. Start your January with a bang in our NUHA collection. Nuha means intelligent and in this creation we celebrate the inner desire for order and creativity, keeping the style smart and astute so you will always be put-together for all occasions.
Inspired by modernity and ingenuity, Nuha has a contemporary and stylish design that showcases an updated interpretation of lace. Bolder and more elaborate, the lace detailing on Nuha features garlands of Plumeria which symbolises spring and a new beginning, perfect to kickstart your year. Contrasting colours paired with soft pastel lace makes the embellishments stand out, creating a visual attraction that also makes Nuha simply irresistible.

DISCLAIMER : Bear in mind that all the photos are captured in a photography studio with controlled lighting from all angles. The colours are made to be as close to the original colour as possible. Colours might vary from each smartphone OR computer settings.
SHAWL
Shawl will be given based on the availability of material in the colour that will match the abaya the best.
Material:
Nidha Material
Details:
- Close Type
- Straight Cut
- Contrast lace
Care Guide:
Handwash Only