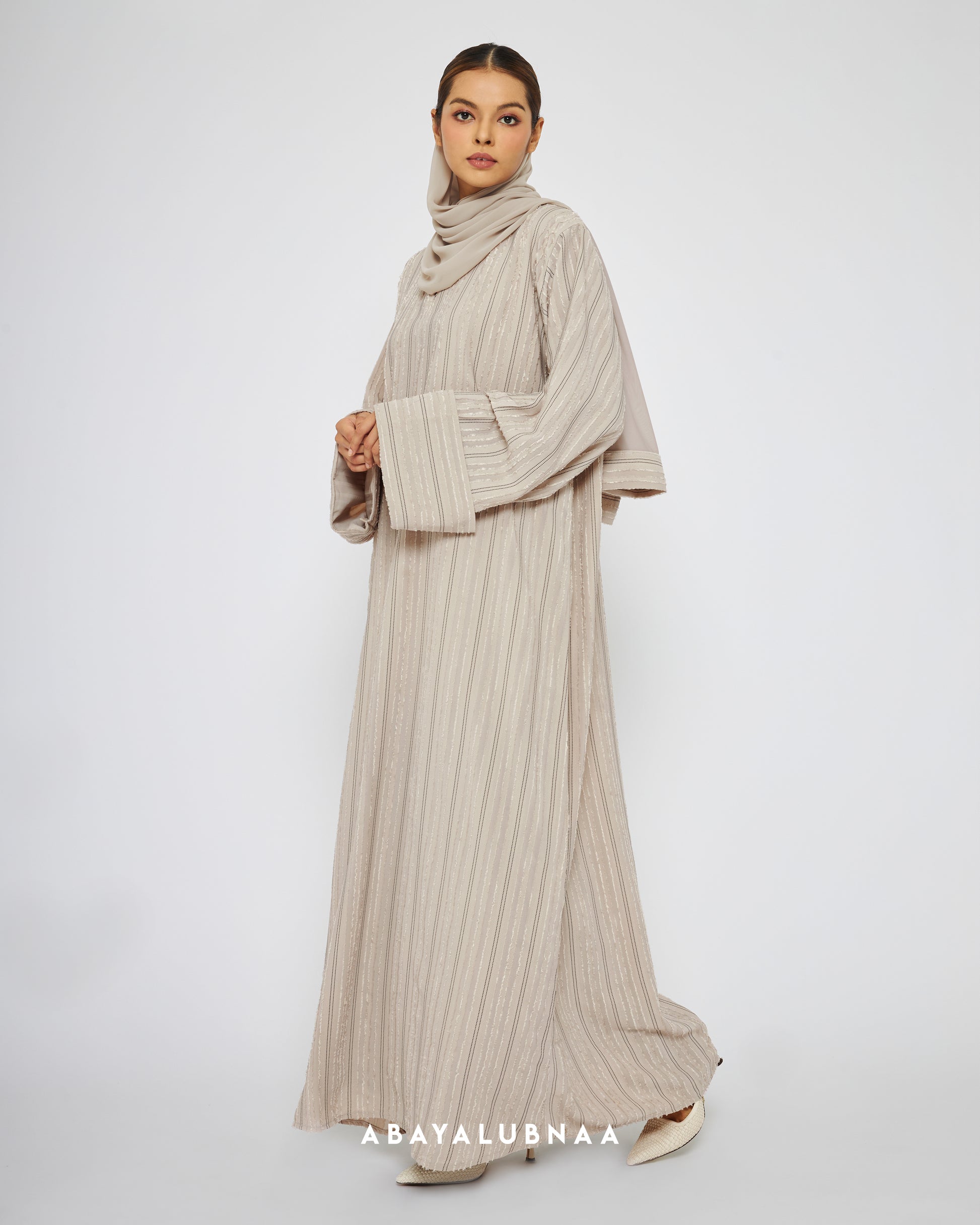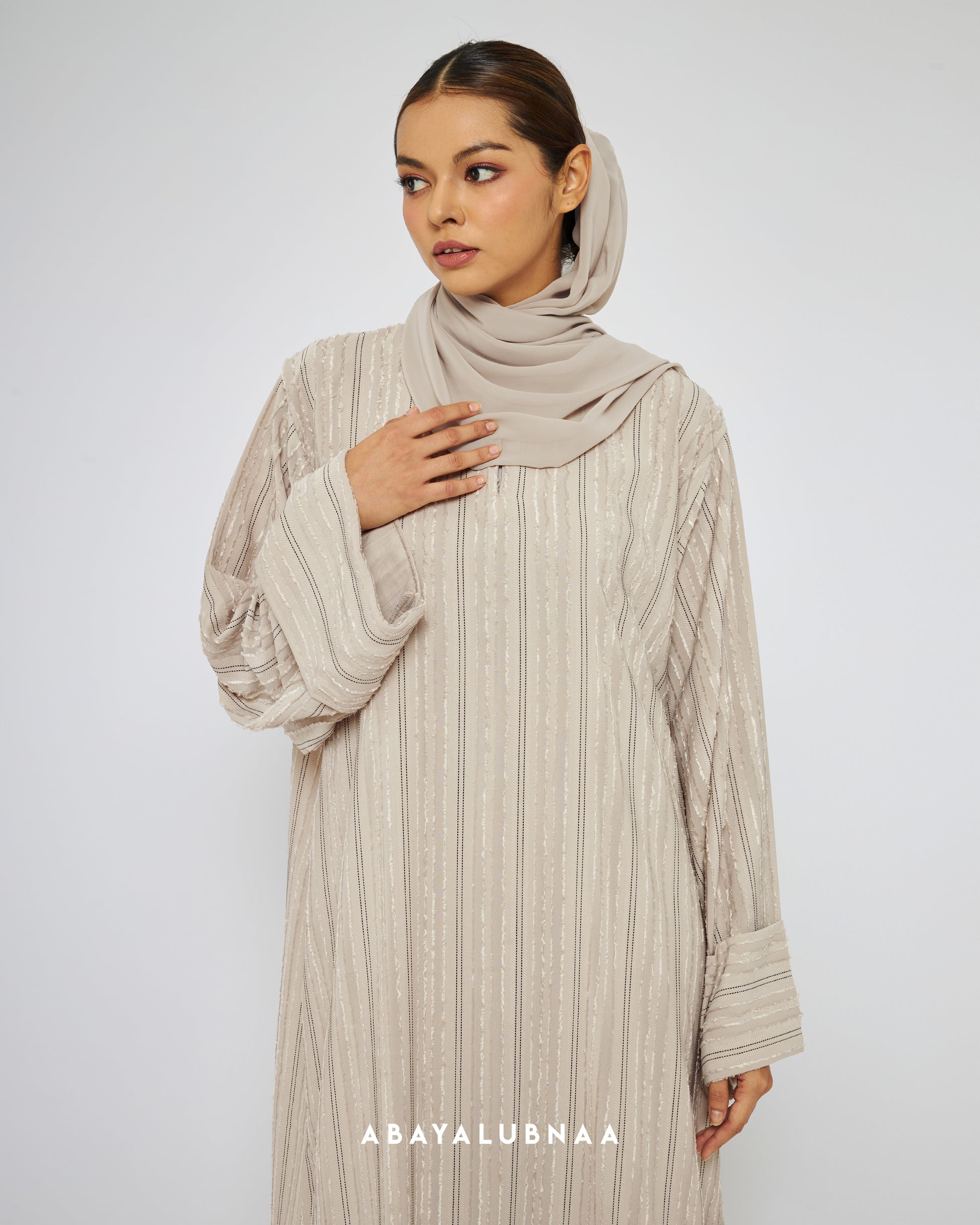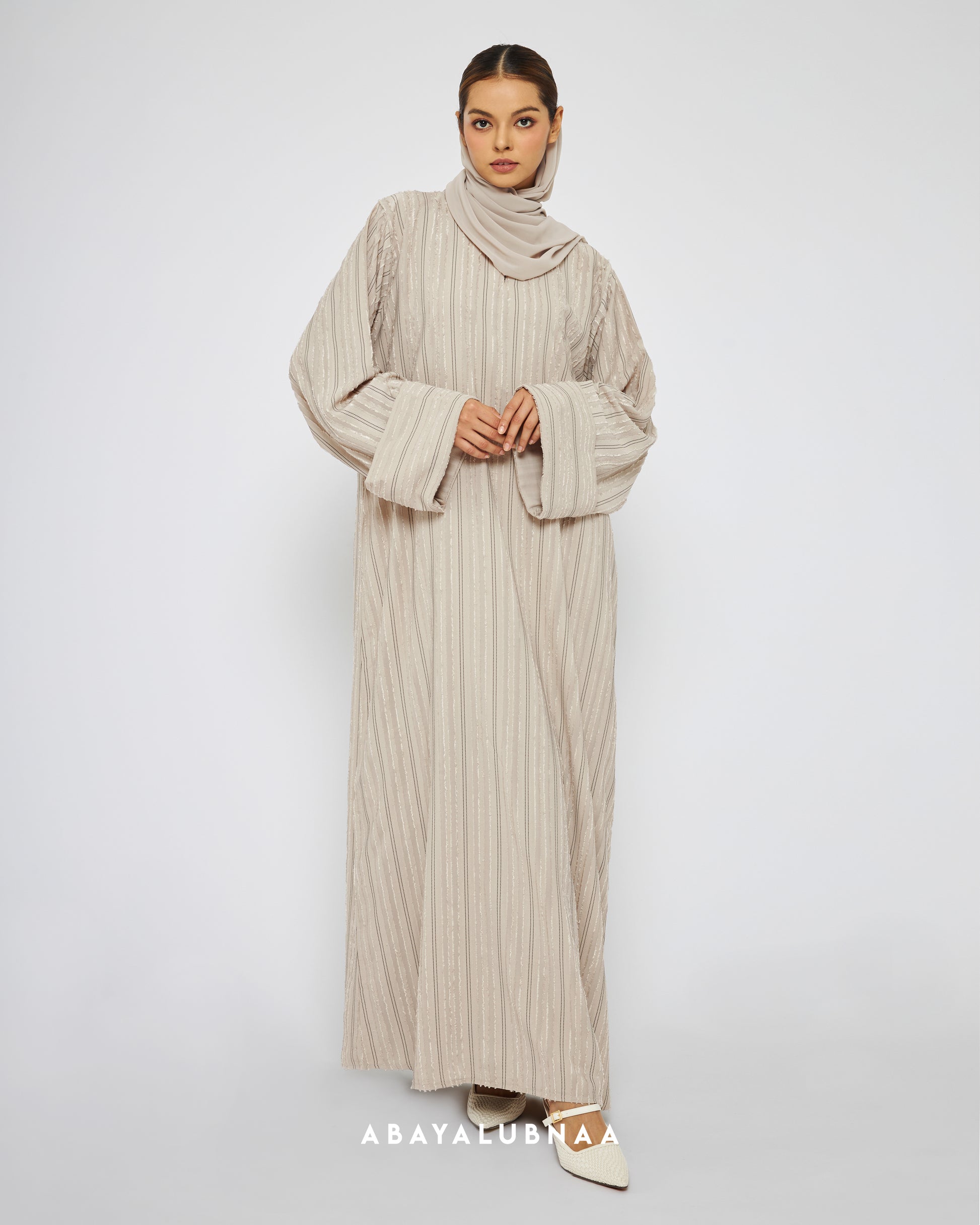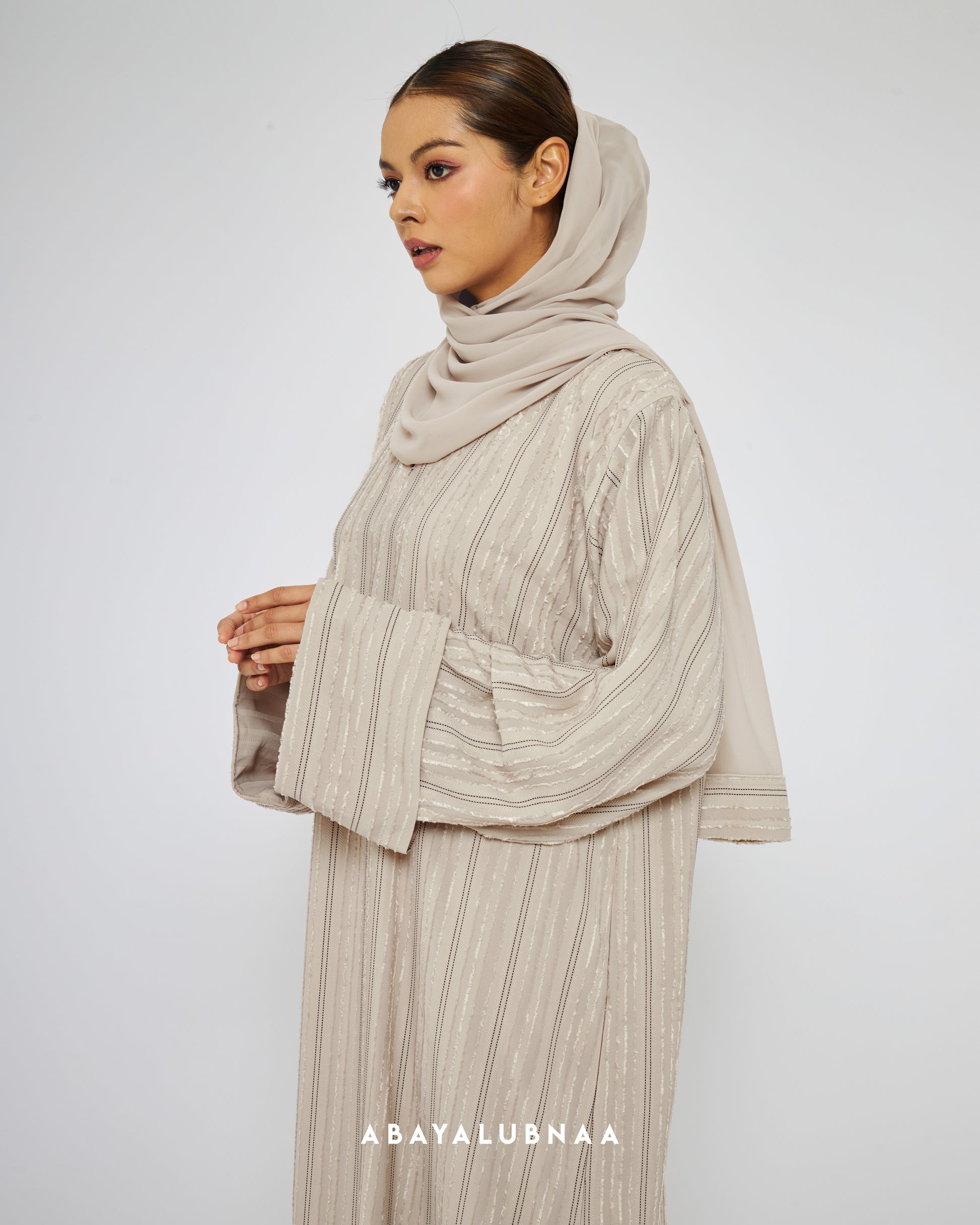 Regular price
RM250.00 MYR
Sale price
RM250.00 MYR
Regular price
Tax included.
Product description
Product Details
We are modernizing the conventional abaya by offering you a contemporary design that will be the foundation of your wardrobe. Better than the usual basics, Rahmah is an abaya that will constantly be in your outfit rotation, minimalist in design so you can dress it up or down depending on the occasion. An experimental offering, different from all our previous line-ups, Rahmah features a fresh perspective and an elevated aesthetic that is ahead of its time.
Rectilinear shapes running throughout the comfy fabric create lines that extend your figure, making you look leaner and taller, while voluminous sleeves with folded cuffs add a utilitarian flair that injects practicality and ease into the overall look.
The textured polyester falls to a fluid maxi hem, its ridged effect seen all along the abaya, soft to the touch and kinder to your skin. Polyester is also suitable for our tropical climate, keeping you comfortable all-day with its fast drying effect, increasing its wearability and durability.
Available in black, grey and off-white, if you're looking for an update to your abaya style, you can't go wrong with Rahmah, new and progressive, it can also be worn and reworn for seasons to come.

DISCLAIMER : Bear in mind that all the photos are captured in a photography studio with controlled lighting from all angles. The colours are made to be as close to the original colour as possible. Colours might vary from each smartphone OR computer settings.
SHAWL
Shawl will be given based on the availability of material in the colour that will match the abaya the best.
Material:
Textured Polyester
Details:
- Close Type
- Voluminous sleeves with folded cuffs
- Straight Cut
- Ironless, comfy fabric
Care Guide:
Hand Wash