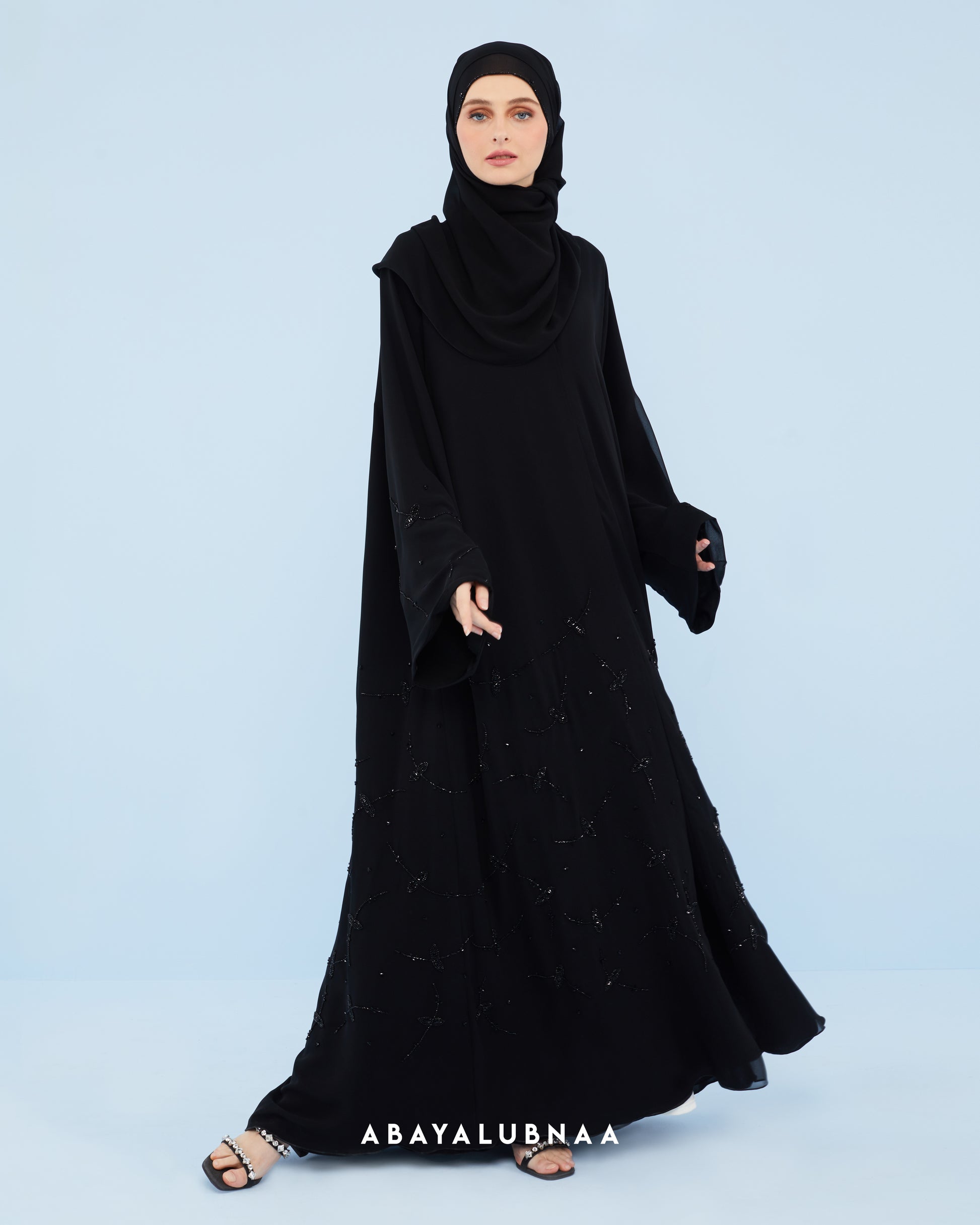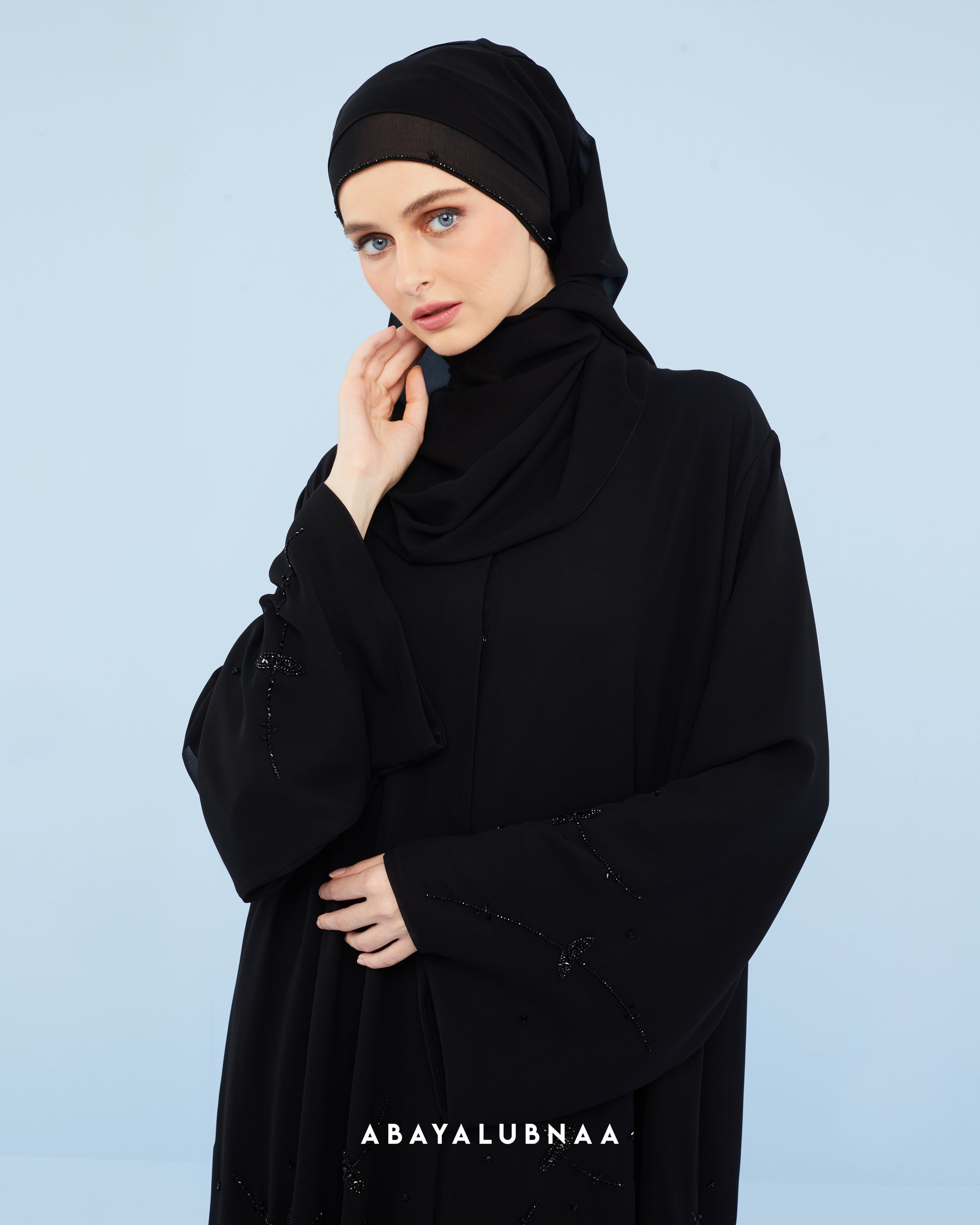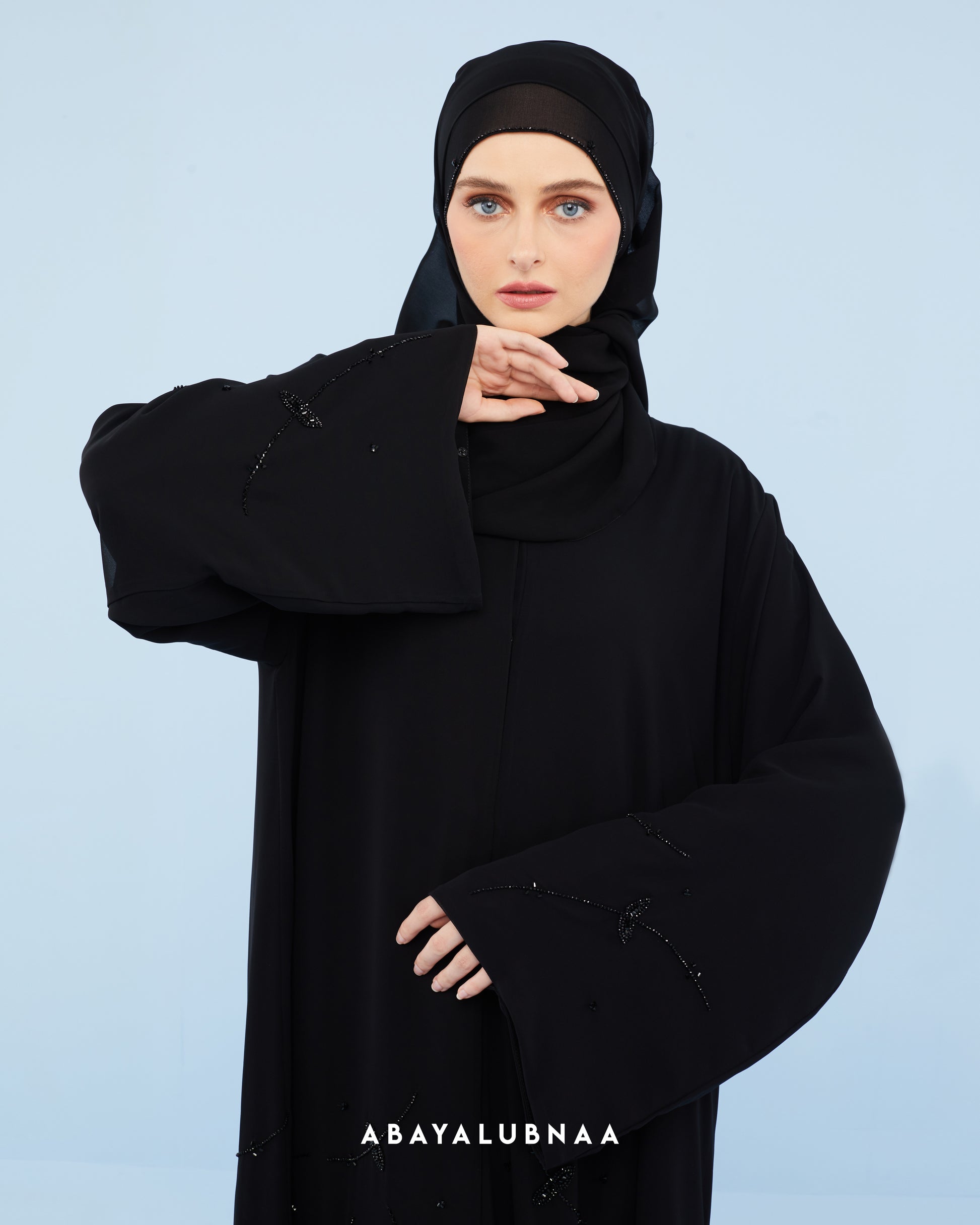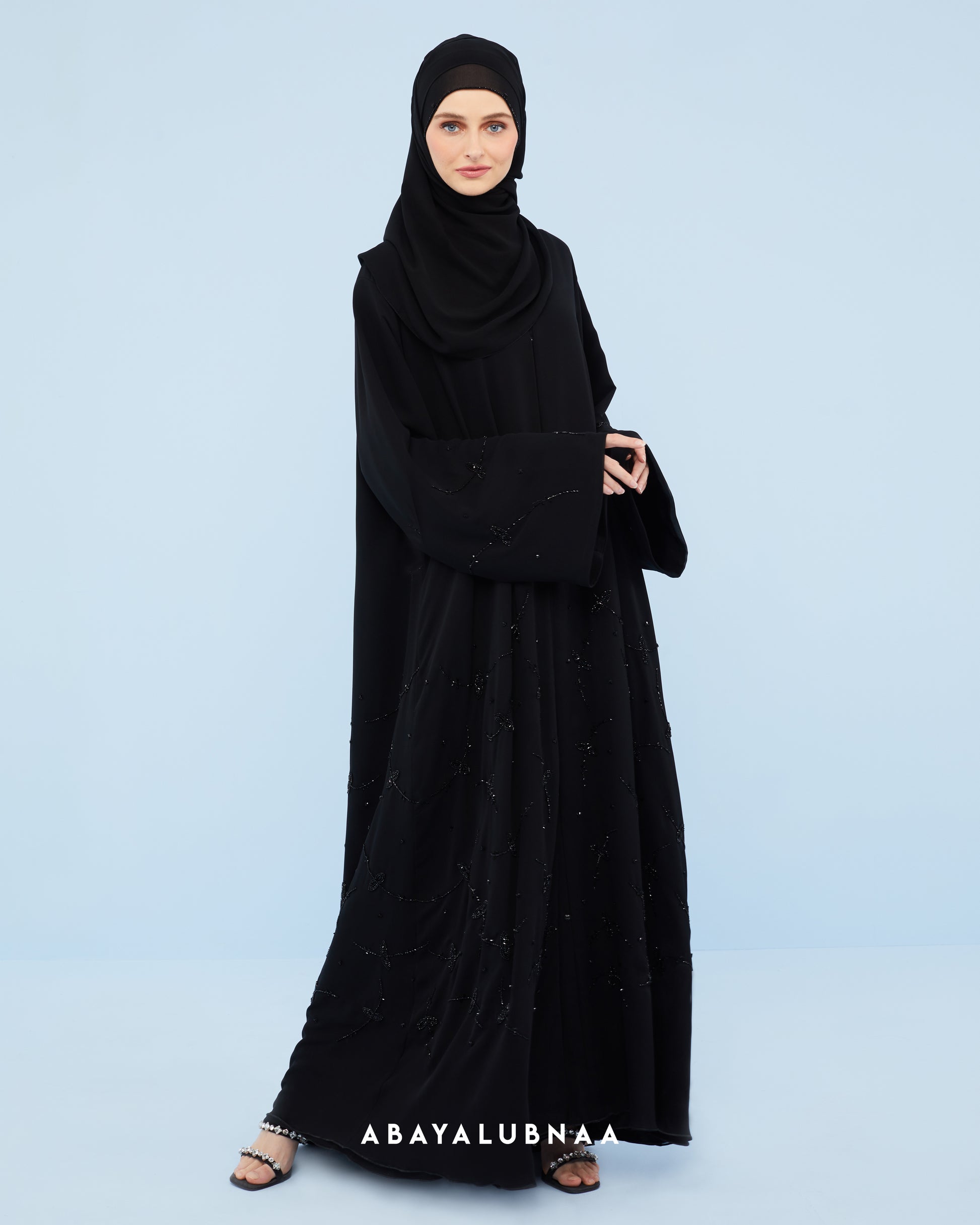 Regular price
RM350.00 MYR
Sale price
RM350.00 MYR
Regular price
RM550.00 MYR
Tax included.
Product description
Product Details
Rajwa's transformative powers will turn you into a sleek fashionista with its understated elegance and endless wearability. Rajwa's surface is bestrewn with black rhinestones that blend into the fabric for an immaculate finish with a textural contrast. The rhinestone formations are inspired by the mystical dragonfly, a symbol of change and realisation, encouraging you to discover a more matured and enlightened version of yourself as you focus on your beliefs in preparation for Hari Raya Haji.
Cut from a soft and diaphanous material, the bottom hem flares to create beautiful movement as you shift and saunter. This open type abaya is lightweight enough to be worn over a dress or paired with trousers, depending on how fancy you feel on any given day. 
DISCLAIMER : Bear in mind that all the photos are captured in a photography studio with controlled lighting from all angles. The colours are made to be as close to the original colour as possible. Colours might vary from each smartphone OR computer settings.
SHAWL
Shawl will be given based on the availability of material in the colour that will match the abaya the best.
Material:
Premium Nidha
Details:
- Open Type
- Comes with lining
- A Cut
- Black rhinestones that blend into the fabric for an immaculate finish with a textural contrast
- Model is wearing size 58
- Model Height : 175 cm
Care Guide:
Hand Wash