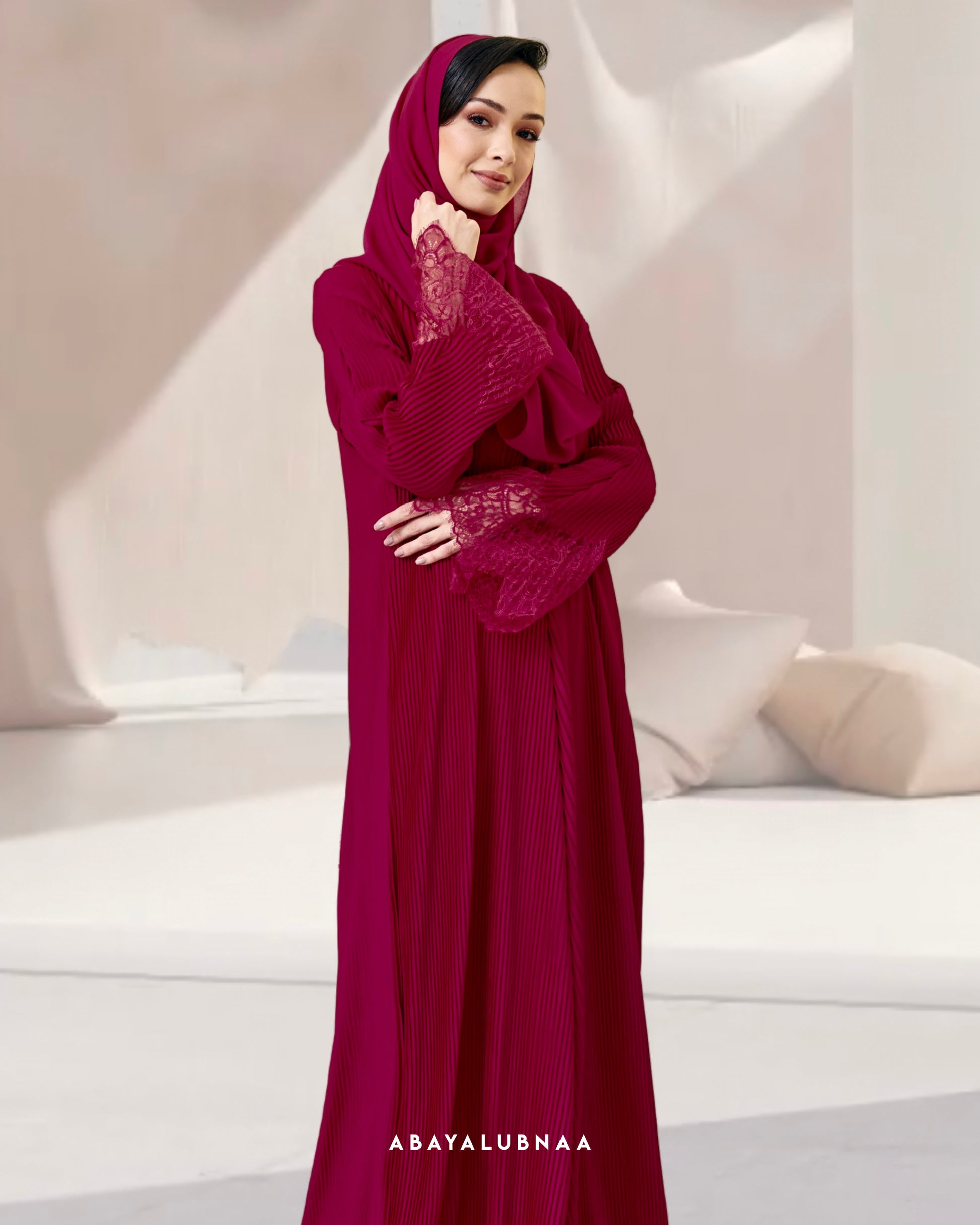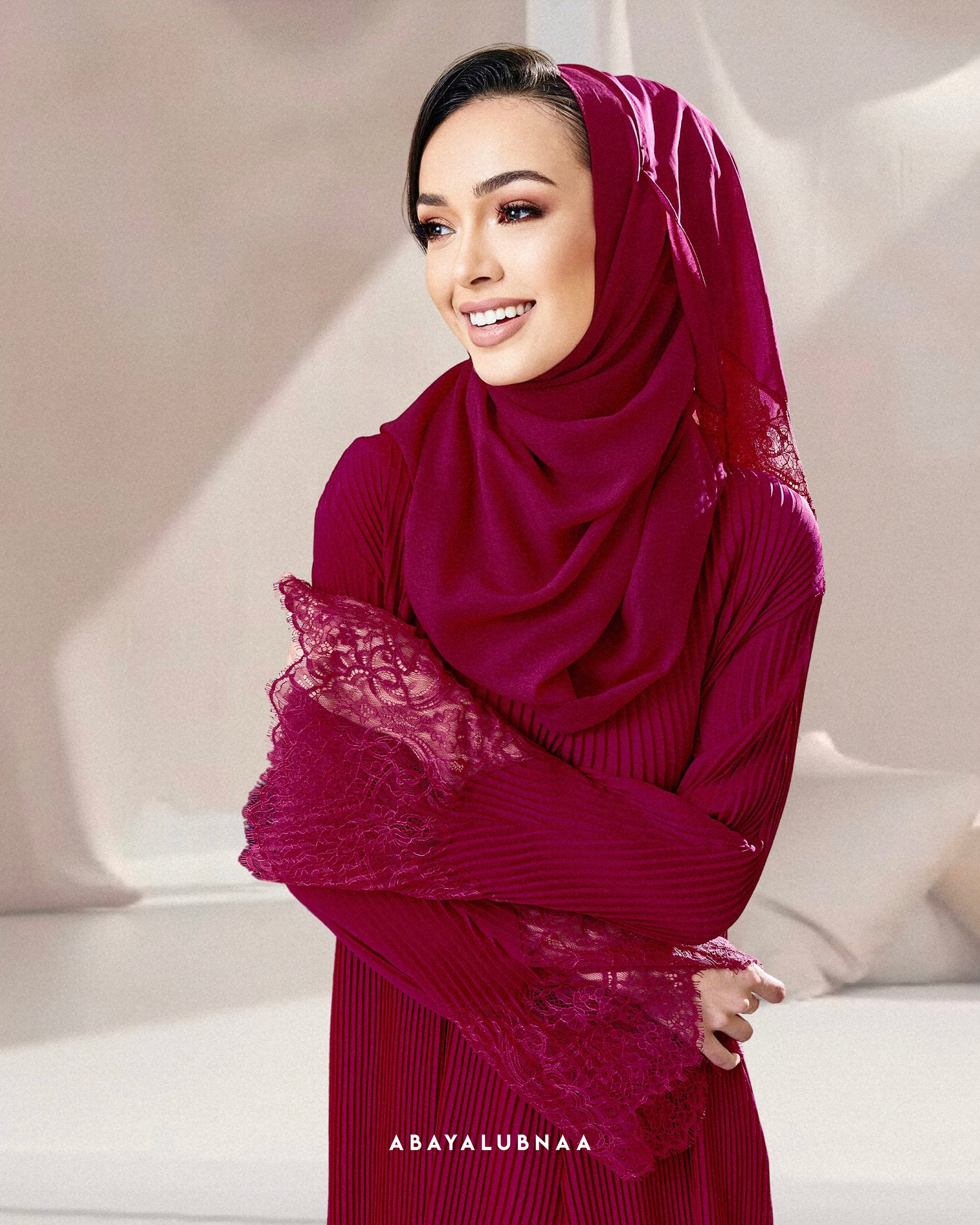 Regular price
RM150.00 MYR
Sale price
RM150.00 MYR
Regular price
RM280.00 MYR
Tax included.
Product description
Product Details
We know so many of our fans love Senorita Lace due to its versatility and its flattering silhouette. Borders are also now reopening and life seems to be filled with more possibilities and opportunities once more.
Celebrate the return to normalcy with fun colours to brighten up your style so you can live to the fullest during this much awaited endemic phase. Now is the time to recharge your spirit by donning our latest Senorita Lace in Pop Colours featuring magical colours that can revitalize your day as well as your closet.
Crafted from  Nidha fabric, our Senorita Lace in pop colors has an A-line cut to emphasize your waist so you have a well-structured abaya that can be worn by all body types. Intricate French lace on the sleeves and shawl complete the look for an evergreen design that will never go out of style.
Pop Red
Heat things up by stepping out in Senorita Lace in Pop Red, feel energized in a colour that signifies power and confidence.
Closed V-neck
Nidha Fabric
Floral Lace embroidered all around the hem, sleeves and shawl 
Cooling Fabric
Easy Care and Non-Iron
Comes with matching shawl
Type : A Cut Abaya
DISCLAIMER : Bear in mind that all the photos are captured in a photography studio with controlled lighting from all angles. The colours are made to be as close to the original colour as possible. Colours might vary from each smartphone OR computer settings.
SHAWL
Shawl will be given based on the availability of material in the colour that will match the abaya the best.
Material:
Details:
Care Guide: