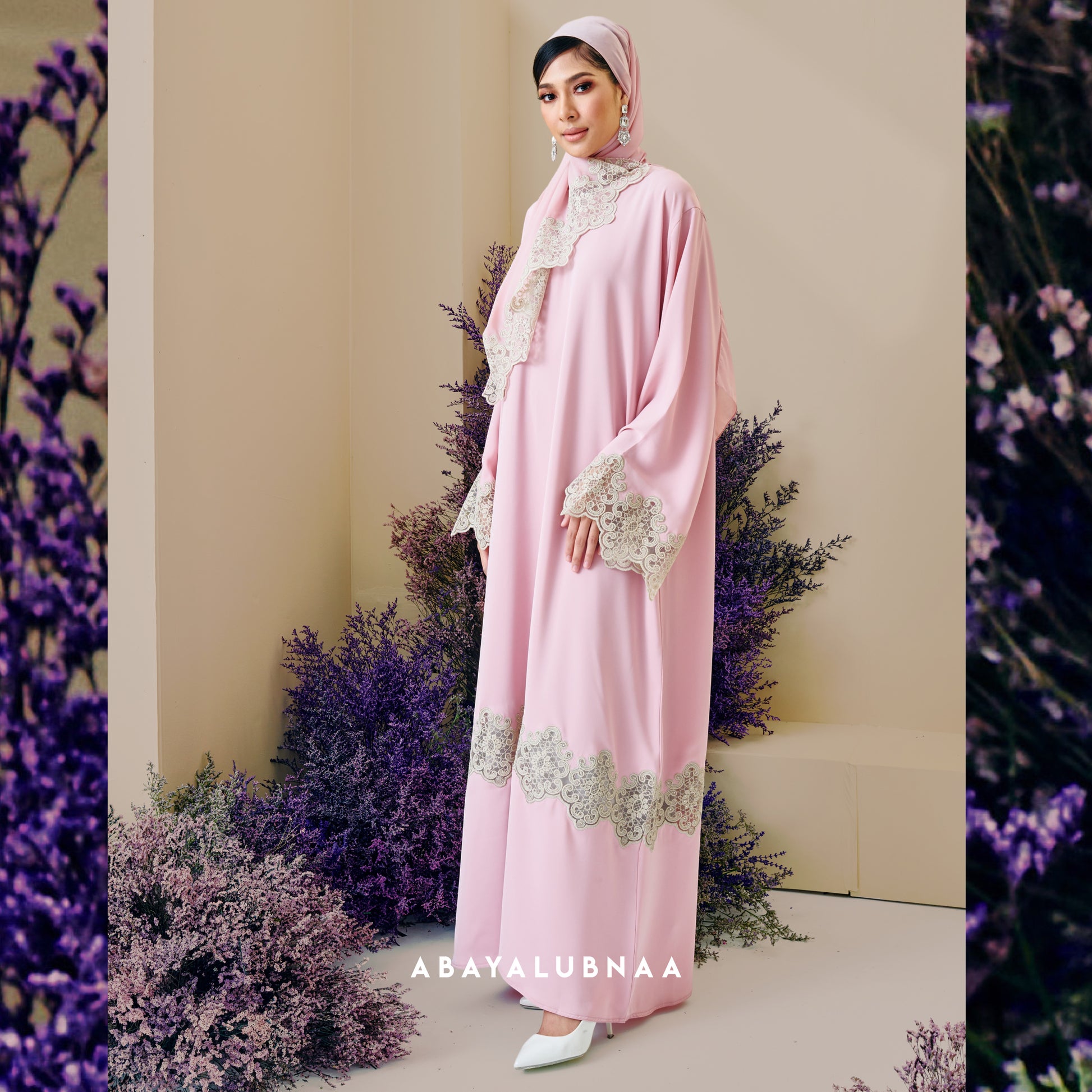 Sofea Abaya in Candy Pink
Regular price
RM100.00 MYR
Sale price
RM100.00 MYR
Regular price
RM490.00 MYR
Tax included.
Product description
Product Details
In Sofea Abaya, we are introducing an updated placement for our lace adornments by lifting up the Guipure Lace panel so it sits just under the knee instead of the bottom hem of the garment. This adds a contemporary element to produce a look that is more modern and fashionable.
Sofea Abaya's lace design draws inspiration from the curved symmetry of rocks from magical lands, scalloped edges line the sleeves and shawl, accenting the exquisite quality of the pattern, to create an #EnchantedRaya outfit that has a matchless level of class and beauty.
Candy Pink
A wondrous Aidilfitri outfit, Sofea Abaya in Candy Pink is a cheerful choice that will lift up your spirits so you can enjoy a joyful #EnchantedRaya in whatever setting that you have chosen.
Material: Nida Material
Colour: Candy Pink
Matching Shawl
Guipure Lace panel in the middle with crystal stone
Close Type
Model is wearing size 58
Model Height : 178 cm
V Neck
DISCLAIMER: Bear in mind that all the images are captured in a photography studio with controlled lights from all angle. All the colours adjusted to the most similar possible. The colours might vary from each computer settings / your mobile setting
SHAWL
Shawl will be given based on the availability of material in the colour that will match the abaya the best.
Material:
Details:
Care Guide: