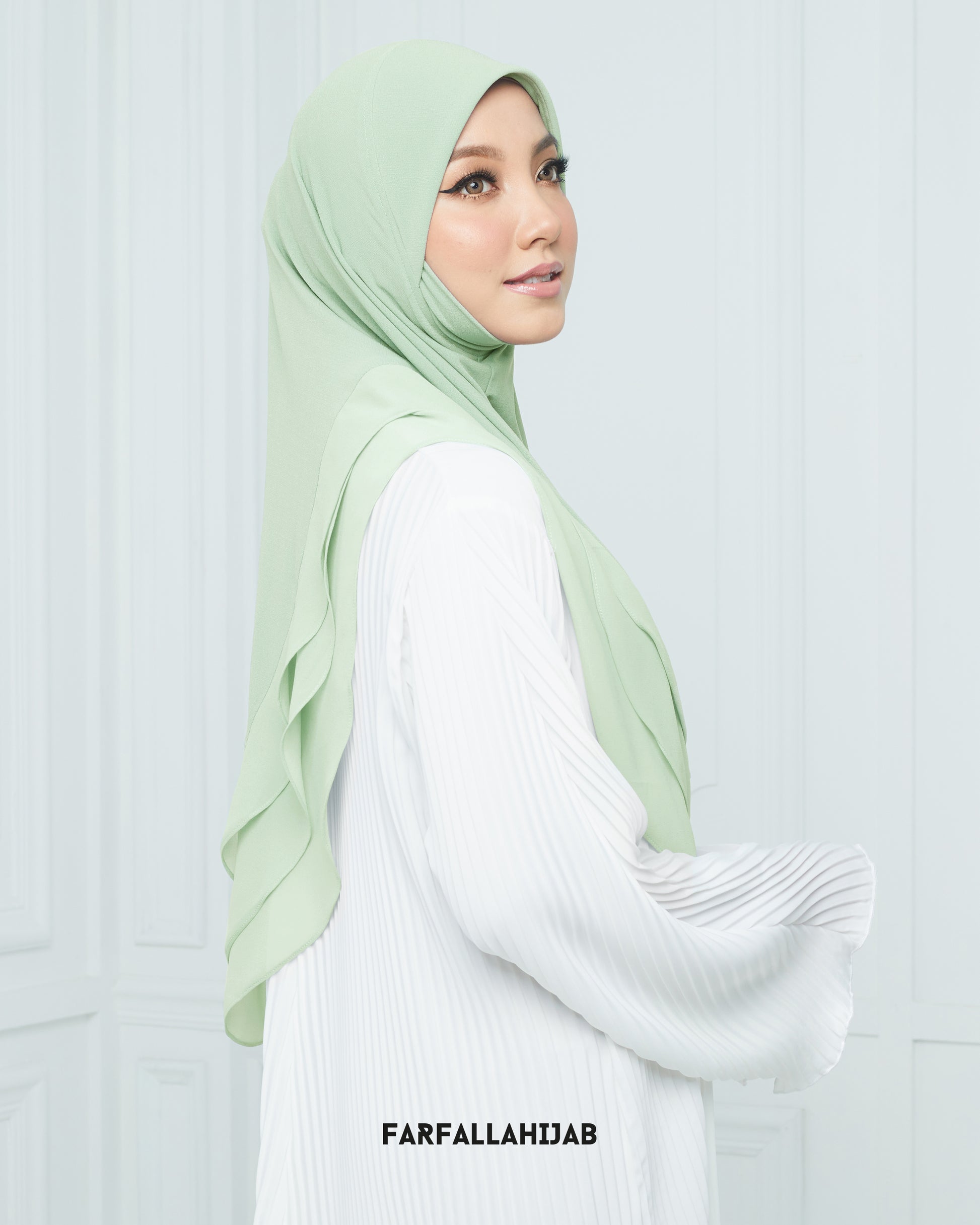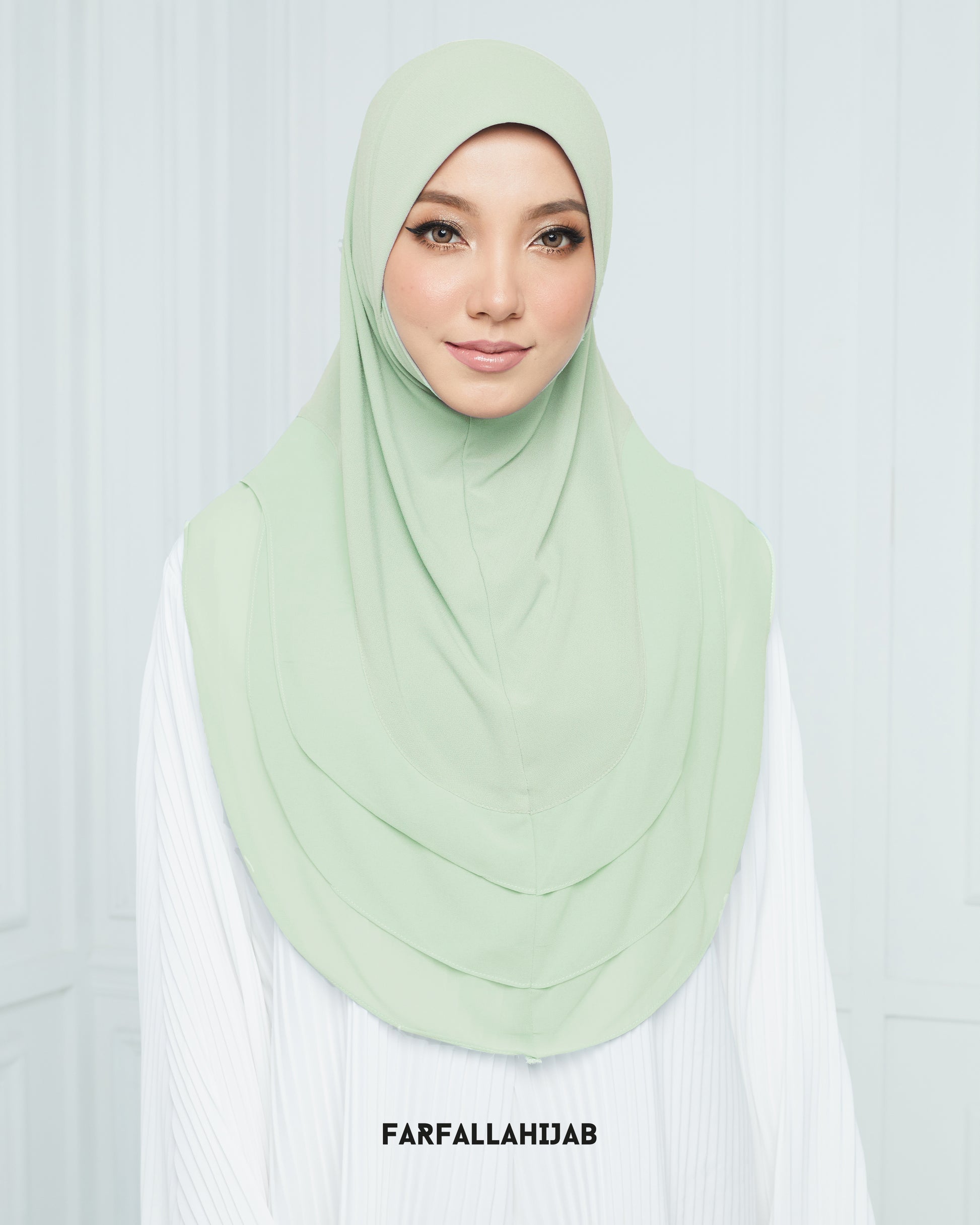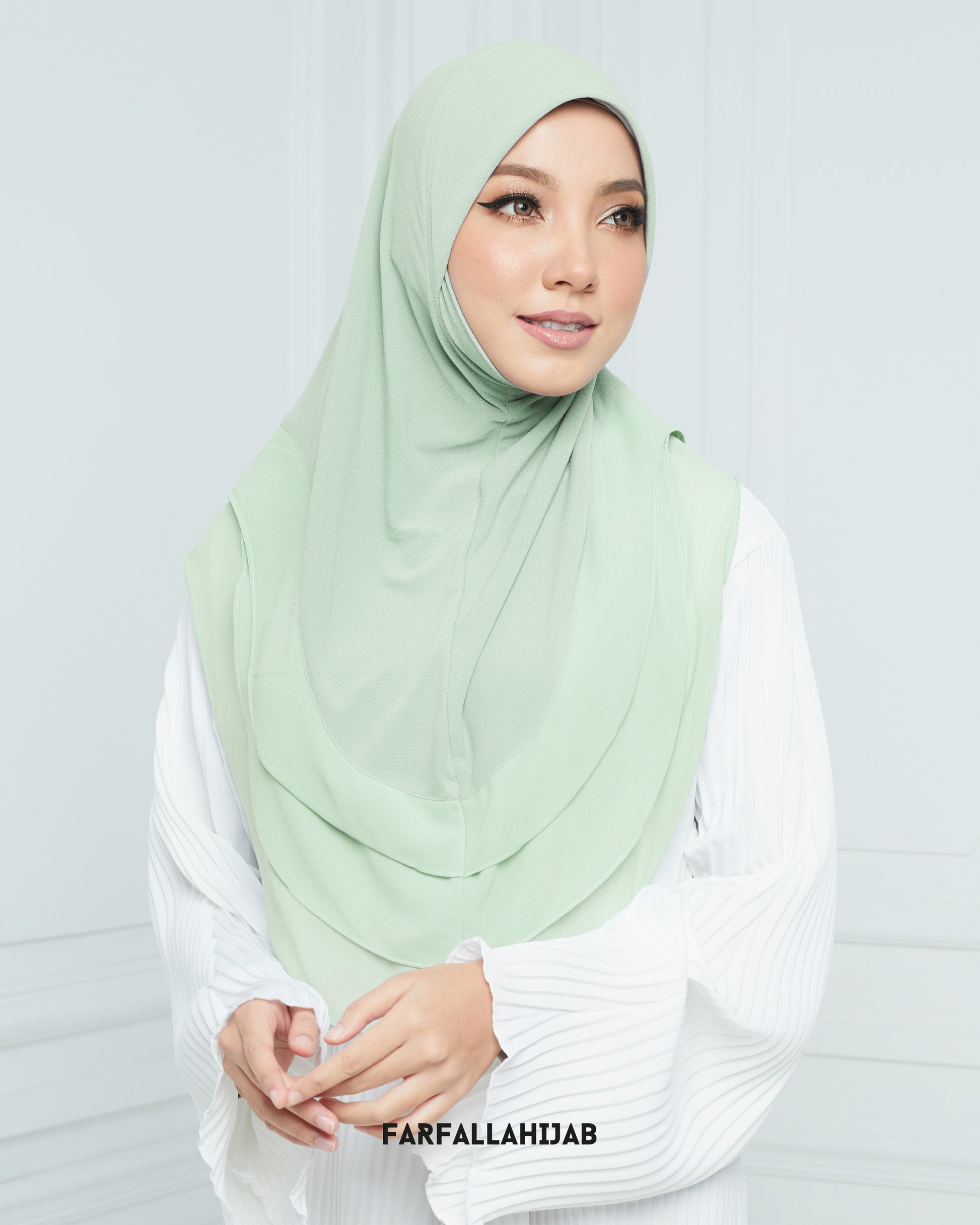 Sophea INSTANT in Glacial Green
Regular price
RM89.00 MYR
Sale price
RM89.00 MYR
Regular price
Tax included.
Sophea INSTANT in Glacial Green
Regular price
RM89.00 MYR
Sale price
RM89.00 MYR
Regular price
Product description
Product Details
Life Made Easy with Beautiful, Functional and Essential SOPHEA

Ease your day with our new instant hijab, SOPHEA. SOPHEA has offerings 12 wonderful shades altogether. On top of that, there are an array of pastel and the bold shades, that you can choose from to match with any of your outfit. 

This hijab is created combining the easily washable breathable moss crepe and wrinkle resistant chiffon for your ultimate comfort. Balancing every details, from the weight, the length, this resilient and durable SOPHEA is tremendously expressive,

Double moss crepe is used as the material for the "super soft awning" that matches the material of the base. What's important about it is, SOPHEA fits nicely on all face shapes, following the curve of your forehead so it stays neat and tidy all day long. 
Whether you're a supermom or a workaholic lady, SOPHEA will be your new go-to best friend. This effortless instant hijab collection is a slip-on, therefore, no pins or brooches needed. Not only that, this new and improved collection has adjustable chin cover as an added feature.

The designs are extremely convenient, simple, functional, refined and absolutely fuss-free, perfect as your best friend.


Measurement Details: 
Front Length: 22 Inch (56cm)
Back Length: 33 inch (84cm)
FREE SIZE: face size 10.5 inch (27cm)
DISCLAIMER: Bear in mind that all the images are captured in a photography studio with controlled lights from all angle. All the colours adjusted to the most similar possible. The colours might vary from each computer settings / your mobile setting.
Material:
Double Moss Crepe with Wrinkle Resistant Chiffon
Details:
- Slip On Instant
- Measurement Details:
- Front Length: 22 Inch (56cm)
- Back Length: 33 inch (84cm)
- FREE SIZE: face size 10.5 inch (27cm)
Care Guide:
Hand wash