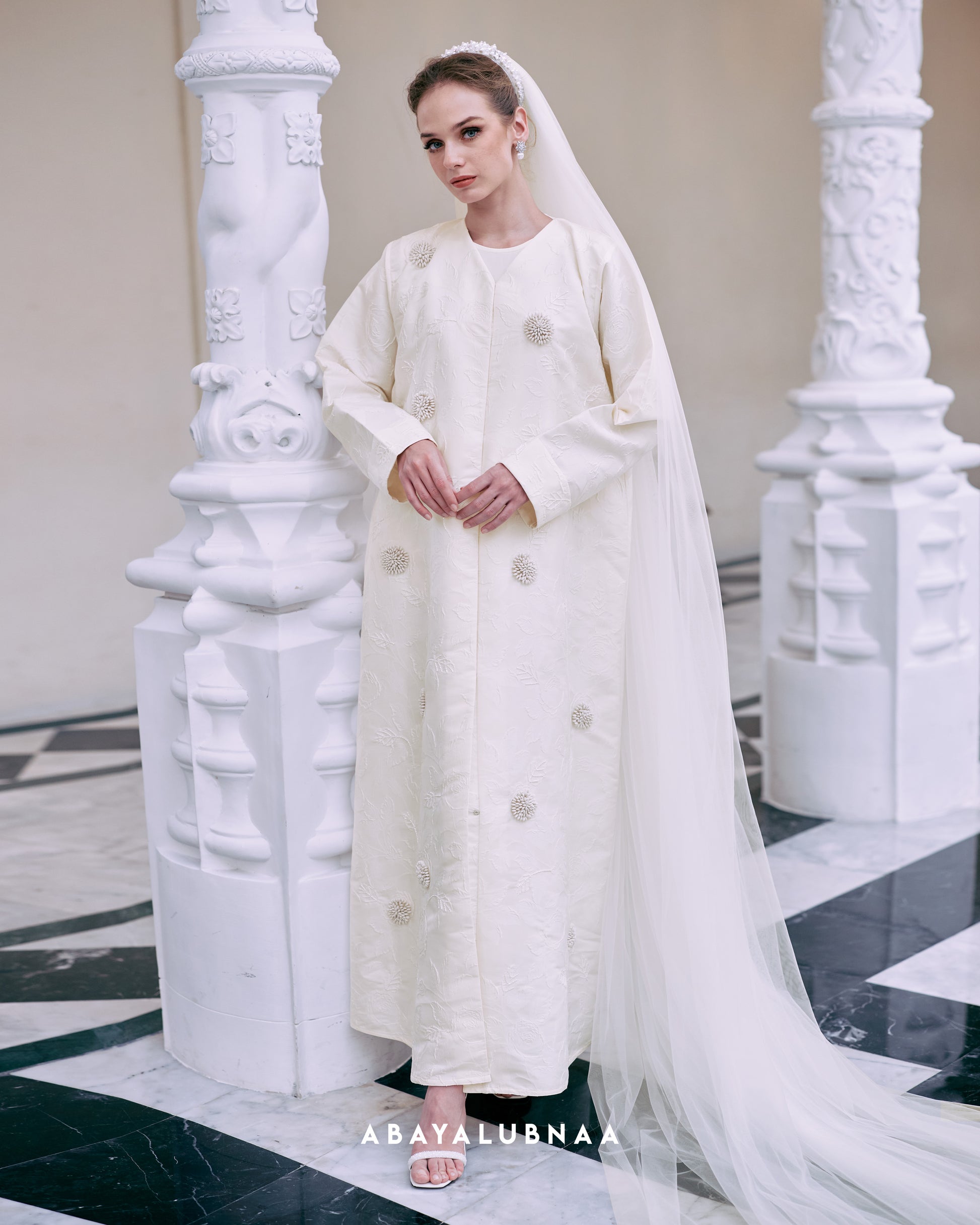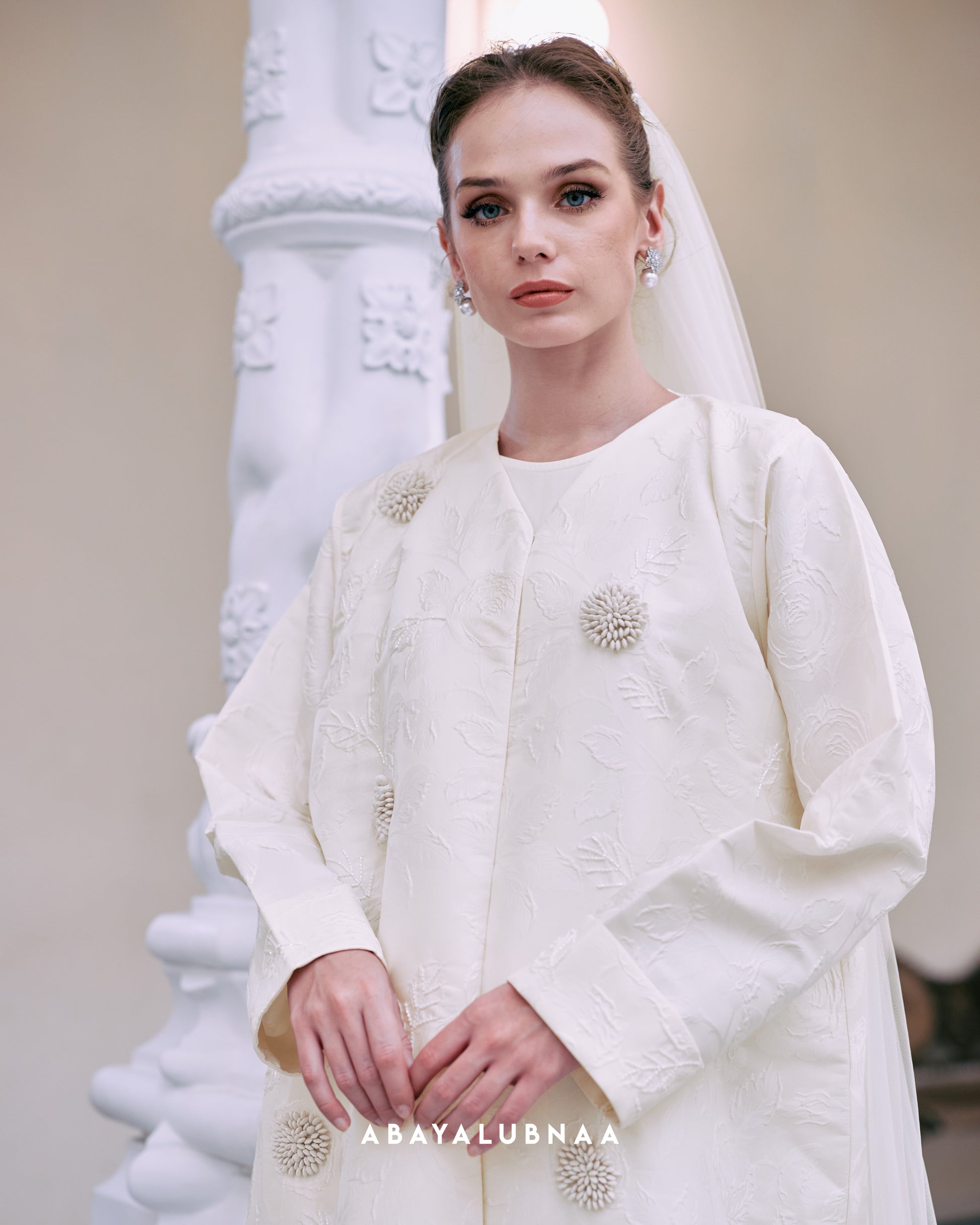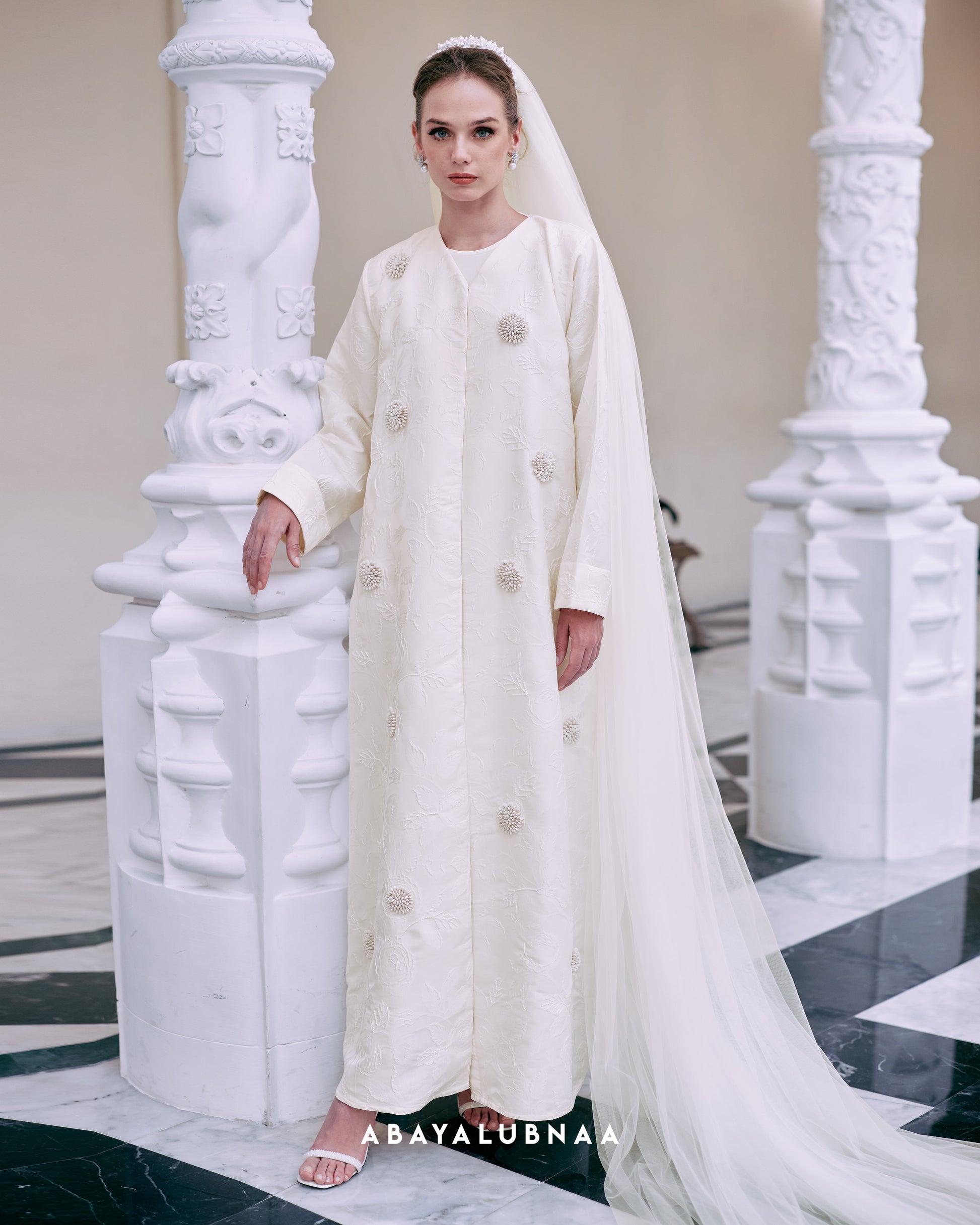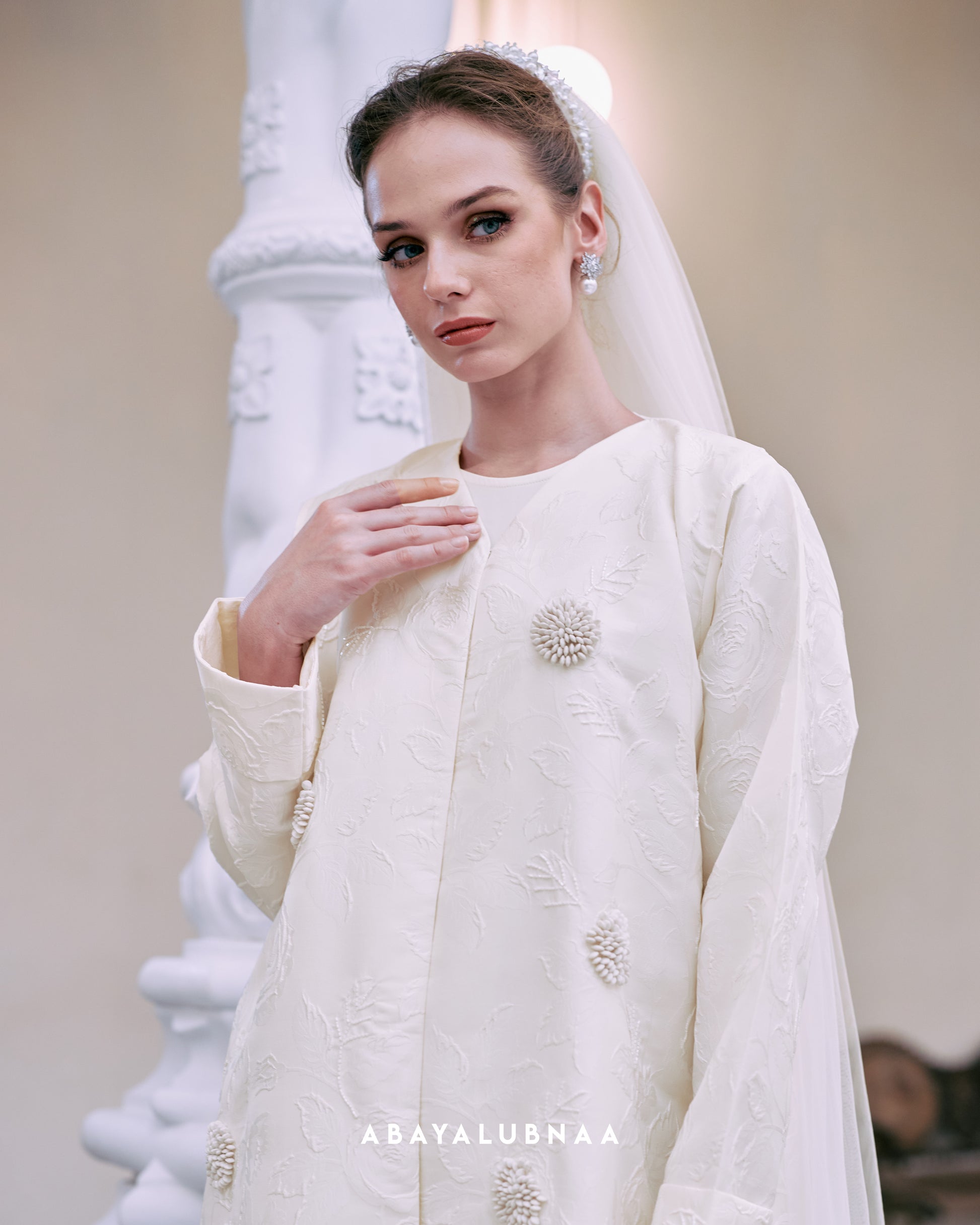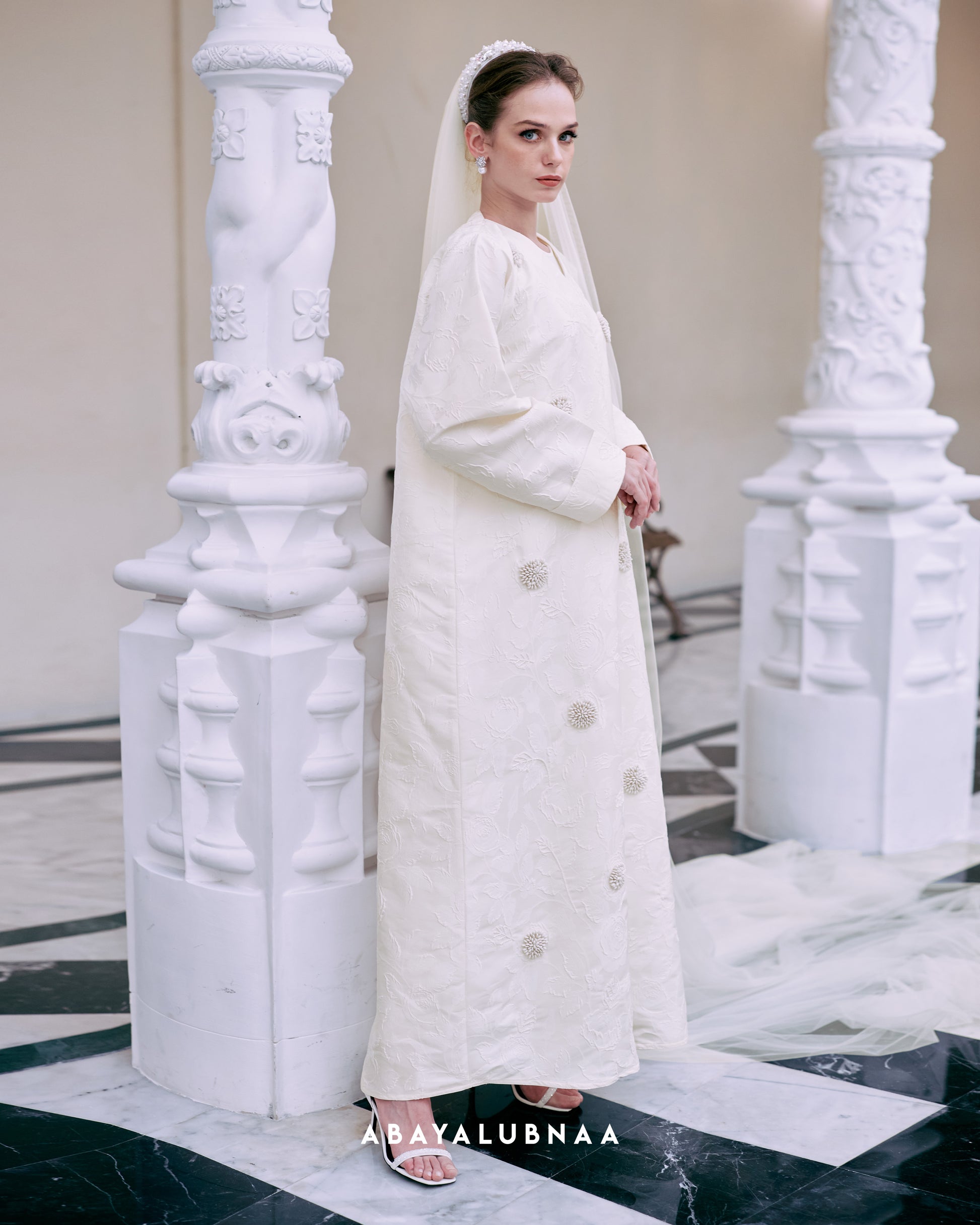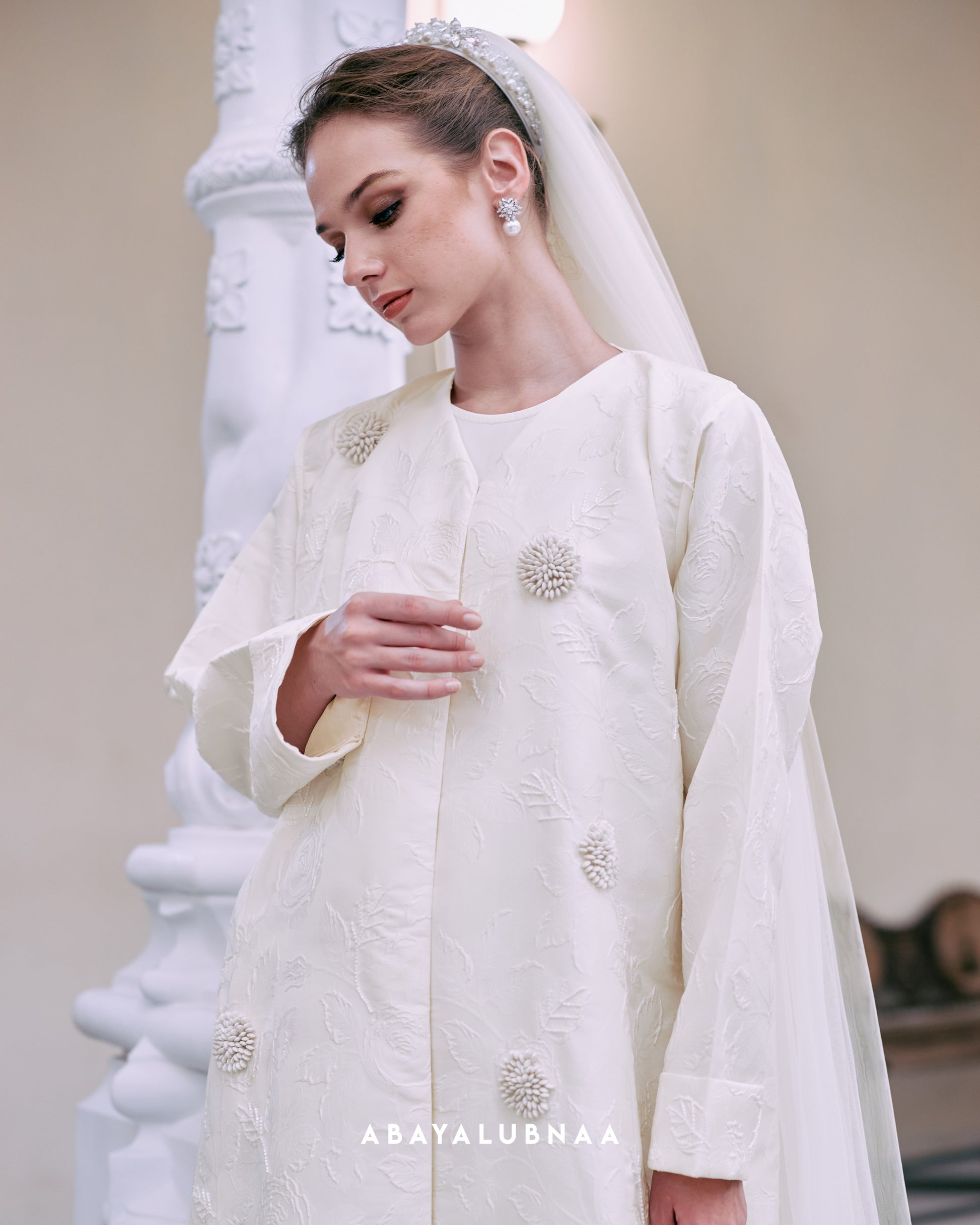 Regular price
RM680.00 MYR
Sale price
RM680.00 MYR
Regular price
Tax included.
Product description
Product Details
In search of a dreamy bridal abaya? Tiara exudes the perfect blend of heritage motifs with contemporary tailoring in an eye-catching design that is abound with sophistication.
Beaded blooms are placed prominently over a beautifully floral-textured fabric, creating a tactual element that instantly enhances the allure of the abaya. Tiara has a tasteful flowing hem, fanning over your ankles, sweeping the floor like a stunning ball gown fit for a queen, an elegant silhouette for a charismatic bride wishing for a memorable wedding.
Tiara's white embellishments  echoes traditional songket with their metallic strands, it's a retro-inspired bridal wear with a modern aesthetic in a classic cut, combining elements that are familiar and traditional while also keeping it trendy and current.
DISCLAIMER : Bear in mind that all the photos are captured in a photography studio with controlled lighting from all angles. The colours are made to be as close to the original colour as possible. Colours might vary from each smartphone OR computer settings.
SHAWL
Shawl will be given based on the availability of material in the colour that will match the abaya the best.
Material:
Floral Jacquard
Details:
- Beaded blooms are placed prominently over a beautifully floral-textured fabric
- Tiara's white embellishments echoes traditional songket with their metallic strands,
- Open Type
- Straight Cut
- Model is wearing size 58
- Model Height : 175 cm
Care Guide:
Dry clean