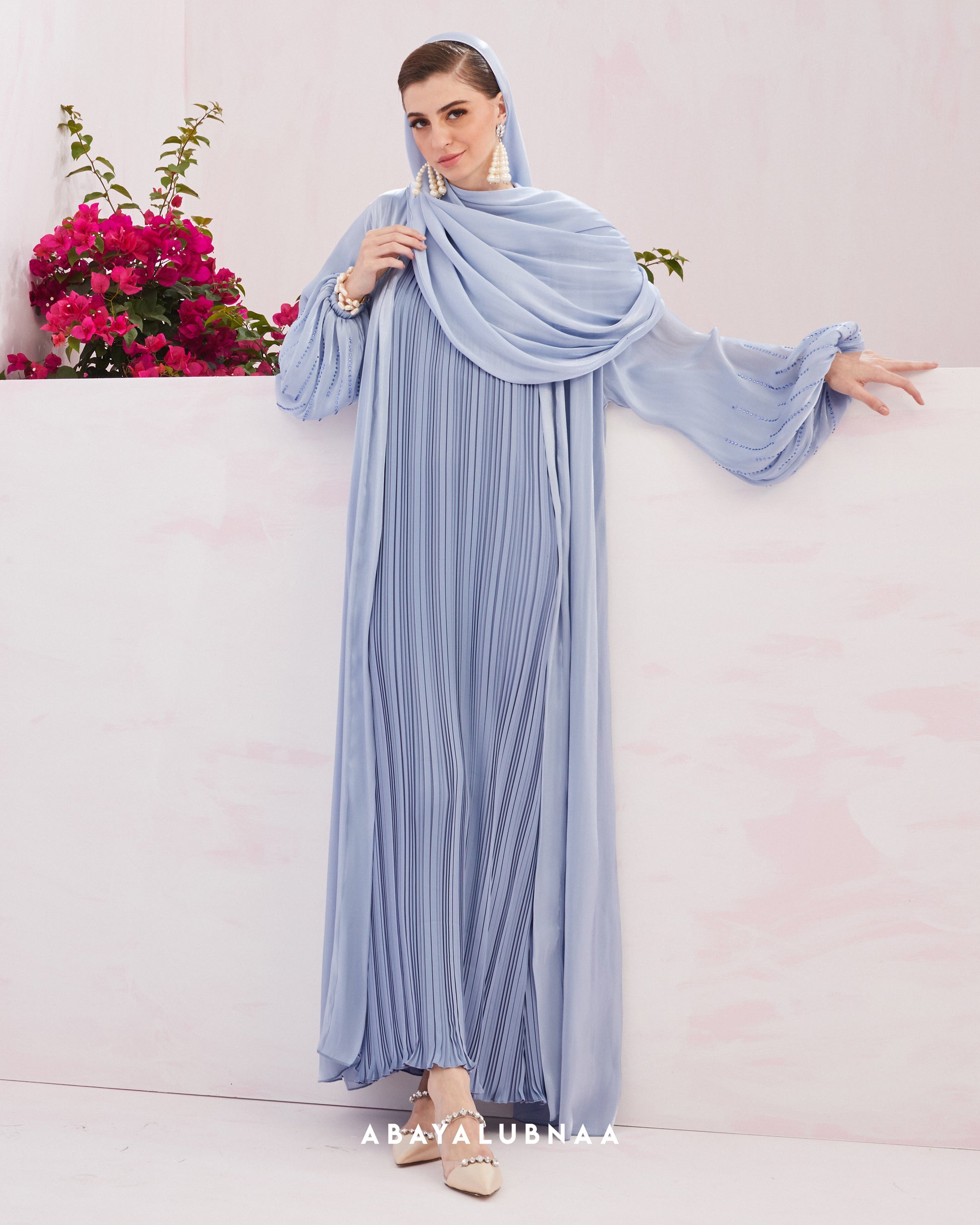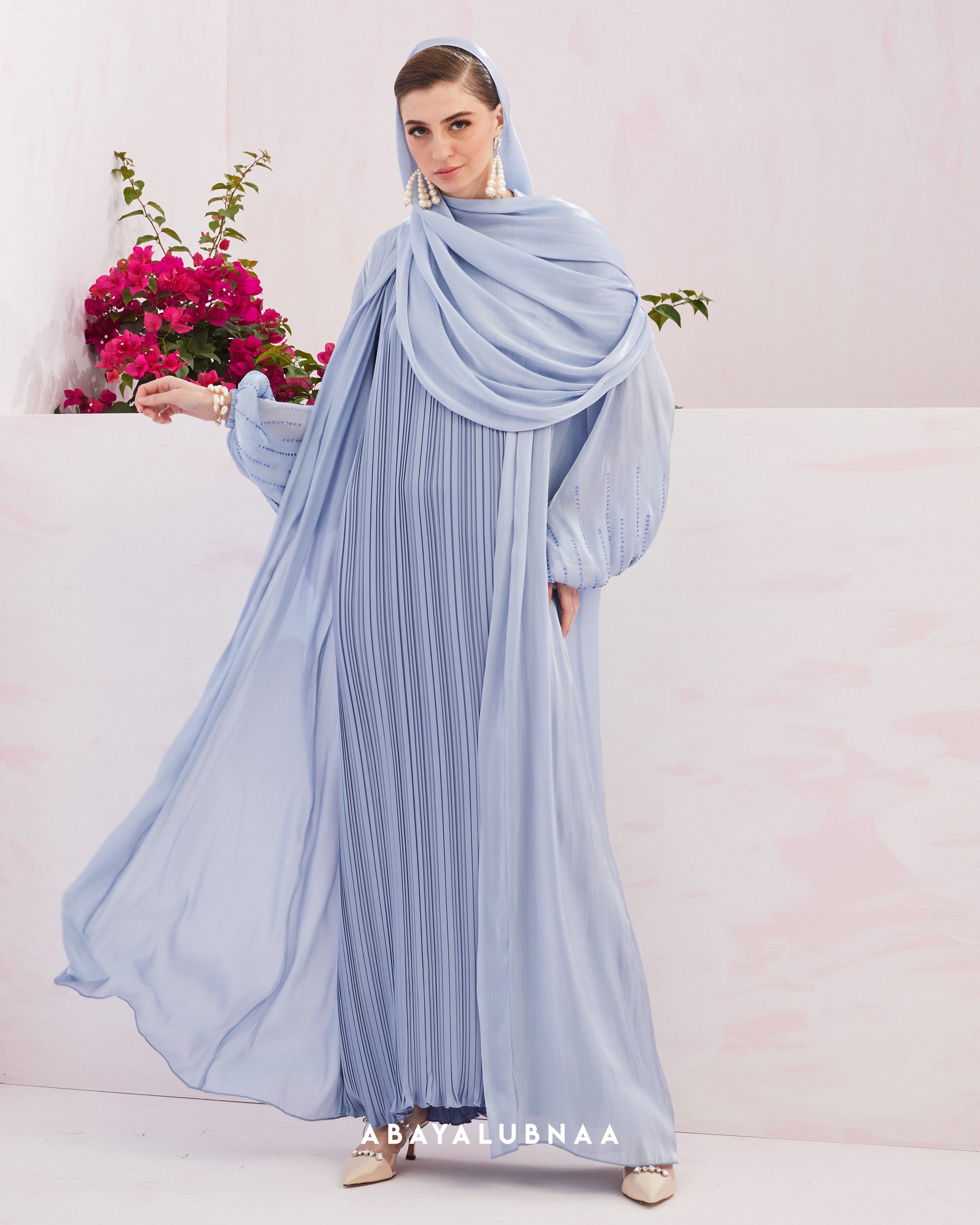 Valentina Abaya in Powder Blue
Regular price
RM350.00 MYR
Sale price
RM350.00 MYR
Regular price
RM480.00 MYR
Tax included.
Product description
Product Details
Fresh and cheerful, Valentina has a carefree style that would suit the young and the young at heart. A union of two fabrics, Valentina is detailed with pleated tactile lines that add extra depth and character so you will be picture perfect for #lubnaalebaran2023.

Loose and airy, the outer layer is made from Silk Organza that floats beautifully as you walk and move, while Nidha Material forms the main structure, creating a wonderful drape and full coverage. Bishop sleeves, voluminous and puffy are artfully balanced with vertical lines running down the garment, that lengthen and give a slimming effect to your figure.

The sleeves have an elastic band around them, easy for rolling up when needed. Crystal stones on the sleeves will also give you tons of sparkle and shine. Practical and stylish, Valentina will set you off right for your princess era. Enjoy a regal and fashionable #lubnaalebaran2023, vibe it up in Abayalubnaa's fun new design!
DISCLAIMER : Bear in mind that all the photos are captured in a photography studio with controlled lighting from all angles. The colours are made to be as close to the original colour as possible. Colours might vary from each smartphone OR computer settings.
SHAWL
Shawl will be given based on the availability of material in the colour that will match the abaya the best.
Material:
Nidha Material (inner) with silk organza (outerwear)
Details:
- Two piece abaya
- A Cut
- V Neck
- Bishop sleeves, voluminous and puffy with colored clear crystal stone
- Pleated tactile line for the inner inside
Care Guide:
Hand Wash