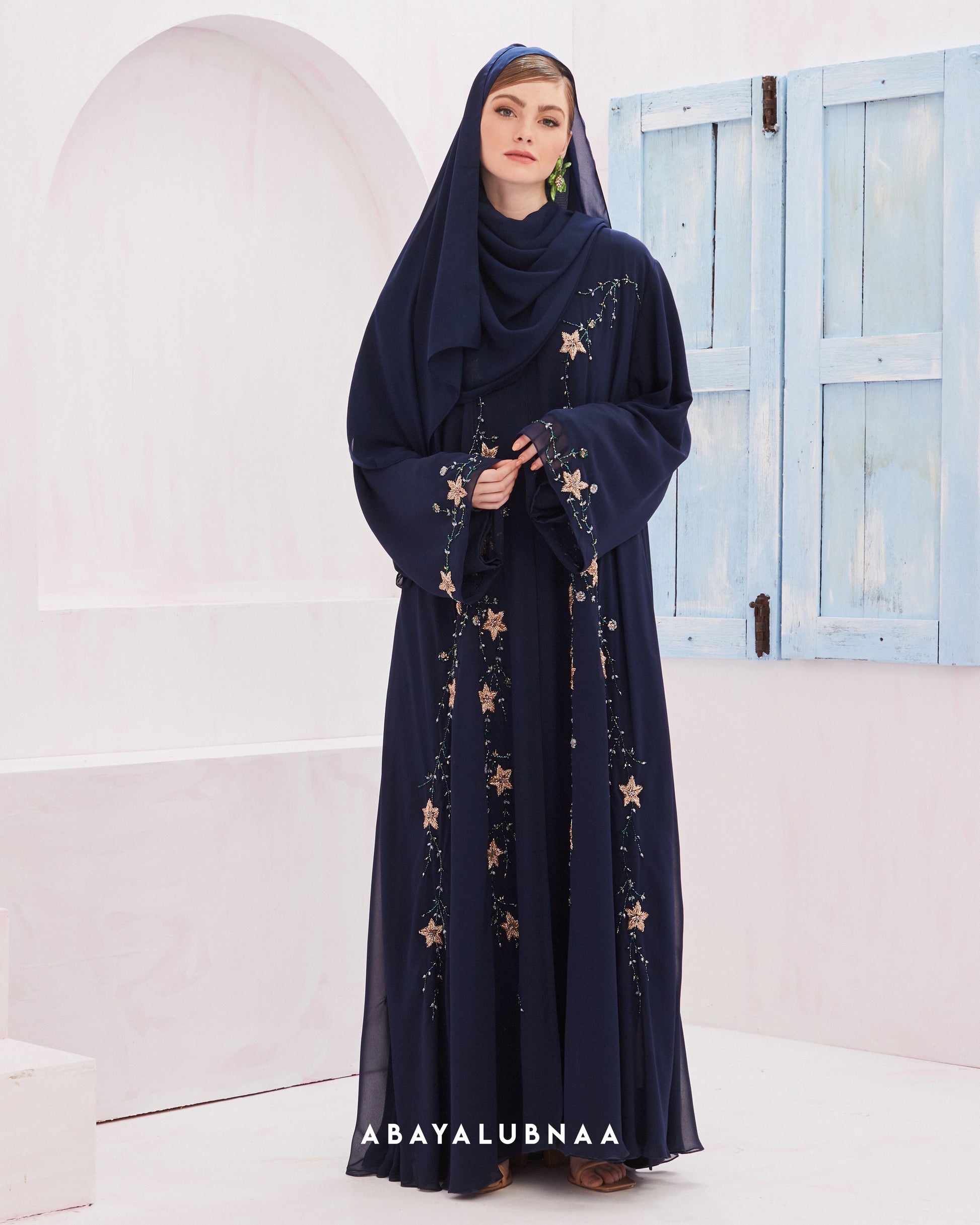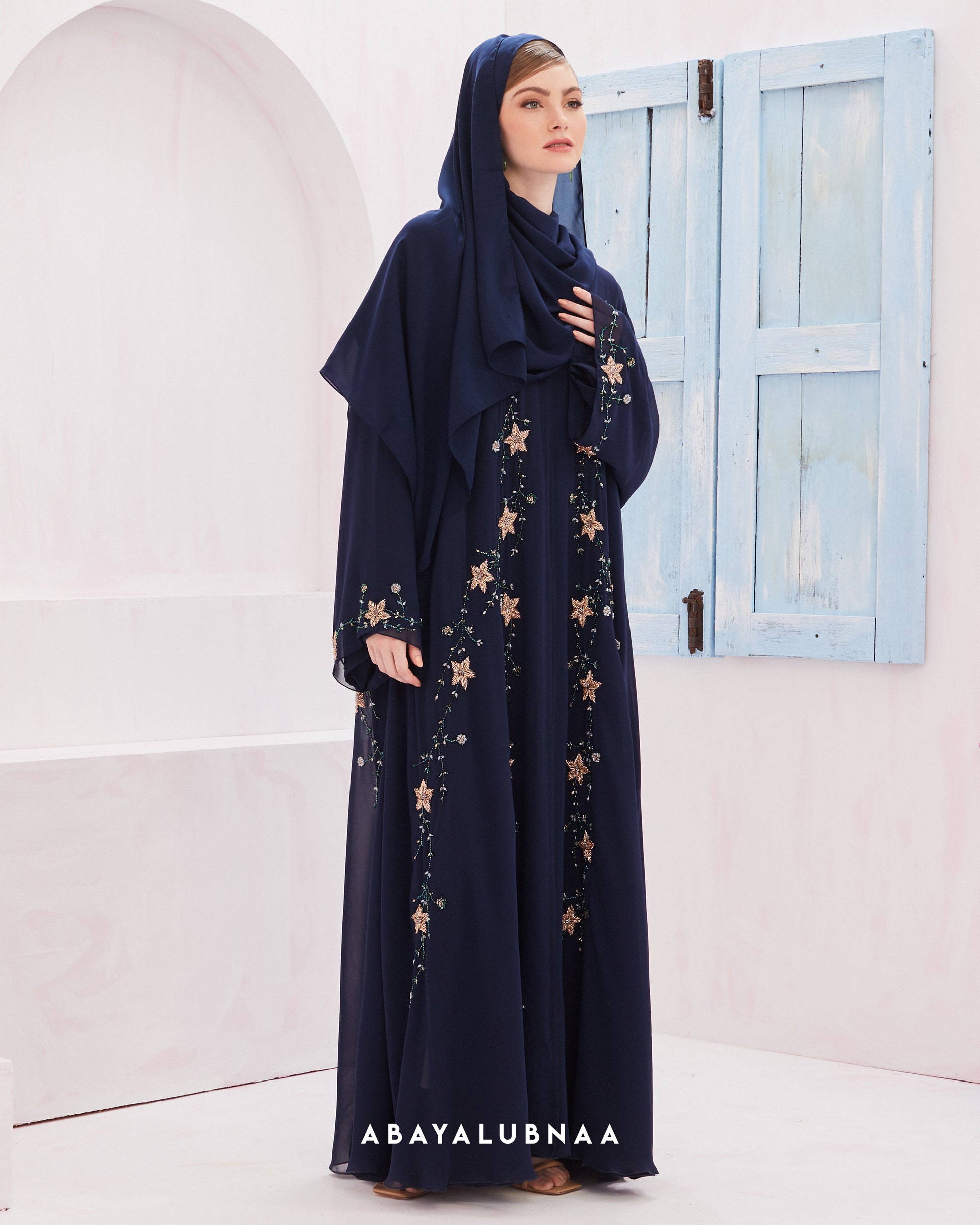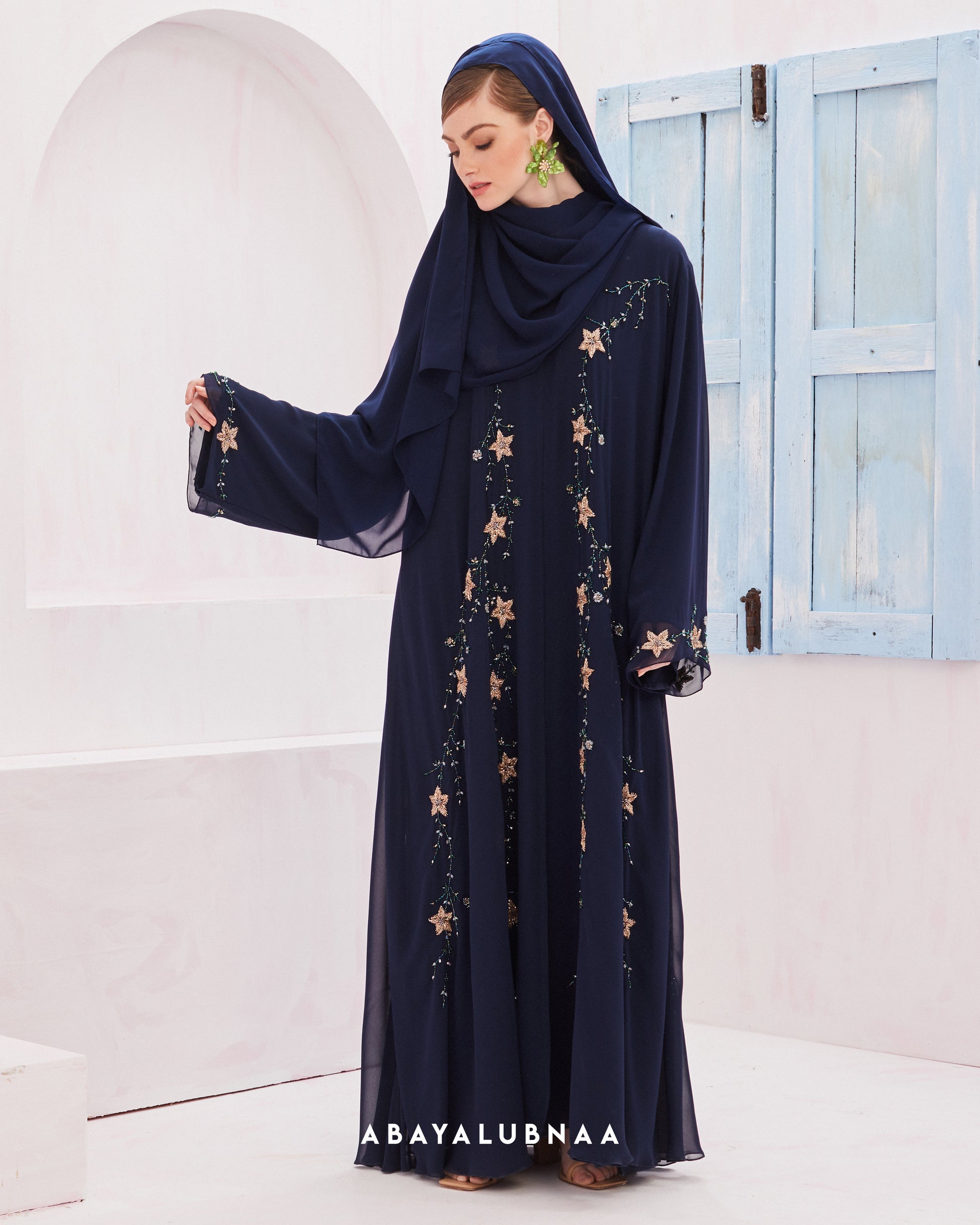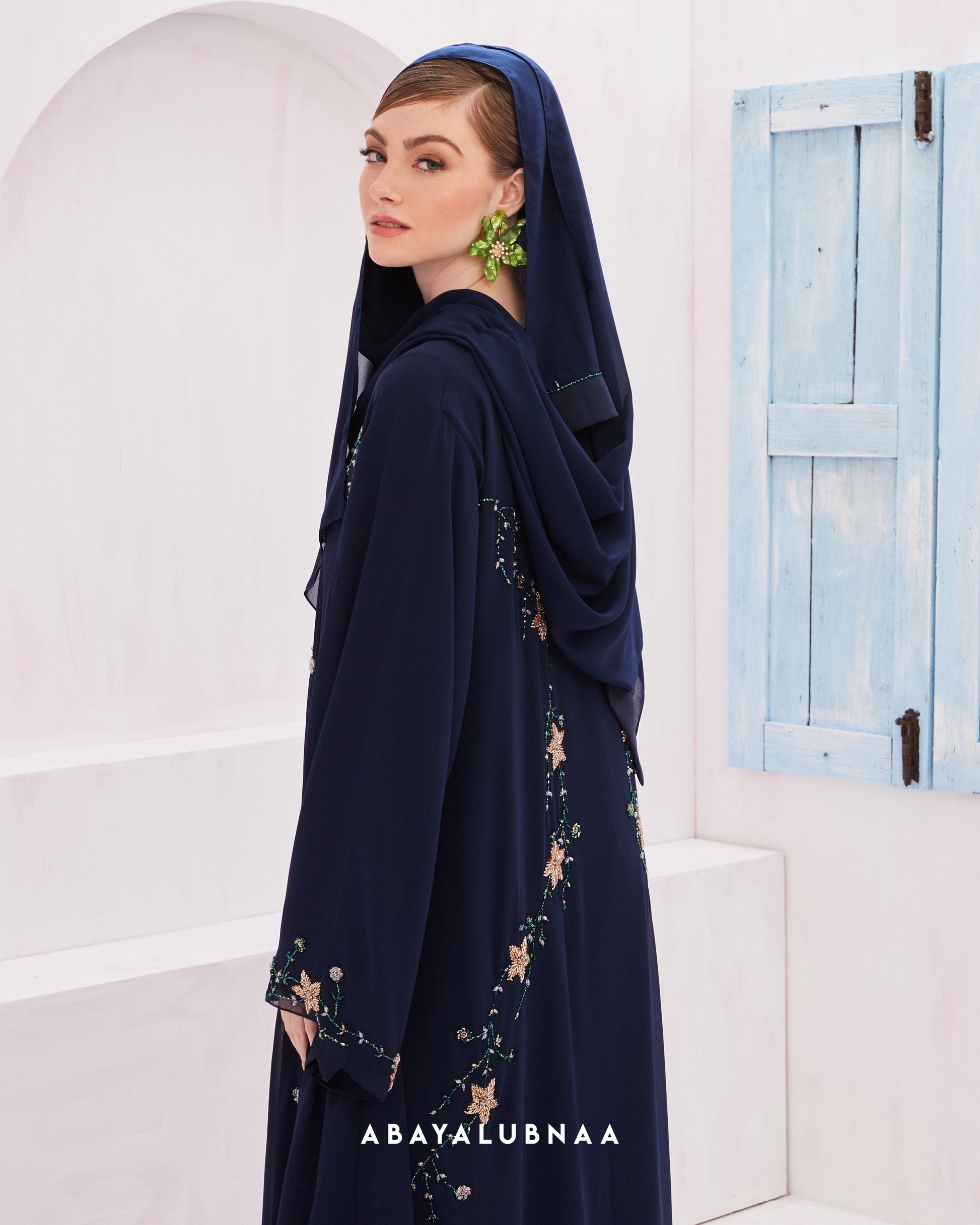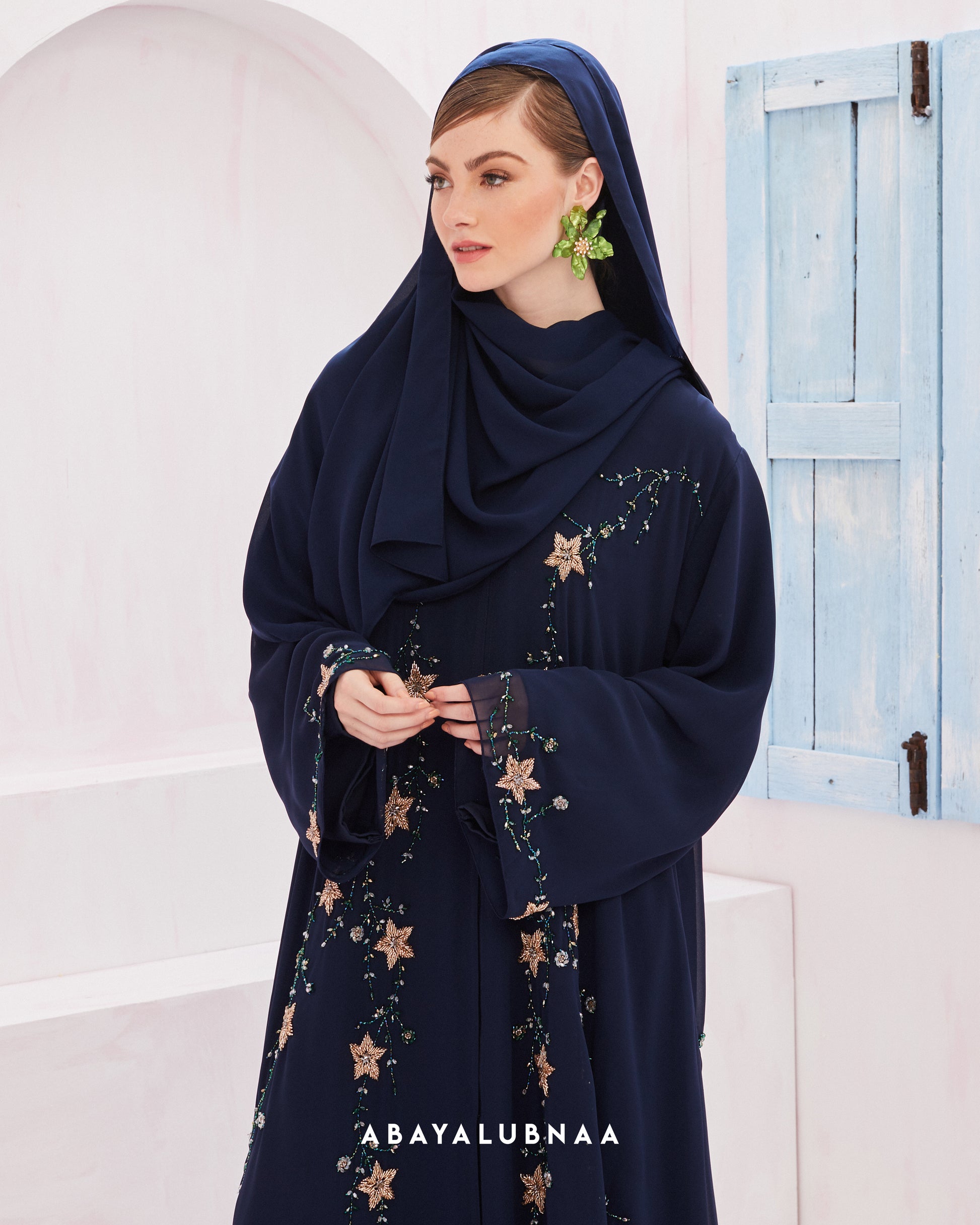 Regular price
RM750.00 MYR
Sale price
RM750.00 MYR
Regular price
Tax included.
Product description
Product Details
#lubnalebaran2023 is a monument of opulence and grandeur, ornate embellishments and exquisite fabrics are conscientiously curated in a gamut of designs that are ideal for celebratory occasions.
Celine from our #lubnalebaran2023 illustrates a revolutionary design, a first for our brand where we use Silk Crepe Chiffon to create the abaya, lining it with Nidha Material to form a contemporary silhouette that drapes over the body and holds its shape in a floor-skimming form.
Verdant flowers in a contrasting shade are embroidered on the front of the abaya and the sleeves, cascading in an orderly fashion to evoke a harmonious balance that draws inspiration from nature. 
Celine has a majestic appeal, reminiscent of a heavenly galaxy abundant with stars, constructing a lasting impression perfect for #lubnalebaran2023. The ethereal effects are even more prominent with the presence of twinkly stones and sparkly crystals threaded into the golden tresses, crafting an enticing look that brings forth the desire for merriment and conviviality.
After focusing on acts of devotion during Ramadan, start the month of Syawal by recognising your efforts, you deserve to look your best and with Celine, you will cut a magnolious figure in a splendiferous design exclusively from #lubnalebaran2023.
DISCLAIMER : Bear in mind that all the photos are captured in a photography studio with controlled lighting from all angles. The colours are made to be as close to the original colour as possible. Colours might vary from each smartphone OR computer settings.
SHAWL
Shawl will be given based on the availability of material in the colour that will match the abaya the best.
Material:
Silk Crepe Chiffon with Nidha Material Lining
Details:
- Open Type
- V Neck
- Verdant flowers in a contrasting shade are embroidered on the front of the abaya and the sleeves
- Presence of twinkly stones and sparkly crystals threaded into the golden tresses
- Model is wearing size 58
- Model height : 175 cm
Care Guide:
Dry Clean