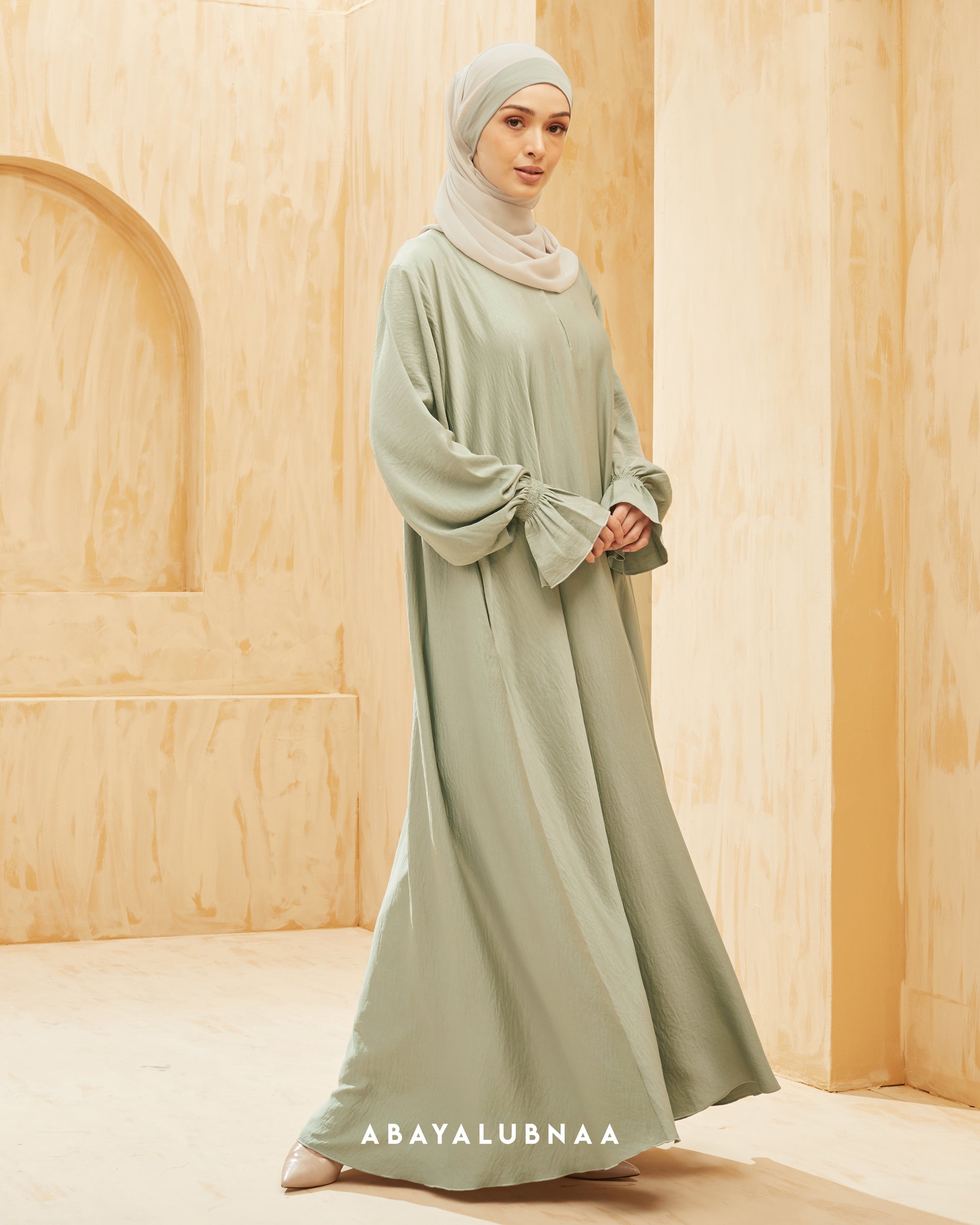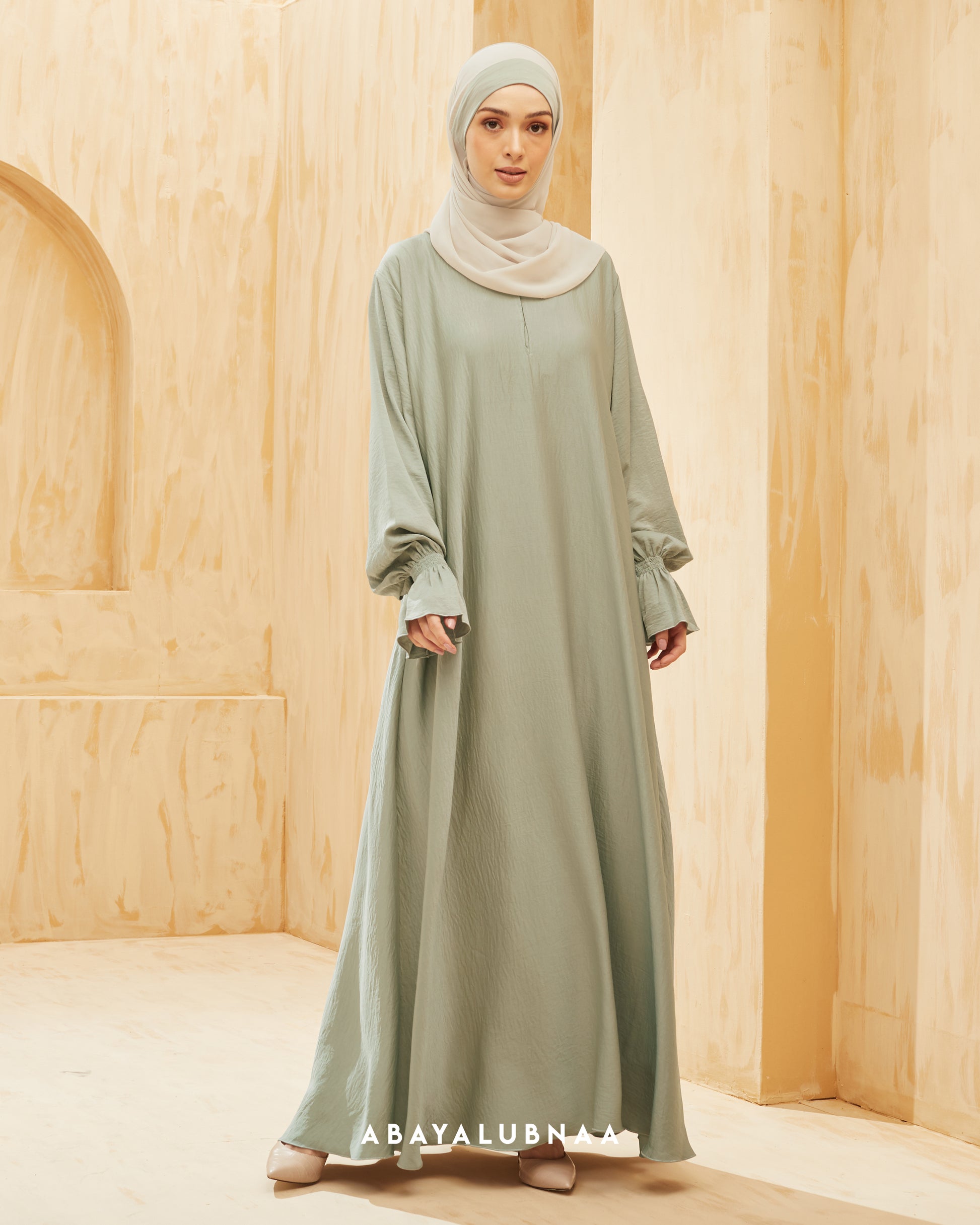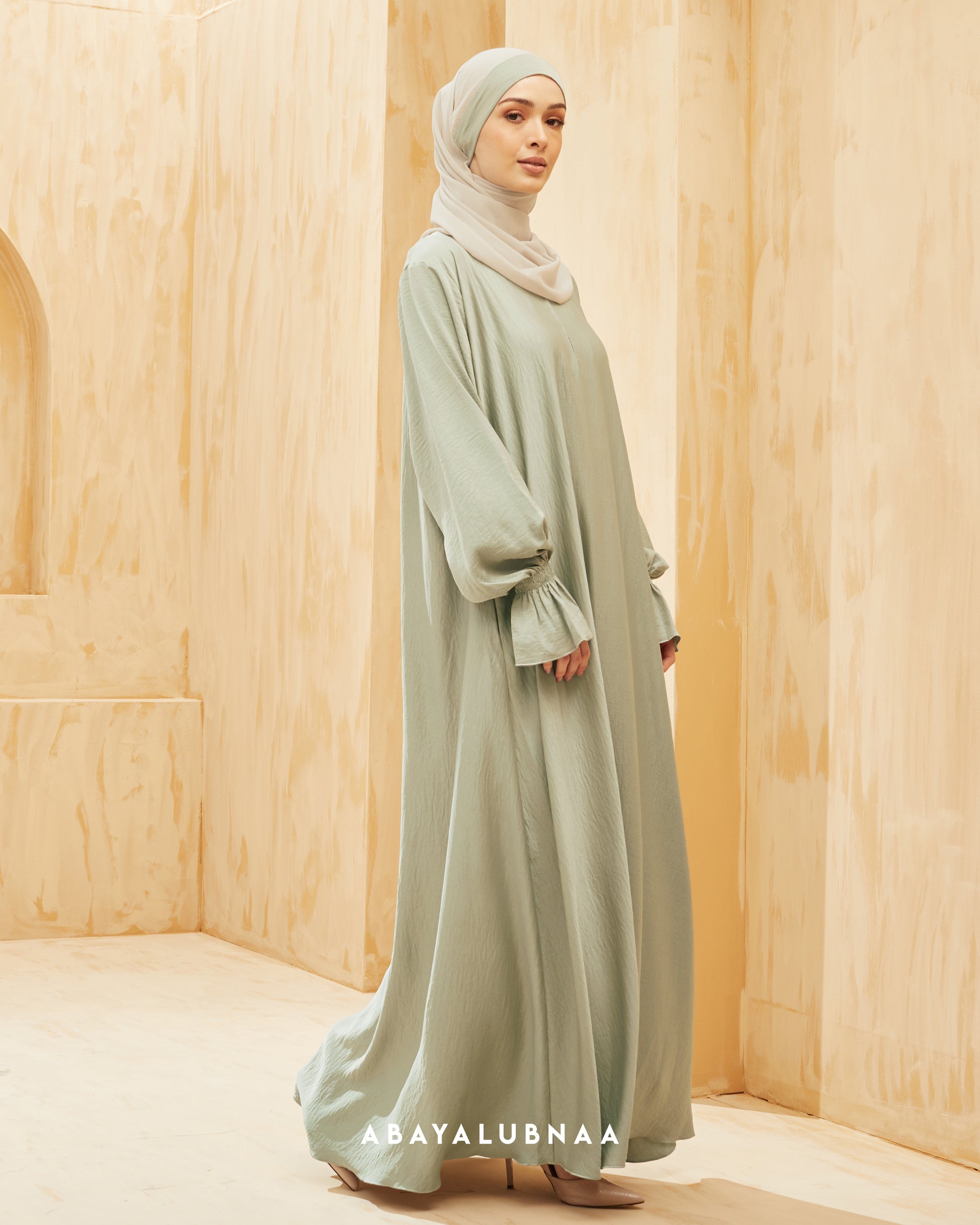 Regular price
RM309.00 MYR
Sale price
RM309.00 MYR
Regular price
Tax included.
Product description
Product Details
Umrah season is upon us, upscale your style and perform your pilgrimage in plush comfort with our Safa Luxe. Crafted with the finest precision, Safa Luxe exudes quality and elegance. The exquisite cut and ruffled sleeves are formed from a cooling material that transfers sweat from the skin to the outside of the abaya, where increased airflow can help to evaporate it faster, regulating your temperature even in blistering summer heat.
Simplicity is the embodiment of sophistication, match our Safa Luxe with our updated Zehra Khimar for a monochromatic outfit that celebrates comfort in the most fashionable way. The cinderella fabric allows ease in movement while the side pockets provide convenience, keeping your valuables safe while you concentrate on your rituals as you deepen your devotion to your Creator.
The A-Line cut is timeless, flaring at the hem to  lengthen your body and elongate your legs while cinching your waist to produce an overall slimming effect that flatters and compliments your figure.
DISCLAIMER : Bear in mind that all the photos are captured in a photography studio with controlled lighting from all angles. The colours are made to be as close to the original colour as possible. Colours might vary from each smartphone OR computer settings.
SHAWL
Shawl will be given based on the availability of material in the colour that will match the abaya the best.
Material:
Cinderella
Details:
- A Cut cutting
- Side pockets
-
Care Guide:
- Machine wash in cold water
- Hand wash