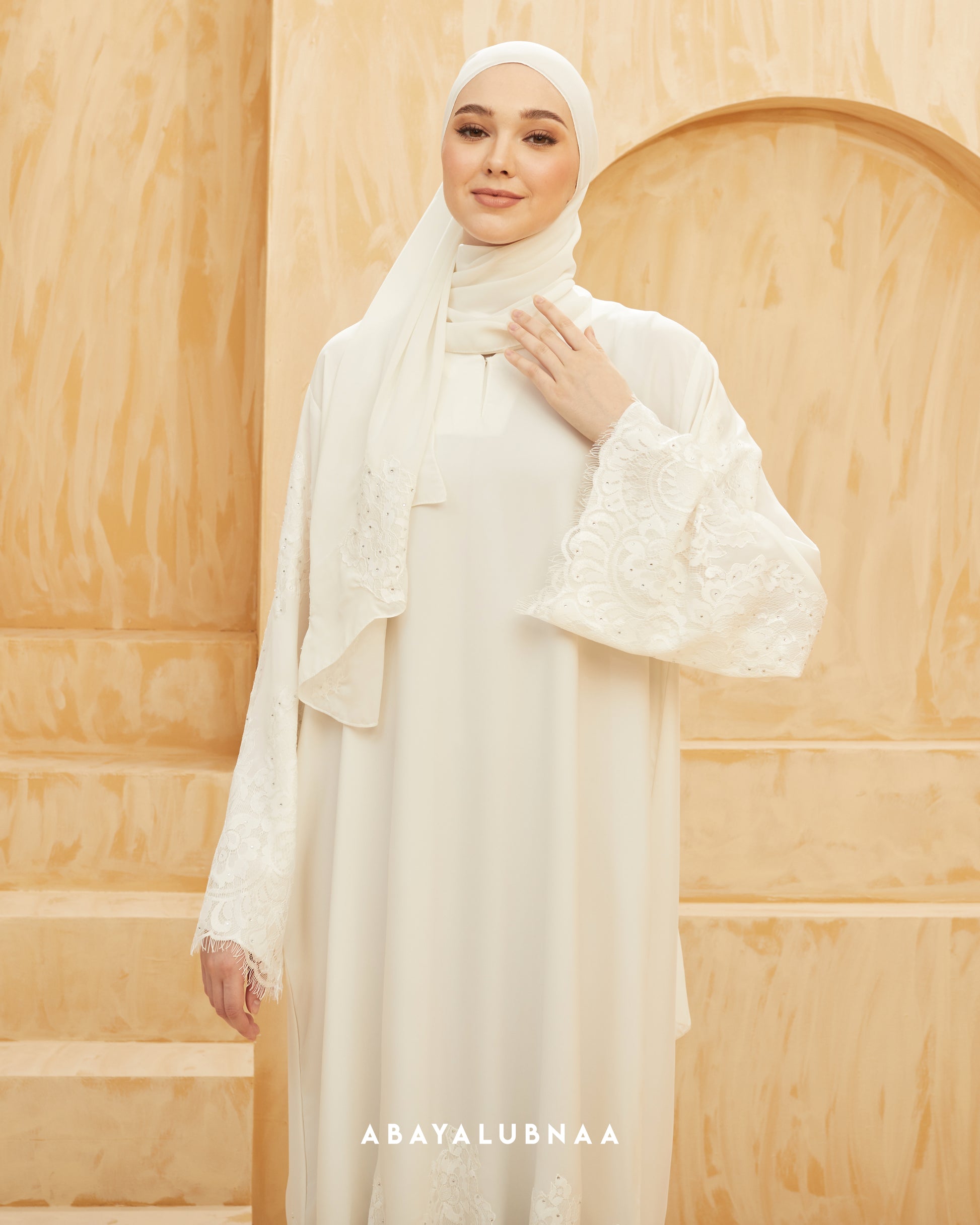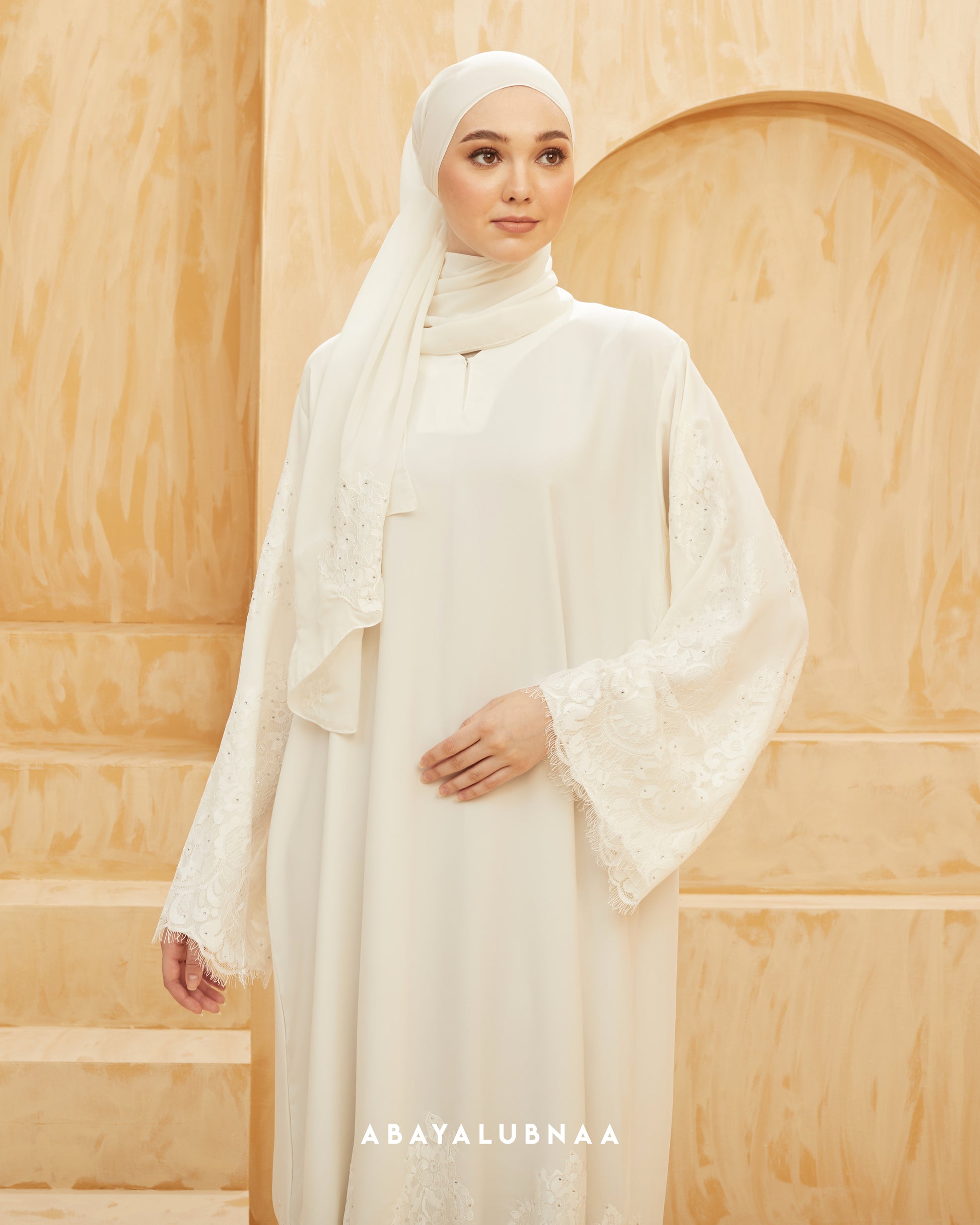 Regular price
RM400.00 MYR
Sale price
RM400.00 MYR
Regular price
RM450.00 MYR
Tax included.
Product description
Product Details
Elara's chic monochromatic style elicits sophistication even in this relentless heat wave. Elara Abaya is the perfect abaya for any occasion, keeping you cool even when temperatures are rising. Inspire an updated wardrobe with our most exquisite design, you will be completely enamoured with Elara, a ravishing offering with a billowing shape that flares at all the right angles. The lavishness of Elara would even satisfy the fussiest sybarite.
Made from a lightweight fabric, it is ideal for the sunniest of days. The neutral colour palette makes it easy to style, and the pretty floral soft lace embroidery and crystal stone embellishments add a touch of luxury. A scalloped edge elevates the lace detailing by adding an element of femininity that is absolutely inimitable. Elara has a perennial appeal that allows it to look stylish all year round, flattering even throughout seasonal changes.
If you are looking for an abaya that will make you feel like a queen, then make Elara Abaya yours. Get Elara Abaya today and experience the difference!
DISCLAIMER : Bear in mind that all the photos are captured in a photography studio with controlled lighting from all angles. The colours are made to be as close to the original colour as possible. Colours might vary from each smartphone OR computer settings.
SHAWL
Shawl will be given based on the availability of material in the colour that will match the abaya the best.
Material:
Premium Nidha
Details:
- V Neck
- Close Type
- Straight Cut
- Color crystal stone adorned with the laces
- Model is wearing size 58
- Model height : 175 cm
Care Guide:
Hand Wash