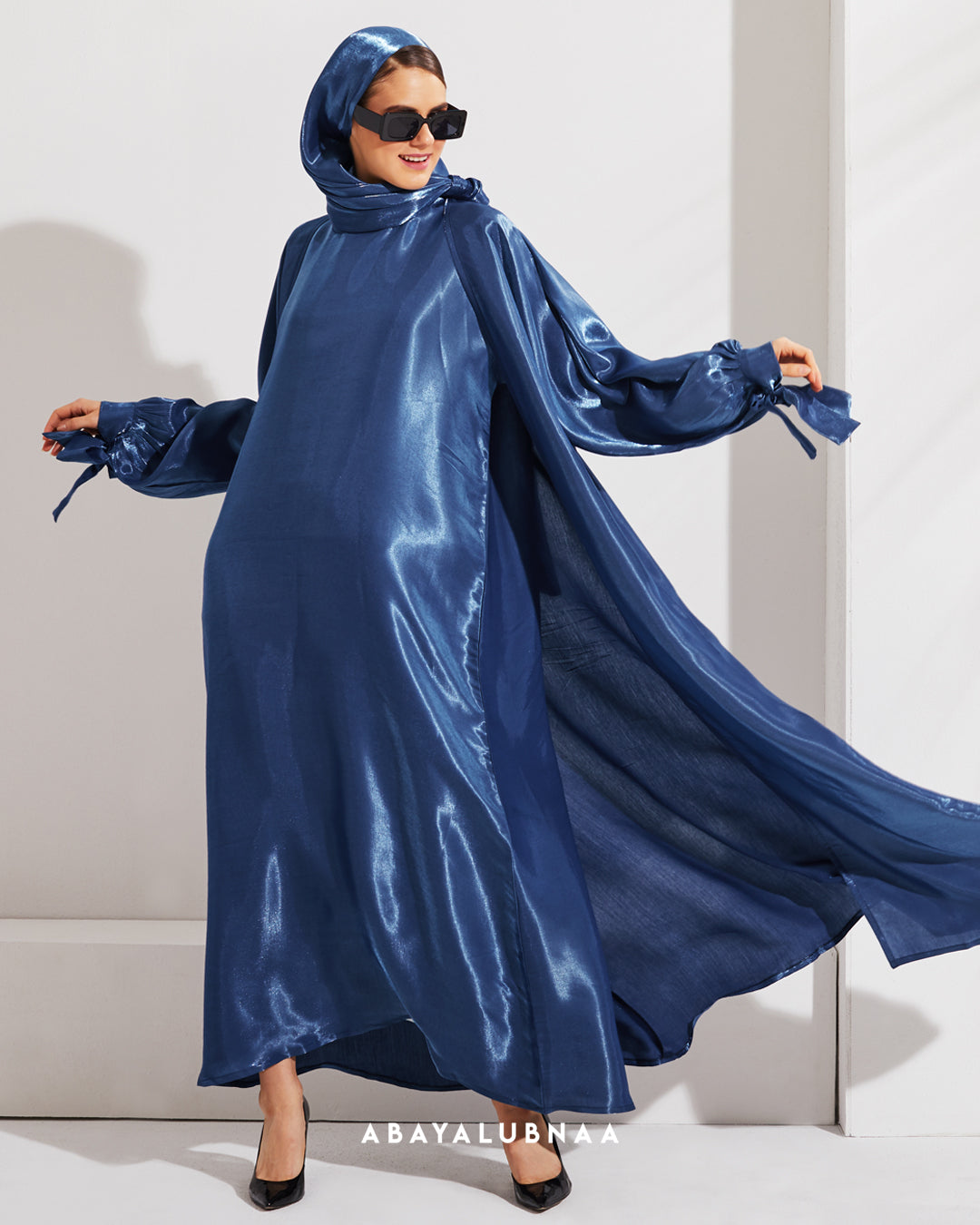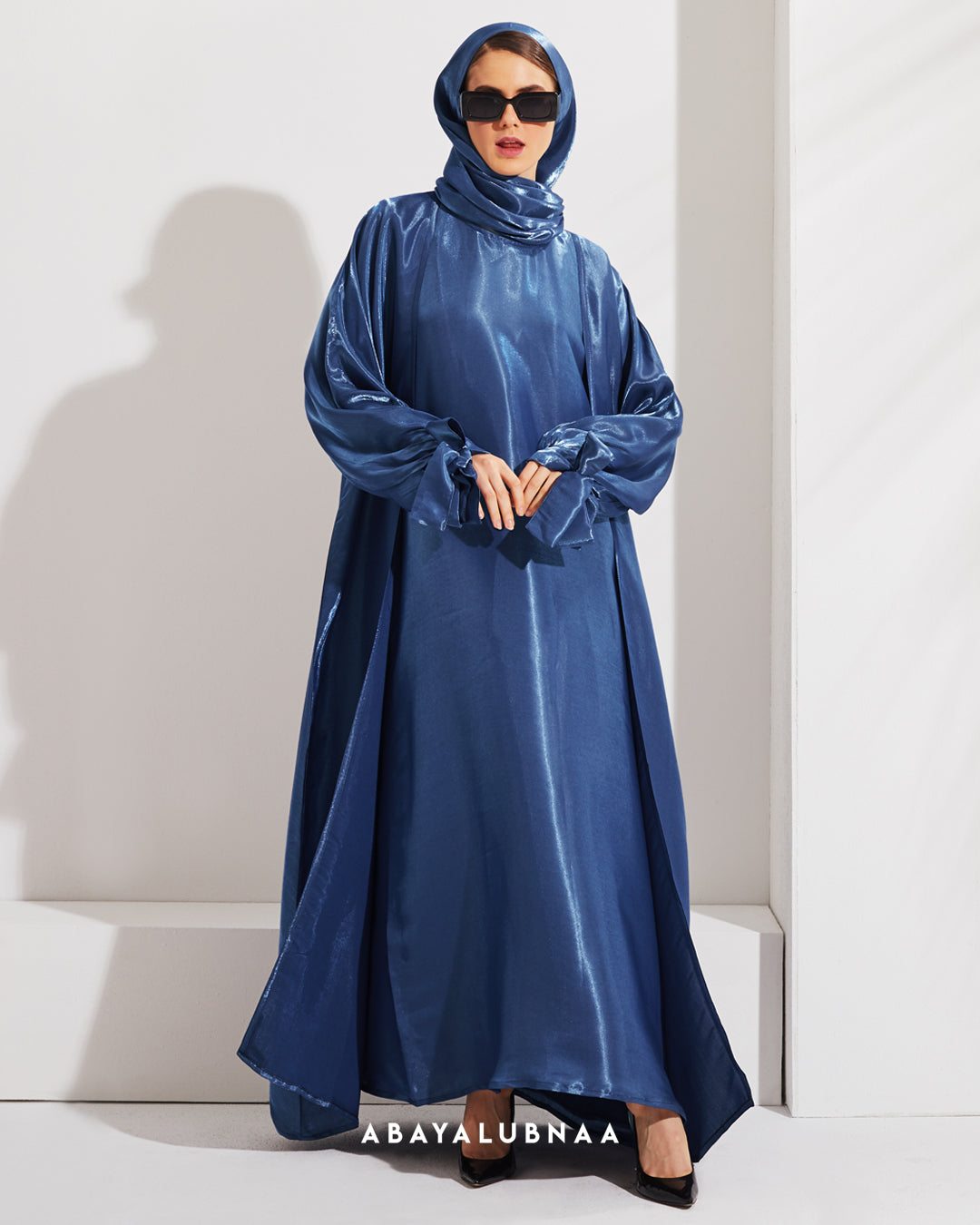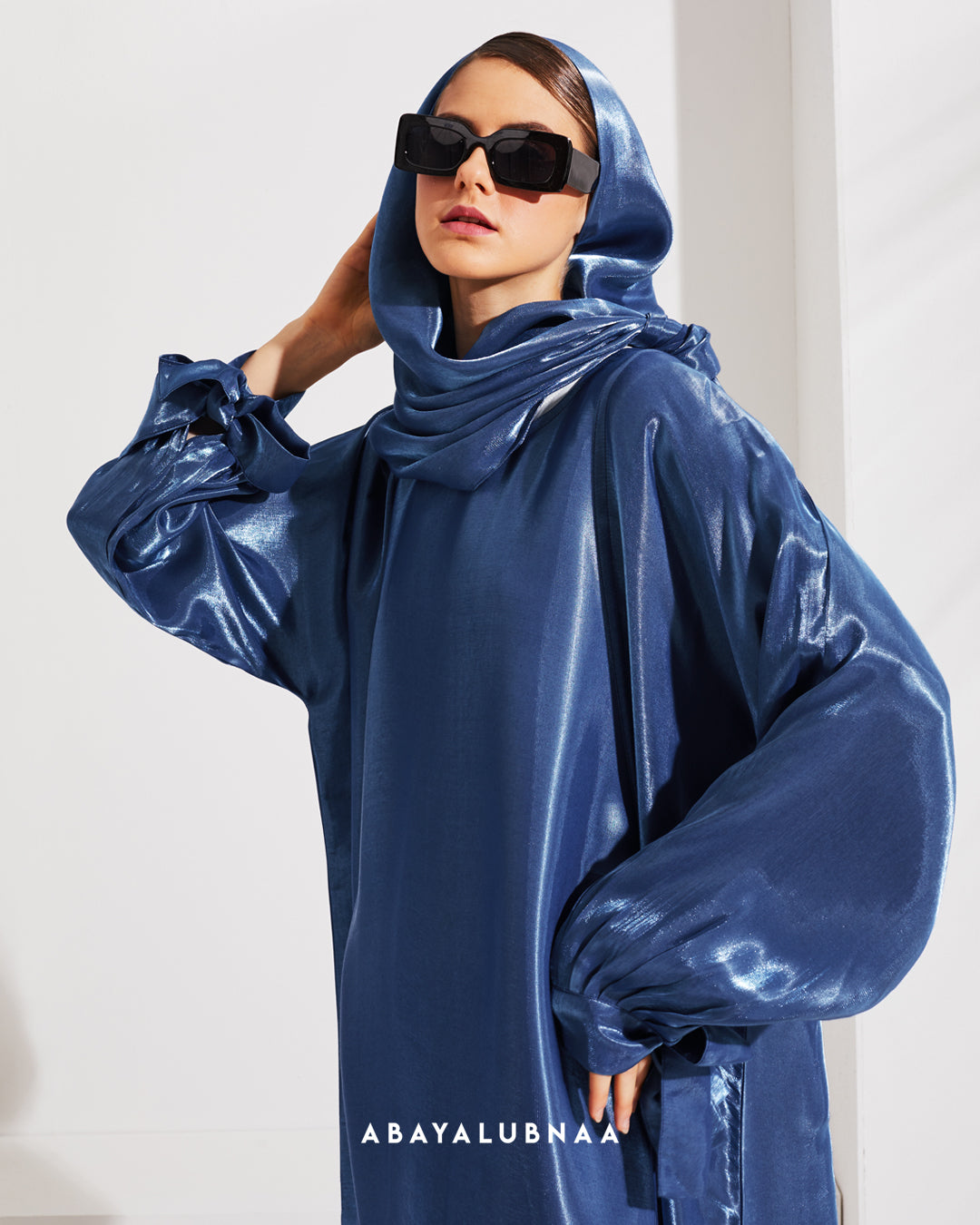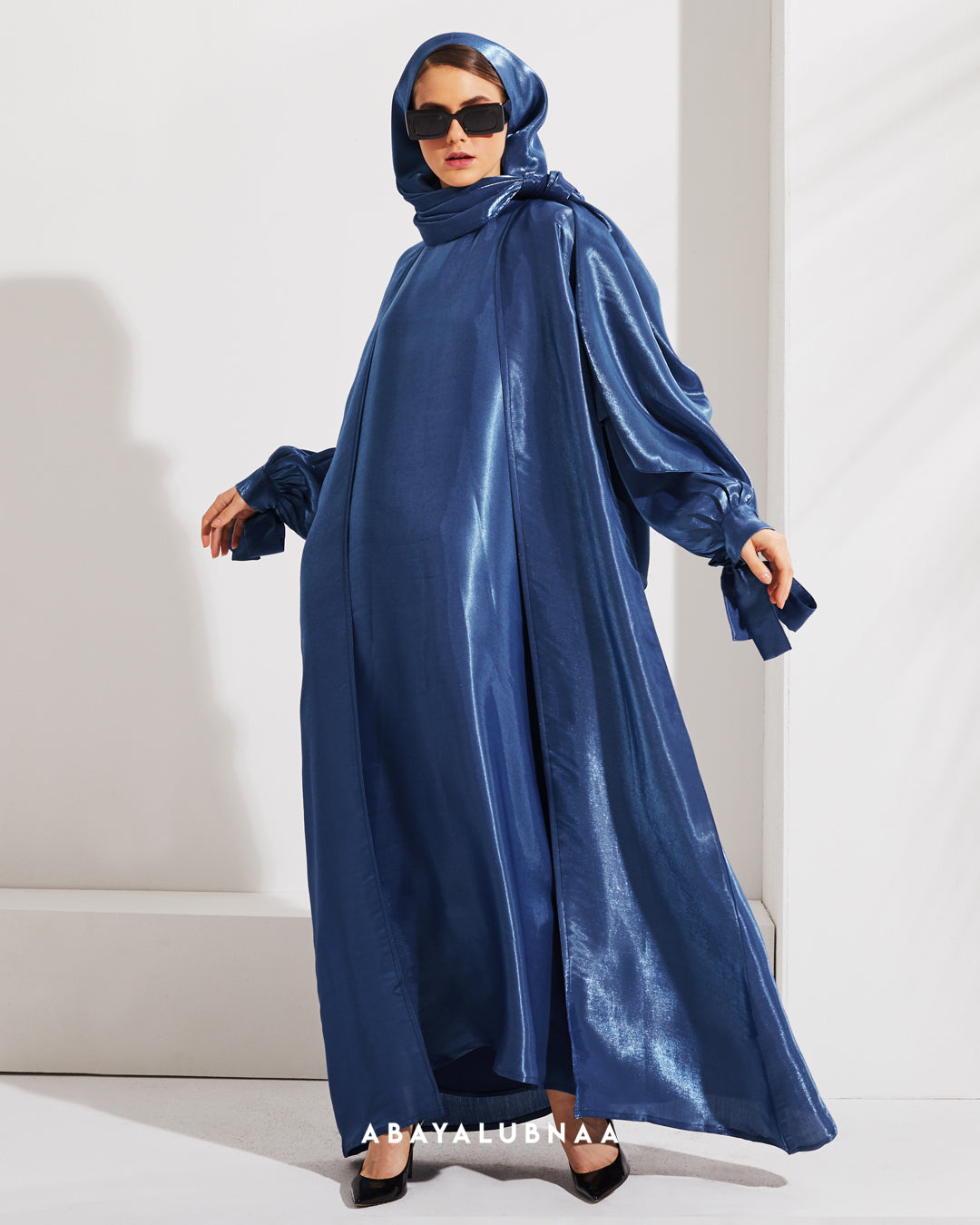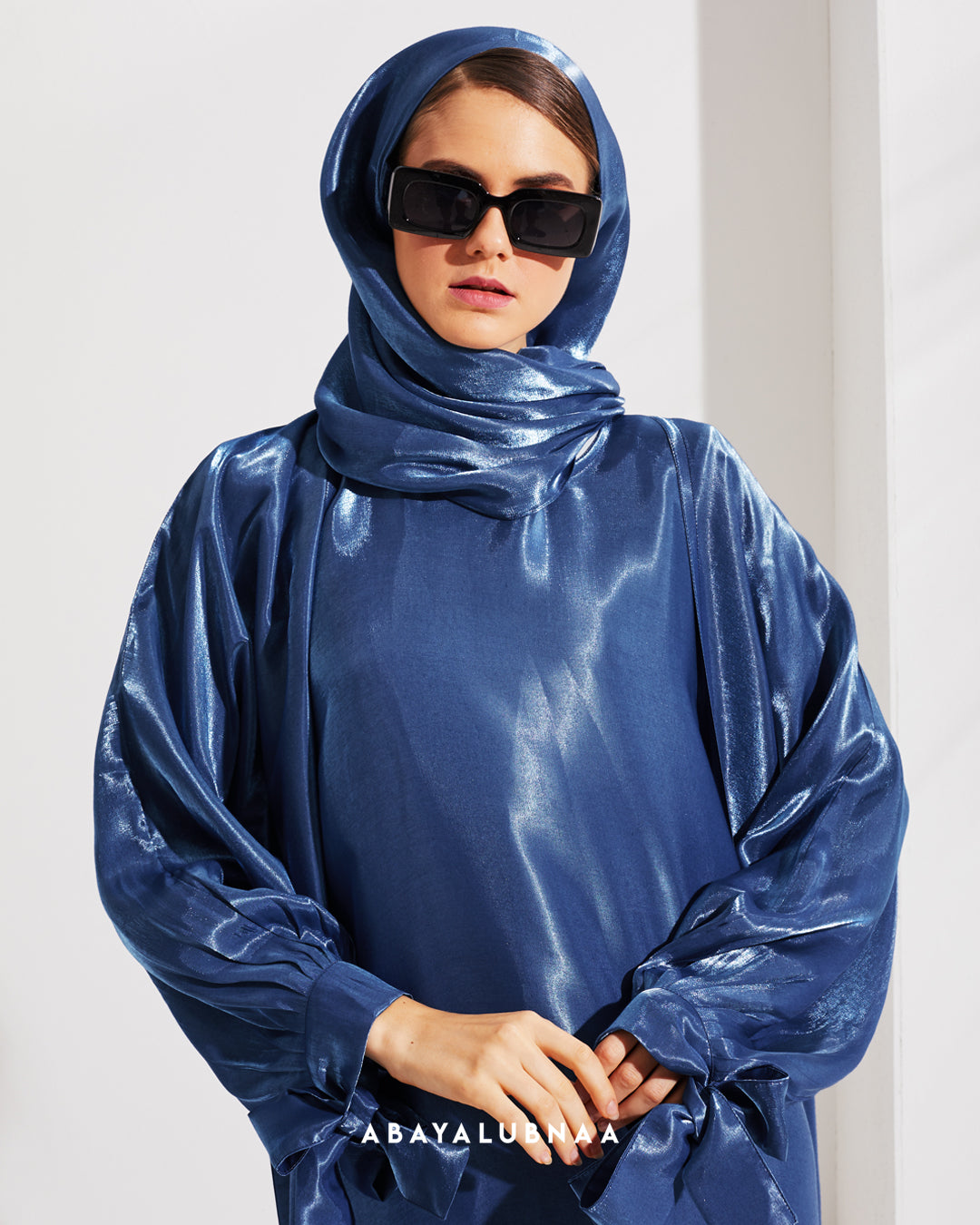 Emily Abaya in Midnight Blue
Regular price
RM227.50 MYR
Sale price
RM227.50 MYR
Regular price
RM325.00 MYR
Tax included.
Product description
Product Details
Our latest collection, Emily is one of our boldest creations up till now. A combination of our Zaara and Elsa Abaya, Emily is an elegant vision in organza that combines two fashionable trends, layering and dainty bows into one wonderful outfit that will transform you into a glam queen for all occasions! 
Whether you wear them as separates or together in a monochromatic style, you will always have one foot forward in fashion with Emily as part of your abaya selection.
Our Emily Abaya is an extravagant design that doesn't shy away from the limelight. Voluminous bishop sleeves are creatively fastened with bows on the elastic cuffs to pay homage to this season's sweet trend. Flaunt your feminine flair while also keeping your wrists firmly covered in a shimmery fabric that will look fab from day till night.
Midnight Blue
Emily in Midnight Blue offers intrigue and chic elegance, this is ideal for events that require a hint of drama in your styling.
DISCLAIMER : Bear in mind that all the photos are captured in a photography studio with controlled lighting from all angles. The colours are made to be as close to the original colour as possible. Colours might vary from each smartphone OR computer settings.
SHAWL
Shawl will be given based on the availability of material in the colour that will match the abaya the best.
Material:
Premium Organza Silk
Details:
- Two piece set
- Comes with matching shawl
- Model height : 178 cm
- Model is wearing 58
Care Guide:
- Hand wash only