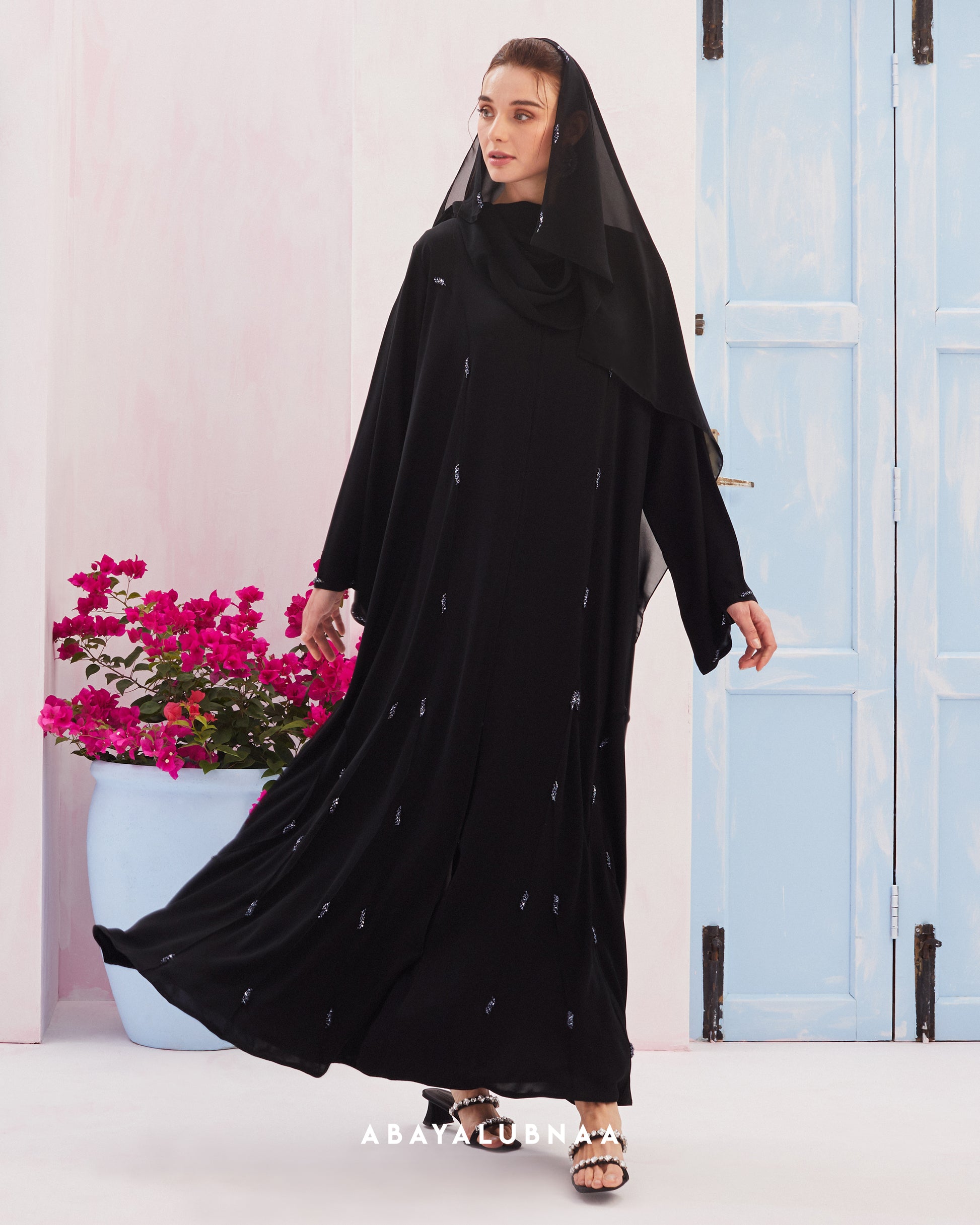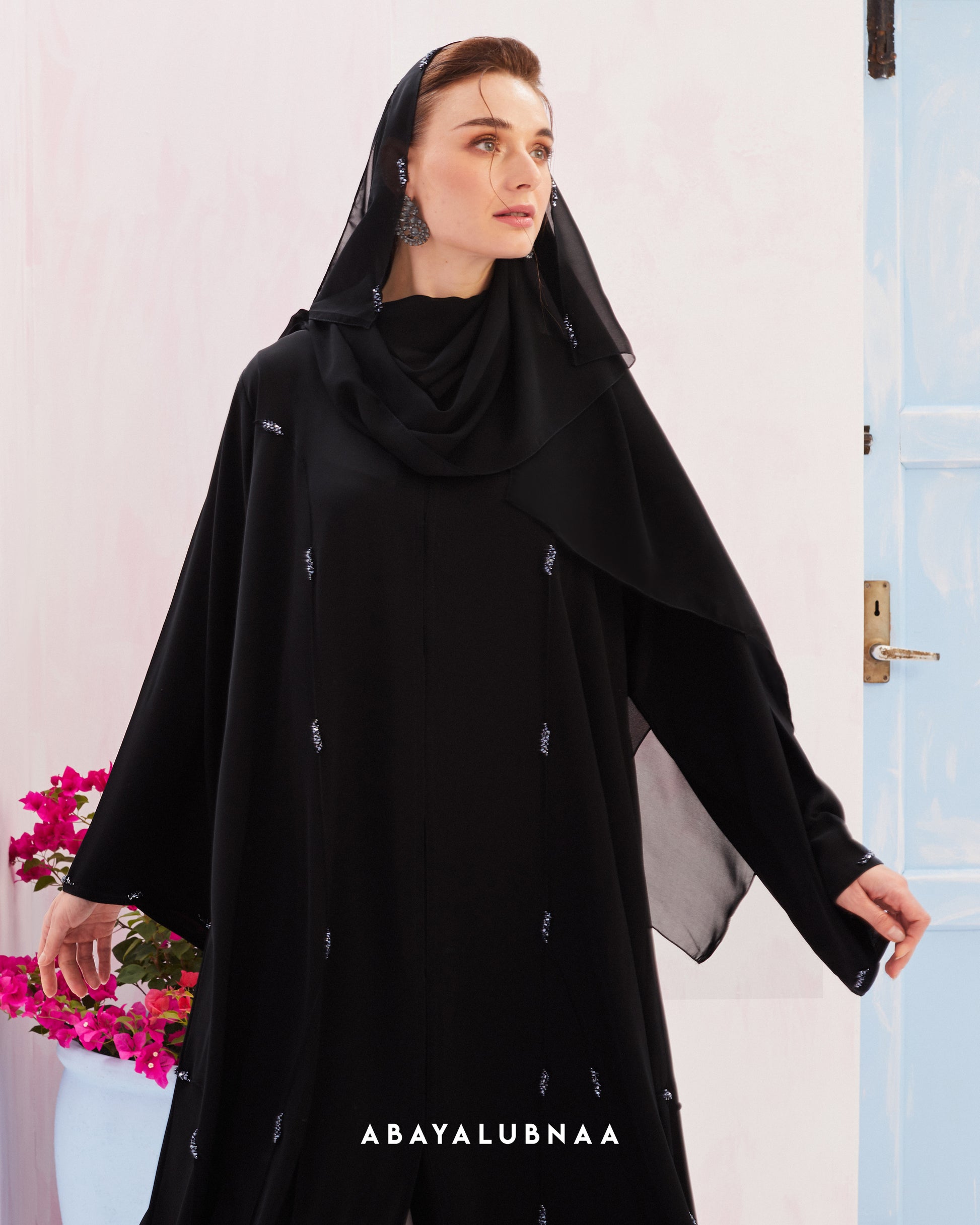 Regular price
RM400.00 MYR
Sale price
RM400.00 MYR
Regular price
RM580.00 MYR
Tax included.
Product description
Product Details
#lubnaalebaran2023 concludes with the enchanting Eva, our final design created especially for Raya. Cut in an A-line shape, Eva is an open type abaya that you can layer over a long dress or tailored trousers. The abaya is embellished with crystals stone, framing the sleeves and cascading in a decorative line on the front and back. Arranged in a contemporary style, the crystals are intricately placed to resemble shooting stars over a night sky.
Made from soft delicate fabric that falls to a floor-sweeping hem, Eva exudes timeless glamour, making it perfect for your Raya celebration. Each gesture will sparkle in the beautiful Eva, abundantly laden with matching stones, every step you take while wearing this gorgeous garment evokes an imagery that is sure to impress.
DISCLAIMER : Bear in mind that all the photos are captured in a photography studio with controlled lighting from all angles. The colours are made to be as close to the original colour as possible. Colours might vary from each smartphone OR computer settings.
SHAWL
Shawl will be given based on the availability of material in the colour that will match the abaya the best.
Material:
Premium Nidha
Details:
- Open Type
- V Neck
- A Cut
- Embellished with crystals stone, framing the sleeves and cascading in a decorative line on the front and back
- Model is wearing size 58
- Model height : 175 cm
Care Guide:
Hand Wash