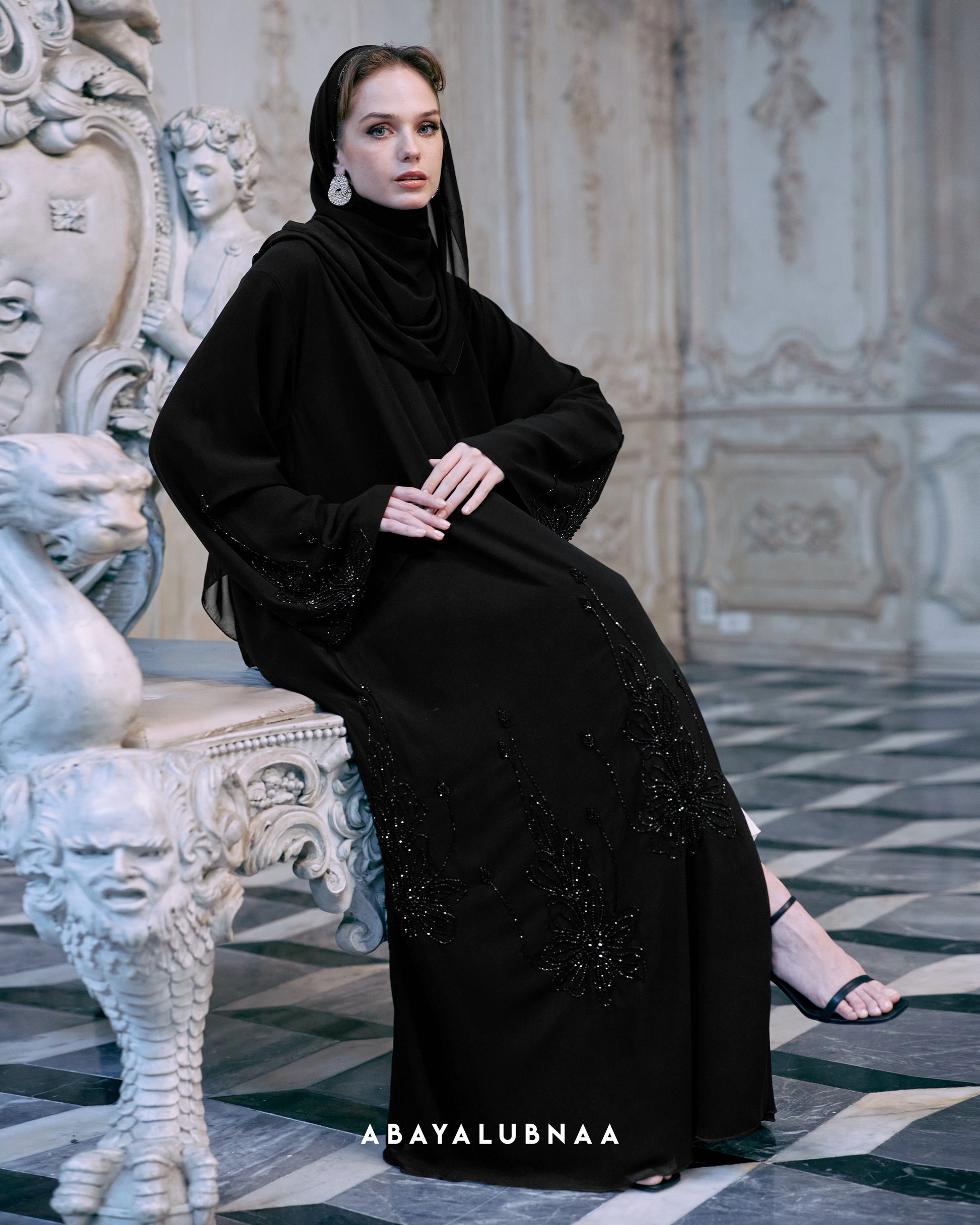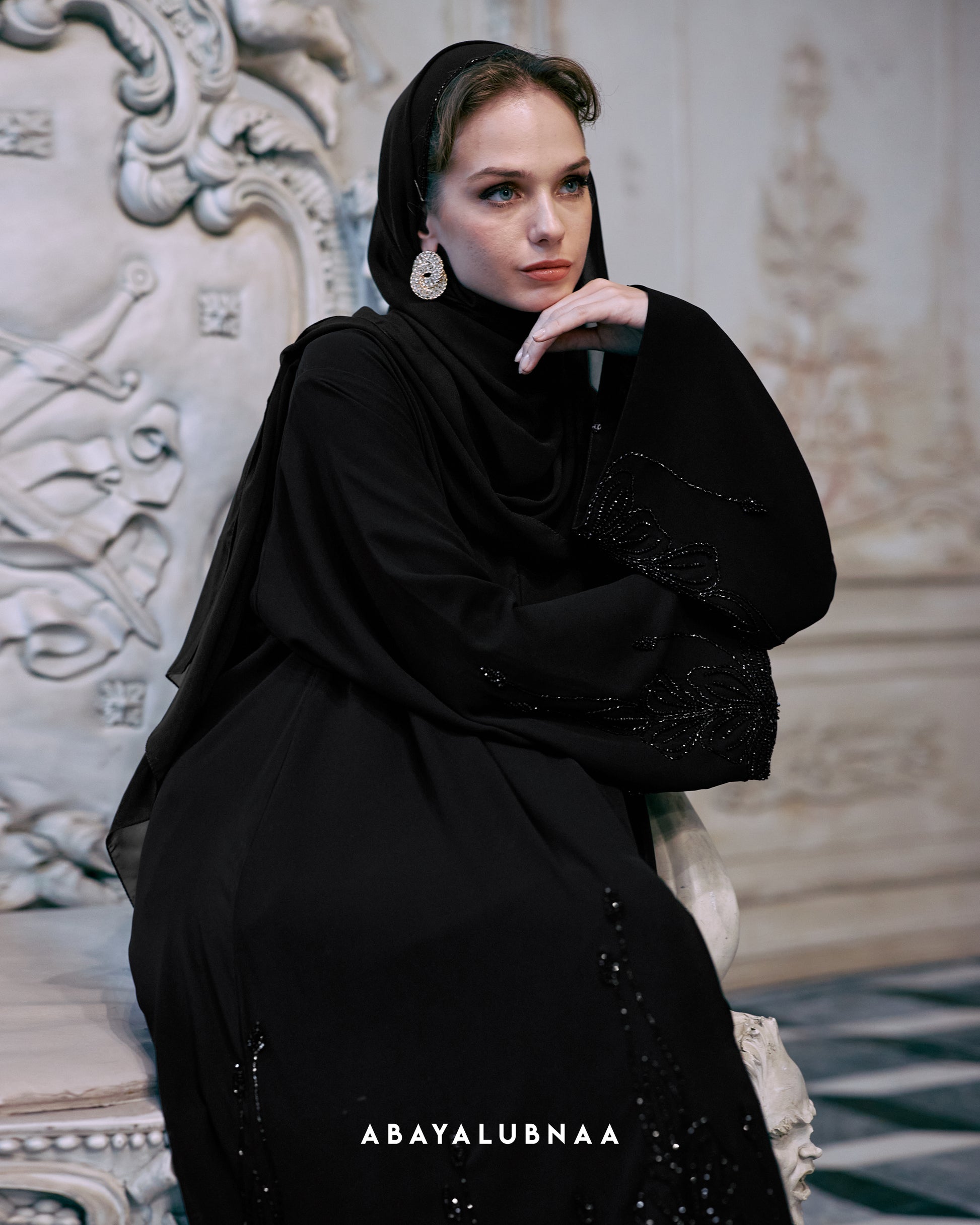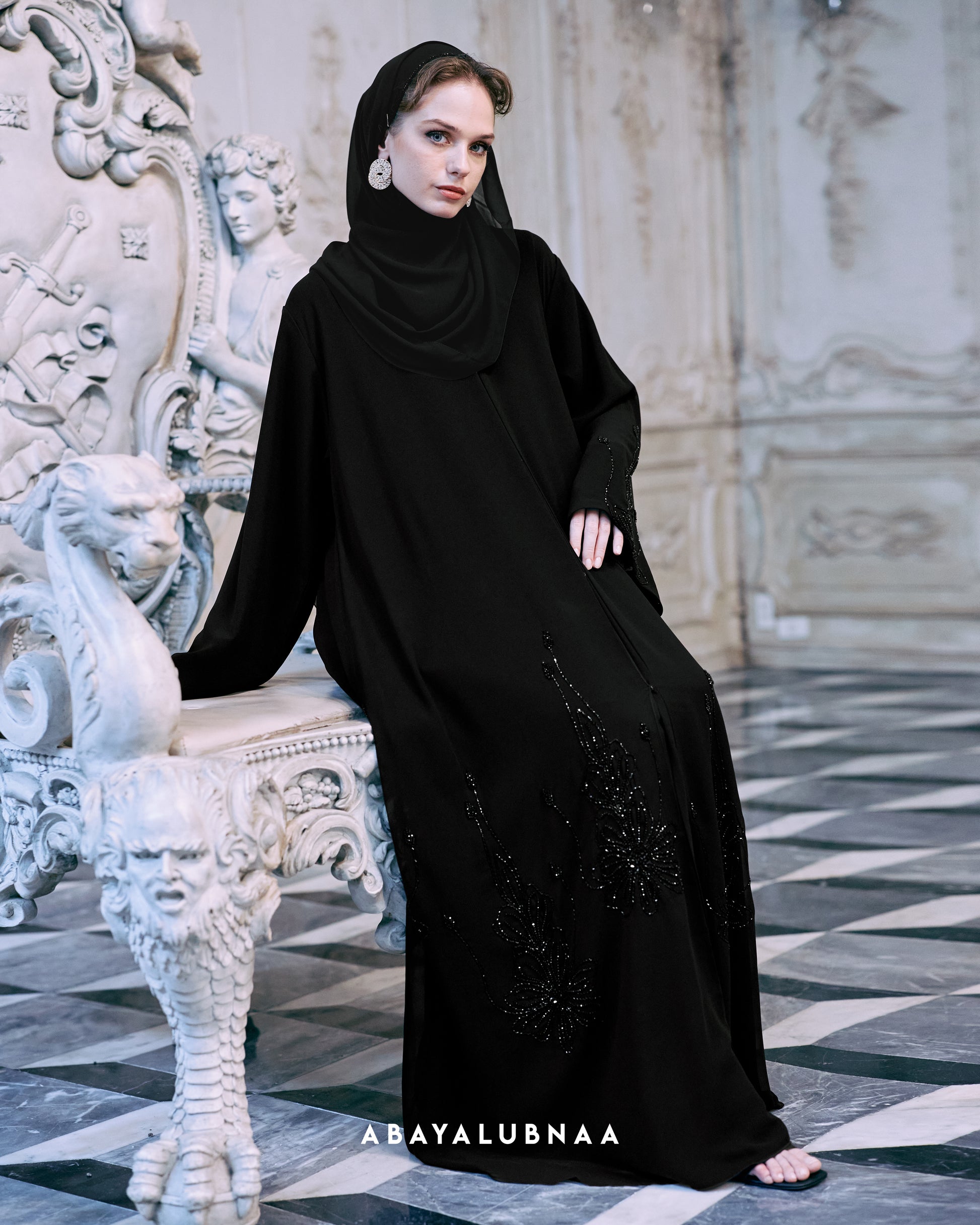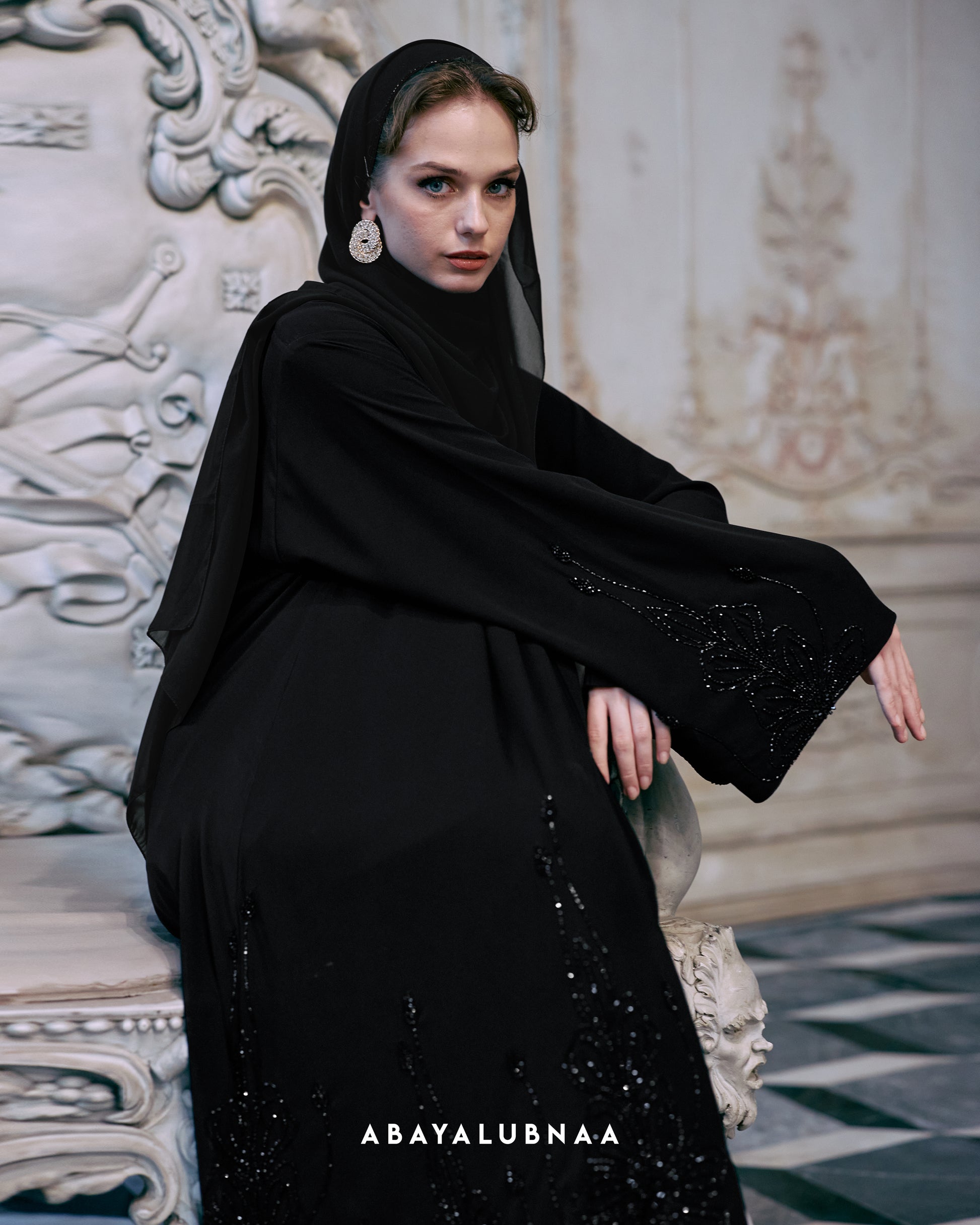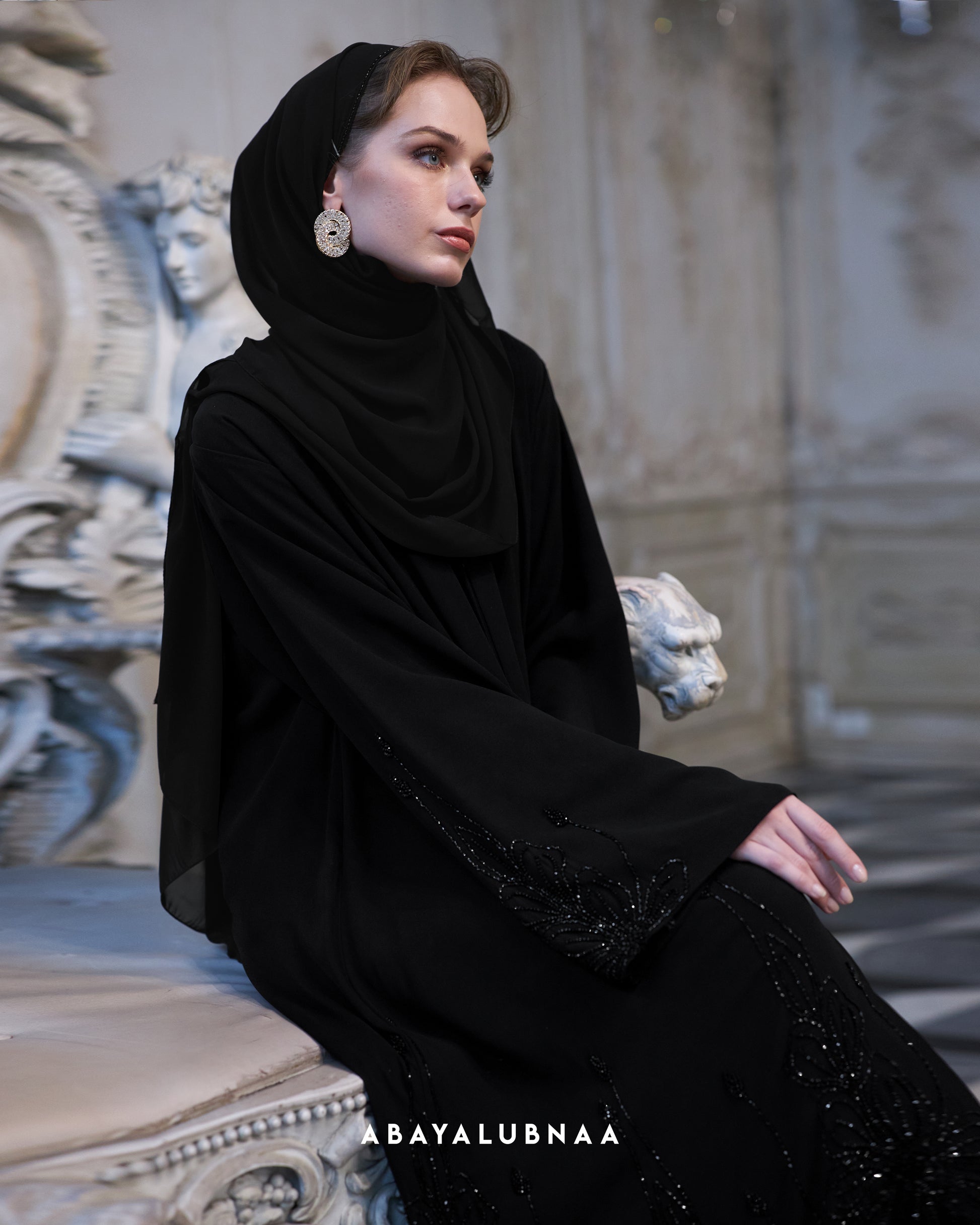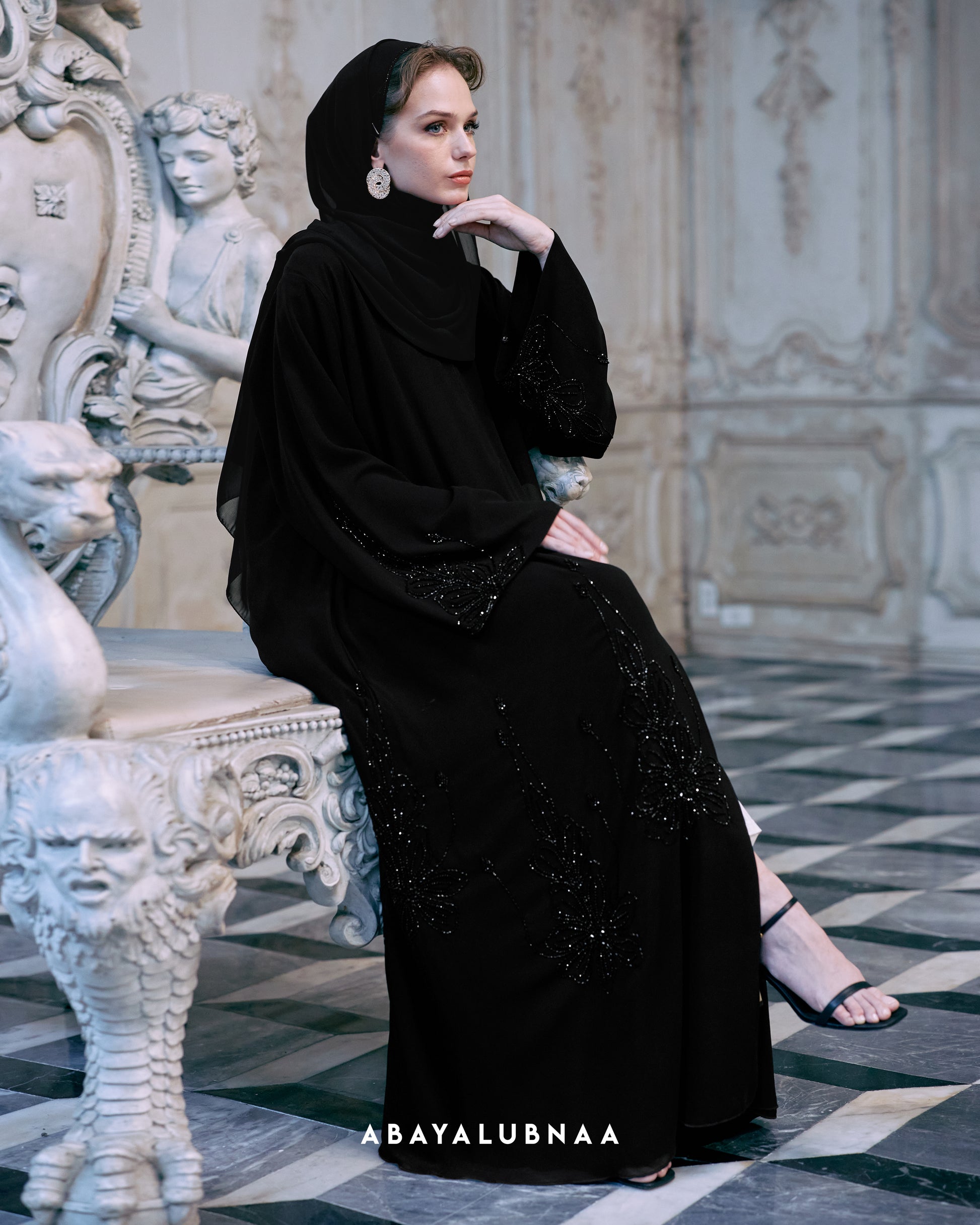 Evelyn Abaya in Meteorite
Regular price
RM680.00 MYR
Sale price
RM680.00 MYR
Regular price
Tax included.
Product description
Product Details
Shimmering lilies illuminate the Evelyn, delicately placed across the sleeves and fanning beautifully along the middle part of the abaya for a contemporary design perfect for love and romance. Crystals outline the heavenly flowers, creating a sparkly display, for an evergreen occasion outfit that is befitting for the standout wedding guest or the blushing bride on her henna night.

Evelyn's floor-sweeping hem flares elegantly to accentuate a modest silhouette, cut in a loose fit to allow freedom of movement and smooth fluidity. Make your presence felt In the charming Evelyn, garner all the right attention and leave an imprint in the memories of everyone that set their eyes on you.
DISCLAIMER : Bear in mind that all the photos are captured in a photography studio with controlled lighting from all angles. The colours are made to be as close to the original colour as possible. Colours might vary from each smartphone OR computer settings.
SHAWL
Shawl will be given based on the availability of material in the colour that will match the abaya the best.
Material:
Premium Heavy Chiffon
Details:
- Open Type
- A Cut
Care Guide:
Hand Wash