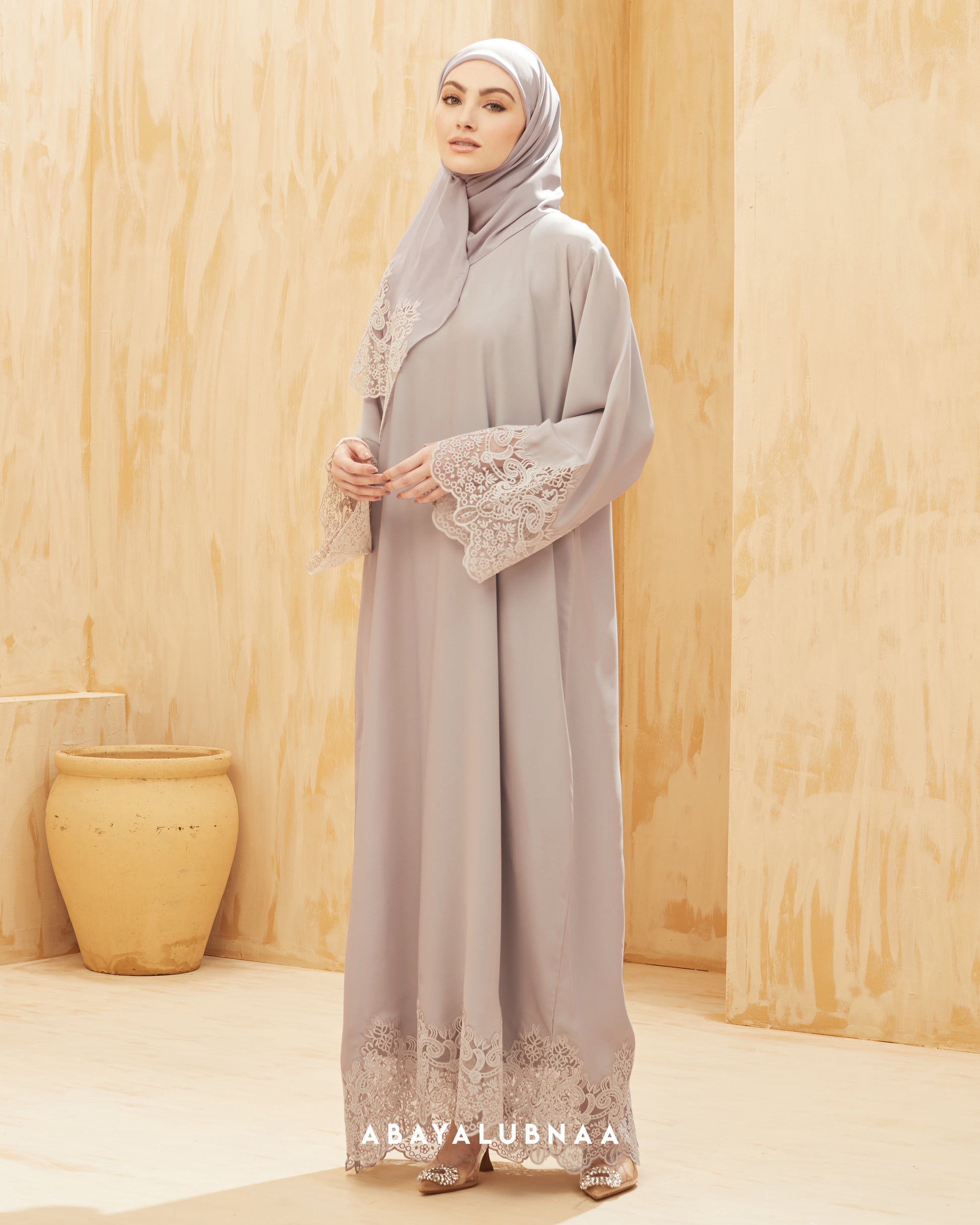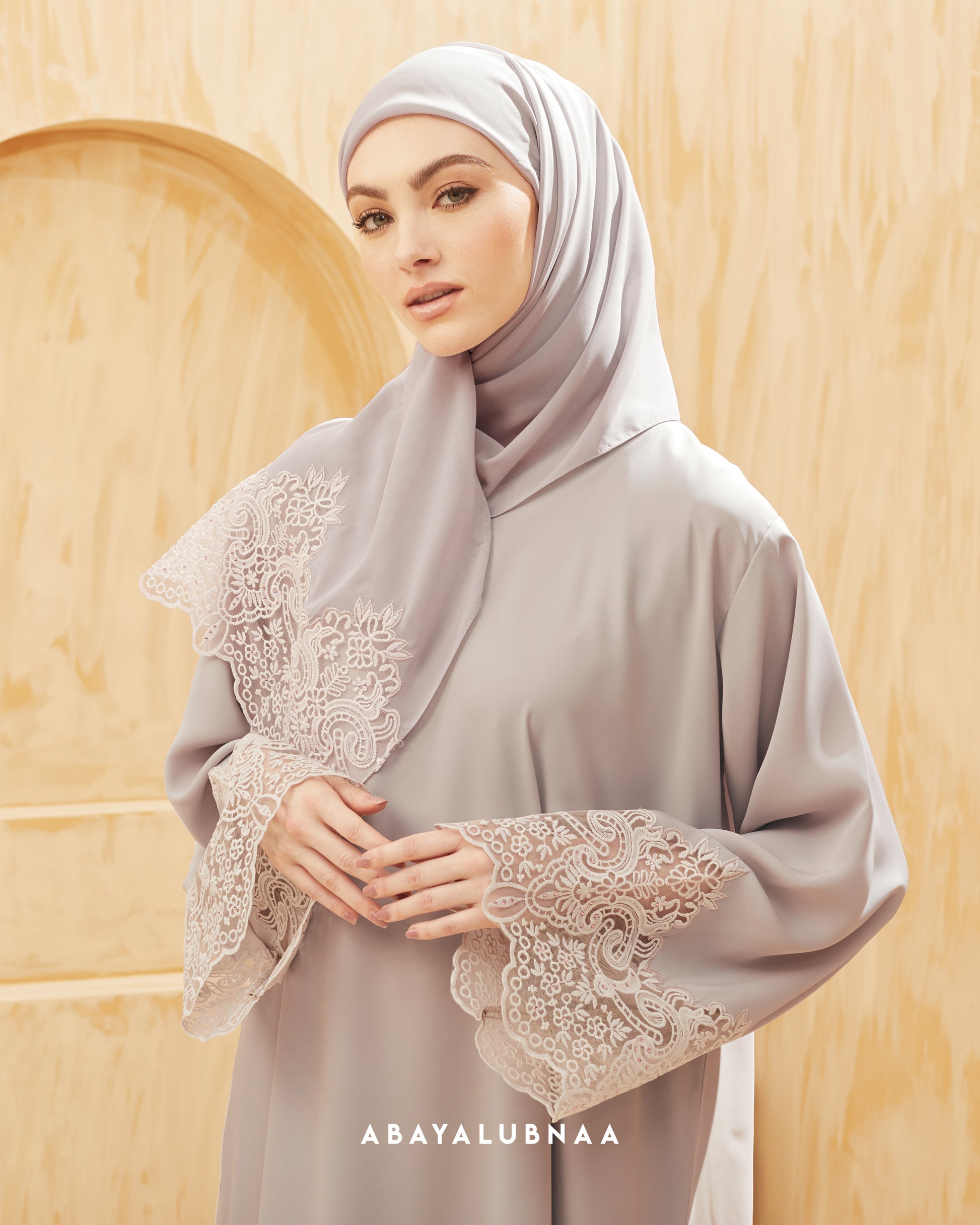 Irdina Abaya in Lilac Purple
Regular price
RM400.00 MYR
Sale price
RM400.00 MYR
Regular price
RM480.00 MYR
Tax included.
Product description
Product Details
Take pride in being a woman in Irdina. Matching coloured crystals dot the elaborate lace trimming that frame the sleeves and hem of this gorgeous abaya. Irdina has a breezy fit, draping perfectly as it reaches the bottom. A panel of embellished lace covers the maxi-length hem, creating beautiful movement and sparkle every time you walk.
Irdina is an ultra-feminine option ideal to put on for a special Ramadan event. It is light and airy so you can also wear it under your prayer garment if you're heading straight to the mosque after breaking your fast.
Full of grace with a dreamy element, Irdina is available in a selection of pastel colours, if soft hues fit with your theme for Ramadan, you can't go wrong with the exquisite Irdina.
DISCLAIMER : Bear in mind that all the photos are captured in a photography studio with controlled lighting from all angles. The colours are made to be as close to the original colour as possible. Colours might vary from each smartphone OR computer settings.
SHAWL
Shawl will be given based on the availability of material in the colour that will match the abaya the best.
Material:
Premium Nidha
Details:
- Close Type
- V Neck
- Straight Cut
- Coloured crystal stone on the floral laces on the hem and sleeve
- Model is wearing size 58
- Model height : 175 cm
Care Guide:
Hand Wash