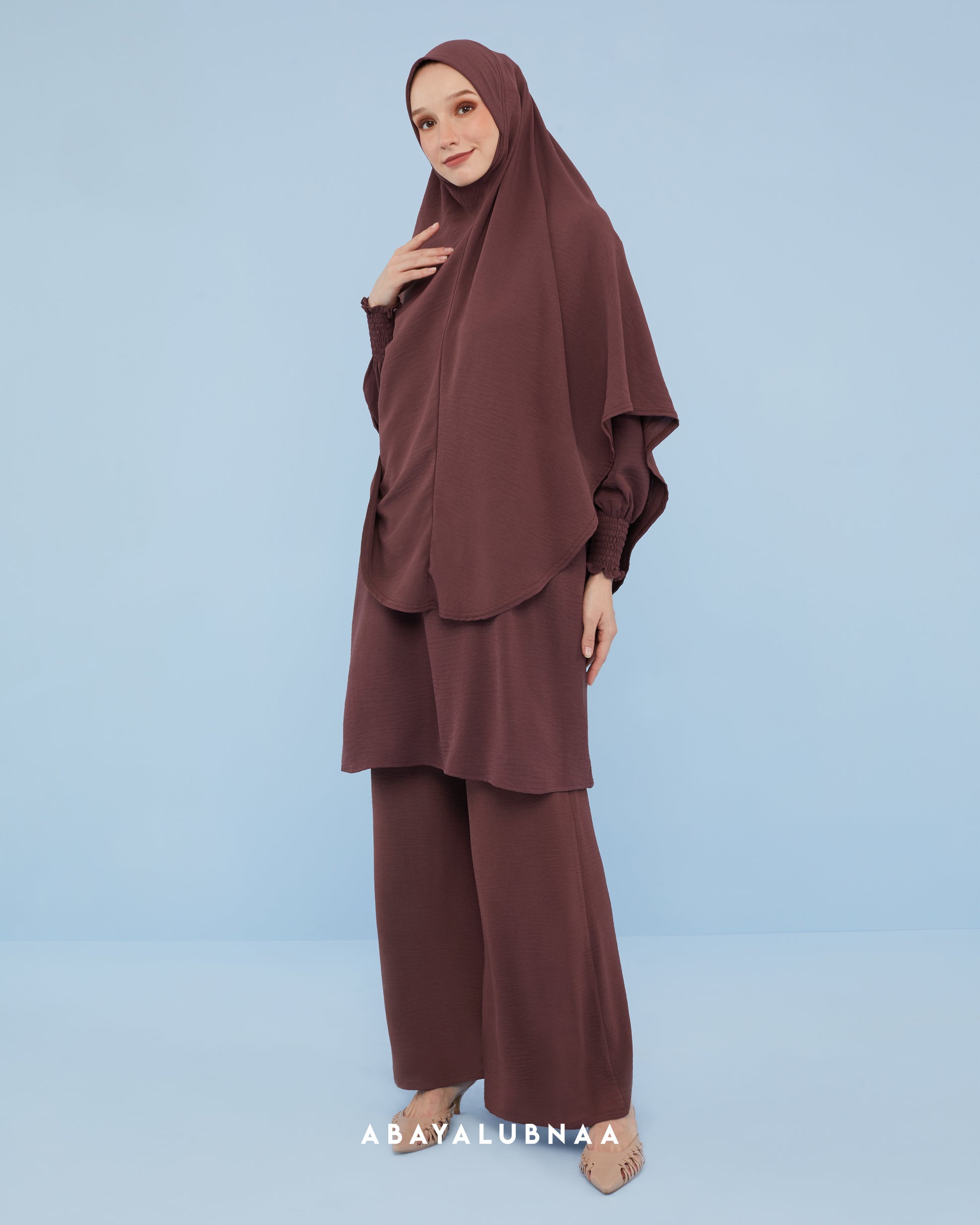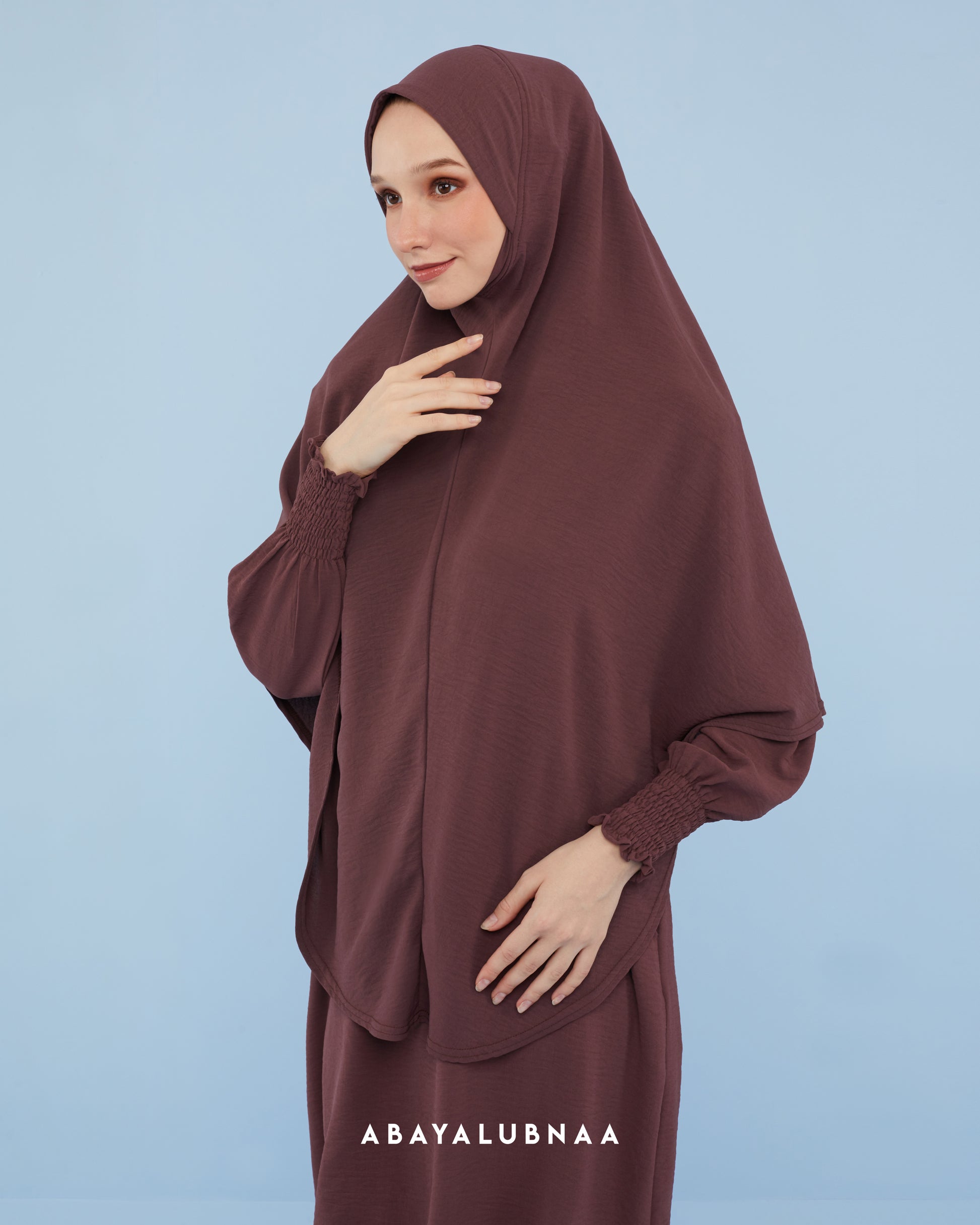 Regular price
RM199.90 MYR
Sale price
RM199.90 MYR
Regular price
Tax included.
Product description
Product Details
Accomplish your Hajj or Umrah in a serene state of self with the practical and easy-to-wear Janna. A full set featuring a Khimar, Tunic Top and Palazzo Pants, Janna is a true essential for your trip to Mecca and Madinah. Elasticated cuffs allow you to do your ablutions efficiently, concentrating during your wudhu to relieve yourself from impurity so you are totally focused during your solat. 
The relaxed shape covers your body thoroughly, with a loose enough silhouette to give you freedom of movement while protecting your modesty at the same time. Make the pilgrimage and enter the ihram in clothes that fulfill all the requirements.
Complete your act of worship and carry out the fifth pillar of Islam without restrictions, clad in Janna, you can Tawaf and Sai comfortably. wearing roomy pants that drape smoothly, tailored for a perfect fit without clinging to your skin.

DISCLAIMER : Bear in mind that all the photos are captured in a photography studio with controlled lighting from all angles. The colours are made to be as close to the original colour as possible. Colours might vary from each smartphone OR computer settings.
SHAWL
Shawl will be given based on the availability of material in the colour that will match the abaya the best.
Material:
CY
Details:
- Umrah set including Khimar, Tunic top and Palazzo pants - Round neckline
- Center front button opening
- Side pockets on both side of the top
- Cuff opening for the sleeves
- PANTS : Elastic waistband (comes with lining)
- Nursing friendly

Care Guide:
- Machine wash in cold water
- Hand wash