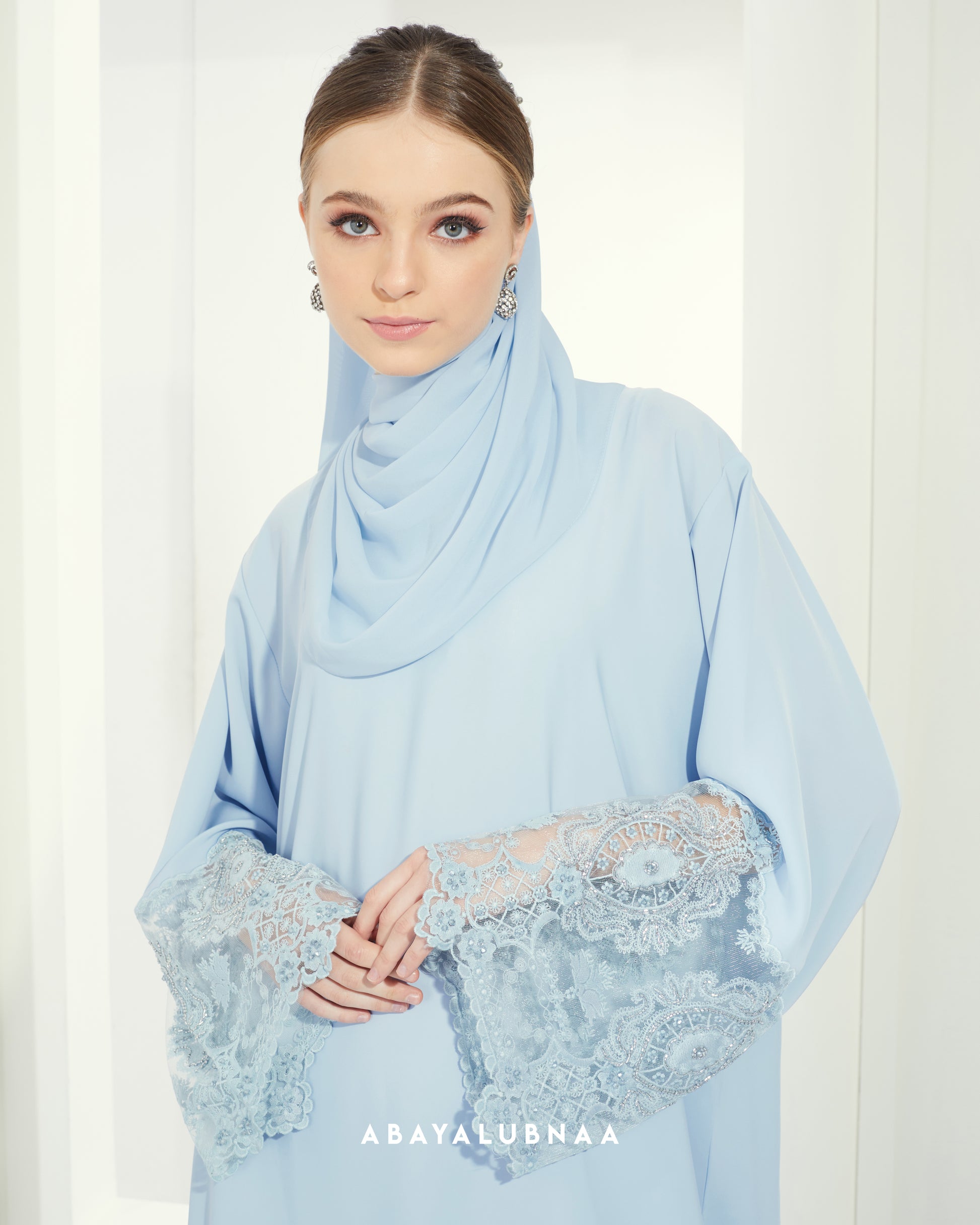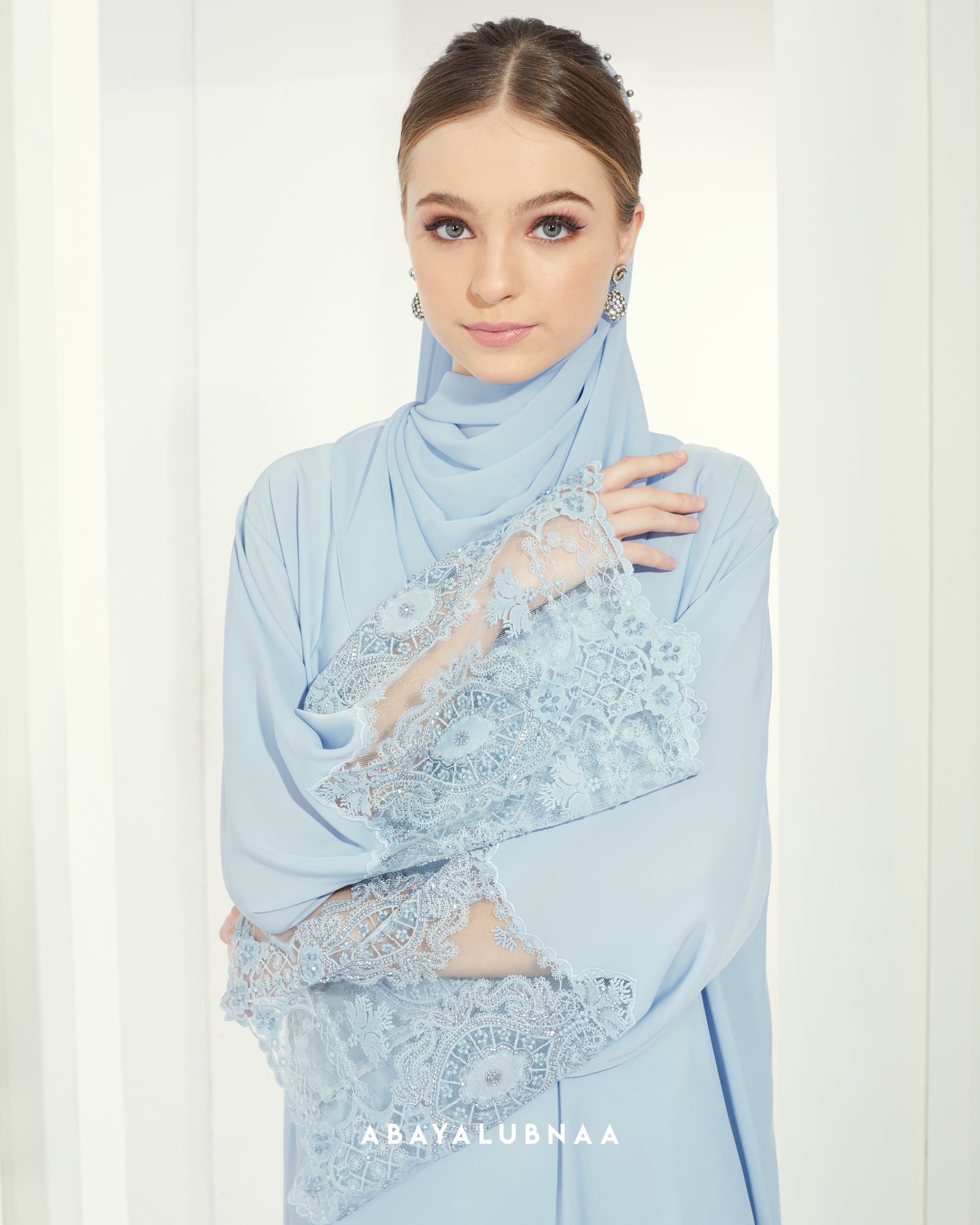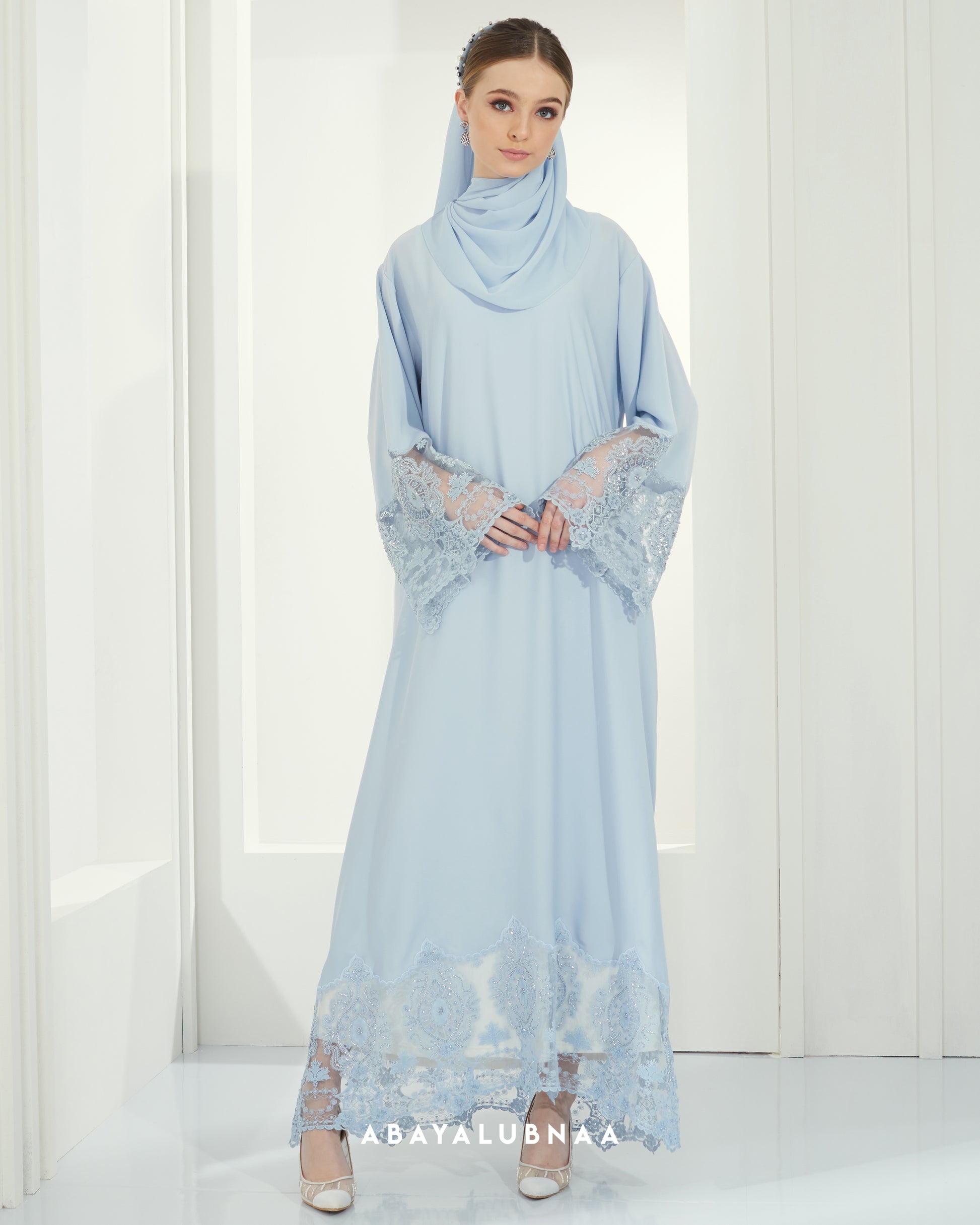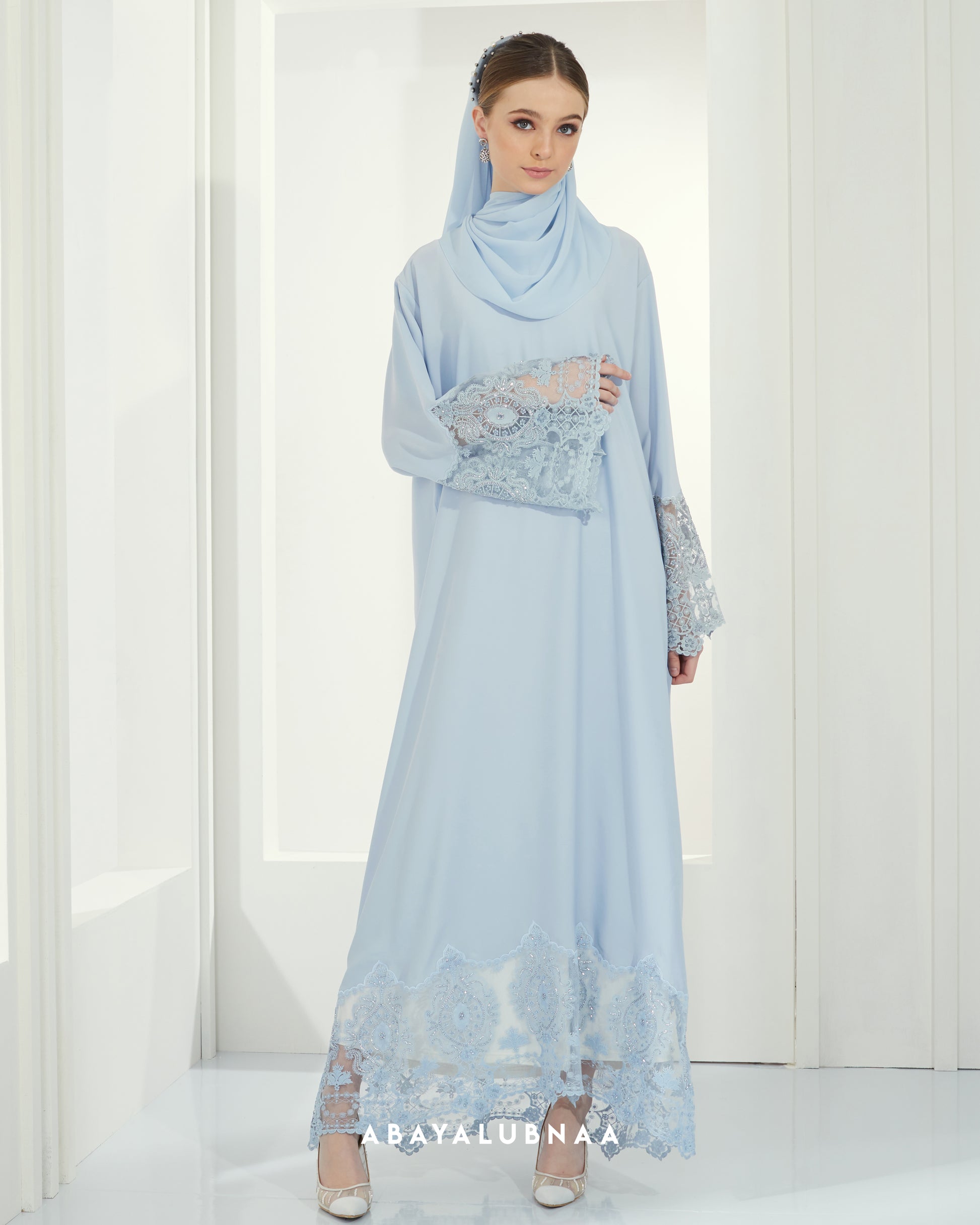 Lateefa Abaya in Baby Blue
Regular price
RM350.00 MYR
Sale price
RM350.00 MYR
Regular price
RM650.00 MYR
Tax included.
Product description
Product Details
Lateefa Luxe is making a comeback with new colors and exclusive silver beading. Glam up in this exquisite style to look your best on your special day. Elaborately designed, with intricate patterns and high-end lace that is abundant with silver beads, Lateefa will make all your wedding dreams a reality.
Sparkly silver paired with a pastel theme evoke a sense of luxury that is ethereal and refined, to make you the well deserved centre of attention on the biggest event of your life. The delicate fabric in Lateefa creates an airy movement that is a vision of grace with every step you make. Celebrate love and embark on your new journey looking as gorgeous as a newly crowned Queen.
DISCLAIMER: Bear in mind that all the images are captured in a photography studio with controlled lights from all angle. All the colours adjusted to the most similar possible. The colours might vary from each computer settings / your mobile setting
SHAWL
Shawl will be given based on the availability of material in the colour that will match the abaya the best.
Material:
Premium Nidha
Details:
- V Neck
- Exclusive silver beading with intricate patterns and high-end lace that is abundant with silver beads
- Model is wearing size 58
Care Guide:
Dry clean