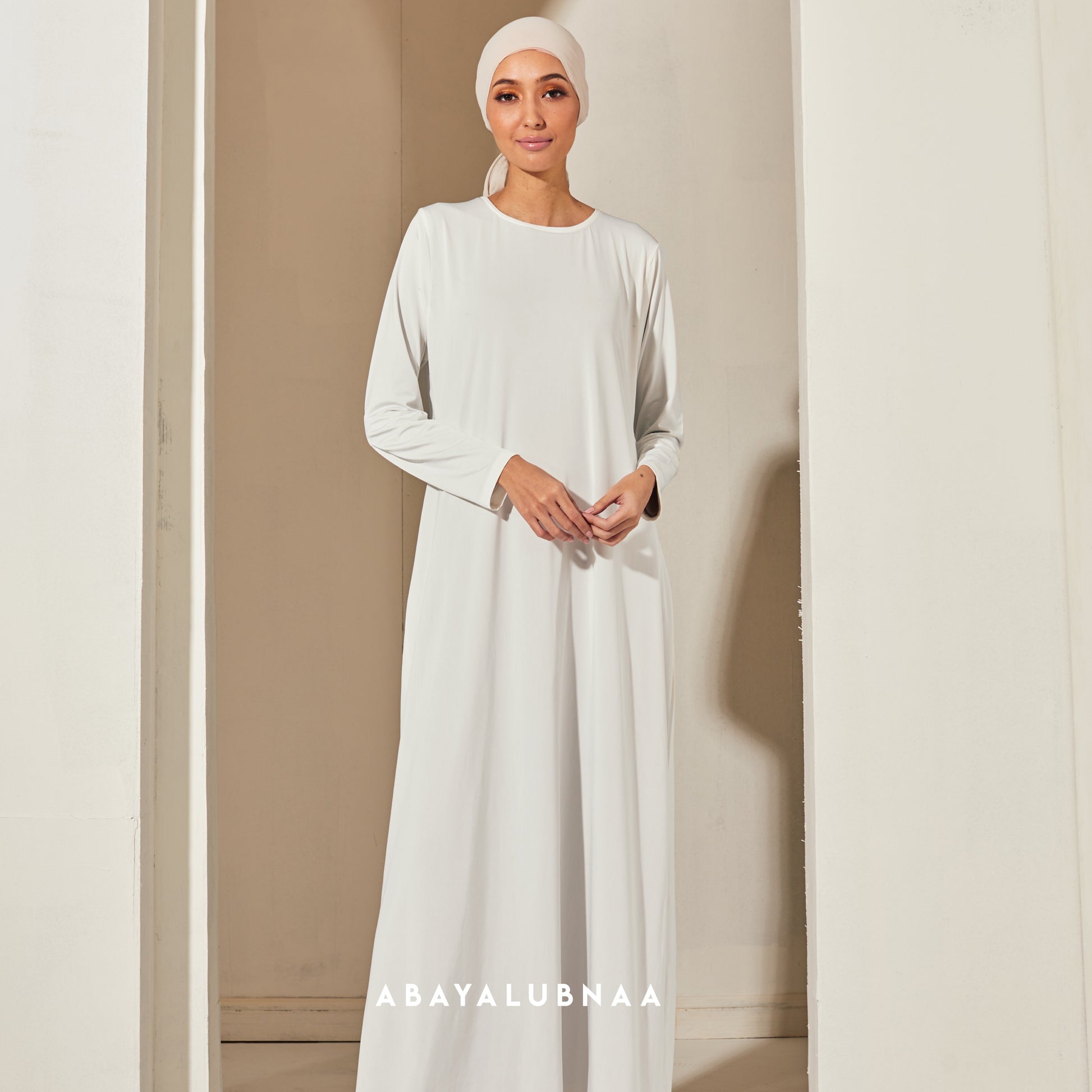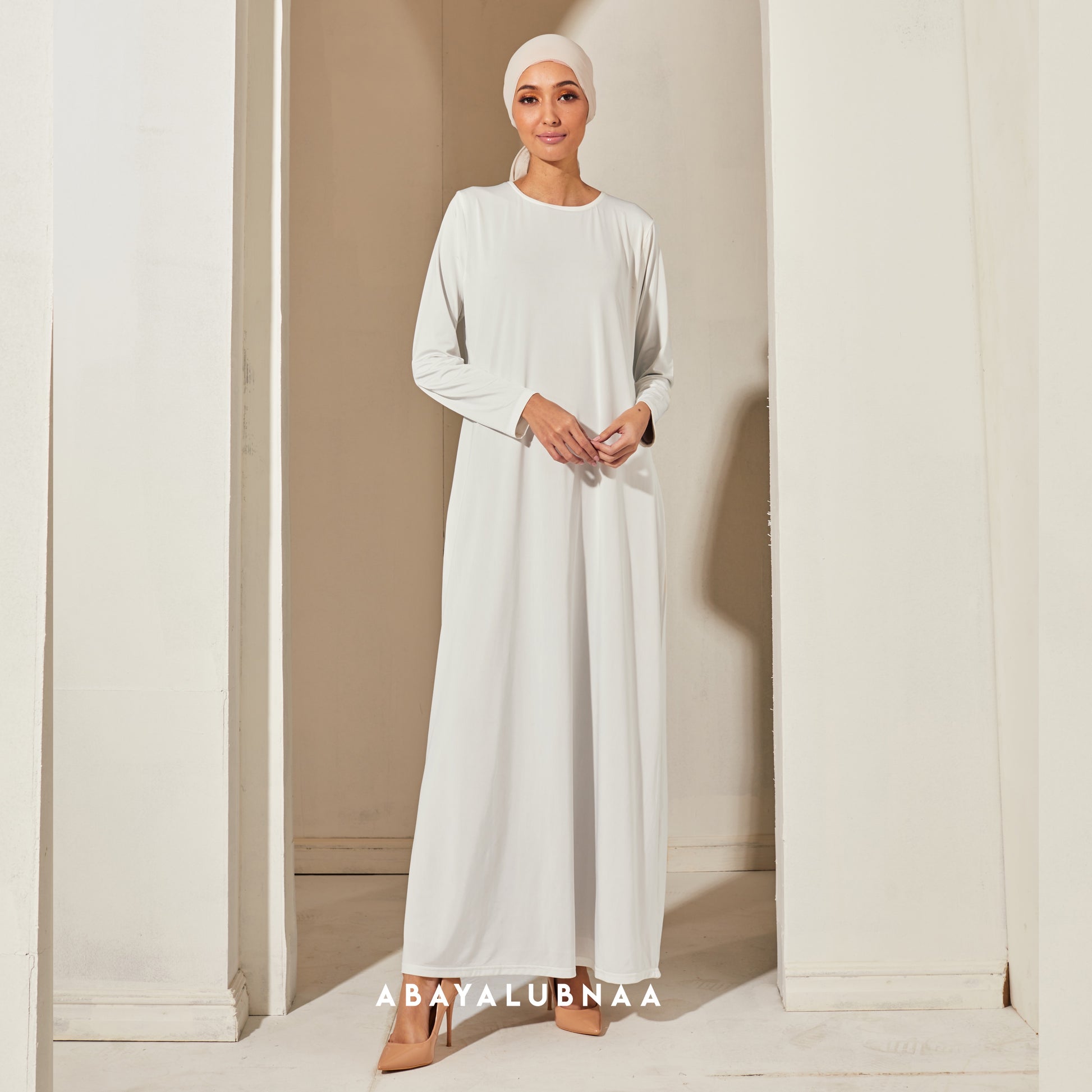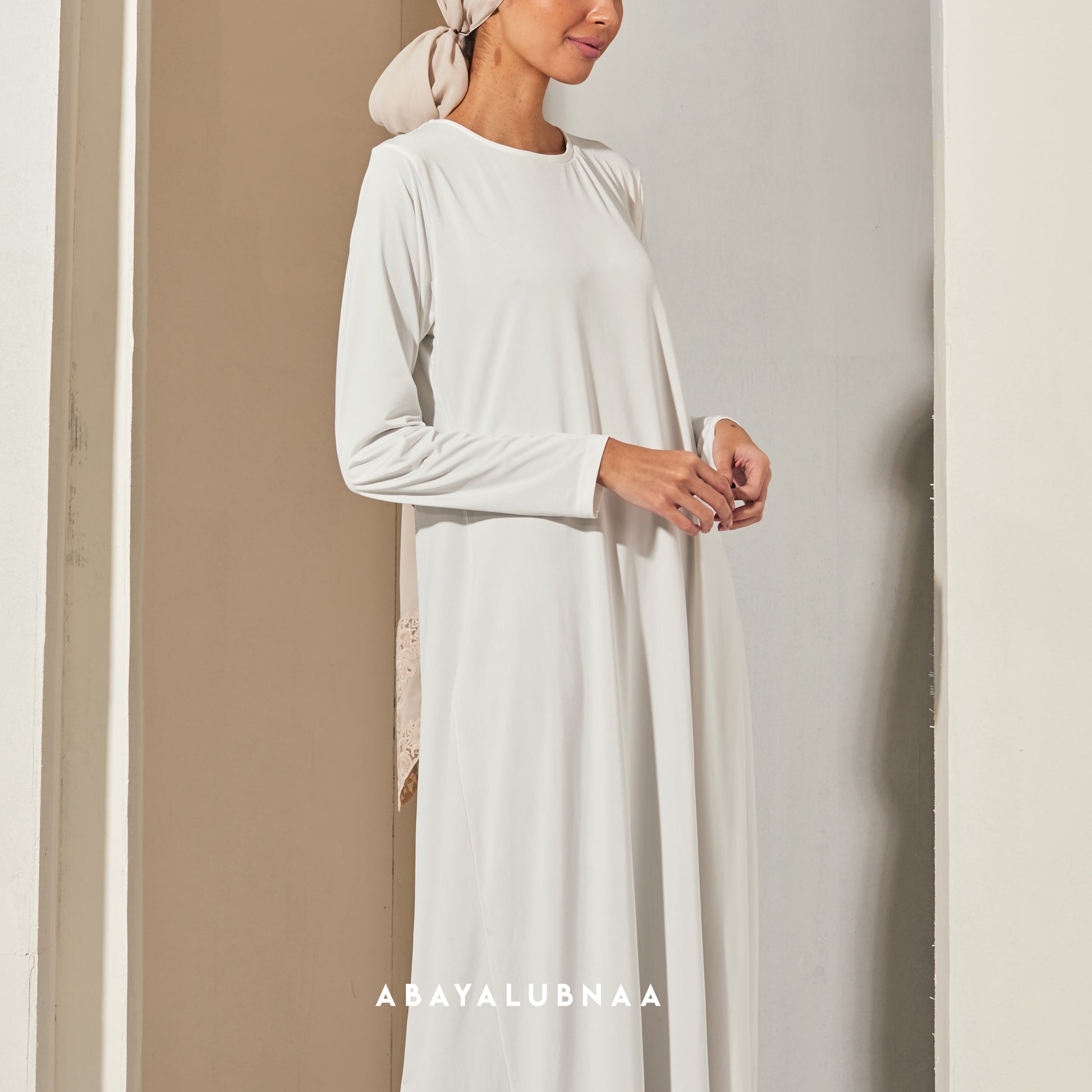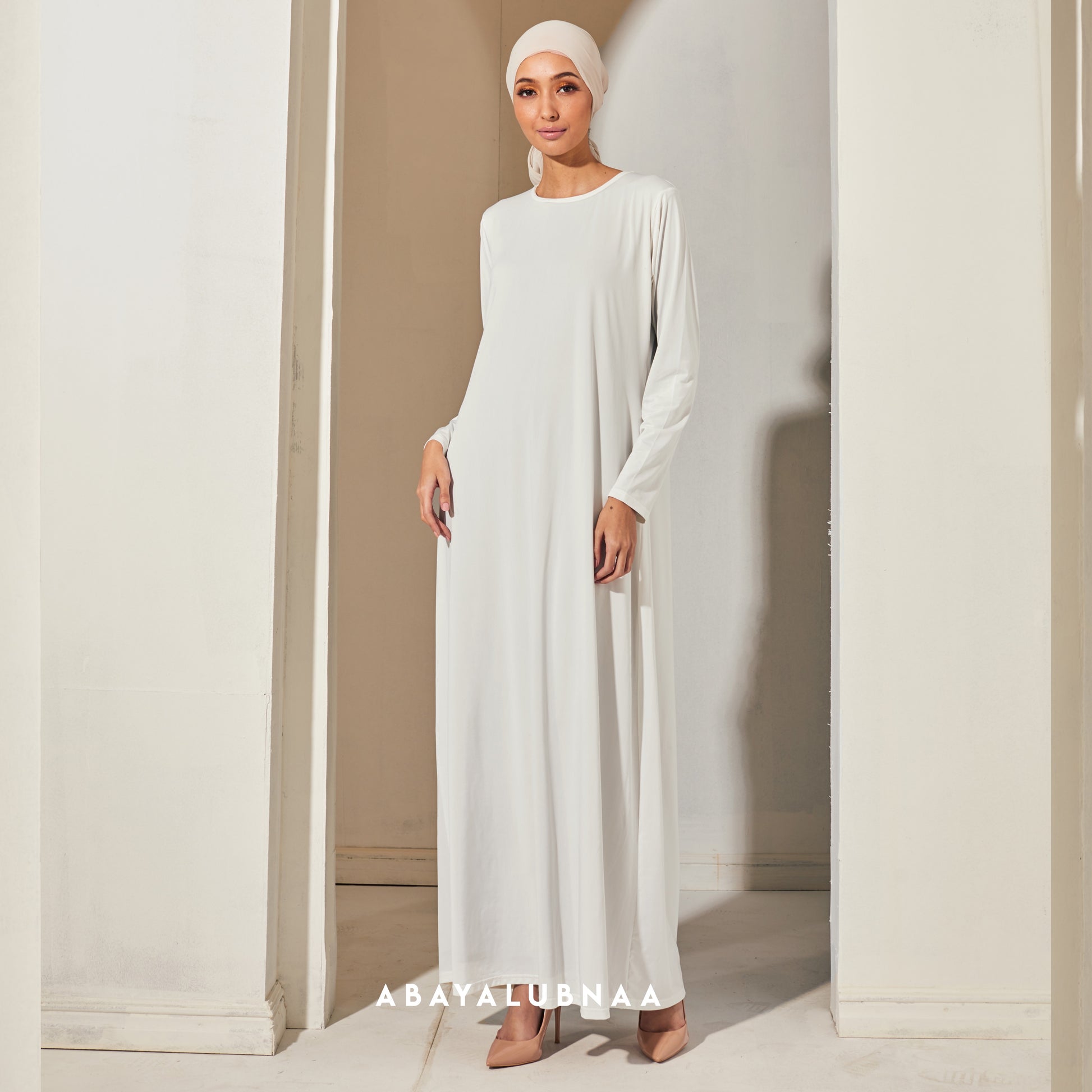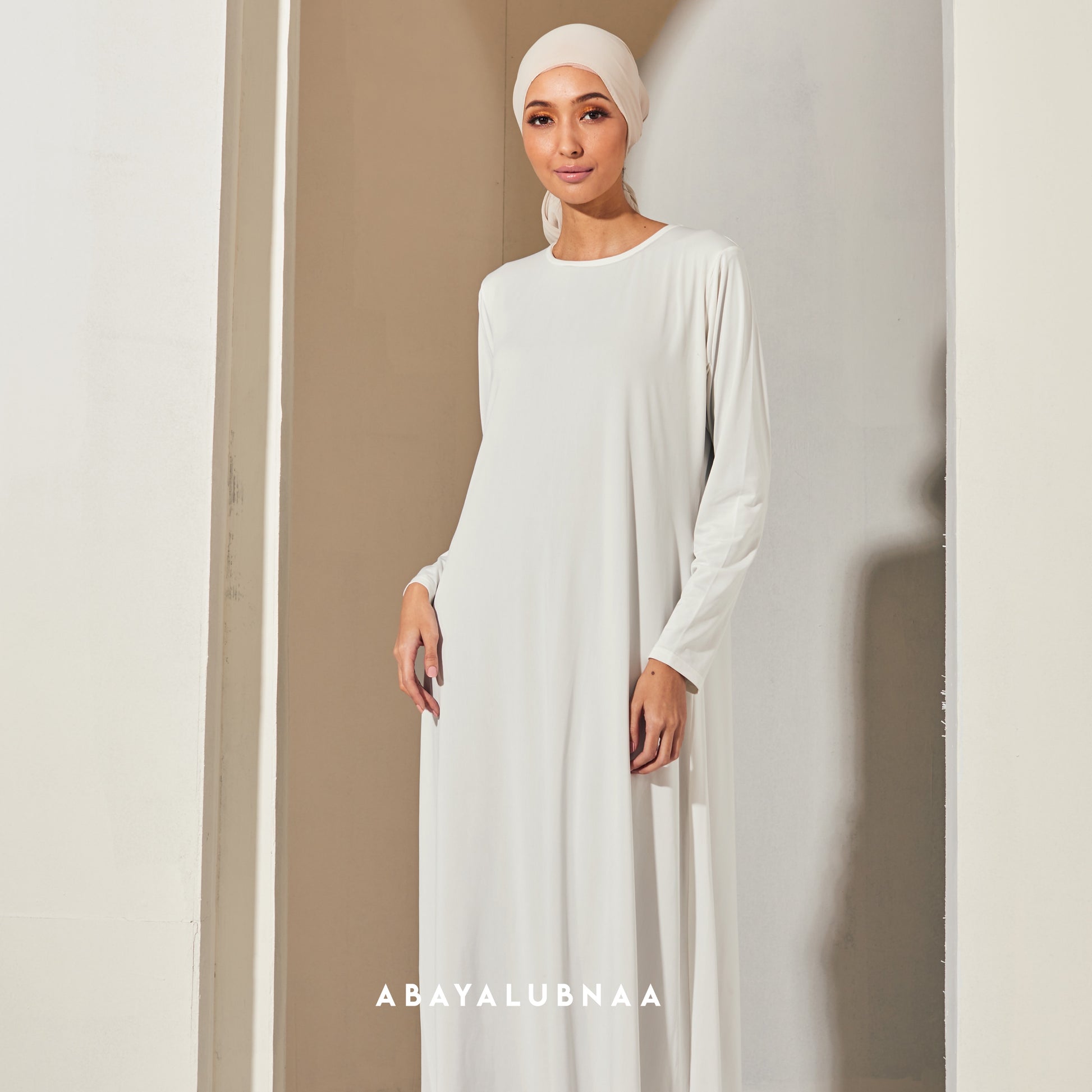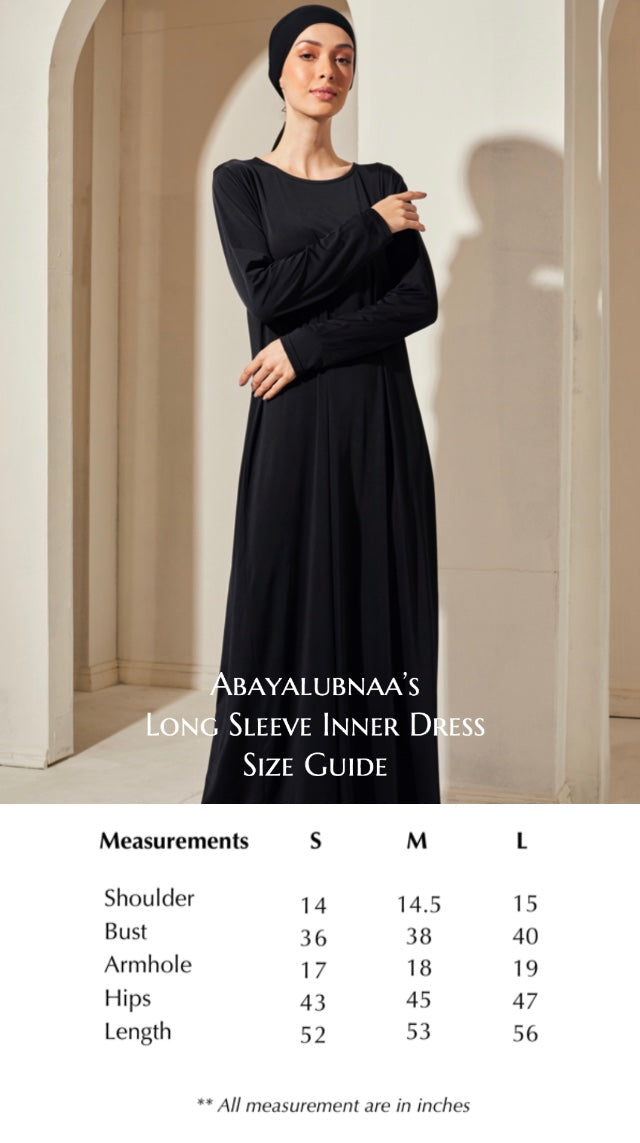 Long Sleeve Inner in Off White
Regular price
RM85.00 MYR
Sale price
RM85.00 MYR
Regular price
Tax included.
Product description
Product Details
Searching for something modest to pair with your long sheer outfits?  Abayalubnaa's new inner is the perfect solution. It's a comfy slip that you can wear underneath abayas and dresses for extra coverage. It helps to keep your look modest while also maintaining a less revealing silhouette.
Once you're done with the day, just wear it on its own to lounge at home in style. With a flattering design that is not too loose or too fitting, our inner uses a breathable and airy material that keeps you cool even in sweltering heat.
It features a round neck and relaxed fit which allows ease of movement , producing a practical outfit that you can wear with confidence throughout the day. Available in long sleeved and sleeveless options.
Sleeveless round neck inner
Slight Cap sleeve
Light-Weight
Cooling
Breathable
Sweat absorbent
Stretchable
Material : Jersey
DISCLAIMER : Bear in mind that all the photos are captured in a photography studio with controlled lighting from all angles. The colours are made to be as close to the original c
Material:
Jersey material
Details:
- Sleeveless round neck inner
- Slight Cap sleeve
- Light-Weight
- Cooling
- Breathable
- Sweat absorbent
- Stretchable


Care Guide:
Hand wash only