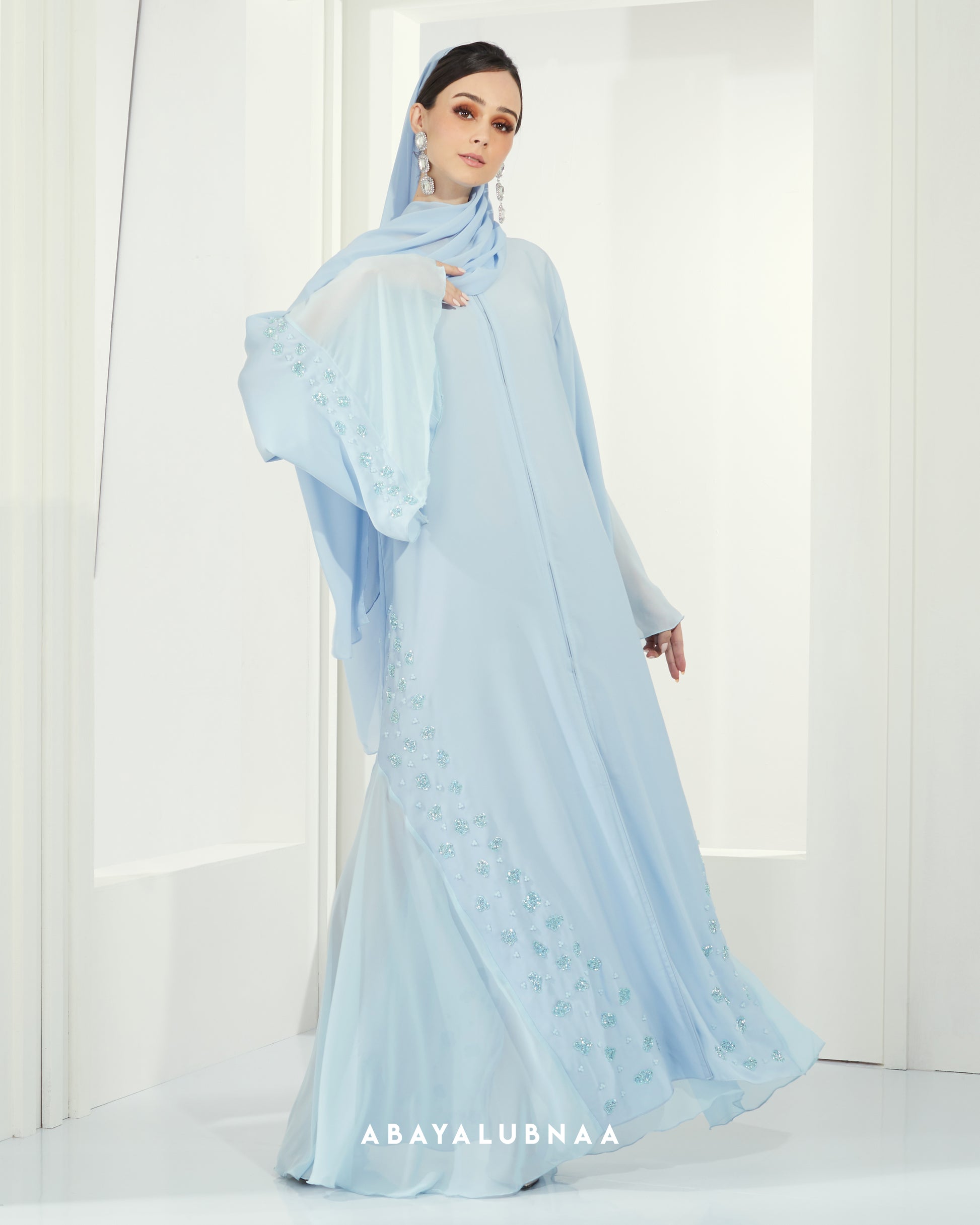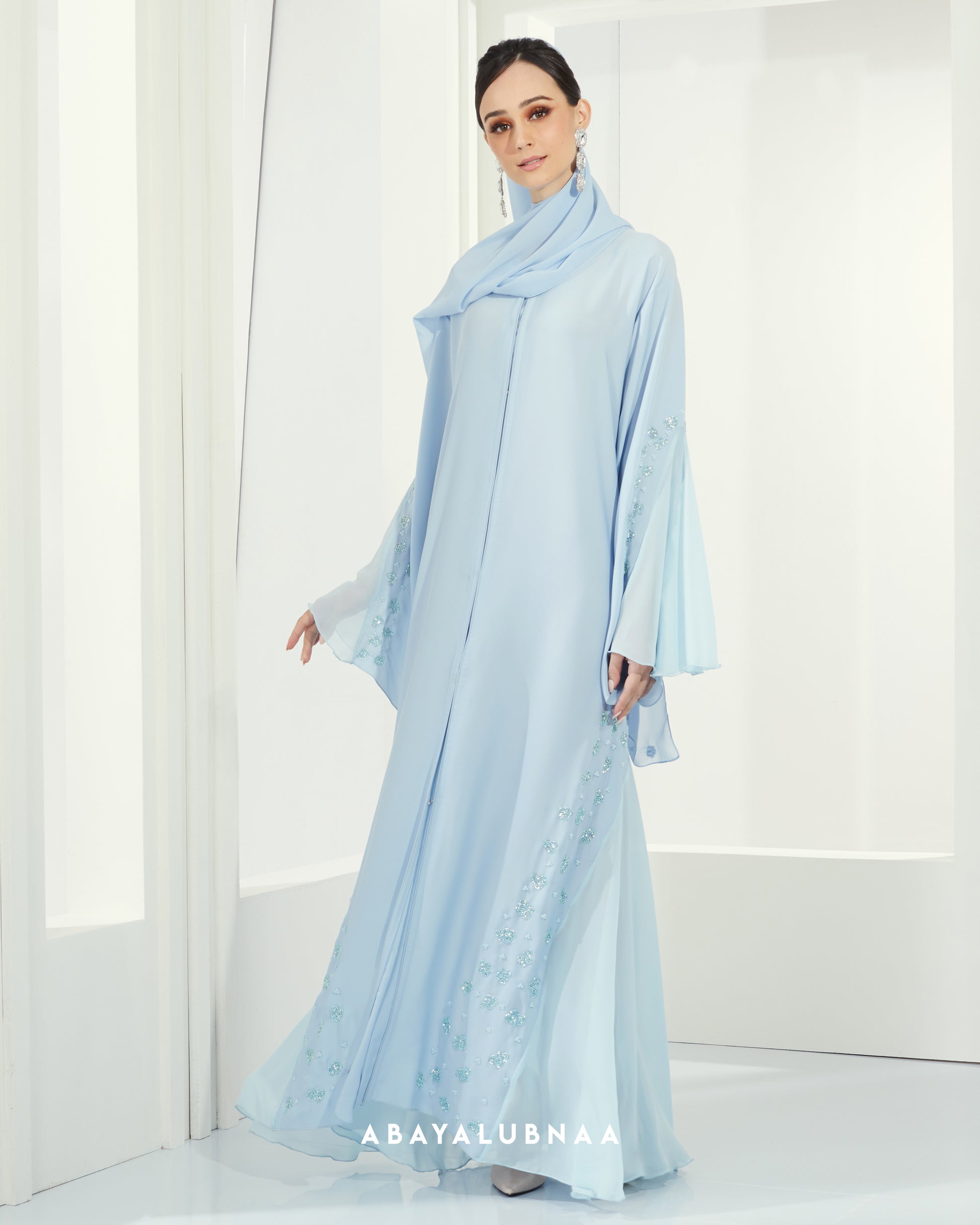 Meghan Abaya in Baby Blue
Regular price
RM400.00 MYR
Sale price
RM400.00 MYR
Regular price
RM520.00 MYR
Tax included.
Product description
Product Details
Megan Abaya draws inspiration from the peek-a-boo trend with a V-Shape side split crafted in chiffon enhanced with dainty beaded flowers. This romantic feature is a unique design element which utilizes flow and form in a dynamic shape that is never seen before in our previous creations.
Devoid of lace, Megan is a testament of simplicity and elegance, showcasing two different materials, nidha and heavy chiffon to produce contrasting textures and movement through the abaya's skirt. Detailed in an A-line silhouette, Megan has a flattering structure that would complement all body types.
DISCLAIMER : Bear in mind that all the photos are captured in a photography studio with controlled lighting from all angles. The colours are made to be as close to the original colour as possible. Colours might vary from each smartphone OR computer settings.
 SHAWL
Shawl will be given based on the availability of material in the colour that will match the abaya the best.
Material:
Premium Nidha Material with Heavy Chiffon
Details:
- V Neck
- Open Type
- A Cut
- Dainty beaded flowers
- Model is wearing size 58
- Model Height : 175 cm
- For full coverage, we advise our customers to wear an inner with our off white abayas as the fabric is sheer

Care Guide:
Hand Wash