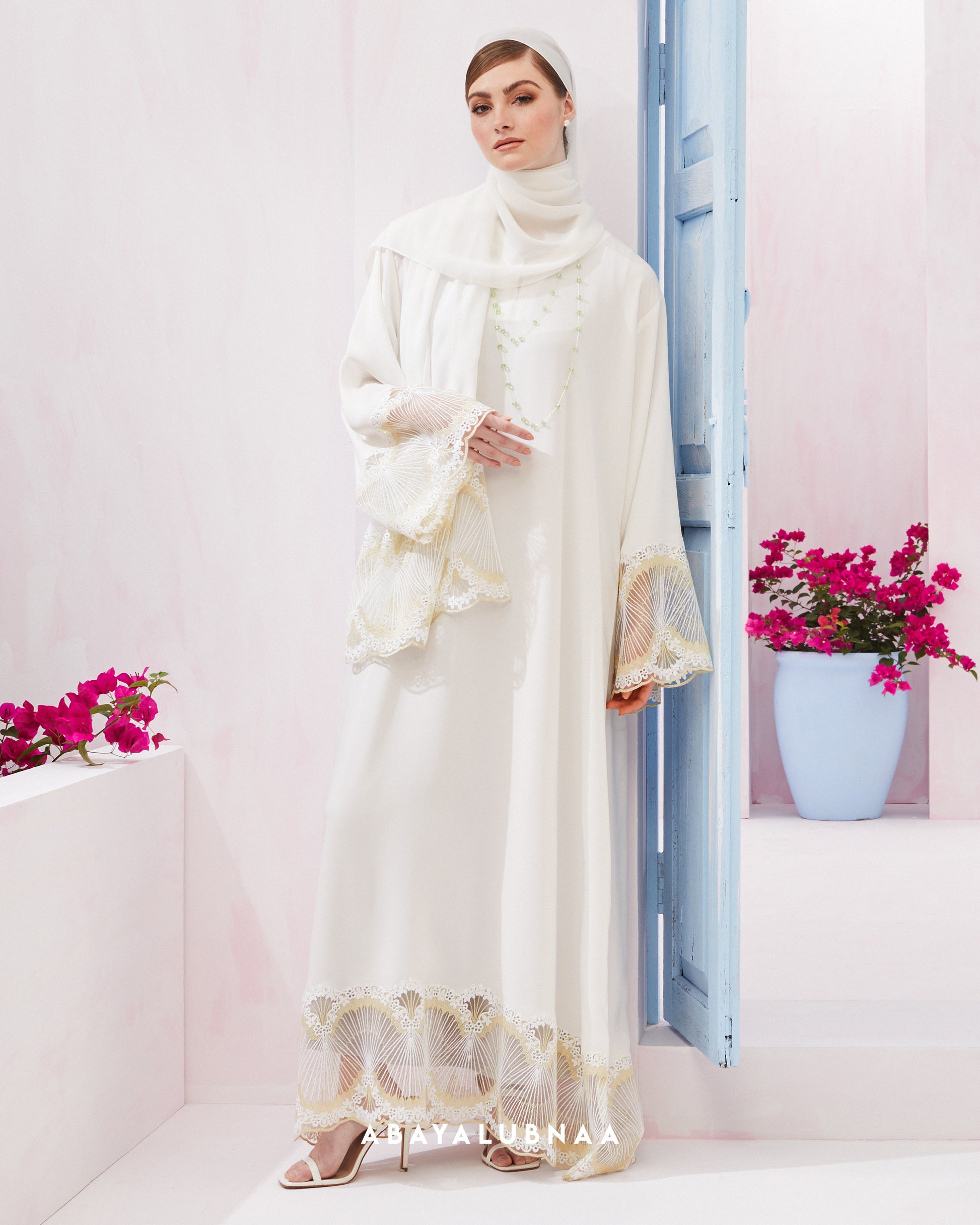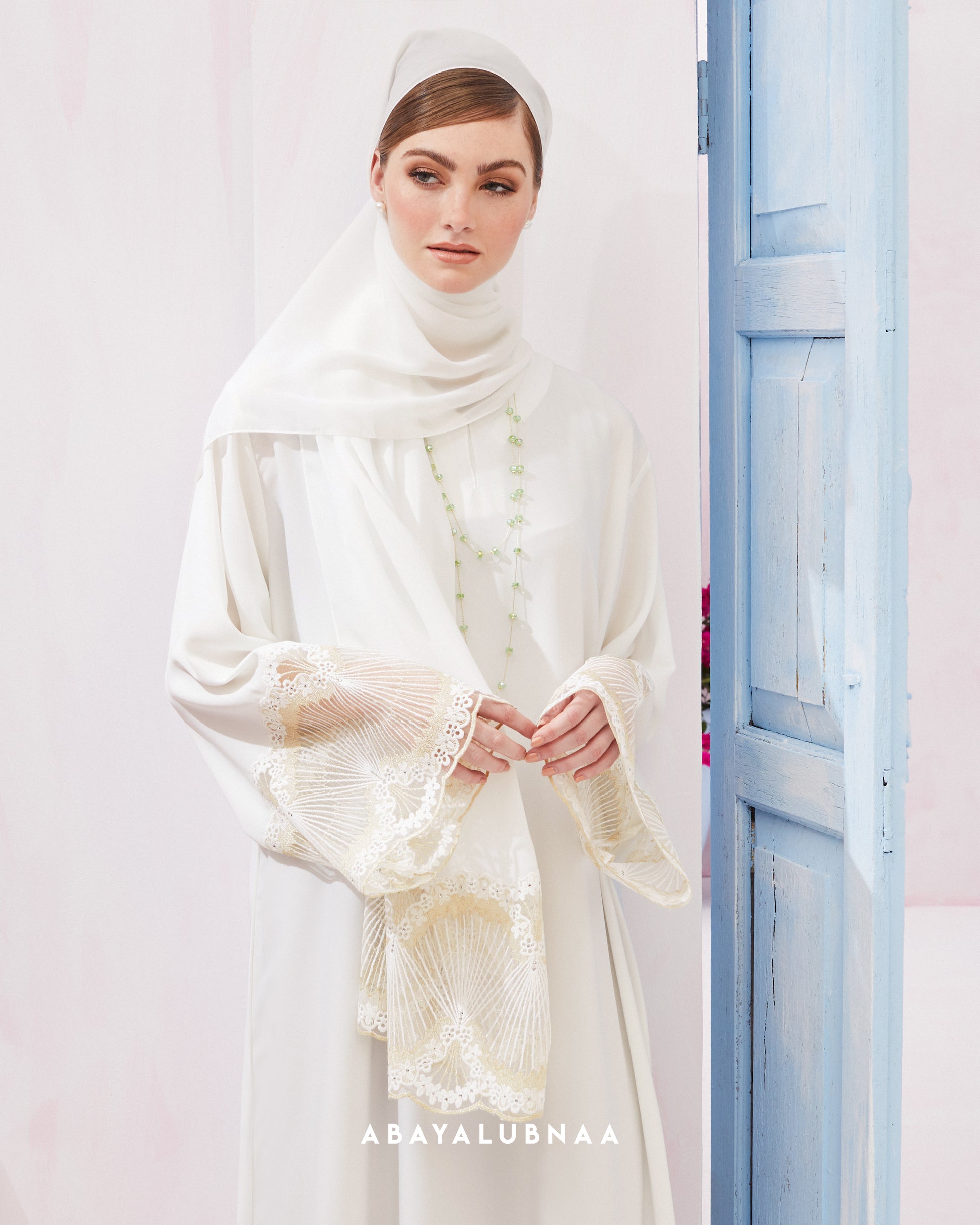 Melanie Abaya in Off White
Regular price
RM400.00 MYR
Sale price
RM400.00 MYR
Regular price
RM550.00 MYR
Tax included.
Product description
Product Details
Making a glamorous impression for #lubnaalebaran2023 is an effortless feat with Melanie. Melanie is the quintessential raya design, glistening golden lace with an elaborate pattern trim the sleeves and hem of this sophisticated abaya, embodying an outfit that exudes charisma. White and gold are the primary colours in this exclusive collection, crafted from the most luxurious fabric that feels luscious on your skin.
Melanie is exemplary in its symmetry, scalloped edges fan out, reminiscent of origami folds, adorned with flowers beautified with crystals to evoke a sense of empowerment and romance to set you off in a celebratory mood for #lubnaalebaran2023. The hem of the abaya echoes this effect, conjuring up a cohesive look from top to bottom.
Billowy sleeves with peek-a-boo detailing in the enticing combination of white and gold encapsulate an ultra feminine style, perfectly matched with a gorgeous silhouette that drapes and falls to a maxi length. In Melanie, you will be Raya-ready in a design that is truly made for ushering in the month of Syawal.
DISCLAIMER : Bear in mind that all the photos are captured in a photography studio with controlled lighting from all angles. The colours are made to be as close to the original colour as possible. Colours might vary from each smartphone OR computer settings.
SHAWL
Shawl will be given based on the availability of material in the colour that will match the abaya the best.
Material:
Premium Nidha Material
Details:
- Close Type
- Straight Cut
- V Neck
- Billowy sleeves with peek-a-boo detailing in the enticing combination of white and gold
- Model is wearing size 58
- Model height : 175 cm
Care Guide:
Hand Wash