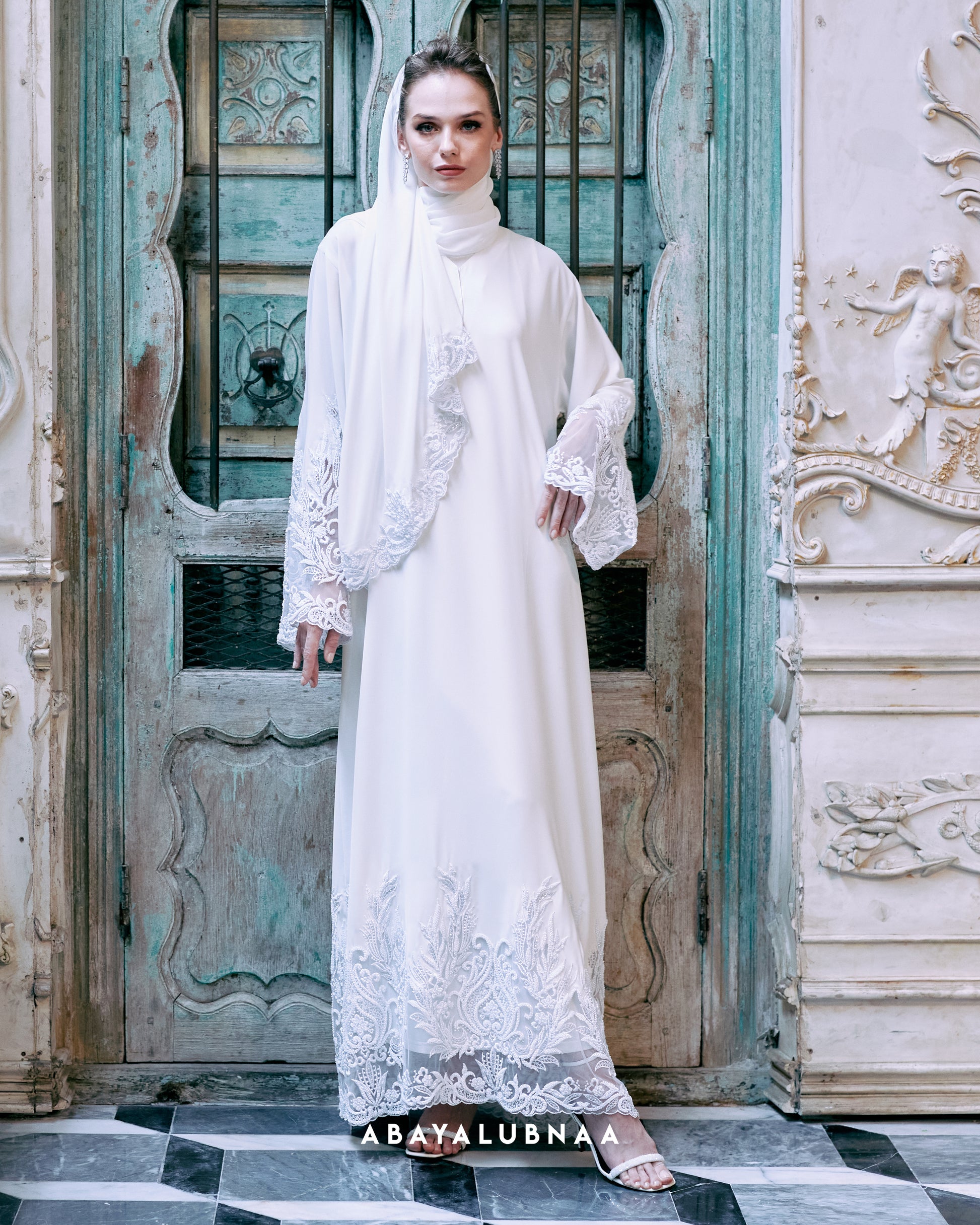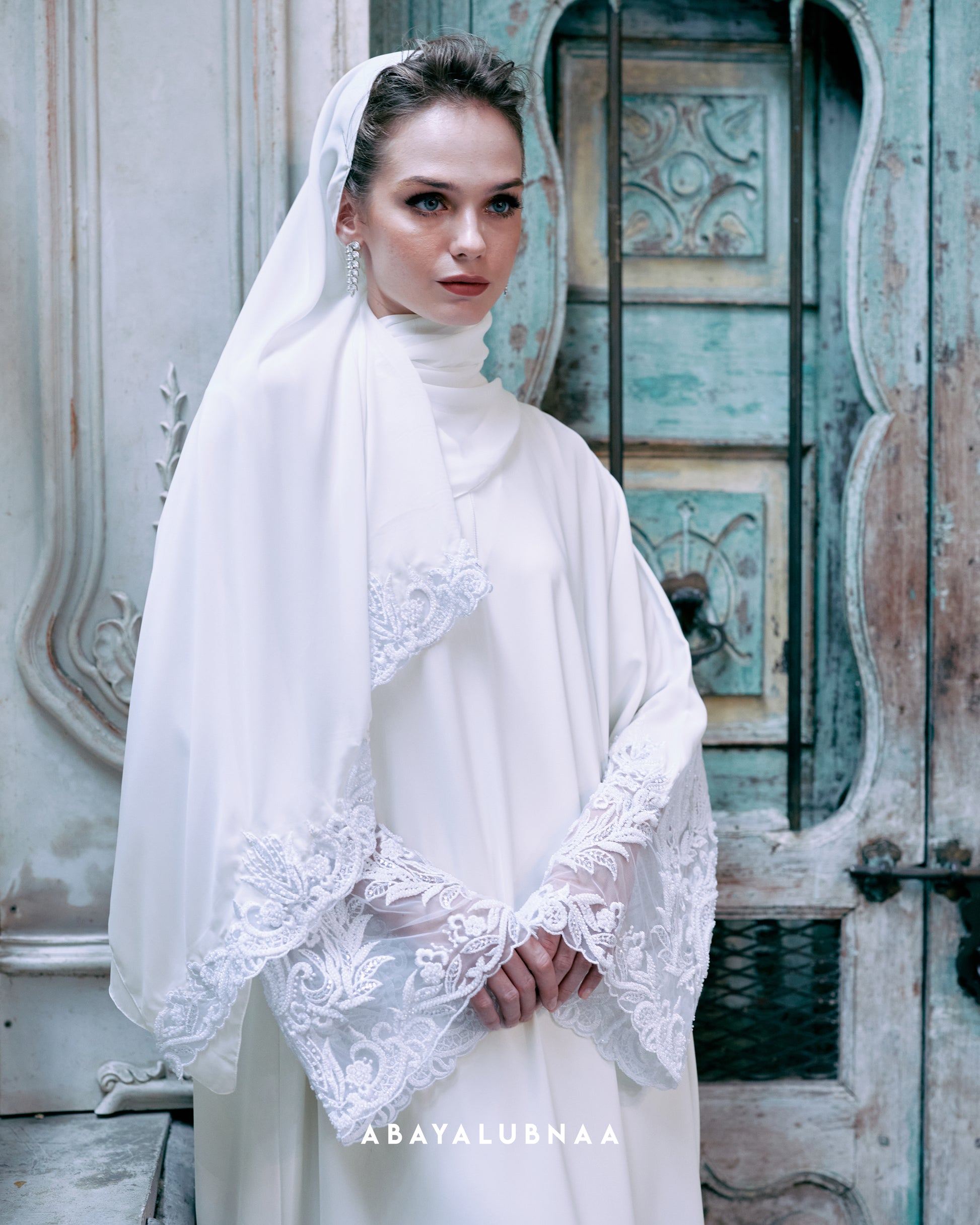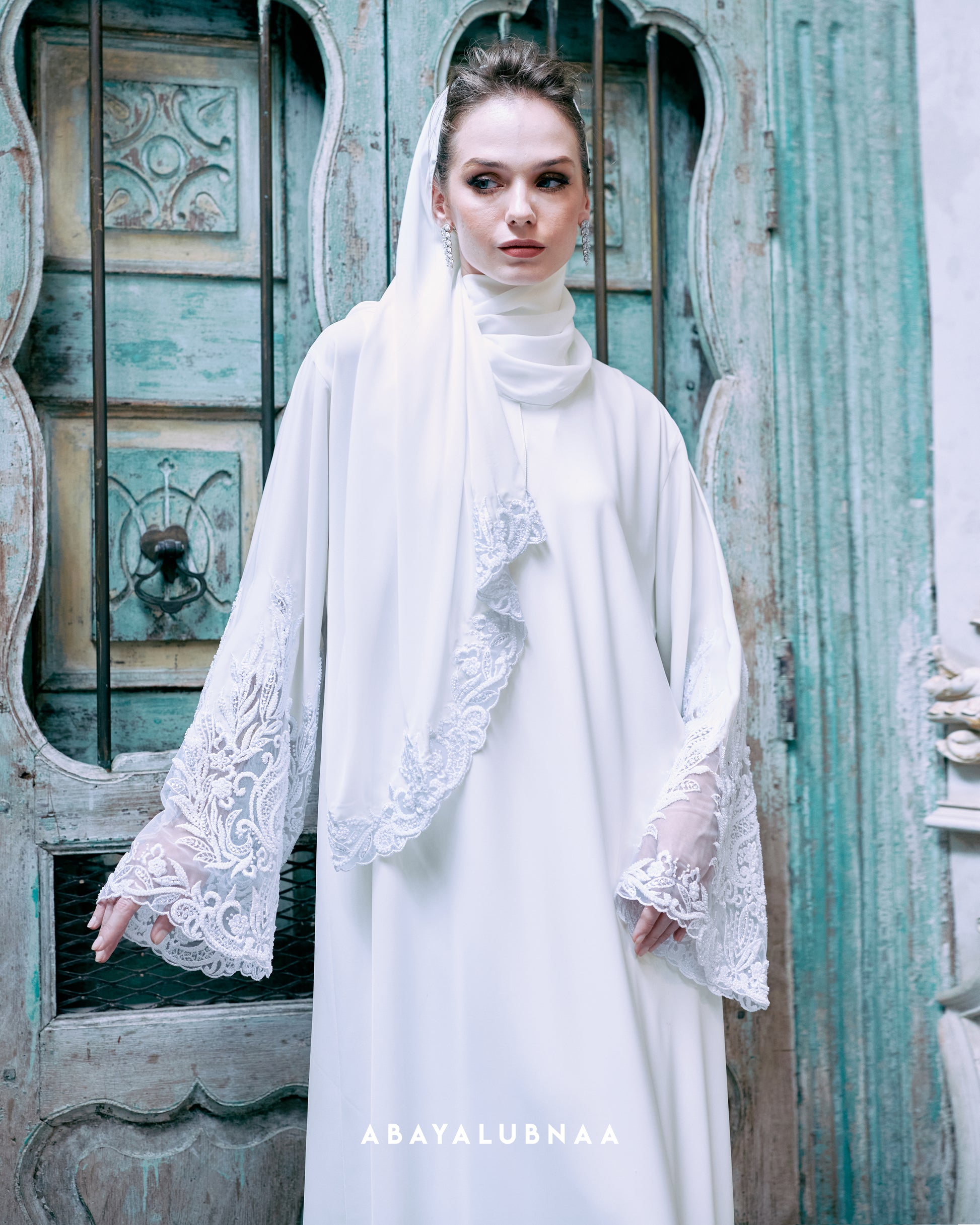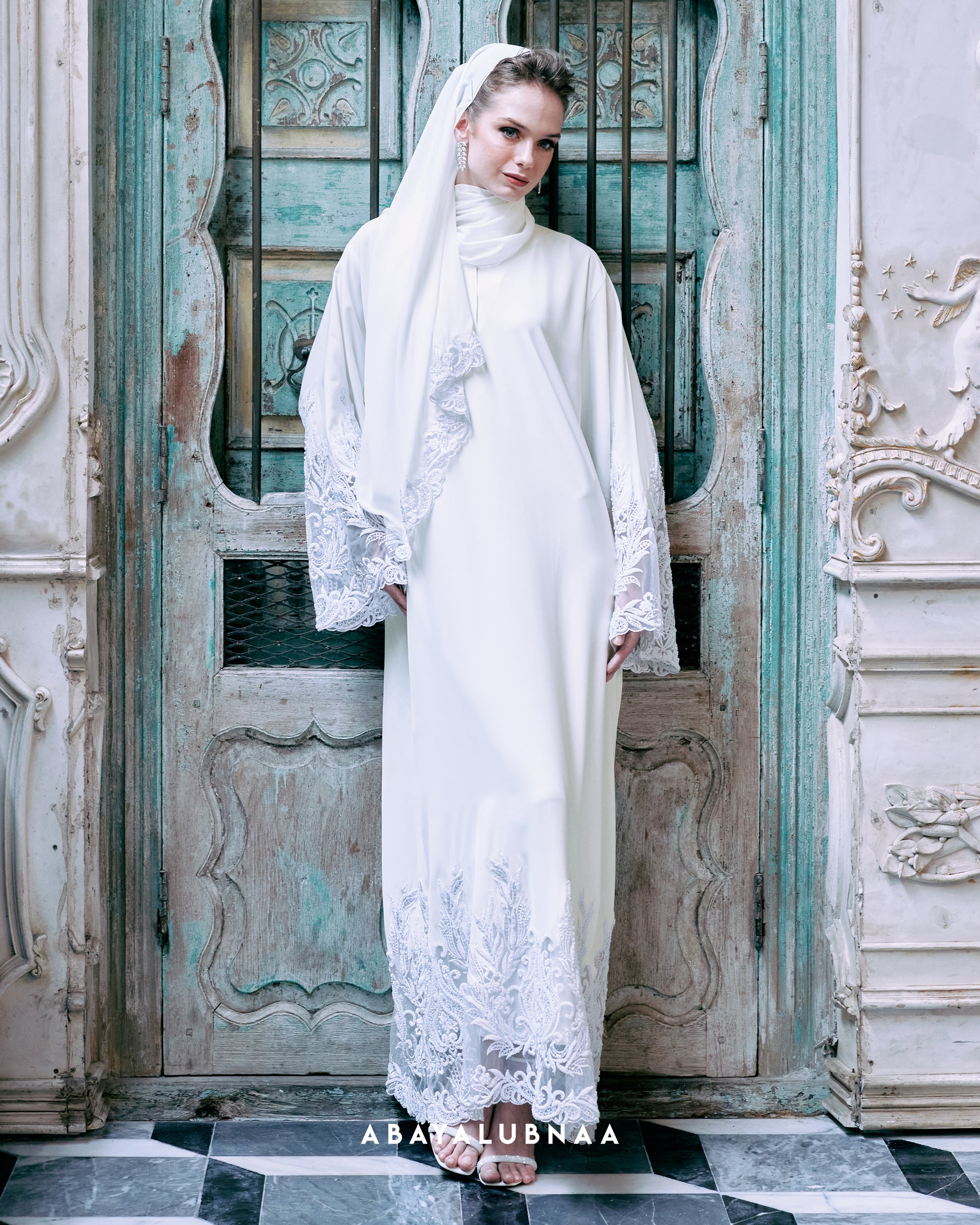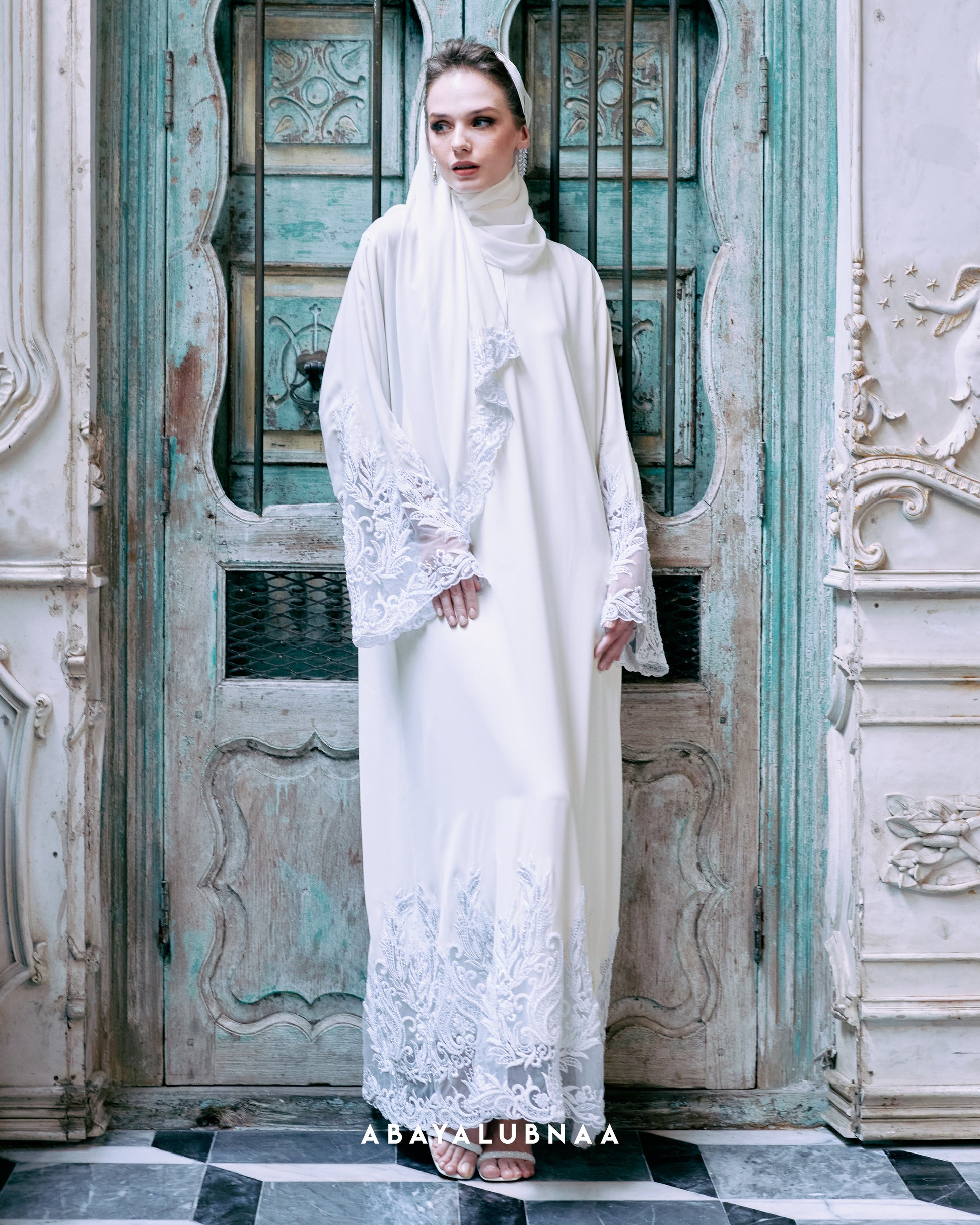 Regular price
RM650.00 MYR
Sale price
RM650.00 MYR
Regular price
Tax included.
Product description
Product Details
Timelessly sophisticated, Perla has a lasting appeal making it the ideal bridal choice for 2023 and beyond. Available in off white or lilac purple, Perla is trimmed with elaborate embroidery, bedizened with delicate beads to create a 3D effect with a whimsical, ethereal mood, turning it into the perfect vessel to transform you to Queen of the day at your much awaited nuptials.
Inspired by crocus blossoms, the curlicues forming the carefree bulbs are intricately decorated with shimmering embellishments, framed by leaves entwining the sleeves and hem, fanning out to give sparkle and weight to the lightweight fabric. The weighted hem keeps the abaya from flying up so you will appear put-together no matter the weather.
A matching shawl completes the ensemble, keeping everything modest as you embark on your journey to wedded bliss. Always event-ready, Perla is a chic option for the first chapter of your lifetime romance.
DISCLAIMER : Bear in mind that all the photos are captured in a photography studio with controlled lighting from all angles. The colours are made to be as close to the original colour as possible. Colours might vary from each smartphone OR computer settings.
SHAWL
Shawl will be given based on the availability of material in the colour that will match the abaya the best.
Material:
Premium Nidha
Details:
- Trimmed with elaborate embroidery, bedizened with delicate beads to create a 3D effect
- Intricately decorated with shimmering embellishments, framed by leaves entwining the sleeves and hem
- Model is wearing size 58
- Model Height : 175 cm
- Close Type
- Straight Cut
Care Guide:
Hand Wash