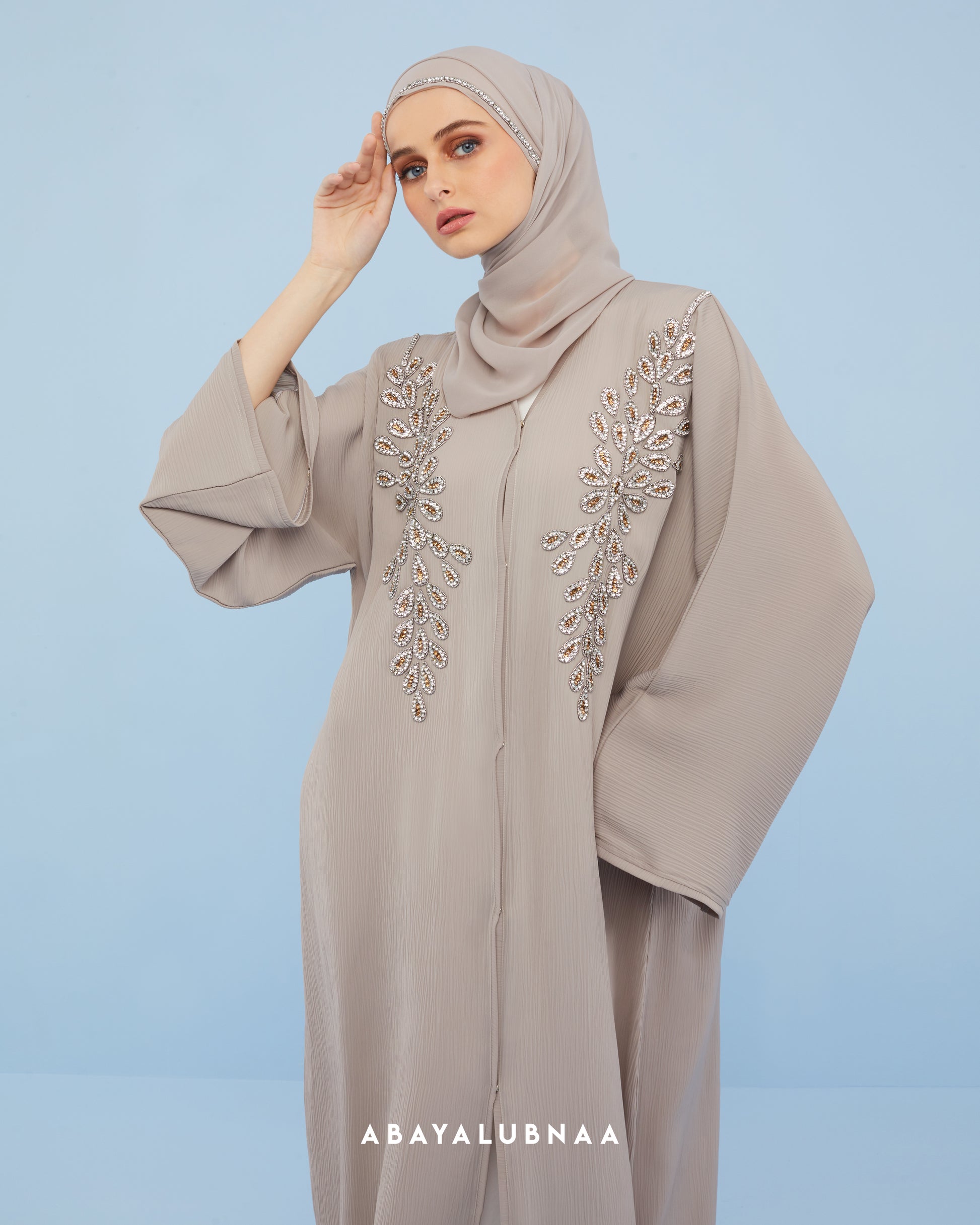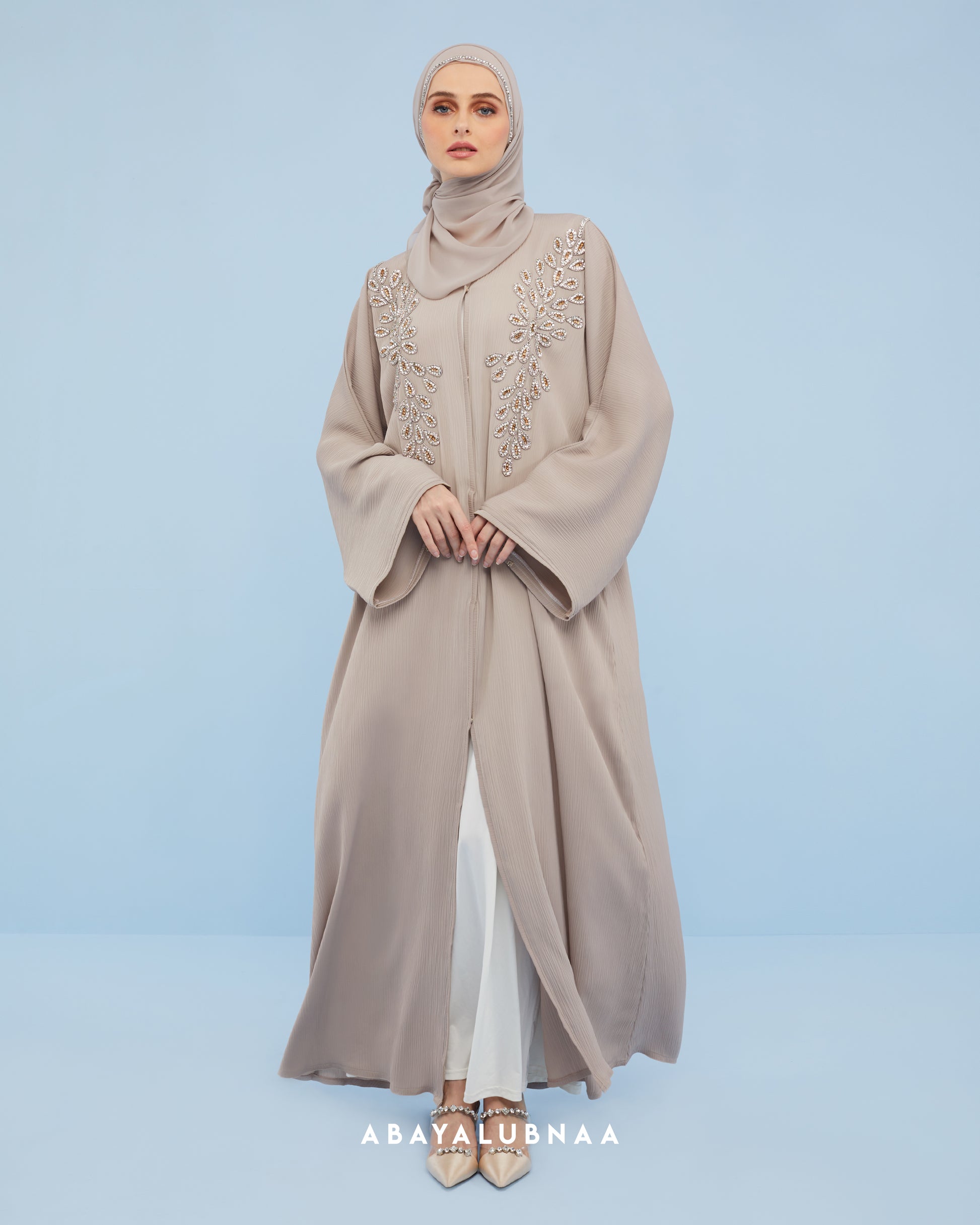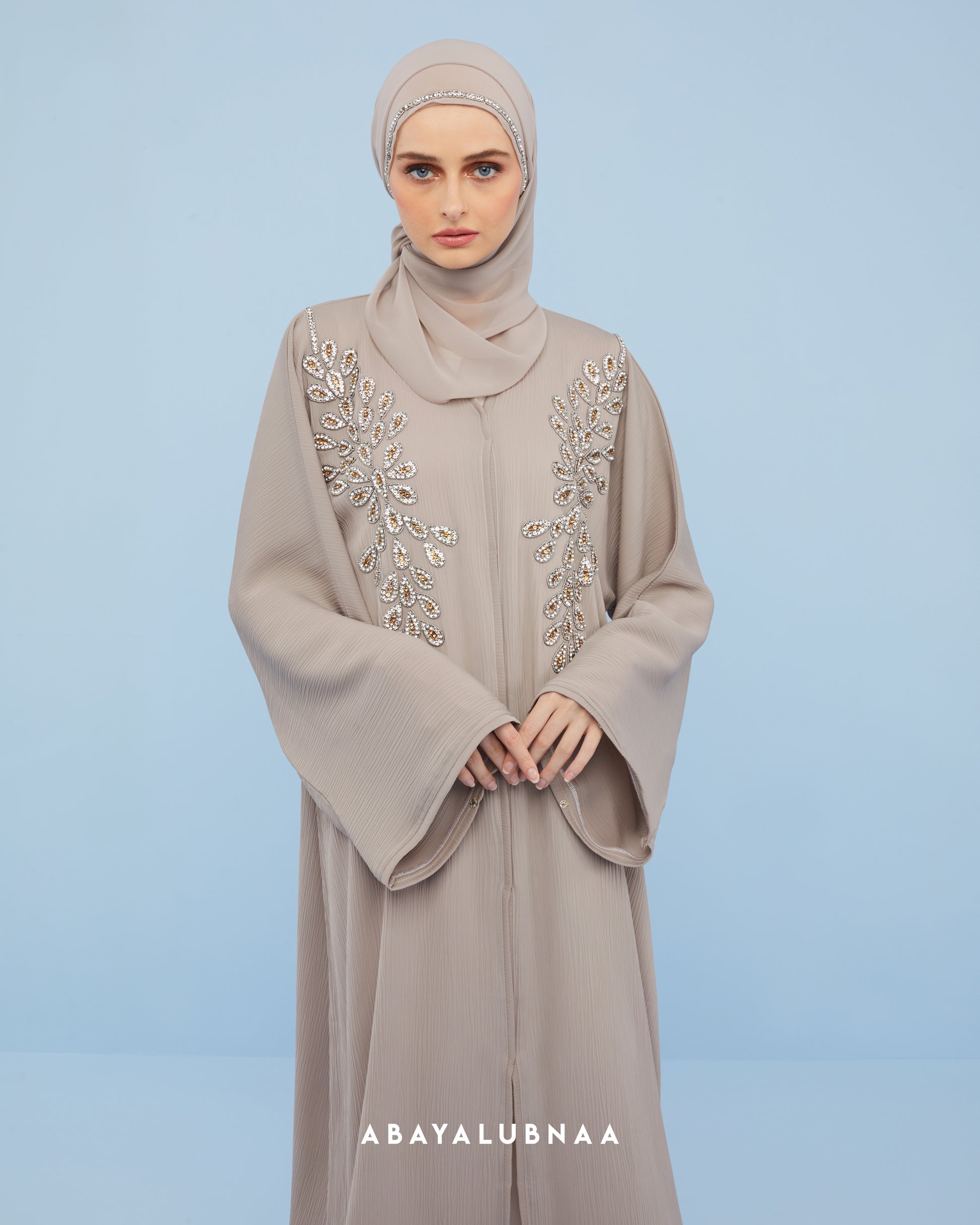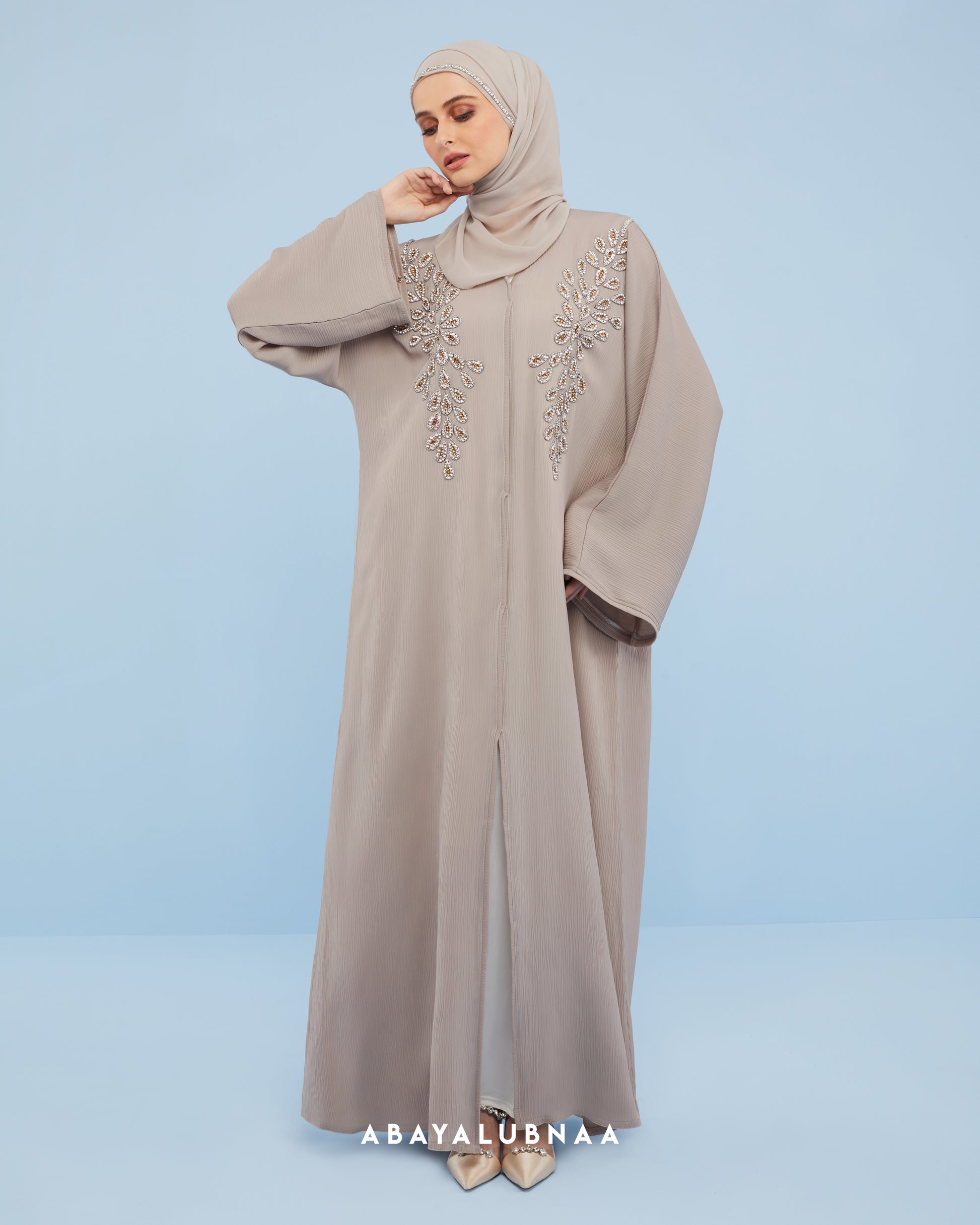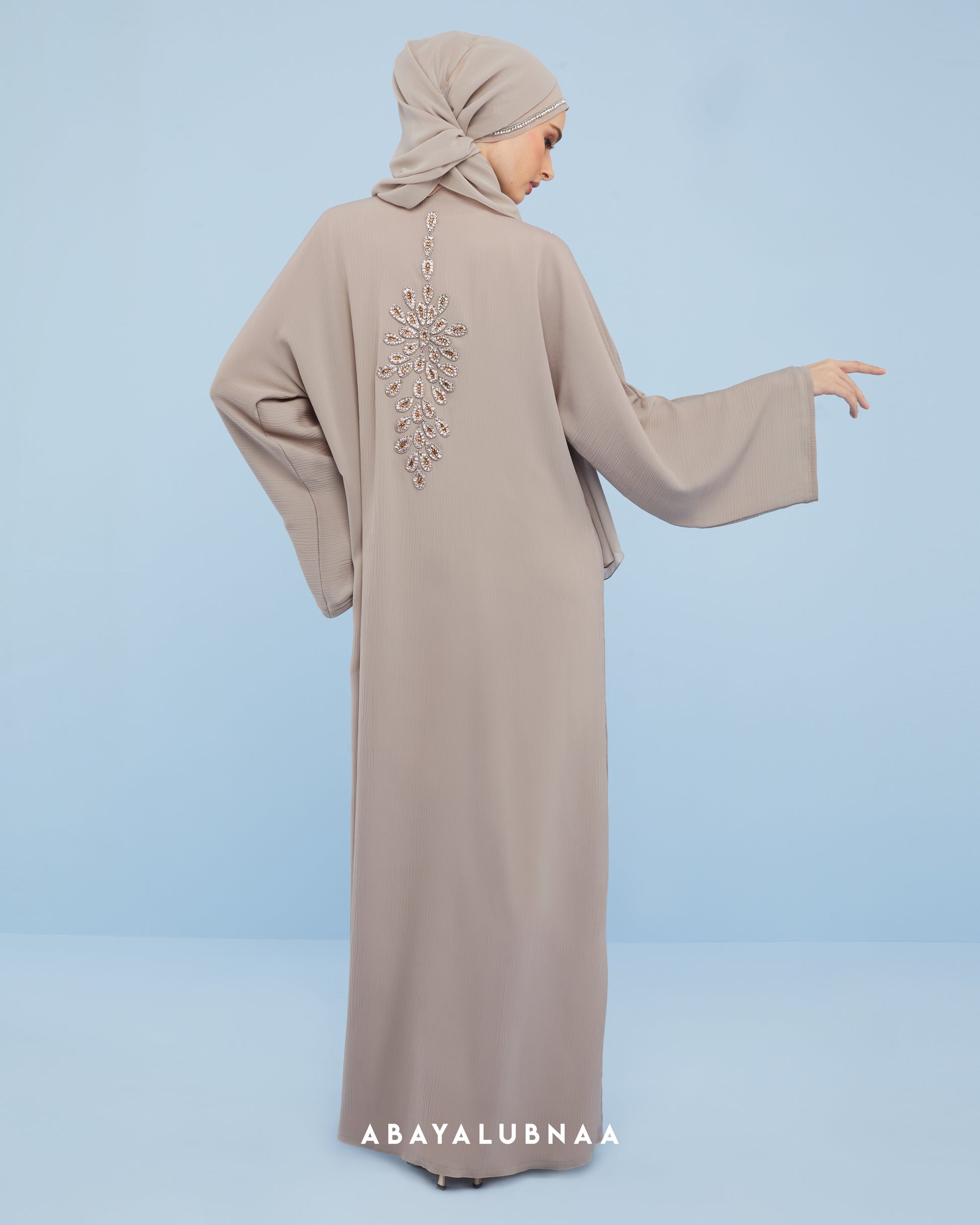 Qalisha Abaya in Opal Grey
Regular price
RM450.00 MYR
Sale price
RM450.00 MYR
Regular price
Tax included.
Product description
Product Details
Qalisya heads into a contemporary direction with an ornate display of crystal embellishments cascading in a chandelier-like formation for a modern aesthetic that channels supreme glam. The flowing drape is detailed with matching crystals outlined by metallic stones, composing a cornucopia of leaf blades fanning abundantly to cover the top half of the abaya, filling up two panels on the front and one on the back.
Qalisya is an open-type abaya that you can wear on its own or layered with an inner dress for extra coverage. The material requires no ironing, making the Qalisya a low-maintenance garment that you can style even when time is limited.
This travel-ready abaya has a fuss-free quality that is suitable for all occasions, staying immaculate even when you have to endure long-haul flights or hectic days. An essential addition to your collection, Qalisya is a bejeweled creation that will take your sparkle to the next level.
DISCLAIMER : Bear in mind that all the photos are captured in a photography studio with controlled lighting from all angles. The colours are made to be as close to the original colour as possible. Colours might vary from each smartphone OR computer settings.
SHAWL
Shawl will be given based on the availability of material in the colour that will match the abaya the best.
Material:
Zoom
Details:
Care Guide: