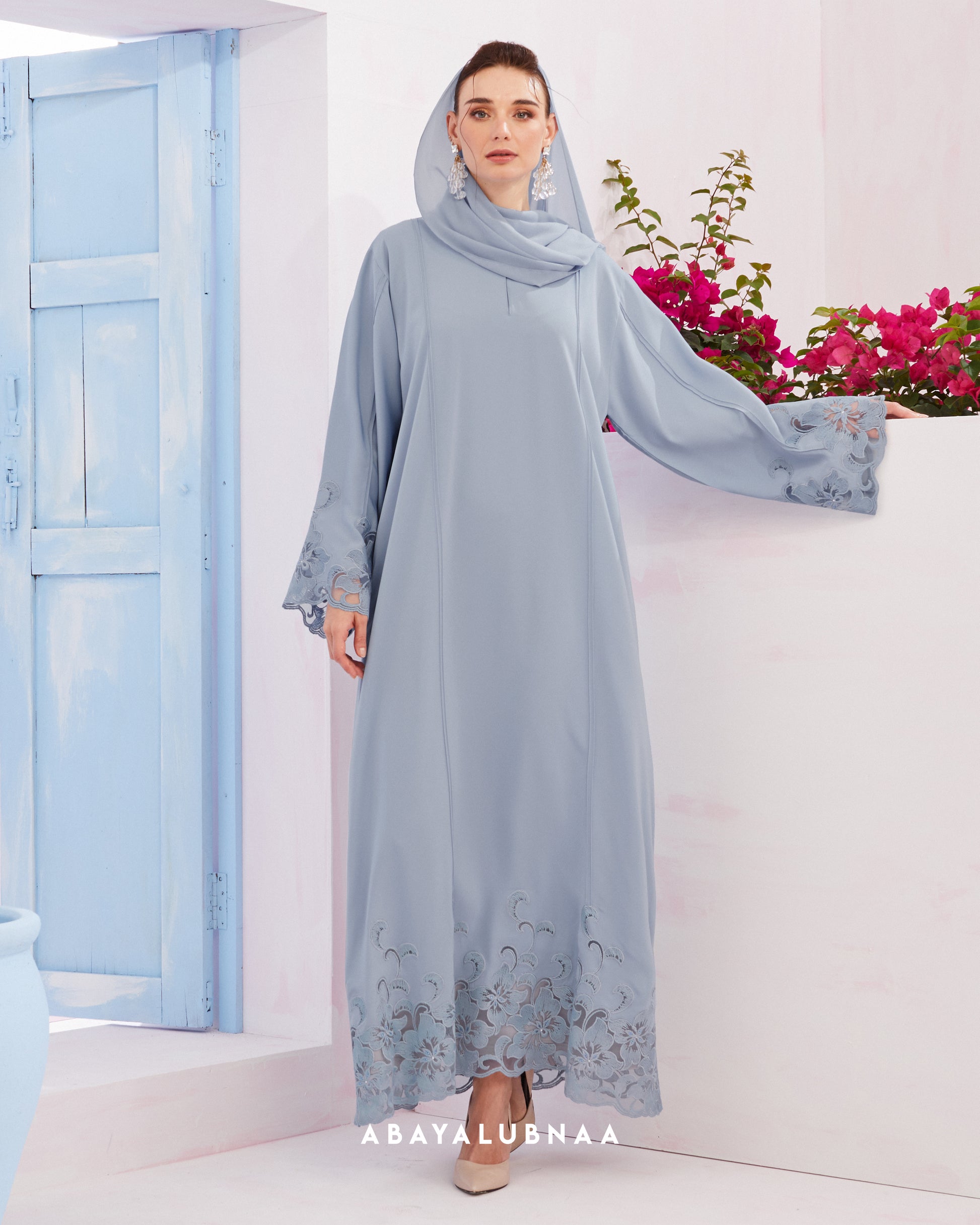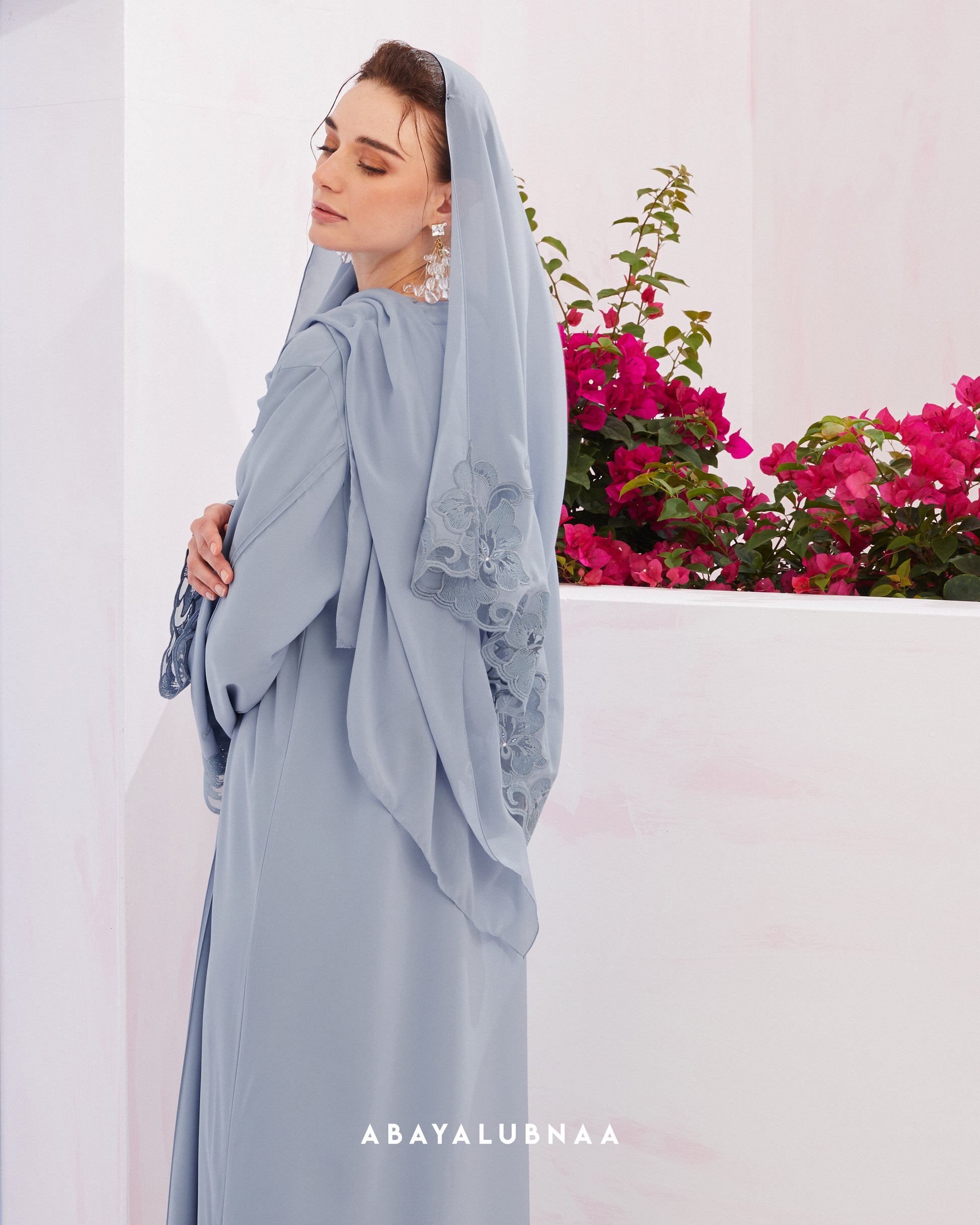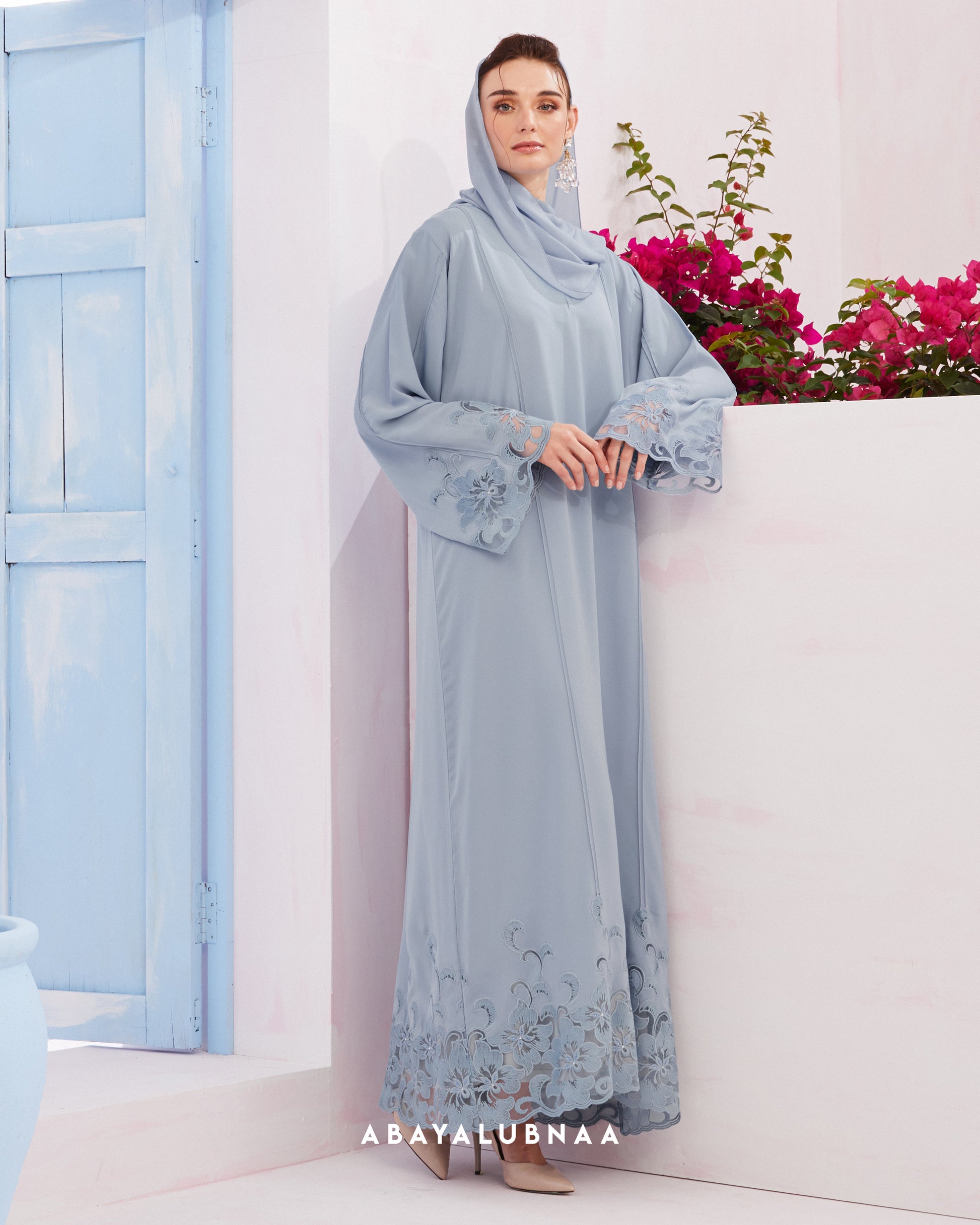 Talia Abaya in Powder Blue
Regular price
RM498.00 MYR
Sale price
RM498.00 MYR
Regular price
Tax included.
Product description
Product Details
#lubnalebaran2023 gives a lasting impression with its infinite beauty and elaborate splendour. The magnum opus of the collection is Talia, a design that draws inspiration from the artistry of nature. She is as serene as the morning dew that comes at daybreak, clinging to petals like a layer of vigour to rejuvenate the world.
Premium lace trim the sleeves and hem, a resplendent element redolent with lavish garlands of lilies, a flower that denotes purity and refined elegance.
Luscious hues for Talia were chosen based on the most popular colours in our previous iterations. You asked and we listened. Our customers' preferences were the reason for the spectrum of shades selected. 
Essence of romance is reflected in the exquisite draping of Talia's lush fabric, gilded with scintillating stones that sparkle like the sun reflecting across crystal waters.
Vertical lines add an ultra-modern symmetry, expressing contrast in a design that elicits love and celebration. You've enriched your heart spiritually during the holy month, when Syawal comes, revels in victory and memorializes it in Talia, the quintessential abaya from #lubnalebaran2023.
DISCLAIMER : Bear in mind that all the photos are captured in a photography studio with controlled lighting from all angles. The colours are made to be as close to the original colour as possible. Colours might vary from each smartphone OR computer settings.

SHAWL
Shawl will be given based on the availability of material in the colour that will match the abaya the best.
Material:
Nidha Material
Details:
- Close Type
- V Neck
- Premium lace trim the sleeves and hem, a resplendent
element redolent with lavish garlands of lilies, a flower
that denotes purity and refined elegance
- Model is wearing size 58
- Model Height : 175 cm
Care Guide:
Hand Wash