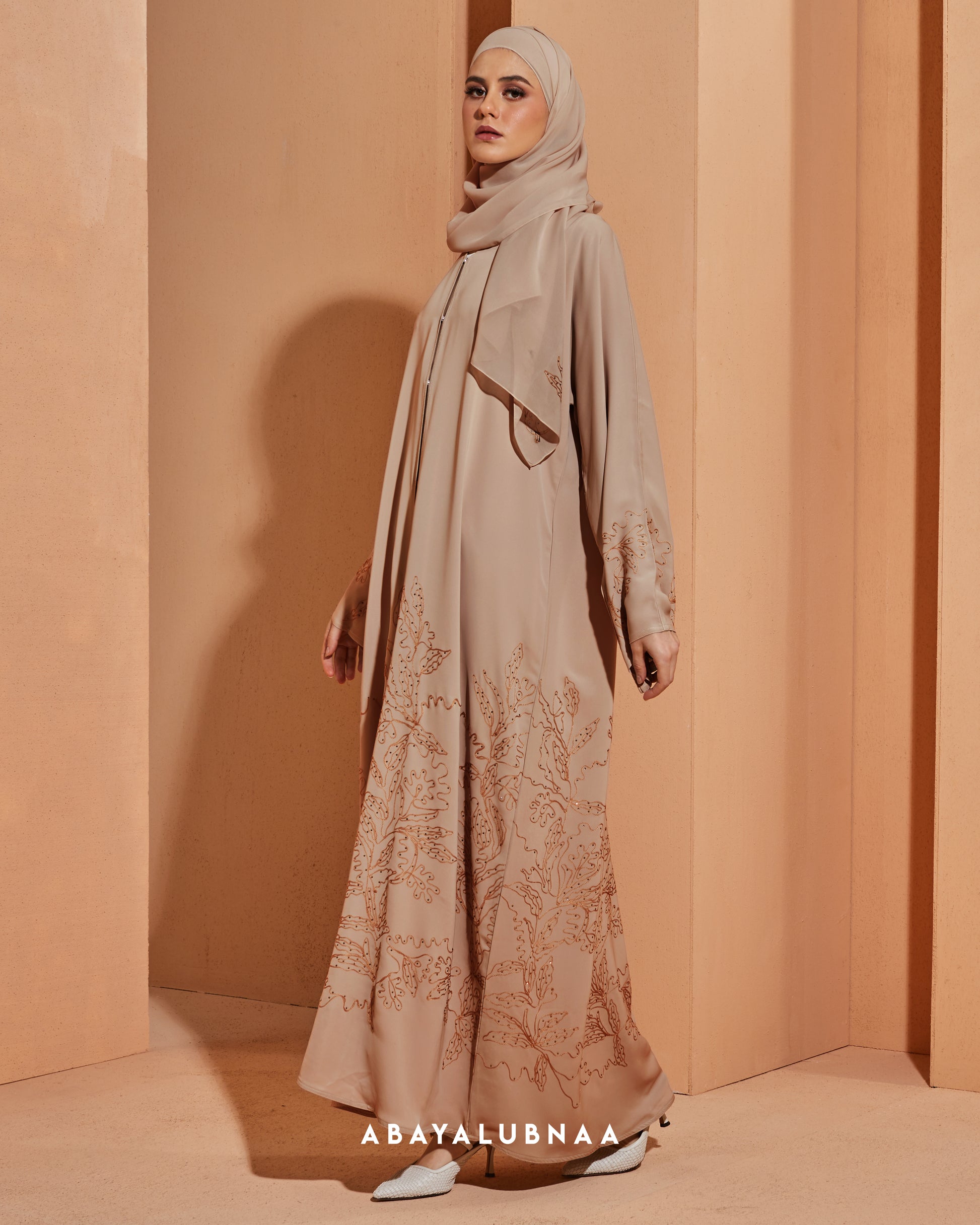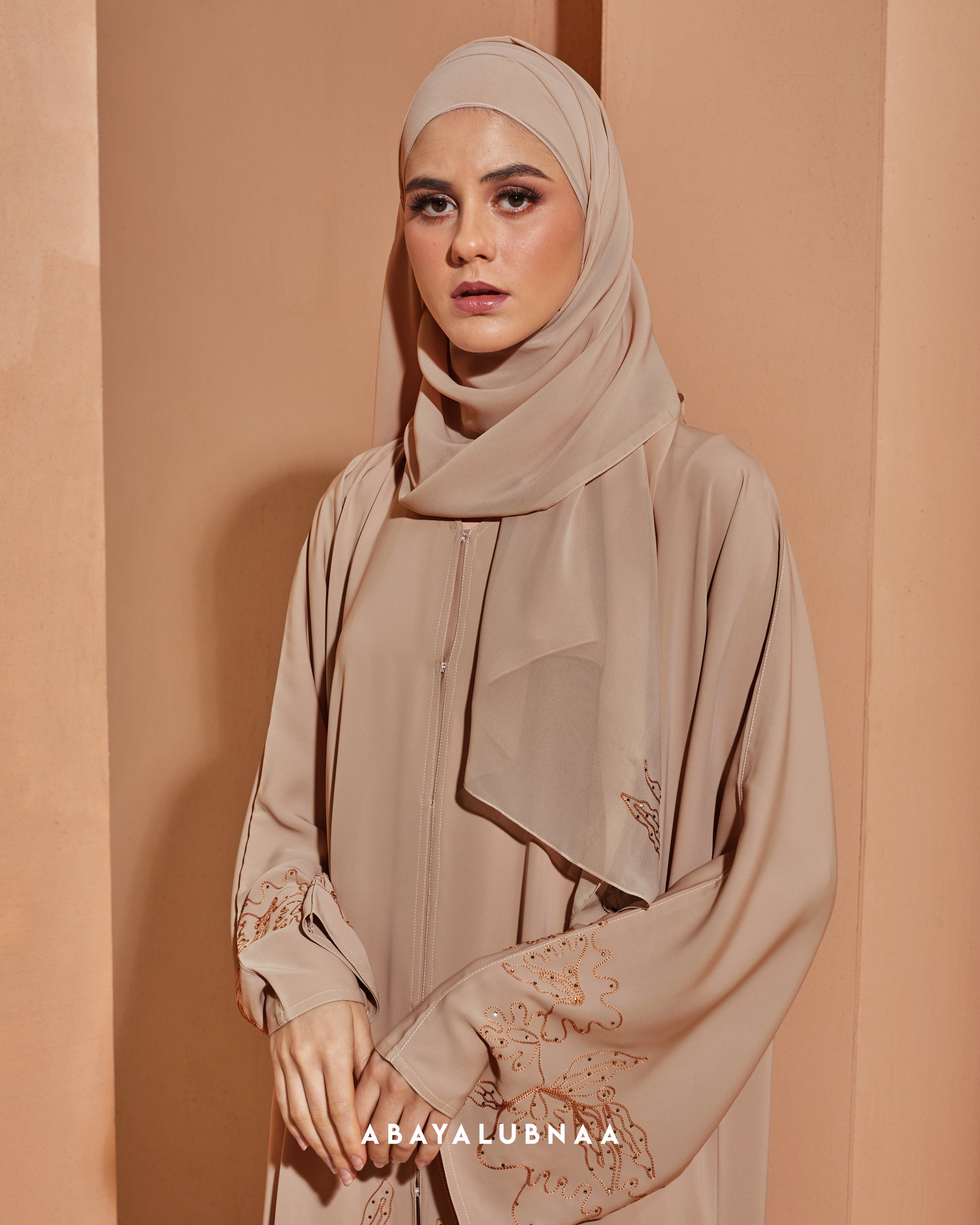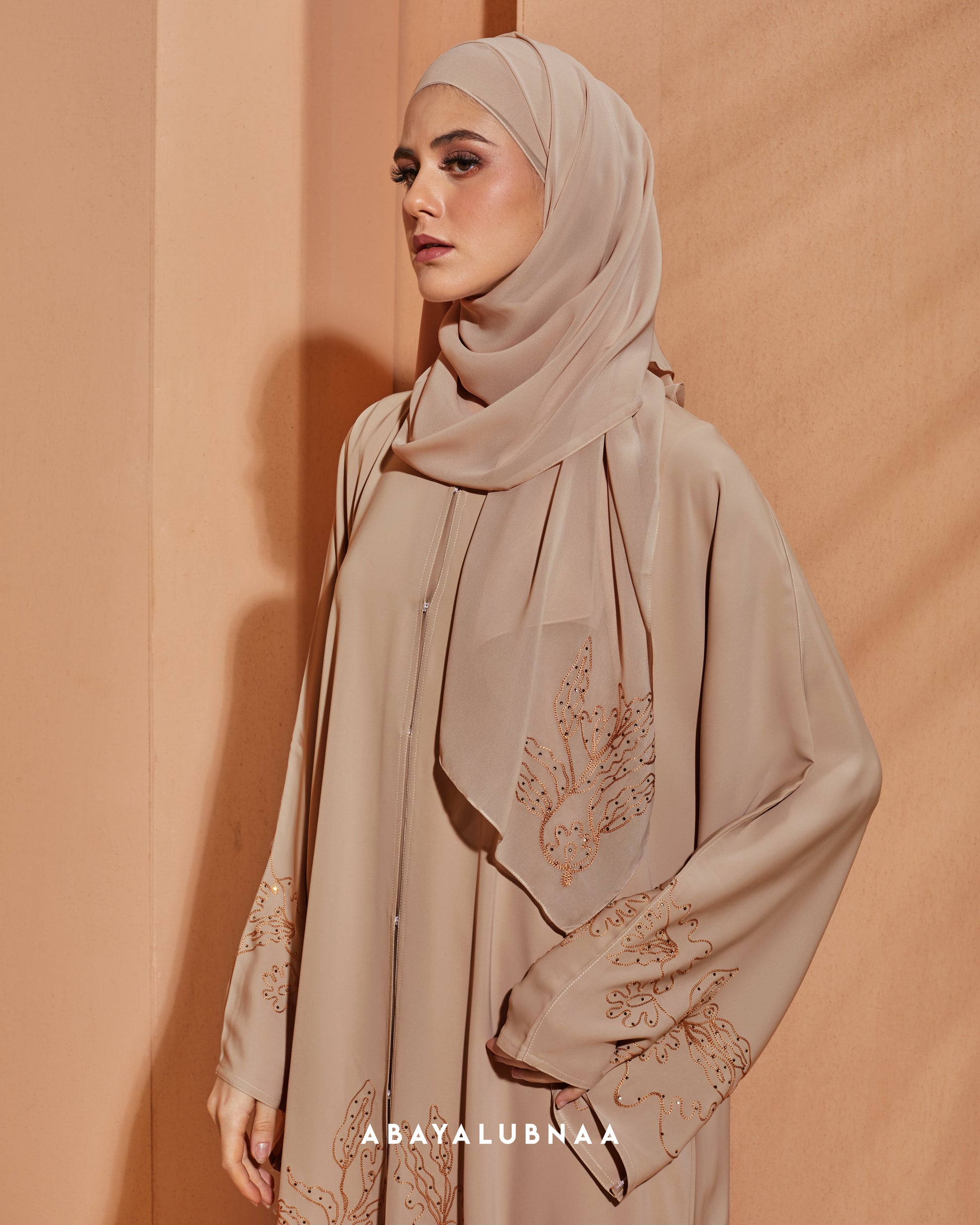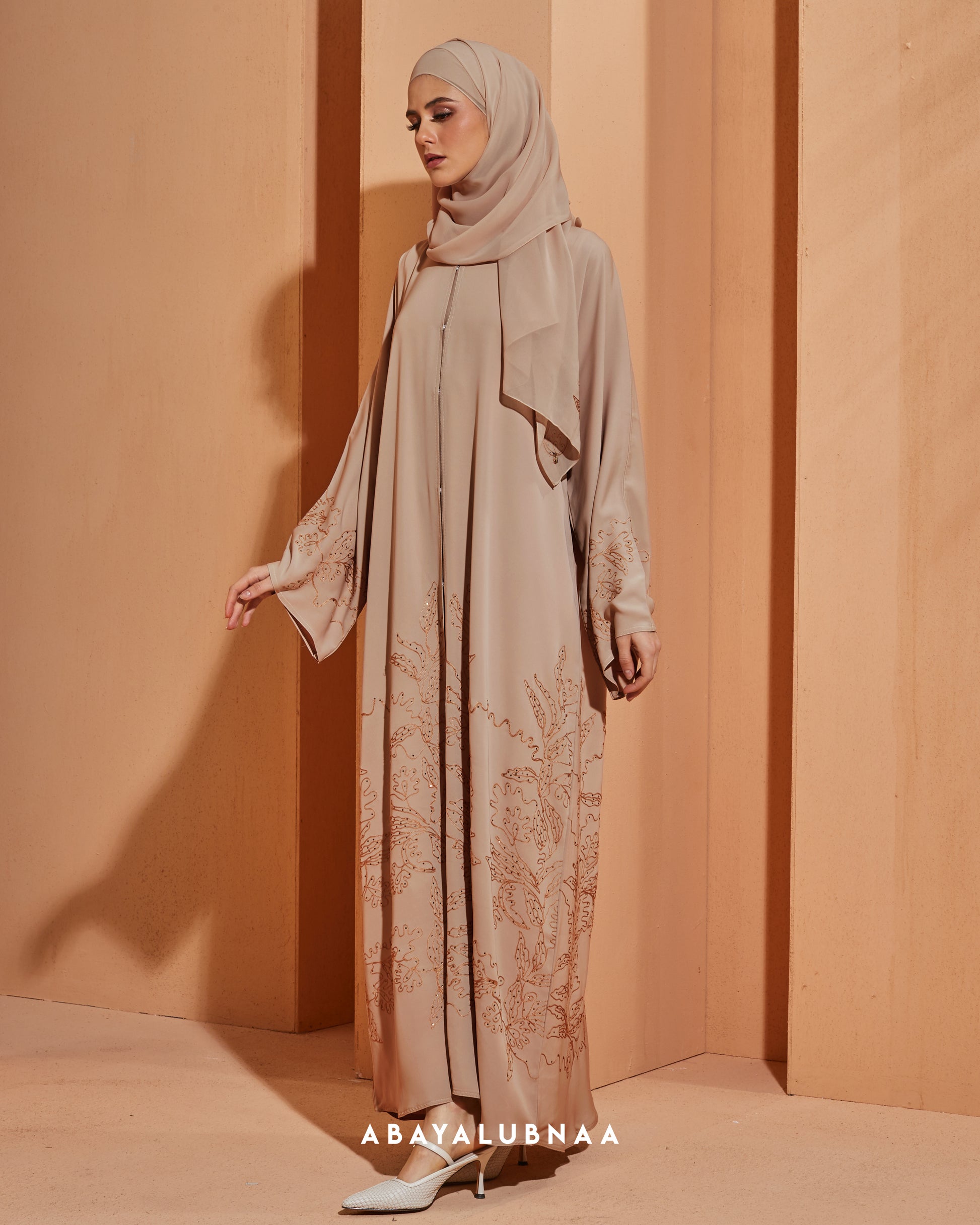 Yasmine Abaya in Light Nude
Regular price
RM450.00 MYR
Sale price
RM450.00 MYR
Regular price
RM450.00 MYR
Tax included.
Product description
Product Details
Seeking a seamless look for your abaya this season? Yasmin's nature inspired elegance features an ornamental floral motif, combining leaves and blooms that cover the abaya generously in a sophisticated design that is ultra chic and luxe. Matching sparkly stone crystals and intricate threading cascade on the front, with a repeat of the design on the sleeves for a cohesive style that is a testament to ultimate refinement.
Yasmin's appeal is the full embellishments spanning two thirds of the front area of the abaya, the exquisite design is completed with well embroidered sleeves and hem for a look that is absolute luxury. The embroidery are also beautified with immaculately stitched crystals that glimmer and shine under the light with each movement you make.
**Shawl will be given based on the availability of material in the colour that will match the abaya the best.
DISCLAIMER : Bear in mind that all the photos are captured in a photography studio with controlled lighting from all angles. The colours are made to be as close to the original colour as possible. Colours might vary from each smartphone OR computer settings.
Material:
Nidha Material
Details:
- V Neck
- Close Type
- Straight Cut
- Embroidery design inspired ornamental floral motif with sparkling stone crystals

Care Guide:
Hand wash only